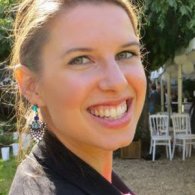 Thank you for all your hard work and for your support in helping our website grow and improve over the last year. 2016 has seen the site go from strength to strength, and we're seeing the results already.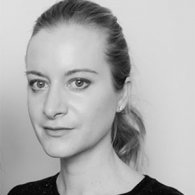 The 2Buy1Click team created a highly professional and fully responsive website for us that supported us at all times during a period of strong growth.
Their technicians delivered strategic marketing tools that enabled us to capitalize on customer interactions – pops ups, recommend a friend initiatives and birthday coupons.
Their tech team supported us diligently through a complicated logistics period with a great sense of humour.
Thank you 2Buy1Click!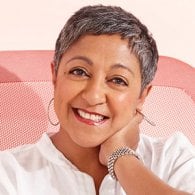 Thank you for everything you have done in the last 10 days to get the new website launched, your speed and efficiency has been quite breathtaking!!!

We are all very grateful, enjoy your weekend.
Free sample pop works brilliantly. Thanks to you and the team for all your hard work!!
Thanks as ever for being so on top of these issues and responding so quickly. We really appreciate everything you do. We can't tell you how different you are to our last web developers!
Just to let you know some nice feedback – Tony called me as this has been his first contact with 2b1c to say how impressed he was with the efficient service!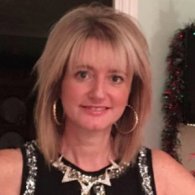 Just wanted to say thank you, I am loving the low stock level report its exactly what I needed and works on the schools that I have managed to put low stock in for so far. THANK YOU!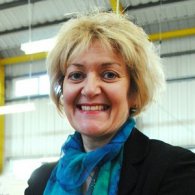 Sanya, thank you for this, we really value what you and the team are doing for us and the advice you provide.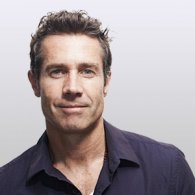 I was in the middle of a global launch for an online meditation program and it appeared that our original tech team had many inadequacies that saw the release of our meditation program severely compromised.
After asking around for some recommendations we were led to Lyndon's Team, 2Buy1Click LTD.
Once the team at 2Click1Buy took over, the process became smooth and efficient. In effect they saved the day!
And now I highly recommend Lyndon and his team for all your tech development and support as they are incredibly efficient, reliable, professional and a great bunch of people to work with.
I can't recommend them enough.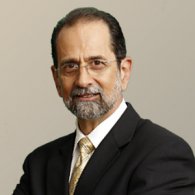 Aleksandar is a God send and I appreciate everything and everybody, you too.
Dr. Alan Weinstein, CEO, @ Health News Podcast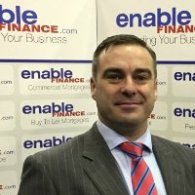 This is my 3rd website that 2buy1click have build for me. I love working with them and their knowledge is incredible. They automated my lead generation using Infusionsoft and are masters creating infusionsoft campaigns.

I would recommend them (and often do) to any business serious about making their website generate business.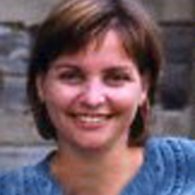 I appreciate your kind words Aleksandra and have to say that the feeling is mutual. You and your teammates are awesome to work with. You are very professional and competent. Compared to some technical support teams I've worked with in the past 9 years there is no comparison. Only one of our earlier web techs ranked as high.

I've worked with Lyndon in the past and can only speak highly of him with every meeting we've ever had so I guess that is how he gathered such a good team.
Karen Leonard, Sales Manager, @ New Guru Model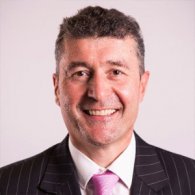 Many thanks to you and your team for doing such a great job in such a very short space of time, it is much appreciated.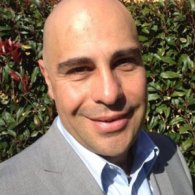 It's so wonderful for me you are looking after this Slavica! I can't tell you how good it is to have peace of mind it's done right.
Lyndon and Sanya and all the team at 2buy1click are world class! I've been working with them now for 3 years and it's because of their expertise that I've been able to create and launch online courses that has added a strong revenue source to our business. I know I can count on them to handle any of my issues online, from my website to my Infusionsoft app to strategic advise these guys cover all bases! Can't recommend them highly enough.
I've been with 2buy1click for years now. And I rate them so highly that I now use them exclusively for all my work and my clients work. Recently, with the massive increase in malware and security hacks on the web, they've been protecting all the sites of ours that they manage so that I don't have to worry about getting hacked. They're proactive and responsive and stay on top of every security issue that crops up. These guys are like security guards, waiting for a problem to happen. They're more like the secret service.
Dr Nic Lucas, CEO, @ Lucas Professional Services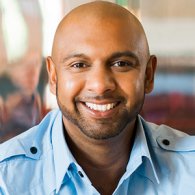 I'm dancing around like I've taken ecstasy! So happy that things are getting done so quick!
Thank you
Akhtar Khan, CEO, @ AkhtarKhanCoaching.com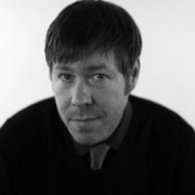 I just wanted to reach out to you guys and say thanks again for everything this year. I don't know what I would of done without you guys. The launch went great and our servers here are finally where they should be.
This seems to be working great! You are awesome!
THANKS EVERYONE!!!!!
Lyndon, you and your team have really saved us. THANK YOU! Tell them all how much we have appreciated their patience and hard work, we really couldn't of done any of this without them. And they all did a stellar job!
Joshua Burnell, Director of Digital Strategy , @ Glazer-Kennedy Insider's Circle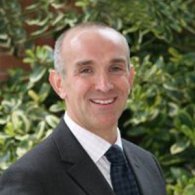 Lyndon has consistently delivered projects on time and on budget. His knowledge of e-commerce is second to none and his advice is honest, reliable and gives great results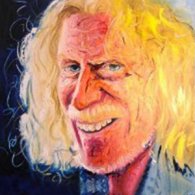 A double joy. 1st is his sheer smarts. 2nd is his charming way of reducing choices to simple steps, with laughter. Gets new concepts very quickly, and builds into fast-paced win-win.
A complete delight.
Tcat Houser, Data Acquisition Consultant, @ AttraMedia LLC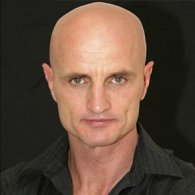 I just wanted to say at this point after looking through these emails i was cc on and what has been done by all that I am one very excited Jet.
Man yu guys rock what an effort.
More importantly from a lunch at Manly many months ago Nic and Chris to what you guys have done is to this point is awesome.
Chris, Nic, Lyndon and the team well done!
Lets bring this home world class.
Real estate agents around the world will be using this soon so keep stepping up guys you are all legends.
Very proud right now!
Jet Xavier, Managing Director , @ MyRealEstateMastermind.com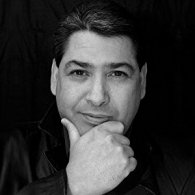 I have been an infusionsoft user for some time and as much as I love what infusionsoft can do and has done for our business, the shopping cart and checkout pages have always been a bone of contention for me as they could be a lot better.

To this extent, I had hired other software professionals to make it look better, but to no avail. I even bought a third party add-on, but it didn't have the ability to add vat so it was no good to me.

I came across Lyndon and his team from an email mailshot. It looked good and the follow up call with his team was helpful and useful. Nothing seemed too much for these guys and they got my checkout page and shopping cart up and running in four days in time for a very large launch that we are had planned.

Everything went smoothly, with no hitches at all and I now have a very professional looking checkout and cart facility that I didn't have before that matches my web-site perfectly and will undoubtedly help me increase sales.

In addition, Lyndon and his team even helped me by showing me some other benefits to implement at no additional cost. In fact, because I am not a 'techy' Lyndon even offered to make the necessary changes for me at no additional cost.

They delivered what they promised (and more), on time and of an exceptional standard.

I would most definitely recommend 2buy1click without hesitation to any infusionsoft user as their service and styling will definitely increase your profits and make you look much more professional.
Mark Dawes, Director, @ NFPS Ltd.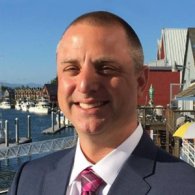 Let's be frank: InfusionSoft is good at many things, but not great at any of them. The order forms are one area where this platform has significant shortcomings, and because of the layout & styling code, they are particularly difficult to edit & customize.

We had 2 simple requirements and 1 complex one: we wanted a working "I agree" button for our terms of service, we wanted responsive order form pages to accomodate our mobile customers – and in addition, we also wanted a clean, polished look & feel that we had a hard time defining.

Lyndon's team completed our task on-time, on-budget, and did a wonderful job creating a beautiful, perfectly styled order form for our InfusionSoft cart. It's completely responsive, and they even beefed up InfusionSoft's default error-correction a bit to make the checkout process go more smoothly. Bravo!
Thank you again for your time this morning – I've spent a LOT of time in InfusionSoft training, documentation, and working with their support team, and I'm simply amazed by all of the tricks, tips & workarounds you showed me in 45 minutes that they haven't bothered to mention in 3.5 years!
Tim Ventura, Vice-President, Operations, @ Tim & Julie Harris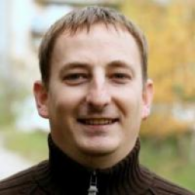 I'm proud to work with great team called 2buy1click Ltd. Professionals in Internet Marketing and Web Developing, team is capable to fast react on all requests by various customers.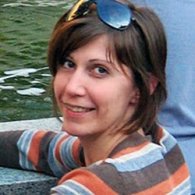 This is the place where you are really awarded for your work and where you can constantly improve and expand your skill set. I really enjoy working at 2b1c.

Lyndon and Sanja are truly wonderful and extremely supportive. I became a mother twice during this period of working at 2b1c, and they've always been patient with me and full of understanding, and still are.

Thank you guys so much!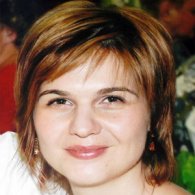 Professional development takes three main forms: learning, connecting and creating. In short that is what working for 2buy1click is like.

Accelerating technology challenges and increasing market demands we face daily make us absorb new things and learn from the things we do. Connecting with colleagues is essential part of our professional achievements as the way a team works as a whole determines its success. You may have the greatest bunch of rock stars, but if they don't play together then you don't have much. 2buy1click team is finest example of creativity, innovation, expertise and good spirit at one place.

Thank you all for being you !!!
Need a website?
Book a call with us, we'll be glad to help!