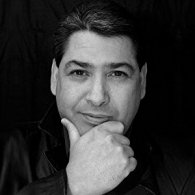 I have been an infusionsoft user for some time and as much as I love what infusionsoft can do and has done for our business, the shopping cart and checkout pages have always been a bone of contention for me as they could be a lot better.

To this extent, I had hired other software professionals to make it look better, but to no avail. I even bought a third party add-on, but it didn't have the ability to add vat so it was no good to me.

I came across Lyndon and his team from an email mailshot. It looked good and the follow up call with his team was helpful and useful. Nothing seemed too much for these guys and they got my checkout page and shopping cart up and running in four days in time for a very large launch that we are had planned.

Everything went smoothly, with no hitches at all and I now have a very professional looking checkout and cart facility that I didn't have before that matches my web-site perfectly and will undoubtedly help me increase sales.

In addition, Lyndon and his team even helped me by showing me some other benefits to implement at no additional cost. In fact, because I am not a 'techy' Lyndon even offered to make the necessary changes for me at no additional cost.

They delivered what they promised (and more), on time and of an exceptional standard.

I would most definitely recommend 2buy1click without hesitation to any infusionsoft user as their service and styling will definitely increase your profits and make you look much more professional.
Mark Dawes@ NFPS Ltd.