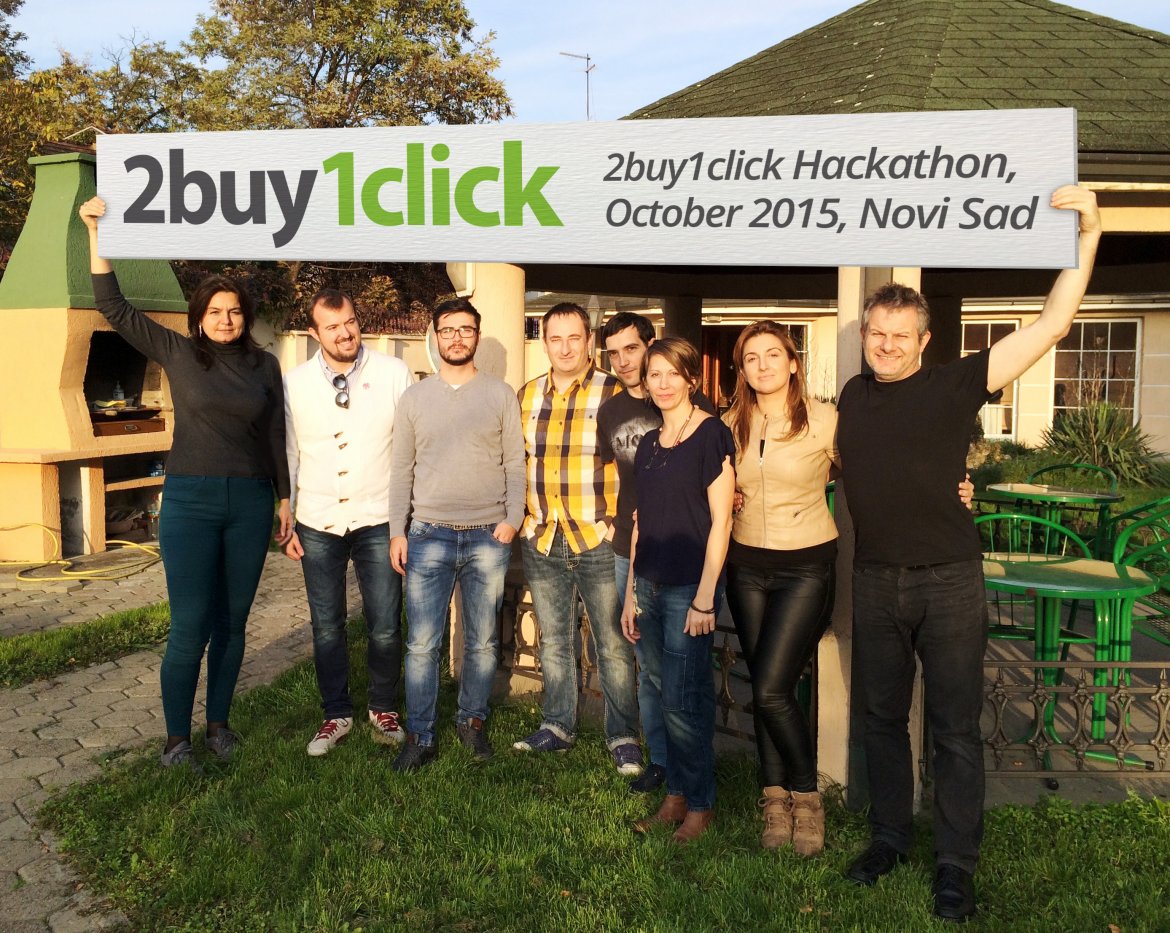 At this hackathon, the focus was on the latest graphics design ideas and on further development of our  Super Fast WordPress Theme
Thank You To The Team
Aleksandar Urosevic, Masha Sauer, Marko Lukic, Olga Marjanovic, Cvijan Karac, Ivan, Lyndon Wright,  Aleksandra Ristic, Dusan Slavica and Milos.
Hackathon Achievements
Super Fast Theme Update
The 2buy1click Super Fast WordPress Theme was launched with our first site fully up and running and insanely fast! This hackathon the team developed it further to include each build header/footer and include many element animations.
Super Fast WordPress Admin
Keeping with the theme of making WordPress Blazingly fast Aleksandar developed some technology that makes WordPress admin super fast… less than 1 second to switch between post list and page list!!! Are you still waiting for 5 seconds or more with your WordPress?
Mobile Responsive Infusionsoft Order Forms
A number of small but relevant decisions were made for the following:-
Infusionsoft order forms that are not only mobile responsive but the keypad on the phone changes based on the input field. On iPhones, if you view order forms on Safari then you can scan your credit card with the camera!!!! You have to see this to believe it!
Publishing Checklist
We found that many customers were clicking the publish button on their blog posts before they had added all the relevant Meta Title, Meta Descriptions, Featured images. The new checklist solution prevents publishing until all the main items are complete.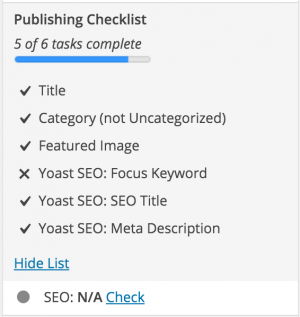 Site deliveries
Marko the "machine" delivered 3 successfully sites this Hackathon. All were a little more challenging than they should have been, however, Marco pushed through to deliver them. Great work.
Marko also looking at trying out his hand at more project management. We wish him great success on his next projects.
Split Testing Certification
Special mention to Cvijan who passed his Optimisations certification (Well done – Big thanks for the themes support)
He has been working on the Durex site with our new partners, Nu-Hi, to create one of the most complex 8 way split tests I have seen.
Additional Achievements
Dusan who continues to push the boundary on design for conversion. His latest wow site is Green Wheel Cycles

Milos and cracking two crazy difficult magneto challenges

Ivan delivering his first work in record time to use! Well done

Slavica doing a great job looking after Stillness Project and Pakistani Social Entrepreneurship Academy who always bring up some challenging ongoing work.
Olga is doing a great job at keeping our accounts up to date
Lyndon refined our sales process further with VOIP sales call done by our expert Outbound call expert Tracy. Now all our call records are in real time in Infusionsoft. This is a sales process that is the envy of our customers!
Big Thank You
A big thanks to Aleksandra Ristic for arranging this hackathon in Novi Sad.
Need a new website that generates you leads and sales? Take a look at our portfolio of WordPress and Magento e-commerce sites of Business and Manufactures.