Your Magento 1 is now at the end of its life. You will need to migrate to Magento 2 soon to continue receiving security patches and maintaining your PCI compliance.
"Working Capital" for Magento 2 Migration
So you don't have the funds to invest in migration from Magento 1 to Magento 2 right now.
That's OK PayPal Working Capital scheme will provide you with the working capital to start today and pay later for your Migration to Magento 2.
Low-Cost Migration
We have found that we can migrate most Magento 1 to Magento 2 websites for
Magento 2 Open source Migrations from £22k
Magento 2 Commerce Migrations from £32k
Our Process
We analyse your website and create an inventory of standard features, custom features, bought in modules and 3rd party systems that your Magento 1 site uses.
From this list, we can determine the cost to migrate your Magento website you can then apply for your Paypal "Working Capital" to fund the Migration.
Complimentary Discovery Phase (Worth £1,600) for standard Magento. An additional paid scoping phase will be required If your Magento theme and functionality is highly customised
Magento 1 Installation and development environment set up
Data migration for Products, Customers, Orders, Tax rules, Catalogue rules, Shopping cart rules, Promotional rules, and coupons, CMS pages as they are in Magneto 1
Configuration migration for all configurations that are applicable
3rd-party extensions to replace Magento 1 extensions with Magento 2 versions to include modules cost
Website look based on your logo, fonts and colours applied as per your branding guidelines and full custom design if required.
3rd Party Integration where Magneto 2 interface is available
Testing and Go live
The time frame for migration is from 12 weeks
In addition, we provide development, technical support, maintenance and training for your new Magento 2 features and enhancements.
Consulting
Magento Consultancy
Data Analysis
System Design
Advice on the Strategies
3rd Party Service Selection
Payment, Shipping, Tax, Logistics
Development
Bespoke Theme Design
Magento 2 Development
3rd Party System Integrations
Speed & Performance
Interactive Planning
Training & Support
Marketing
UX Experience
Conversion Rate Optimization
SEO for eCommerce
Promotions & Rewards
Email Marketing Automation
Reporting & Analytics
Recognitions
We use Clutch to find out what our clients really think. We are honoured that our clients choose us for our technical excellence, responsiveness, transparency. They trust us to deliver projects on time and within budget.
And based on these reviews, we are proud to be the Top UK Clutch's Magento eCommerce Developers.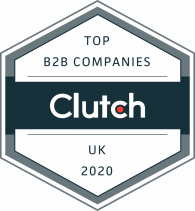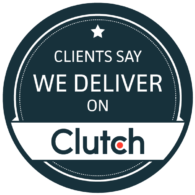 We're happy to say we have achieved a wonderful 4.9 out of 5 stars on Clutch in reflection of those metrics. Take a look at our Clutch profile in order to better understand our team, services, and values.
Reach for the Stars
Get an Edge Over Your Competitors and Accelerate Your Online Growth
We are experienced Magento 2 specialists, passionate about delivering proven solutions that are both effective and easy to use.
We design, build and maintain high-quality Magento 2 eCommerce websites that are efficient and improve sales.
By working together with our clients and using agile principles, we remove the gap often felt between developer and client and translate our clients' business goals into a seamless shopping experience for their customers.
Working with UK clients from Fashion, Beauty, Giftware, Manufacturing and Industrial Products and we are proud to say our clients have voted us on Clutch for Top UK Magento Agency.
Our Work
We are proud to partner with some amazing UK clients from Fashion, Beauty, Giftware, Manufacturing and Industrial Products
Arrange Magento Migration Call Today
Arrange a call with Lyndon CEO at 2buy1click
for Help and Advice to Migrate From
Magento 1 to Magento 2