I'm sure you'll now be aware of the General Data Protection (GDPR) coming into force on the 25th of May 2018.
GDPR will require some changes to be made to your website. You will be able to update your privacy policy and other legal documentation pages on your own, but there are other parts of your website that will require our technical input such as active consent to sign up to your newsletters and allow certain Adsense and re-targeting cookies to be used.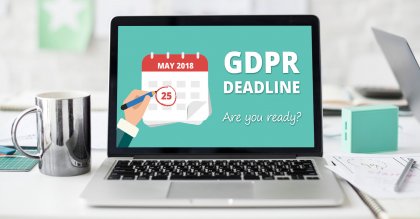 2buy1click Ltd has itself engaged Herbert & Ball LLP, a specialist GDPR and data protection consultancy who provide GDPR documents and services specifically for ecommerce websites, to help with our own GDPR compliance.
We have reviewed a range of alternative options and have found them to be the only business offering high quality level, affordable website documentation templates.
We have also managed to negotiate a wholesale discount of £15 off their documentation for our clients which can you obtain by entering the following code at checkout: 2buy1click
If you need help with your GDPR compliance and are not sure where to start, you can contact Henry at GDPR Privacy Policy henry.herbert@gdprprivacypolicy.org who has said he is happy to have an initial discussion with anyone who needs help with their GDPR compliance free of charge.
He is extremely friendly and helpful and their standard GDPR compliant documents are a very good price.
If you would like to purchase their documentation for your website, you can do so here
Once you or your GDPR adviser has decided what updates are required for your website, then please send them over to 2buy1click by the 15th April 2018 so we have time to schedule the updates to your website.
As you will be aware there will be a last minute rush in the run-up to 25 May so please don't leave your requests until the last minute!
P.S. Please note that, as a data controller, your website's GDPR compliance is your responsibility. As your web developer, we are providing this article to inform you of your obligations under the GDPR and to recommend potential solutions to assist you in achieving GDPR compliance in relation to your website, as well as to help us to manage client demand in the run up to 25 May.
However, as a data processor, it is important for you to note that we are not responsible for your implementation of any particular solution or your GDPR compliance more generally, particularly in respect of aspects of your business that do not relate to your website.
Best regards, Lyndon
Ready for GDPR?
Arrange a call with Lyndon CEO at 2buy1click
once you are Ready to Update Your Website