Whether you want to deliver automated campaigns, boost ROI, utilize your data or just do more in less time, dotdigital has a solution to supercharge your marketing.

2buy1click Ltd is dotdigital certified Partner.
Contact us for more details.
Powerful features you need to drive marketing ROI
Dotdigital is a powerful omnichannel marketing automation platform that seamlessly integrates with Magento to deliver personalized messages to Magento customers across all major touchpoints.
2buy1click is a certified Dotdigital partner, meaning it can help Magento merchants add this powerful marketing service to their operations and significantly increase their return on investment (ROI).
Why integrate dotdigital to Magento?
Personalized campaigns are the future of digital marketing. These campaigns normally require a lot of invested time and effort in order to provide the right, actionable insights and use them efficiently. With dotdigital, Magento marketers can gather data, create segments, and tailor efficient campaigns engaging customers across all channels. And by all channels, we mean all, channels, including email, chat, SMS, ads, mobile, social, and more.
With Magento dotdigital integration, marketers can target the right person at the right time with the right message, which significantly increases the chance of conversion and has a direct effect on improving ROI.
The platform is extremely easy to use, with the simple insertion of dynamic data, result tracking, reporting, WYSIWYG email building interface and much more.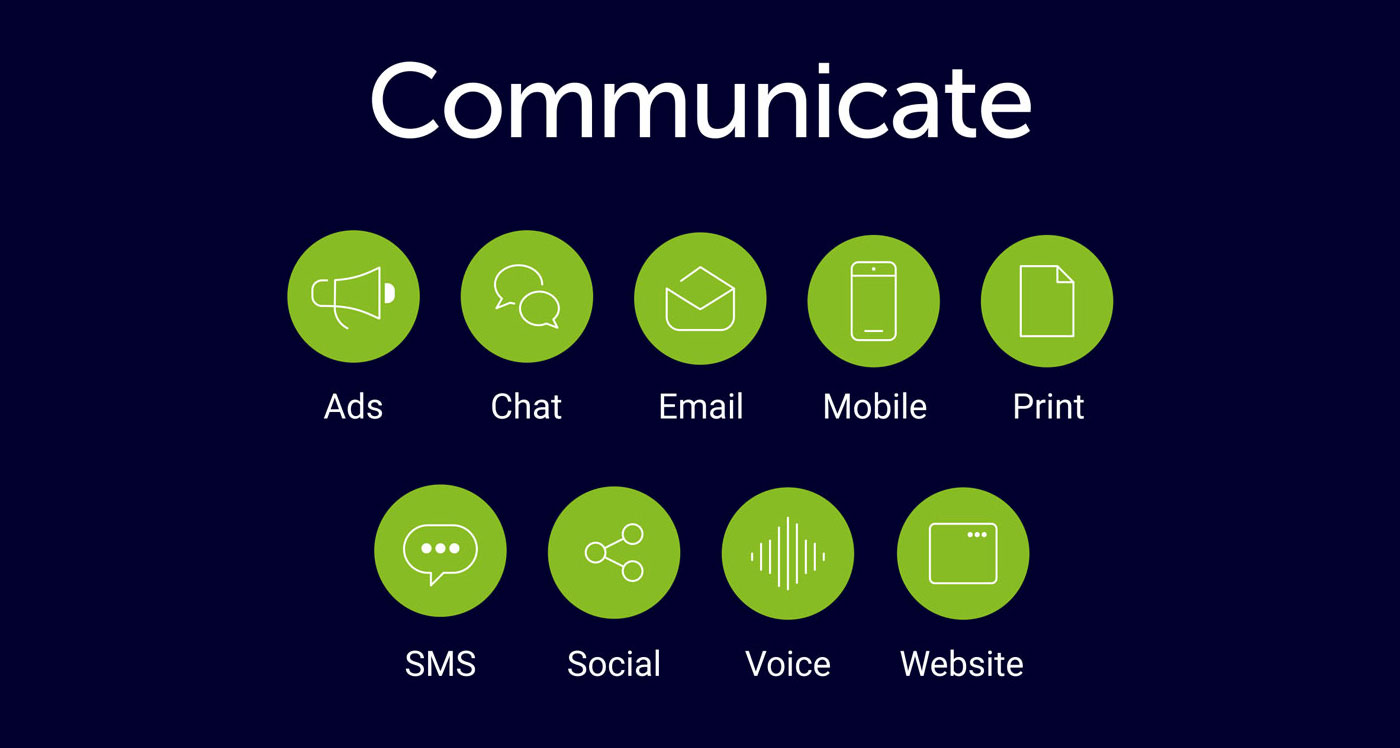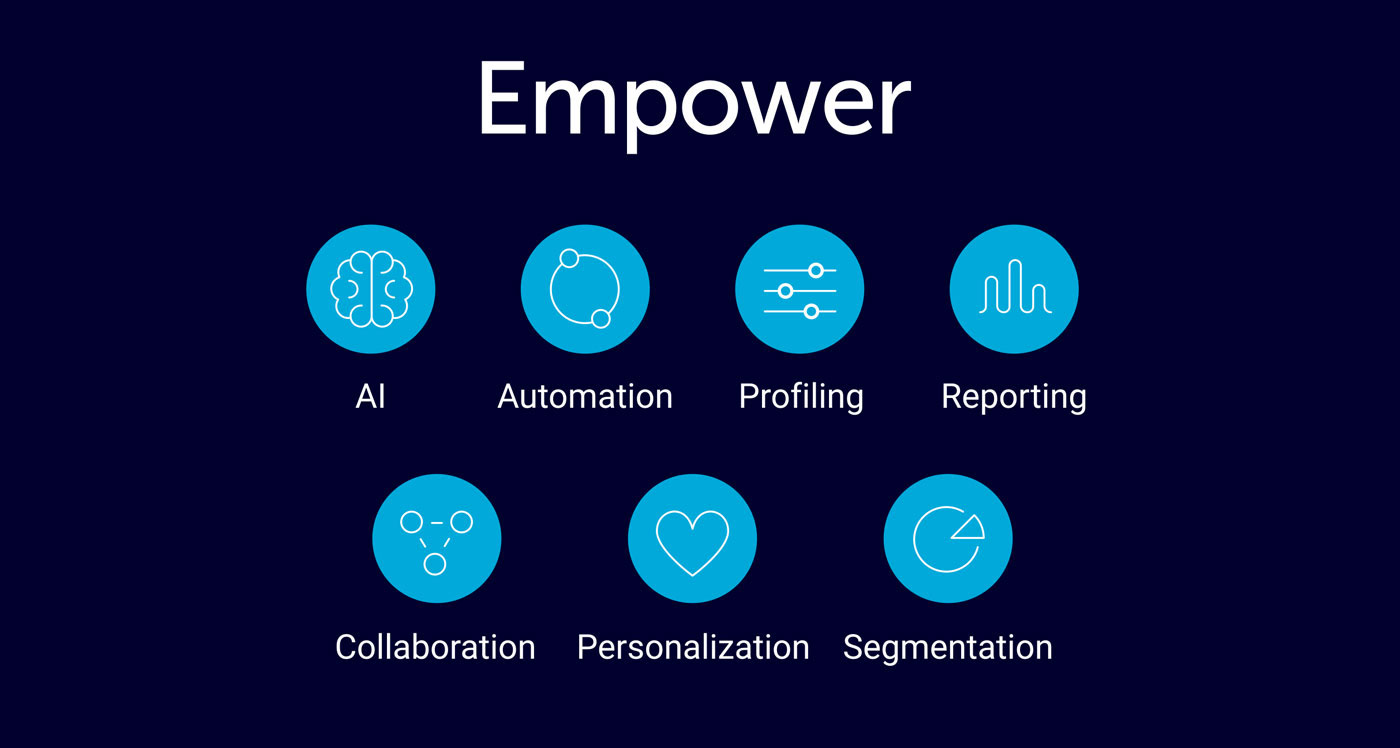 dotdigital was created by actual marketers with marketers in mind. All processes are therefore streamlined and it also comes with stellar support, a 24/7 helpline, account management, free webinars and materials, and more.
With statistics, useful insights, tips, and campaign recommendations, dotdigital not only takes care of the actual processes but also teaches marketers how to tailor their targeting efforts, which data to gather and analyze, and what to do with the takeaways.
The emphasis is on a multichannel customer-driven approach, which has proven to be the most efficient route a marketer can take these days.
dotdigital is ideal both for corporations and small and medium enterprises and it is particularly suitable for Magento websites thanks to seamless integration and a plethora of eCommerce analytics and targeting tools.
Magento dotdigital integration Top Features
dotdigital is a feature-rich platform whose unique Engagement Cloud contains carefully-crafted tools that encompass all channels, all touchpoints, and all stages of a digital marketing campaign.
Omnichannel marketing campaign tools. With a Magento dotdigital integration, merchants can automate their messages across all channels and quickly build campaigns and lifecycle messages. The platform offers tools and tips for streamlining these processes and makes sure the messages reach the perfect target at the perfect time.
Campaign optimization tools. With dotdigital you can also hyper-personalize your retargeting ads across channels like Facebook and Google ads, making sure every cent you spend on ads is a cent well spent.
Data and insight tools. With dotdigital, the management of your most valuable data is simple and the data's potential is used to its maximum. In addition to powerful data segmentation and transactional tools, Magento users can also count on the seamless integration of all their customer data as well as analytics tools to help make the best of that data.
eCommerce marketing tools. With Magento dotdigital integration, merchants get to send AI-powered targeted product recommendations to increase revenue. And thanks to the abandoned cart feature, merchants can recover up to 76% of purchases left incomplete at checkout.
Landing pages and forms. With dotdigital, you can design high-converting landing pages and data-collecting forms that get customers to act fast, boosting your list and its relevance.
Campaign reporting and analytics tools. In order to find out whether your hard work is paying off and whether you're hitting your targets, dotdigital introduces a set of advanced campaign and account reporting tools as well as RFM and ROI reports.
In short, dotdigital effectively reaches more people, with a highly personalized approach, which leads to greater conversions. Merchants can send out optimized marketing campaigns in order to personalize every customer journey.
Magento dotdigital integration can help merchants streamline their campaigns and allows them to focus on other aspects of their business. As a certified dotdigital partner, 2buy1click can enable you to add this tremendous marketing automation platform to your eCommerce business in order to boost your reach and increase your sales in no time.
Perfect fit for Magento users
Partner with 2buy1click and Dotdigital
and engage your Magento audience with
targeted omnichannel marketing messages