Platforms and marketplaces using Stripe can grow revenue and expand faster while minimizing manual processes and compliance risks
2buy1click Ltd is Stripe certified Partner.
Contact us for more details.
Stripe the perfect choice for Magento websites
Founded in 2010, Stripe was remarkably quick to become one of the leaders on the financial services and payment processing market despite serious competition. Thanks to features that help minimize manual payment processes and improve financial compliance, Stripe proved to be the perfect choice for Magento websites.
2buy1click is proud to count itself among Stripe's certified partners, helping Magento merchants integrate with this powerful, revenue-increasing service.
The company's main service is Stripe Connect, launched in 2012 with the goal of helping businesses create marketplaces with Stripe handling the payments between businesses and customers.
Stripe Connect allows businesses to manage complex payment flows, improve both buyer and seller experiences, and expand to new markets. In addition, the service automates and simplifies compliance and, overall, helps accelerate eCommerce growth.
According to reports by market research company Forrester, marketplaces achieve a staggering 364% return on investment (ROI) thanks to Stripe with a 67% lower cost of international expansion, a 10% increase in direct revenue for new sellers, and a 25% decrease in chargebacks.

In addition, according to analyses conducted by IDC, businesses increased revenue by 6.7% with Stripe, with a 59% increase in developer productivity, an 81% decrease in outages, and a 24% decrease in the cost of operations.
With Magento Stripe integration your business can achieve
Increase conversions
Accept a number of payment methods
Successfully compete for customers
Expand internationally and reach new markets
Use development resources more efficiently
Streamline partner and seller onboarding
Stripe Payments is a full-fledged payments platform engineered for growth, with a fully integrated suite of payment-related products and a special, technology-first approach.
Thanks to its powerful APIs and solutions, Stripe Payments allows businesses to accept payments, be it an eCommerce website or a subscription business. With Stripe integration, a company can accept all major credit and debit cards and checkout supports 135+ currencies and 25+ languages. The service features integrated per-transaction pricing and comes with absolutely zero hidden costs.
With payments optimized for any device, Stripe Payments offer checkout for customers using Apple Pay or Google Pay that's exponentially faster than traditional checkout processes.
The company's integration options are extremely flexible and, more importantly, help merchants maintain full PCI compliance without compromising the customer journey and checkout experience.
Merchants get to design their own forms using a set of special UI components. Alternatively, they can build a fully API-based integration with their own user interface.
In addition, Stripe Payments includes rich invoicing options for recurring or one-off payments, as well as in-person payments at a physical store.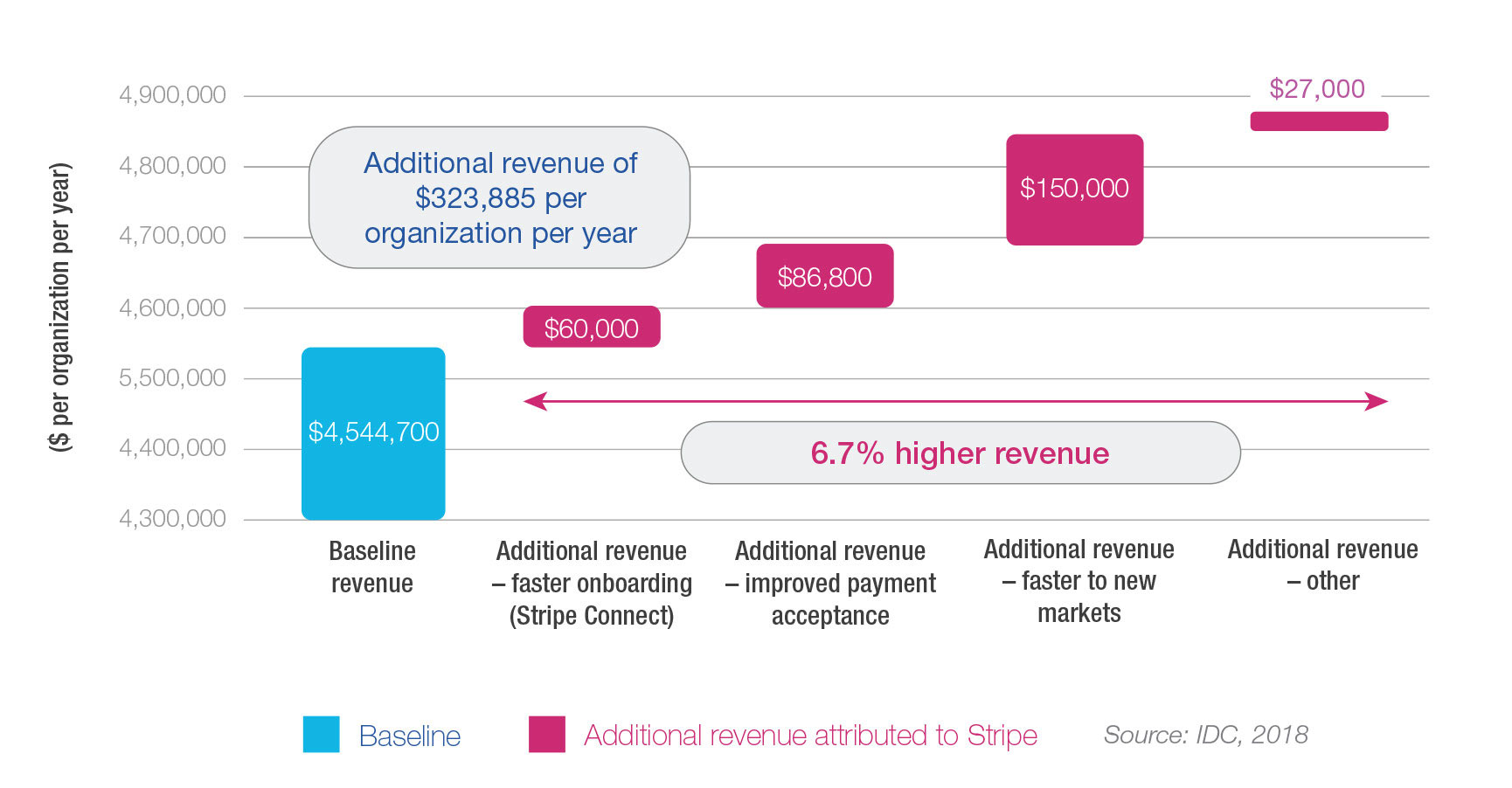 Thanks to a set of software development kits (SDKs), Stripe allows merchants to accept payments using their mobile operating systems for maximum convenience and complete control over payment processes.
Thanks to a feature called Stripe Radar, based on machine learning, Stripe helps businesses prevent fraud with device fingerprinting, proxy detection, custom rules, and many other security features.
Finally, Stripe Payments maximises acceptance, thanks to direct integrations to card services, account updaters, auto-ISO optimization, and more.
That's not all, though. Stripe even offers businesses a pre-built, fully customizable checkout page designed to maximise conversions and improve payment flow. With the main goal of reducing friction, Stripe Checkout features real-time card validation, auto-complete and third-party autofill, card brand identification, and descriptive error messages.
The checkout is fully customizable, and with the help of experienced Magento team like 2buy1click merchants can achieve a perfect brand fit.
Magento Stripe Integration
With a Magento Stripe integration, merchants not only get to accept payments on the Magento platform but also to handle orders, invoices, refunds, mail, and telephone orders.
With a payment service designed to optimize the payment flow, increase conversions, and expand internationally, Magento-powered business checks all the boxes required for continuous growth.
Since the payment processing is a sensitive field in terms of security, Magento Stripe integration comes with three fraud prevention features; a CVC check, Stripe Radar, which we discussed earlier, and 3D Secure.
These features scan and detect fraud in real-time. With Radar, any order placed under manual review is automatically placed on hold in Magento, until it's approved or denied. As for the 3D Secure feature, it adds a layer of protection against fraudulent payments. This authentication solution is supported by most major card issuers and is required in Europe by Strong Customer Authentication (SCA) regulations.
Magento Stripe integration comes with multi-language support, an array of supported payment methods including less traditional ones, and a wide variety of customization options for assuring the perfect fit with your Magento store.
As a certified Stripe partner, 2buy1click can help Magento merchants achieve full and seamless integration and reap all the benefits of the smooth, secure, and scalable payments processing features that Stripe offers.
Better Payment Experiences?
Partner with 2buy1click and Stripe
to utilize Stripe's powerful solutions
designed to help you capture more revenue