How Magento 2's One-Step Checkout Can Improve eCommerce Conversions
Cart abandonment is a major issue that almost every eCommerce business faces to some extent. In fact, in 2019 alone, the percentage of abandoned carts rose to a staggering 69%. It's clear that eCommerce professionals need something that's going to help them fix this issue, and in this article, we are going to talk about one step checkout as one of the possible solutions for Magento-powered online shops.
The Importance of a Streamlined Checkout Experience
A recent study found that for 26% of eCommerce users who abandoned their carts did so because the checkout process was too long or too complicated. In this day and age, users want things to run smoothly and to move as quickly as possible. If a process – in this case, checkout – takes too long, they simply go away and turn to the faster, more efficient sites of a competitor.
It goes without saying that this is something no Magento shop owner or admin can afford. In order to increase conversions and, ultimately, revenue, the checkout process needs to be streamlined and made to be as simple as possible.
One Step Checkout vs. Magento 2 Default Checkout
Admittedly, the solution that the old Magento 1 had to offer to customers in terms of checkout was less than ideal. The process was complex, long, and frustrating. That's why Magento devs decided to make it simpler with Magento 2. The old version of the trusted eCommerce platform involved a 6-step process with too many tasks (forms to fill, fields to check, etc.) that tended to annoy customers.
Magento 2 brought significant improvements in this department, reducing the number of necessary checkout steps from six to just two – Shipping and Review & Payment. However, these steps are still more complicated than they should be.
Now would be the right time to point out an important distinction between one-step and Magento default checkout.
Other Downsides of the Default Magento 2 Checkout
The Magento 2 checkout has other flaws in addition to involving two cumbersome steps. For instance, it involves too many questions. By the time a customer finishes answering all of them, no matter how "ordinary" they might be, he or she will tire out and might feel the urge to abandon the cart.
Furthermore, being divided into two steps, Magento 2 default checkout comes with an increased risk of error. If the connection breaks while the customer goes from step one to step two of checkout, there is a serious risk that they will leave the website entirely. Also, there is always the risk that the customer may unconsciously change their mind about completing the purchase. This is because there is quite a discrepancy between the two checkout steps. The first one takes longer since it involves a lot of information that needs to be provided. The second step is where payment and coupons are taken care of and it is much shorter. This can be confusing for users and that's never a good thing. You want your customers to feel confident and at ease, not perplexed.
Finally, two-step checkout is not particularly friendly to merchants, either. They realize that their checkout page should definitely be optimised, but unless they are experienced and Magento-savvy, they won't be able to customize the pages themselves and would have to hire a developer to take care of it for them.
With help of 2buy1click team, enhance your store with a user-friendly One Step Checkout to speed up the shopping process and improve customer experience
The Benefits of One-Step Checkout
The whole point of one-step checkout in Magento 2 shops is to fit all the required processes and options in a single step. The checkout process is streamlined, user-friendly, and efficient.
One-step checkout was made possible by several essential features that enhance store functionalities to a great extent:
Compact Frontend Design
It's important that, when customers arrive at checkout, they feel as comfortable and confident as possible. With one-step checkout, the process starts and ends in one place, thanks to advanced UX design. Compact design solutions allow for the almost instantaneous completion of several different steps, from basic customer information, shipping and payment options to order review.
No Redirecting, No Reloading
As we said, in one step checkout everything is completed in one place, on a single page. Your customers won't get redirected to a different page to complete a different task, as it is the case with default checkout pages in most eCommerce platforms, including the old Magento. Consequently, the process takes much less time, since there are no additional pages to be loaded.
Sign In and Sign Out at Checkout
Thanks to this feature, you don't have to force first-time shoppers to register before checkout. It also makes it possible for non-logged in users to log in at checkout, after which the billing info will be autocompleted, saving a lot of time.
Email autodetect
Thanks to this feature, your site can recognize if an email belongs to an existing customer who has already filled in the basic personal and billing information. That way, the information is processed much faster.
AJAX Integration
Thanks to the use of AJAX, your Magento shop can dynamically update when there is a change in price, the number of goods, or price total.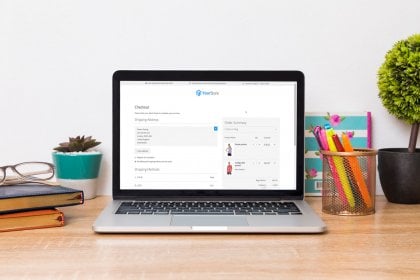 Responsive Design
One-step checkout is 100% responsive, which means it looks and works well on all screen sizes and on all devices. This is very important since mobile transactions make up a large portion of all eCommerce transactions (about 40%, to be specific).
Automated Address Filling
Thanks to Google Places, you can spare your customers of at least one question they have to answer, and that's their address. With the address suggestion and autocomplete feature, all they have to do is check if the address is right and proceed to complete checkout.
Newsletter Subscription and Additional Popups
To further optimize your one-step checkout page, you can add fields like "newsletter subscription," which is important for email collection and for promotional purposes. Also, you can use additional popups. This is useful since, if you need additional information from your users, they can provide it in the popup, without having to change the page.
Multiple Shipping and Payment Options
It's important for every Magento store to offer as much flexibility as possible to its customers. Combining multiple shipping options (including different carriers) and payment options with the one-step experience for completing the purchase makes for a truly optimized checkout process.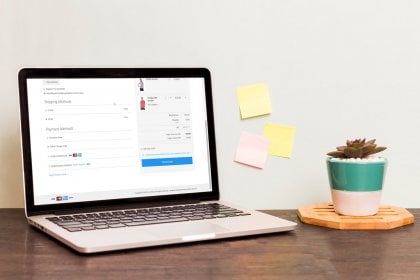 Remember, it is vital not to allow your customers to be distracted, annoyed or frustrated on your eCommerce website. This is particularly true for checkout, the most important part of the process.
With one step checkout, everything from logging in, modifying the contents of the cart, reviewing products, to signing up for a newsletter, setting up gift messages, and even wrapping the gifts, can be done on a single page and in much fewer clicks than before through a single, uninterrupted step.
Need To Streamline your Store Checkout?
Arrange a call with Lyndon CEO at 2buy1click
for a customer-friendly Checkout Experience
to help Increase Conversion Rate and Sales