Magento Fresh Relevance integration can help increase online sales and build long-term customer loyalty through right-time, data-driven web, mobile, email and social media personalization.

2buy1click Ltd is Fresh Relevance certified Partner.
Contact us for more details.
Fresh Relevance a real-time personalization and optimization platform
Fresh Relevance is a personalization platform designed to boost ROI, optimize revenue, and customer experience using smart data-driven technology. By improving the experience for each customer across all devices and channels, Fresh Relevance helps eCommerce businesses drive both revenue and loyalty. And since 2buy1click is a certified Fresh Relevance partner, Magento merchants can now enjoy a smooth and deep integration with this extraordinary tool.
Fresh Relevance Solutions
With Fresh Relevance's stack of solutions, Magento merchants can create a seamless customer experience that increases the number of returning shoppers thanks to personalized offers that actually anticipate what it is they need.
Email automation – Using an intuitive drag & drop email builder and Fresh Relevance automation processes, you can send targeted emails with personalized messages, reengage and upsell, and reduce your cart abandonment rates.
Product recommendations – With upsell, cross-sell, and deep-sell recommendations, stores can increase revenue by promoting high-margin products, clear their warehouses through the promotion of excess stock and generally adapting their recommendations dynamically to fit each customer's affinities.
Dynamic content – With engaging and perfectly-timed content, personalized even for unknown shoppers, merchants can offer a unique brand experience that can sometimes be even more efficient than product recommendations.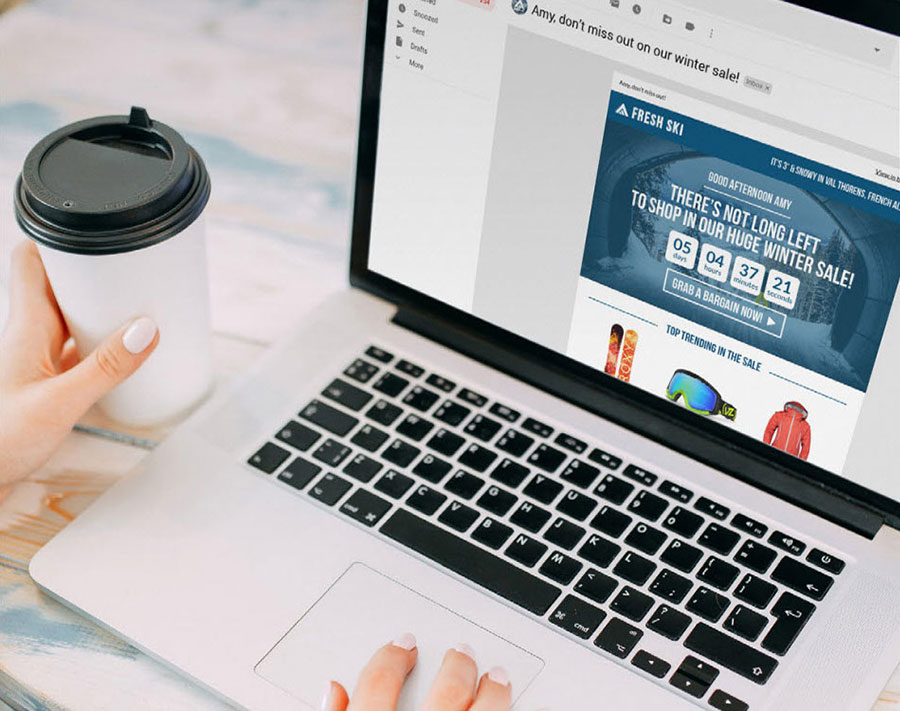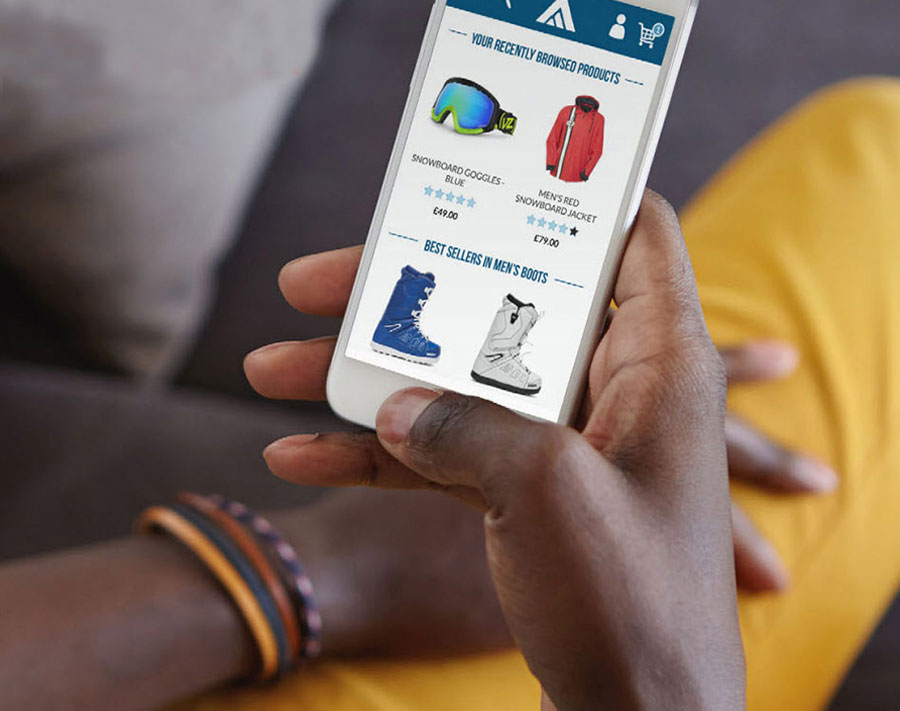 More Fresh Relevance Solutions
Onsite popovers – Instead of obtrusive, aggressive pop-ups, merchants can offer popovers tailored for different customer needs, convert hesitant buyers, increase newsletter signup rates, and even reduce cart abandonment.
Data management and analysis – Agile data segmentation and analysis allows merchants to create detailed behaviour-based segments, fueled by data collected across all touchpoints or imported from (and exported to) any external source.
Reporting, testing and optimization – Fresh Relevance packs an impressive set of features for monitoring the effects of personalization efforts, complete with A/B and MVT testing and audience analytics.
Behavioural targeting – A solution that allows for detailed segmentation and makes sure each customer gets a message that will gently push them towards conversion. By combining real-time behavioural and transactional data, you can segment your audience to the tiniest detail and then target them accordingly. Plus, with Fresh Relevance, you can even easily retarget customers on social networks and across your PPC campaigns.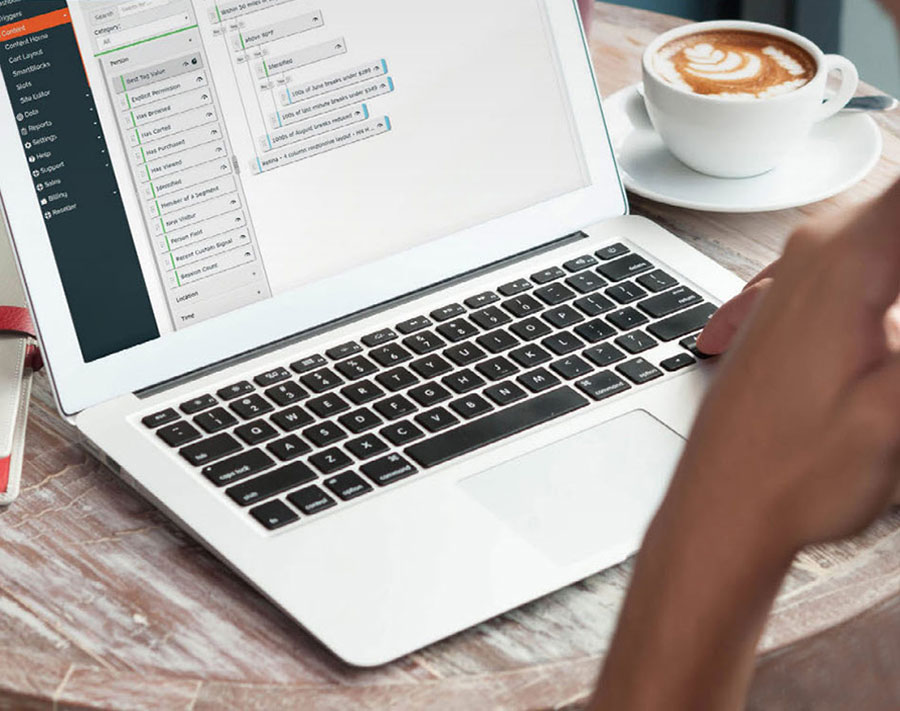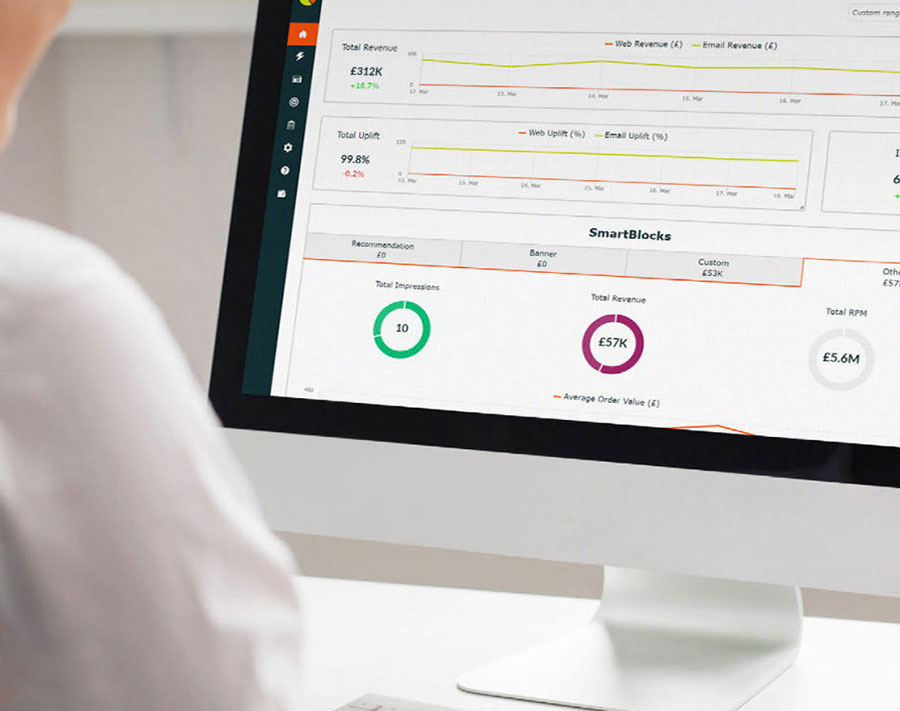 If you've been browsing the market of eCommerce solutions that would optimize your customer experience and improve your ROI, you've probably stumbled upon dozens, if not hundreds of platforms offering pretty much the same things. With Fresh Relevance, it's different, and here's why:
Fresh Relevance provides an advanced Magento integration that helps recover more shopping carts than any other system, and this goes for multi-device shoppers as well.
With a Fresh Relevance Magento integration, you will enjoy a rich, premium suite of personalization tools that work across all your channels and are packed with premium analytics and data management options.
Once you gather your data, you will be able to use real-time reports on your revenue, delivered for each strategy you put in place.
If you opt for Fresh Relevance, you won't even have to change your email marketing platform, as it integrates seamlessly with all of the major ones.
With this solution, you get an entire suite of omnichannel personalization solutions, in a single platform. This means that it covers your email campaigns, website content, onsite messages, mobile and apps, as well as your social media,  all from a single source. It's not just convenient, it's also a huge time-saver.
Plus, you get a set of web content tools that will help you create dynamic, engaging content and deliver it at the right place, at the right time, to the right audience, which is something you'd normally have to use multiple tools to achieve.
Fresh Relevance is a cost-effective solution that is incredibly easy to set up and use, especially with the help of a certified partner, such as 2buy1click.
Fresh Relevance supports all of the platform's versions, including Magento Commerce and Magento Open Source.
Magento Fresh Relevance Integration
Arrange a call with Lyndon CEO at 2buy1click for a fully joined up,
personalized, optimized experience for your Magento store shoppers and email subscribers