Build strong relationships and delight customers with highly relevant messages, unlock customer insights to grow your business faster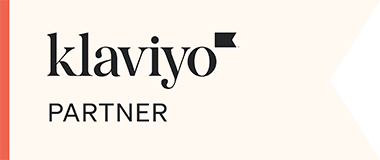 2buy1click Ltd is Klaviyo certified Partner.
Contact us for more details.
Deliver amazing experiences across email and other channels with Magento Klaviyo integration
Klaviyo is an enterprise-grade eCommerce marketing automation tool that provides businesses with the tools they need to boost their growth and do it quickly, without sacrificing their valuable time or resources.
Deep integrations with the most powerful eCommerce platforms, most notably with Magento, make it a perfect choice for all merchants, including those who are just starting. Thanks to the fact that 2buy1click is a certified Klaviyo partner, our clients can now reap all the benefits of this important integration.
Let's take a look at some of the key features that make the Magento Klaviyo integration the right choice for all merchants running shops on this platform.
Rich Customer Data and Robust Segmentation
With Klaviyo, merchants get to really listen to their clients and use those insights to fuel growth. Thanks to a Magento Klaviyo integration, the tool pulls your customer data and takes into account important things such as what they searched for, what they purchased, how they interacted with you, and so on.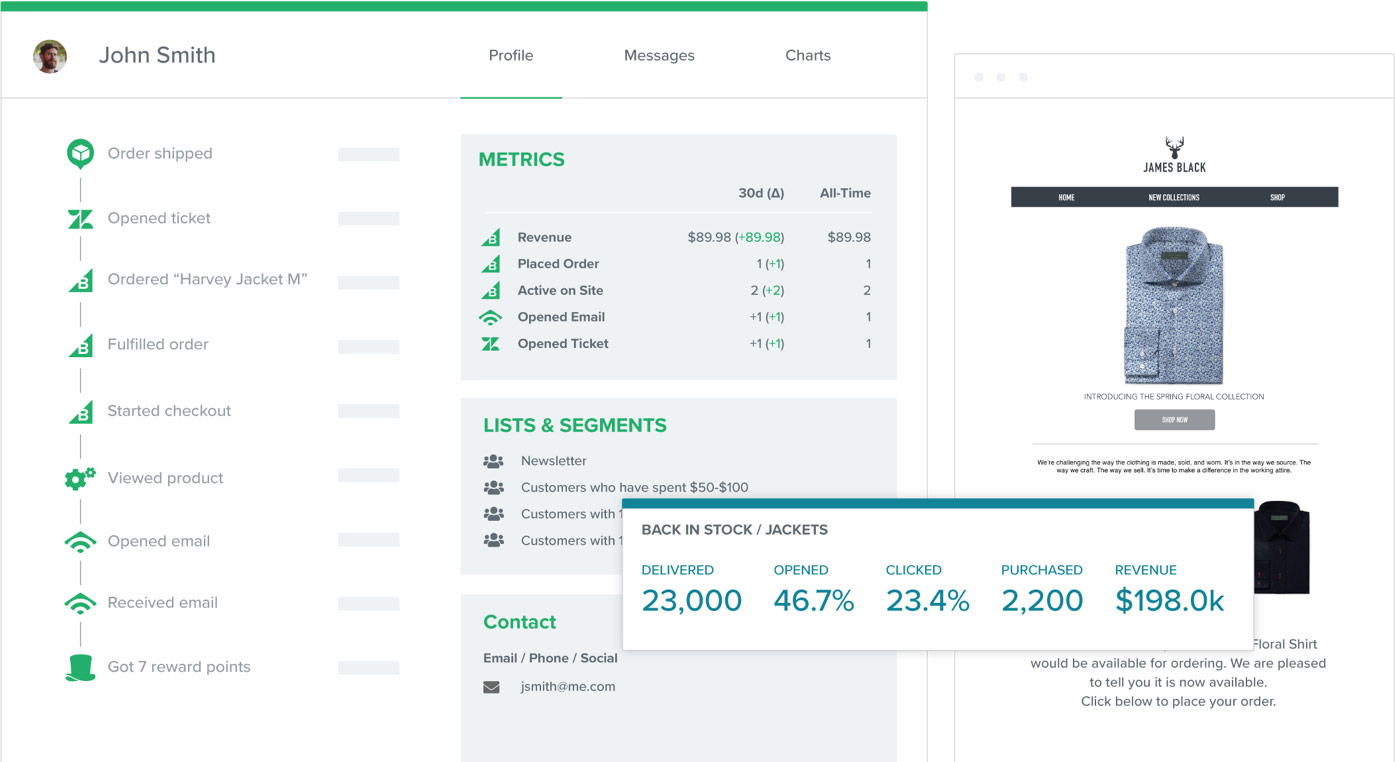 With its robust segmentation capabilities, Klaviyo then helps you segment customers into groups as specific as you would like and need them to be in order to then tailor your marketing messages according to their established needs. Segments are updated in real-time and the data used for segmentation can be either behavioural or transactional. In fact, you can use any combination of events or values. Segmentation parameters are unlimited and can cover any time range you like.
Highly Personalized Automations
Klaviyo features an intuitive drag-and-drop builder that you can use to create unique customer journeys and automate all stages of those journeys. The software helps you trigger flows based on segment or list membership, on dates, events, location, and much more.
Once you create automated messages, you can split-test them with extreme ease. Thanks to highly detailed segmentation options you can split your messages into series and then further down into branches. With automation so specific, you can rest assured each customer will get just the message they should receive.
Social Advertising and Campaigns
In order to cover all channels and make sure you reap full personalisation benefits, Klaviyo allows merchants to transfer data dynamically to and from all of the most popular social networks. Segmentation and targeting work for social too. After you have identified cart abandoners and lost customers, you can deliver personalized ads based on their behavioural and transactional data.
Klaviyo also helps Magento merchants make the best of their email campaigns. These no longer have to be reserved for short seasonal blasts or blanket emails announcing sales and events. Your campaigns can now be highly personalized too while maintaining impactful, on-brand, conversion-driving messages.
Your customers will feel as if you're talking to them specifically and not like they are a part of some massive, impersonal campaign. Klaviyo comes with a drag-and-drop email builder and there's also an HTML customizer. There's even a Smart Sending feature that helps make sure you're not showering your clients with too many emails, plus other useful tools for better deliverability.
And if your marketing strategy involves SMS marketing, Klaviyo helps you set up personalized, targeted messages in just a few clicks, plus the first 50 messages are free.
Advanced Form Building and Targeting
Understanding that not all site visitors are the same nor do they want the same thing, Klaviyo helps you deliver personalized messages that hit the mark. You can set up unlimited flyouts, popups, embedded forms, with display delays based on time on page, exit intent, and scroll percentage.
Combined with A/B testing, this approach helps you make sure each of your customers is greeted with a message that is as good as tailor-made.
Cutting-Edge Data Science
Klaviyo's data science features include all the latest tech achievements, from AI and machine learning to predictive analytics. They allow you to predict a customer's next purchase and the total amount of future spending, the number of upcoming purchases, churn risk, lifetime value, optimal send time, and much more.
With these insights, you can easily identify your VIP customers and make appropriate efforts to engage them continuously and efficiently. That way, you assure full lifecycle engagement, no matter which level of customers you're interested in targeting.
Understanding where your campaigns stand exactly and how they are truly doing can be confusing and time-consuming. Klaviyo delivers reports that can be customized to provide incredibly specific data, whether we're talking about flow performance, signup performance, campaign performance, deliverability, or any other part of the conversion process.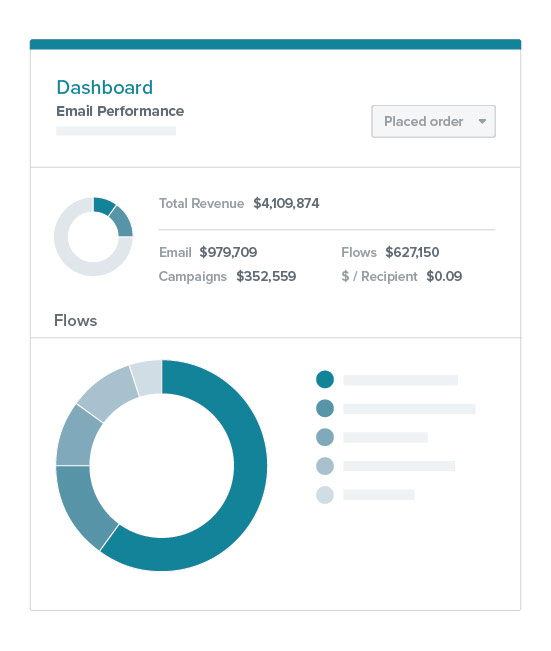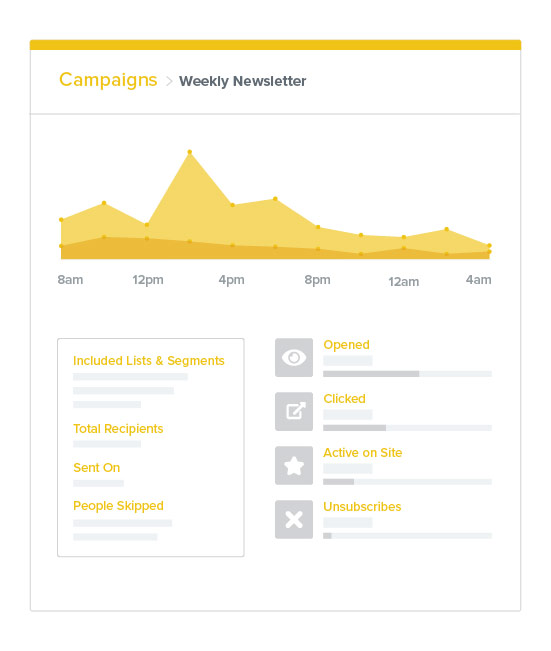 Weekly reports are no longer a nightmare, instead, you're treated to a streamlined experience through an intuitive interface and no useless data.
Seamless and Deep Magento Integration
Klaviyo includes a number of deep native integrations for most major eCommerce platforms. And since Magento is one of the best and most popular, it has been prioritized in order to help Magento merchants grow their businesses quickly and efficiently.
The Magento Klaviyo integration only takes a few clicks and a few minutes of your time. Klaviyo offers unlimited data pulling, regardless of the time range, which means historical data can be automatically synced too. Integrations are certified and come with open APIs as well.
With 2buy1click, a certified Klaviyo partner, the Magento Klaviyo integration is not just simple and efficient, it's also the best possible way to make sure your marketing messages are performing at the highest level and reaching the right targets, helping you grow your brand and increase your revenue.
Marketing Automation for your Magento Store with Magento Klaviyo Integration
Contact 2buy1click today to learn how to
drive more sales and get better results
by sending more relevant messages with Klaviyo