In our previous article, we took a look at some useful strategies for optimizing conversion rates and the overall performance of your Magento online shop, focusing on how to optimize the home page, product page and site navigation. Today, we are going to discuss ways to improve your Magento site by optimizing checkout, communication and speed.
Optimize Your Checkout Process
Many Magento store owners neglect this crucial part of the online shopping experience and it's a huge mistake. Slow, poor or buggy checkouts can be a big turnoff, leading to high cart abandonment rates and missed opportunities to make a sale.
Understanding your customers' shopping habits and behavior patterns is crucial here. For instance, what many merchants don't understand is that a lot of customers will fill their shopping cart and then return later, perhaps even a few days later, expecting to find their cart as they left it, with all the products still there, basically in an ongoing session. Returning to the cart only to find it empty is very frustrating.
Many of your customers will not feel like going through the products again and they will just leave the store without buying anything. One way to manage this is to make your cookie lifetime as high as possible, so that the cart remembers the product or products that the customer placed there even if they had done so several days ago.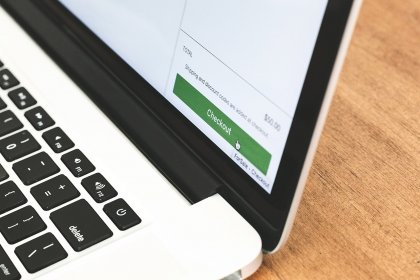 Another big turnoff for customers is having to fill in their information more than once. It's tedious and it makes you look unprofessional. If they have given you their information upon entering your store, you must make sure that their information is still there at the checkout.
Also, while we're talking about filling in customer information, if there is a validation error, don't make your shopper fill in all the fields again, just the ones that were left blank or were not filled in correctly. Don't include too many required fields either. Label the fields clearly and correctly and perhaps throw in an example of how the field is supposed to be filled, for example "Name: John Smith."
Furthermore, consider adding instructions to each of the buttons, and, of course, make the button names as clear as possible. It should be crystal clear that "Continue to checkout" means "Go to checkout to pay and complete your purchase" and "Continue shopping" should always mean "Go back to the product page and continue to browse." If these buttons don't have the meaning and action that the customer is already used to, it is going to affect your sales.
Remember that not all customers want to register at your site. Offering a guest checkout process is always a good idea, as the customer will be grateful for not having to fill in registration forms and being able to complete the purchase in a matter of minutes.
The checkout process always involves a number of forms to fill and a number of steps to take. It is highly recommended to always break down the checkout process into several clearly marked and logically numbered steps (e.g. "Step 1 of 4").
We recommend the following flow:
Shopping cart >
Register or Guest checkout >
Shipping info >
Billing info >
Payment method >
Payment >
Purchase completed with complete order information.
Remember that customers don't like to be ambushed with extra costs at checkout. Be transparent about prices and costs and make this information available in the product selection or shopping cart stage.
Finally, if you have a newsletter that you offer to customers upon checkout, don't have this option pre-selected. Allow the customers to decide whether they want to subscribe to your newsletter or not.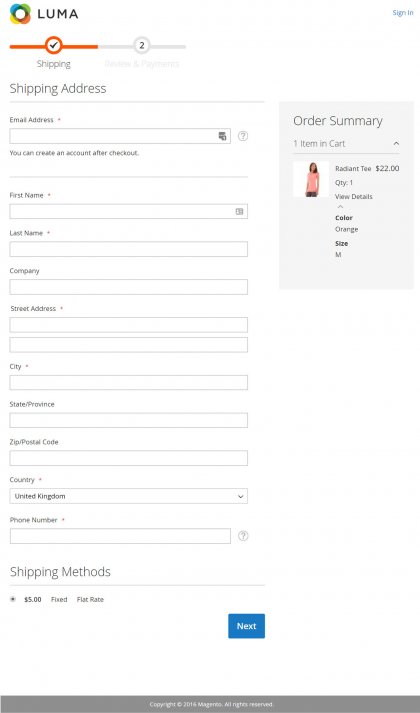 Take some time to optimize your meta tags. These are very important in terms of keywords and adwords and therefore in bringing more traffic to your store. Rethink the way your auto-response emails are formulated, too. These emails are the first messages your customers get from your company and they should be made with a lot of attention to detail. Always include the company name and logo, support or help center info and links to your social media pages. Double-check the language for spelling and grammar mistakes and look into mail formatting too. Next, you want to make sure the customers actually receive and read your emails – that they don't end up in spam or junk folders. To do so, use a high quality mail provider that guarantees the appropriate mail delivery method.
While you're checking things, revisit functionalities like site registration, forgotten password, newsletter signup, etc., as well as your error and "no search results found" pages. Check to see if they work properly and if they convey the right message. Finally, check your About page very carefully to see if it contains all the necessary information offered in a clean, easy-to-understand way.
After a customer completes the order, he or she should receive a confirmation via email containing only the information pertaining to the order – no marketing messages or anything like that. Also, send out shipping information, possibly containing details on how to track the shipment, if available.
No one likes slow websites. Optimal speed should be among your utmost priorities, as it relates directly to high conversion rates. There are a few things to consider here. First of all, JavaScript. Try to reduce its use as much as possible. Clean up your CSS, get rid of all the unnecessary rules and lines, and, whenever possible, try to combine JavaScript and CSS.
Next, rethink the way you approach your images. Delete unnecessary .jpg information and don't make the images too big. Also, consider combining your images into one CSS sprite.
As for the static content, we suggest you use a CDN to take some of the load off of your server and to provide a faster user experience to your customers. Speaking of which, while third-party extensions are generally useful, don't throw too many of them in your front end. There are tons of Magento extensions out there but not all of them are developed properly, so they tend to cause bottlenecking.
Another important thing to consider is your server. Pick one that is robust enough to sustain your shop and, of course, pay a lot of attention to its configuration. It's not an easy job, but it is absolutely necessary. Also, consider installing a caching system that will take some of the load off the server and improve your site speed.
Optimise Your Magento Store!
Book a call with Lyndon CEO at 2buy1click
to find out How we can Help you Optimise Your Magento Store.