SEO or Search Engine Optimization is essential for any website that wants to be visible in the sea of other websites. This is particularly important for eCommerce stores, as their revenue depends directly from the number of visitors, and this number, in turn, depends directly from the store's ranking in search engines.
This is not something that is achieved magically, based on some crazy algorithm that cannot be influenced. On the contrary – there is a lot you can do to rank higher or even reach the top of the search engine results. If your online store is built on Magento 2, you should know that this platform comes with a plethora of SEO tools out of the box, not to mention additional ones that you can apply in form of extensions compatible with the latest version of one of the world's most popular ecommerce platforms.
Here are some of the useful things you should pay attention to in terms of eCommerce SEO, particularly in Magento 2.
Mobile Responsive is a Must
We won't get into all the reasons why it is absolutely necessary for you to have a mobile responsive eCommerce website right now, let's just say that there is no way your site will ever rank anywhere on the first page of Google search unless it is a mobile-friendly one. Moreover, the ease of use and navigation of your pages have a direct impact on your rankings. In that sense, you should make sure your search is easily accessible and fast and your menu is clear and easy to locate.
Nice looking product pages that load quickly (speed is essential here) are also very important. All of your pages should load swiftly, with images that fit properly, and you should also consider adding auto-complete for the search and auto-fill for the forms. Finally, if you have any performance issues on your desktop website, those are going to be even worse on mobile, so check and test your site thoroughly and fix any bugs you might find.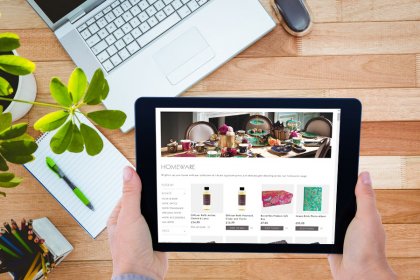 Ensure State of the Art Security
People make a lot of transactions from their mobile devices, but that doesn't mean they don't care for the safety of their personal and credit card data. On the contrary – if users feel your site is not safe enough, they might decide to take their business elsewhere. So, you want to ensure you're using the latest technology in terms of safety and security and let your visitors know you're using them.
Some of the things that are considered as essential in terms of website security include requiring strong passwords that have to be refreshed periodically, a limited number of users with complete admin access, unique admin URL, recommended file permissions and, of course, clean and secure code. Most of these things you cannot implement by yourself, so you should get a trusted Magento 2 developer who will check everything and make sure your website is secure.
Increase sales through additional traffic via SEO, improved conversion and content quality
2buy1click has offered its clients Continual SEO Content and Brand Enhancement service which helps Increase Traffic and Preserve Brand Quality.
When it comes to optimization, there are two processes to observe here: server performance and client-side performance. As for the server, it needs to be able to sustain heavy traffic that tends to peak at certain times. This is something that search engines look for – a guarantee that your site won't crash. This is usually done through measuring of your server response time during indexing as the number of requests gradually increases.
If the results are not good enough, your rankings won't be either. Magento 2 has solutions for these matters, such as different caching layers, advanced caching solutions and so on. Properly written code is also of great importance.
Search engines also focus on your front end performance, especially your page load speed. Again, Magento 2 has out-of-the-box solutions for this. For instance, there are tools that combine and minimize CSS and JavaScript, which are known culprits of slow websites, loading only of required sections of the page (instead of waiting for the entire page to load) and other solutions for better front end performance. Before applying these solutions, take some time to test them properly before going live.
Product Page Optimization
Product pages are the most important part of your online store. It's there where the customers decide whether they like what they see and whether they want to make a purchase. Sure, they may quit at the checkout or abandon their cart, but your main goal is to get them interested in your product. Quality product pages are essential for SEO too, so they require extra attention.
These pages have to contain all the necessary information, from product title and price to description, images and stock info. You can also opt for extra information, such as reviews, certifications, comparisons, and so on.
Another thing to consider when optimizing your product pages for SEO are rich snippets, or rich results, as they are now called. If you add markup to your product pages, Google will be able to show detailed product info in the form of rich search results, such as image searches. This, of course, does wonders for your traffic, and improves your search engine rankings significantly.
Your images should also be optimized for search. This is something that people often forget when doing SEO, as they focus primarily on content, titles and SKUs. Giving the image files proper, relevant names, as well as alt tags, may take some time and could be tedious, but you can do it while you're setting up your catalog. Just remember that this is as important as any additional info, as long as it is relevant, helps the search engines understand your product and your site better, and this, in turn, improves your rankings.
Increase sales through additional traffic via SEO, improved conversion and content quality
2buy1click has offered its client Continual SEO Content and Brand Enhancement service which helps Increase Traffic and Preserve Brand Quality.
Local Search Optimization
Local search is all the rage these days, and rightly so. In most cases, a mobile search is most likely looking for a product that is readily available, meaning it is located close by. You definitely want your website to pop up in results of such queries, but to do so, you need to do some local search optimization.
To get listed in the local, you will need your name, address and phone/fax number on all pages, in the footer, for example, accurate directions, preferably from well-known local landmarks or major transportation hubs, working hours, information about in-store checkout or pick-up (if available) and so on.
In addition to these tips, we also want to remind you to consult your webmaster tools and fix any errors reported in the crawler error report and perhaps set up redirection from any old and broken links you might have. Also, make sure you don't have any duplicate content, as this confuses the search engines and affects your ranking in a negative way.
Need to Boost your website SEO?
Book a call with Lyndon CEO at 2buy1click
and Increase Sales through additional traffic via SEO,
Improved Conversion & Content Quality