If you are looking for an easy and cheap (or free) way to optimize your Magento store and improve your conversion rates, you should know that you won't get far without some sort of analytic activity on your website. One of the proven ways to go about this is to use Google Analytics.
This web service, which is classified as "freemium" (meaning it offers basic services for free and more advanced ones per pay), tracks the traffic on your website, and provides you with all the details you might need regarding that traffic, the visitors and the sources.
This is an important resource for you as a store owner, as it gives you valuable insight into how your visitors are behaving, how long they're staying and how much time they are spending on certain pages, as well as to why they are leaving.
This allows you to improve any weak spots you might have and therefore to optimize your performance, conversions and, ultimately, your business.
Here are some tips that will help you make the best out of Google Analytics.
Tip 1: Unlock Conversions by Installing Tracking
If you decide to install tracking to unlock your conversions, you will be able to dive deeper into the powerful well that is Google Analytics. Bear in mind, though, that this is not particularly easy so if you are not skilled or experienced enough, you may want to contact your Magento developer to help you out. Alternatively, you can use Google Tag Manager, which makes tracking implementation a bit easier. Either way, using this Google Analytics feature is highly recommended.
Tip 2: Set Up Site Search
We are going to assume that site search is enabled on your Magento store, because, honestly, we can't image how you'd do without it. Site Search feature in Google Analytics allows you to review your visitors' behavior in terms of search – above all, which items are the most searched for. Based on these findings, you can rethink your SEO assets, most importantly your keywords, tags and meta descriptions.
Tip 3: Stop Referral Spam
Referral Spam, a.k.a. log spam or referral bombing, is basically spamming that aims at search engines using a fake referrer URL. You're probably asking yourself why this should interest you, right?
Well, it should, since it significantly increases your website's bounce rate (the rate at which visitors come to your website and leave after only viewing a single page) and messes with your Google Analytics findings, so you definitely want to fix that.
One way to do so is to install filters on Master View, which will basically filter out this sort of spam to your Magento webstore.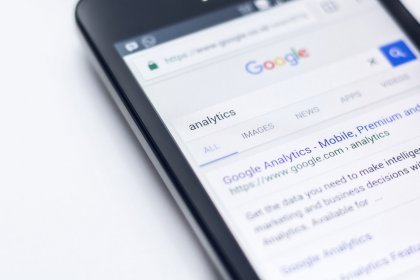 Tip 4: Identify Your Mobile Audience
Google Analytics can be used to find out how many visitors come to your website from a mobile device. You'd think it doesn't make any difference where the visitors are coming from, but it does, because you need to target your mobile audience and make sure they have the best possible experience on your mobile website.
Tip 5: Use Multi-Channel Funnels
Multi-channel Funnels is a Google Analytics tool that help you work with your conversions by showing what kind of impact different marketing channels have on your traffic, more specifically, which referrals and searches have led the visitors to your site. This way, you will learn which channels have better conversion rates and which ones need improvement.
As their name suggests, Custom Reports are reports that you make yourself. First you need to set up your dimensions, such as Browser, Location, etc., as well as metrics (Sessions, Bounce Rate, etc.). You will need at least one of each. Next, you set the display mode, and that's it.
The main reason for using Custom Reports is because they help you save time. Why bother with default, general reports when you can create reports that give you just the information you need? This is a tool that provides extremely helpful insights and, as you can see, it's very easy to implement, so make sure to give it a try.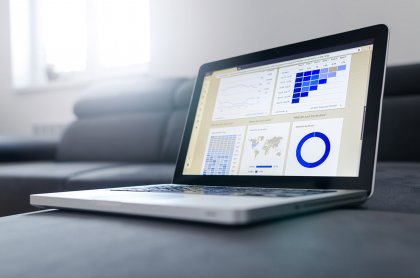 New to Google Analytics?
Book a call with Lyndon CEO at 2buy1click
to see How we can Help with your Analytics Insights.