Converting a visitor into a shopper is probably the number one concern of every eCommerce website owner. Setting up a nice storefront and adding some products to your catalog is not enough.
The market today is extremely tough, there are hundreds of thousands of online stores and in order to get any stand out and beat your competition, you simply have to work harder for every single conversion.
Fortunately, optimizing your conversion rate isn't that difficult.
There are plenty of tricks and tips you can employ in order to improve your conversion rate and start selling more.
Here are three high-level optimization tips you should know about if you are selling your products using the Magento platform.
A nicely designed, contemporary theme is a good start for a successful online store. Magento is a platform that allows for a lot of home page customization and we strongly recommend you make use of that opportunity. For example, it is always a good idea to showcase your bestsellers on your home page. In case you don't know, this can be done from your site's backend. Just go to Reports, then to Products, and from there just select Bestsellers.
Next, it might be a good idea to offer alternative solutions for buying your product, such as via phone or fax, as well as information about your physical store, if you have one. Oftentimes, a visitor will come to your online store to simply check out your catalog and pick a product he or she might want to purchase in a way that involves a traditional, "offline" method (a lot of people are still a bit suspicious about giving away their credit card info online).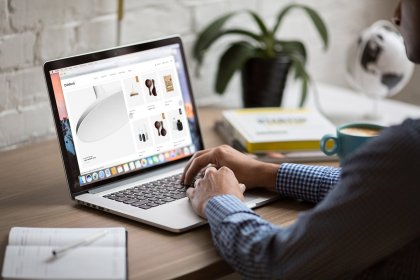 Another thing that can turn a "window shopper" into a paying customer is trust. How do you build trust?
One of the easiest ways is to upload a video showcasing your company, its vision and message, and put it on your home page. It's a small investment that can go a long way.
Also, consider localizing your Magento store for specific countries. You can use IP identification that will redirect your visitors to the page in their language and offer prices in different currencies.
Also, be clear about your international shipping policy and prices.
Don't forget to add a tagline for your store. It should be located under your logo, or in a similar, prominent place. Remember, your tagline is just as important as your business name and your logo, so make sure you come up with a good one that reflect what your store is all about.
It should be short and it should summarize what your business mission and offer and what kind of experience the customers can expect from you.
Site navigation is crucial here. Let's start with product categories. Too many categories or, even worse, too many subcategories, are going to confuse your visitors. If your visitors feel comfortable while browsing your store, they will be more likely to actually purchase something from it.
Try creating a category only if you are sure you have at least 20 products to match it. Name your categories based on what your visitors search for (Search Terms can be found under "Content" in Standard Reporting). Also, remember to put your most searched categories on top. Do not list your categories alphabetically.
Also, think about your USPs, or Unique Selling Points. You have to offer something to your visitors that will influence them to do business with you and decide on your product, not the competition. When you identify what your USPs are, make them highly visible (but not too "in your face," of course) on your storefront. These may include things like "Free Shipping," "Money Back Guarantee," "Easy Returns," etc.
Search optimization is another crucial factor when it comes to turning visitors into customers. You want the search function of your store to be as efficient as possible. No customer will want to hang around your store for too long, trying in vain to find a product that just doesn't appear to be there, even though it probably is available.
The first thing to do is test your search to see how accurate it is. Try with the same product name or category but in both singular and plural forms. These should always return the same results. If a product does not appear correctly in the search, try adding a tag manually (under "Tags" in Catalog). If your catalog is rather large, consider implementing a more robust search engine than what is already available with Magento (Elasticsearch, for example).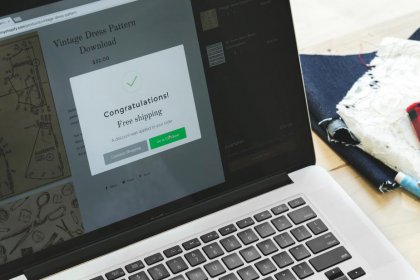 Optimize Your Product Page
All storefront bells and whistles aside, your product is what really matters when it comes to improving conversions and selling more. In eCommerce, products are showcased via images and, sometimes, product videos. These are the first things your visitors see, so they need to be as close to perfect as possible.
Your product pages should only contain high quality images, preferably taken by a professional. It is recommended that you upload more than one image per product, taken from different angles, with a nice background. Do not use stock photos, ever. Also, consider uploading high quality videos for your bestsellers in order to promote them further.
Remember, when customers are not able to physically touch a product and see it in person, you need to help them understand what they are buying as much as possible with photos and videos.
As for the product descriptions, you should write your own instead of just using the manufacturer's generic description. Use strong keywords, placing them at the beginning of each paragraph, or as bullet points. Don't make the descriptions too long, but make sure they contain all the essential info, from a clearly stated price to stock count.
Also, consider enabling "Out of Stock" notifications and the selection of a delivery time at checkout. Customers want to have all the information handed to them before checkout to avoid any unwanted surprises such as additional shipping and handling costs.
A good way to build essential trust between you and your visitors/customers is to let them know your shop is secure and so is their information. It's also good to offer as many different payment methods for them to choose from as possible and to make sure that all the tax and shipping information is accurate. Again, all this should be made perfectly clear even before the visitor clicks "Add to cart," and definitely before checkout.
Optimise Your Magento Store!
Book a call with Lyndon CEO at 2buy1click
to find out How we can Help you Optimise Your Magento Store.