eCommerce site owners are always looking for new ways to drive their sales up, and one of the ways to do so is to use social media platforms for the promotion of their business. Today, you can buy items directly from certain platforms, and the marketing potential of these platforms is basically limitless.
So, you may be wondering which social media platforms are better for eCommerce than others, or more precisely, which represent a better ROI. Keep reading for some insights into this topic.
The most popular social media platform in the world, which also owns another immensely popular social app, Instagram, is, unsurprisingly, at the top of the list of best platforms for driving sales. Not only does Facebook claim the majority of online orders from other platforms and dominate the highly profitable industries such as apparel, jewelry, food and beverage, home and garden, health and beauty, movies, music and photography, but it also has the highest market share by visitors count and the highest conversion rates.
For most users, a brand's Facebook page is more useful and informative than the brand's website. For merchants, the platform offers an array of possibilities, topped with the recently launched Dynamic Ad feature that allows for the better targeting of product ads.
Although immensely popular, Twitter is something of a conundrum for eCommerce merchants, as its possibilities are seemingly limited. Still, there is a lot you can do to promote your business and drive your sales through this platform, if you're smart enough. It can do wonders for your marketing efforts, and it also serves, whether you like it or not, as one big customer support platform.
It helps you stay in touch with your customers but also allows you to deliver short and to-the-point messages about your promotions, sales, offers, etc. At some point a few years ago, Twitter attempted to get on the direct eCommerce wagon with the Buy button, but later decided to kill it.
Still, the platform remains an important player on the eCommerce social scene, with a market share by visitors count right after Facebook and Pinterest and it even dominates some industries like home and office furnishings, as well as gift and specialty items.
This inherently mobile platform is threatening to surpass Facebook in terms of popularity and it has already established itself as an important platform for eCommerce and for driving sales. As of recently, the app features a Shop Now button, as well as sponsored links, which help businesses not only deliver their message and promote their brand but also shorten the time and distance between viewing a product and actually purchasing it. In this day and age when time is getting more and more precious and things need to be lighting-fast and efficient, this is not a minor feat. As an image-based platform, Instagram is essential to any brand that relies on the visual appeal, from fashion, jewelry and makeup to home decor, art, design and even food.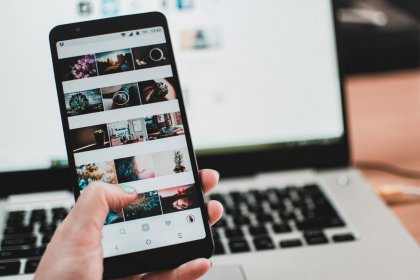 Pinterest has the highest market share by visitor count after Facebook, which says a lot. The orders growth for this platform has been on a steady rise, and only got higher after the company introduced so-called buyable pins.
Conversion rates from Pinterest may not be as high as those from Facebook and Instagram, or even Twitter, but the average order value, on the other hand, is higher than most other platforms (excluding Facebook, of course). Pinterest is essential for businesses with a solid visual statement, those who rely on the aesthetic appeal of their product and who don't just sell a product, but a lifestyle too.
YouTube may be one of the most important and popular internet platforms of all times, with tremendous growth and almost unimaginable potential, but what can it do for your sales? Well, you may not be able to sell directly or even use it to directly boost your conversion rates, but you can definitely use it to promote your product and even make it viral, if you play your cards right.
YouTube can and should be used for promotions, short entertaining and engaging videos (behind the scenes, tutorials, video fashion editorials, even self-parody bits) as well as a customer support tool.
As you can see, it's hard to say which platform will act as the best sales driver for your business, especially if you intend to focus on just one channel and just one platform.
Facebook, as the biggest and most powerful one, shouldn't be ignored, so you probably want to start there and then increase your presence by creating pages on Instagram, Twitter and/or Pinterest. Take your social media pages seriously and try to come up with a strategy because these platforms alone won't do a thing to drive your sales unless you invest some thought and effort into your marketing processes.
Want to Improve your Online Sales Process?
Book a call with Lyndon CEO at 2buy1click
& See how we can help you
Increase Sales using Social Media Commerce