Increase Sales By Fixing Your Broken Magento Checkout
This presentation contains images that were used under a Creative Commons License. Click here to see the full list of images and attributions: https://app.contentsamurai.com/cc/102279
Is your Magento Checkout converting 80% of visitors that click the Checkout Button?
If not then it's highly likely you have some Magento Checkout Problems affecting some customers, and you don't even know. There's nothing more disappointing for one of your customers looking forward to buying your goods only the find they can't because part of the checkout is not working.
Have you ever felt that feeling of frustration when you can't Checkout on a website? That's exactly how your customers feel when they can't check out.
What alternatives do your customers have? Call your customer support, leave quietly, or buy from a competitor?
The BIG problem is that all three are costing you money in either lost sales or higher customer support enquiries.
Let's give you a real customer example. One or our Merchants took £1,000 per day in sales. However, 25% of his customers failed to check out. After we fixed the checkout, his sales increased to £1,250 per day. That's an additional £7,500 per month.
My company 2buy1click specialise in taking over Magento website development when you have outgrown your current Developer or Agency, or they are just not giving you the right quality, support and response to your requests.
When 2buy1click take over a website, our first goal is to fix as many issues affecting conversion as fast as we can. For example, Our last three new clients achieved an average sales increase of 393% in the first four months or working with us. Before that, the sale had been static!
Unlike other agencies, our priority and focus are on fixes and features that will make the biggest sales increase. After all, more sales for you means more development budget to invest. Every one wins.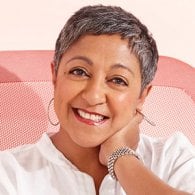 Thank you for everything you have done in the last 10 days to get the new website launched, your speed and efficiency has been quite breathtaking!!!

We are all very grateful, enjoy your weekend.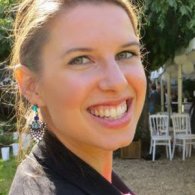 Thank you for all your hard work and for your support in helping our website grow and improve over the last year. 2016 has seen the site go from strength to strength, and we're seeing the results already.
Stop Missing Sales
No one likes missing sales, and it's even worse when you don't know you're losing them.
2buy1click will do a site review and give you a list of items when fixed will increase your sales.
What would you do with the increased sales revenue?
Increase Sales!
Book a call with Lyndon CEO at 2buy1click
and find out how your Magento site can be improved, and your sales increased.