No matter how nicely put together your Magento store is, how good your product is and how wisely you have implemented your communication channels and SEO, if you don't have some form of a CRO (conversion rate optimization) strategy in place, your conversions will stagnate or, even worse, begin to decrease.
Conversions are what every Magento merchant is after – it's turning visitors into customers, and thus increasing sales and revenue. Obviously, it is imperative that you do what you can to keep the conversion rate high and growing. The good news is that it's not necessary to develop a complicated and time-consuming strategy – a few quick fixes can get your conversion rates on the right path very quickly.
First of all, you need to do some SEO research to determine exactly where most of your traffic comes from. The logic here is simple – the thing that brings people to your website is probably the same thing that might convince them to buy something. Also, when you figure out who your visitors are, you can match that information with who you established your target customers as and see if the two groups match.
The goal is to make them match. Learn about your target customers' online habits and plan your website accordingly. Don't forget to engage the visitors with carefully crafted, high-quality content that is not limited to product descriptions and other necessary info. Your content should provide the information your visitors need, i.e. answer all their "who," "how," "where" and "why" questions.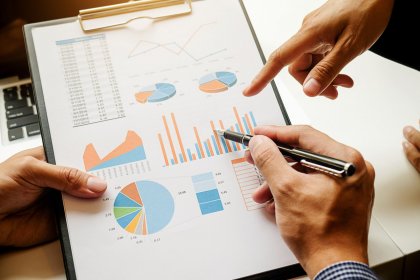 Know Your Primary Drivers
This one is tightly connected to the previous tip. You need to identify your primary drivers, users who literally bring the most traffic and most conversions to your site. Once you know exactly who these users are, you need to figure out how to cater to them. Also, focus most (if not all) of your attention and efforts towards them.
Don't spread yourself all over the place trying to answer everyone's needs. Your primary drivers are the most important and that's where most of your work should be aimed. Your core messages can get lost if you provide too much information, so be careful about that, too. Use customer feedback wisely because that's where all the precious info about your customers' needs lies.
A common mistake that many Magento (and not just Magento) merchants make is setting their goals too high. But there's more at stake here than just your sense of professional accomplishment – if your targets are inadequate, your efforts will be inadequate too, and it's simply bad for business.
But the value of setting realistic targets goes beyond that. For example, if you sell expensive or luxury items, simple sales conversions shouldn't be your only (or primary) target. Instead, you should also focus on contact list building, so you can deliver promotions and updates to your users and provide them with a way to ask for what they need.
A call to action is a piece of content designed to cause an immediate reaction from the user, aimed in the direction that benefits your business. It is an essential conversion tool since its primary purpose is to get the user to perform the action you want him or her to perform (basically the definition of conversion). But you need to pick your calls to action wisely and you need to get them right.
The perfect call to action is strong and clear and comes with a simple way to perform it. Your customers want things to be done quickly and they don't want your calls to action to sidetrack them from what they came there to do. At the same time, your calls for action should work to your benefit.
Say you want to build an email database and you need as many of your visitors as possible to leave their contact information. How about offering a little incentive (a free sample, free trial period, etc.) to those who give their email address? That's a good, strong call to action right there.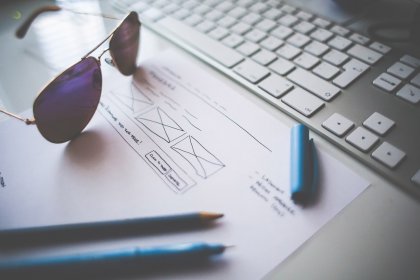 Don't Ask For Too Much Info
eCommerce customers do not like being forced to spend a considerable amount of time filling long forms and providing too much personal information. All you need for a strong lead is the basic information: full name and email address, perhaps phone number, but that's it, really.
Speed and efficiency are not the only things that suffer when you ask for too much information – you should also consider the fact that people are sensitive about their personal information and can be suspicious and protective of it, especially in light of recent privacy breaches.
Reduce Product Pagination
This may seem like a small thing to most people, but it's something that can be fixed very easily and can do a lot for your conversions. People don't like clicking the "Next page" button. If you have a lot of products, you will obviously have more than just one product page, but you can increase the number of items per page, so there are, for instance, five product pages instead of ten.
Reducing the number of pages your users have to click through will have a positive impact on conversions and that's all that needs to be said on this matter.
Always make sure that all the information about your business that your users might need is readily available and clearly visible. This means your company contact info, hotline, customer service email (ideally in the form of a direct link), phone number, etc.
Also, you should always be very clear about shipping and handling info, especially the costs. The same goes for your return policy.
Making these crystal clear from the get-go will significantly reduce your cart abandonment rate and improve conversions. People get annoyed when they can't find this sort of information immediately and they certainly don't like surprises at checkout in the form of hidden or unexpected costs.
Need Help with Conversion Optimization?
Book a call with Lyndon CEO at 2buy1click
& See how we can help you Optimise Your Magento Store