Total Clothing Shop have developed and amazing business model that without the advanced features of Magento would not be possible. They manufacture school branded uniforms and supply over 100+ schools and clubs each with their very one unique and branded website.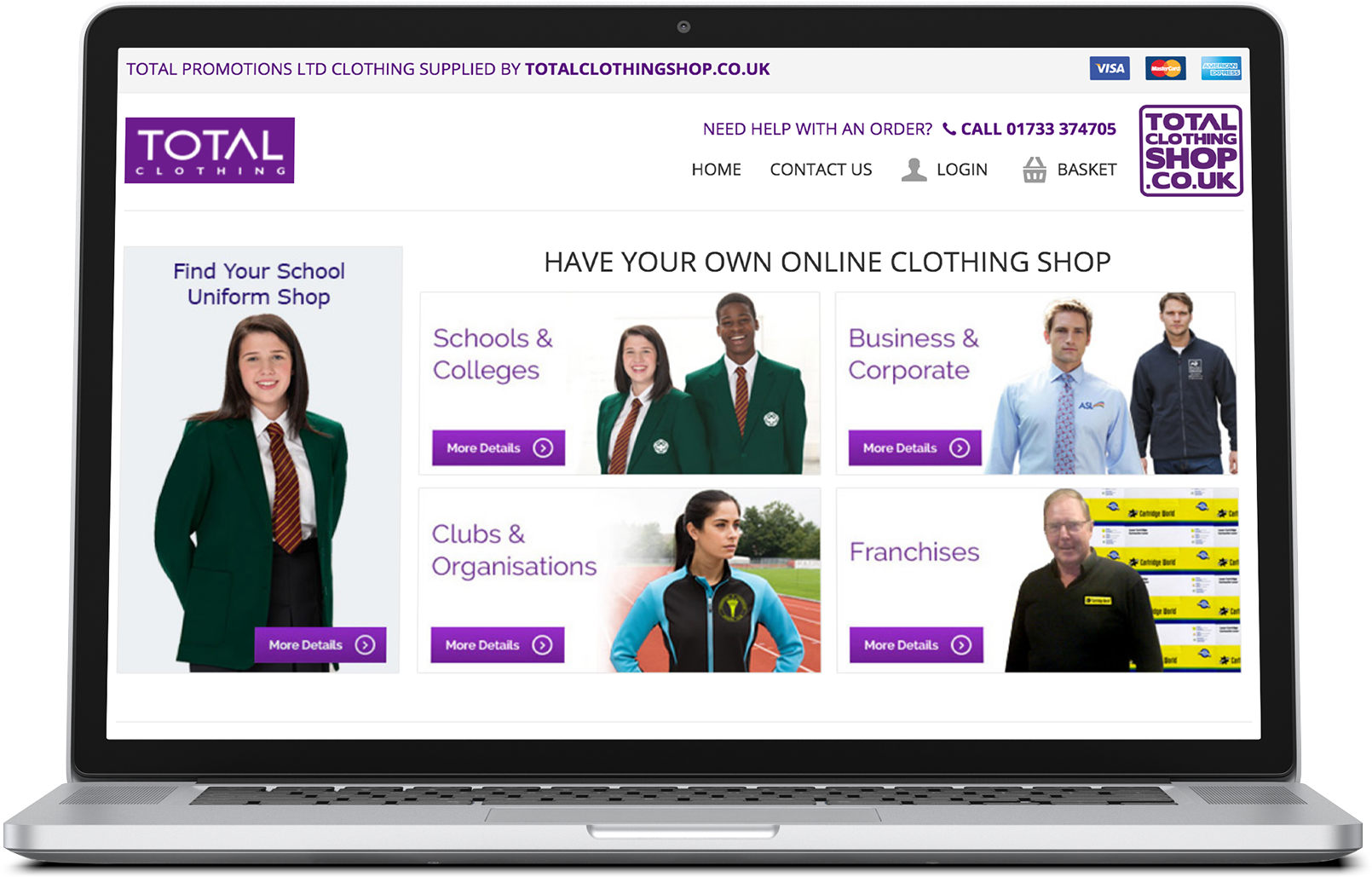 Why Choose 2buy1click For Your Magento
2buy1click had the skills to design a robust ecommerce solution that enabled Total Clothing Shop staff to add new shops at a rate of 1 a week by themselves and manage over 144 shops with very little support from 2buy1click. The Magento 1 with it's advanced indexing solution has run fault free from June to September, Their incredibly busy season. This even includes 3 to 4 remote EPOS terminals taking orders over a 3G/4G connection at their school pop up shops. Shops and sales continue to grow each year.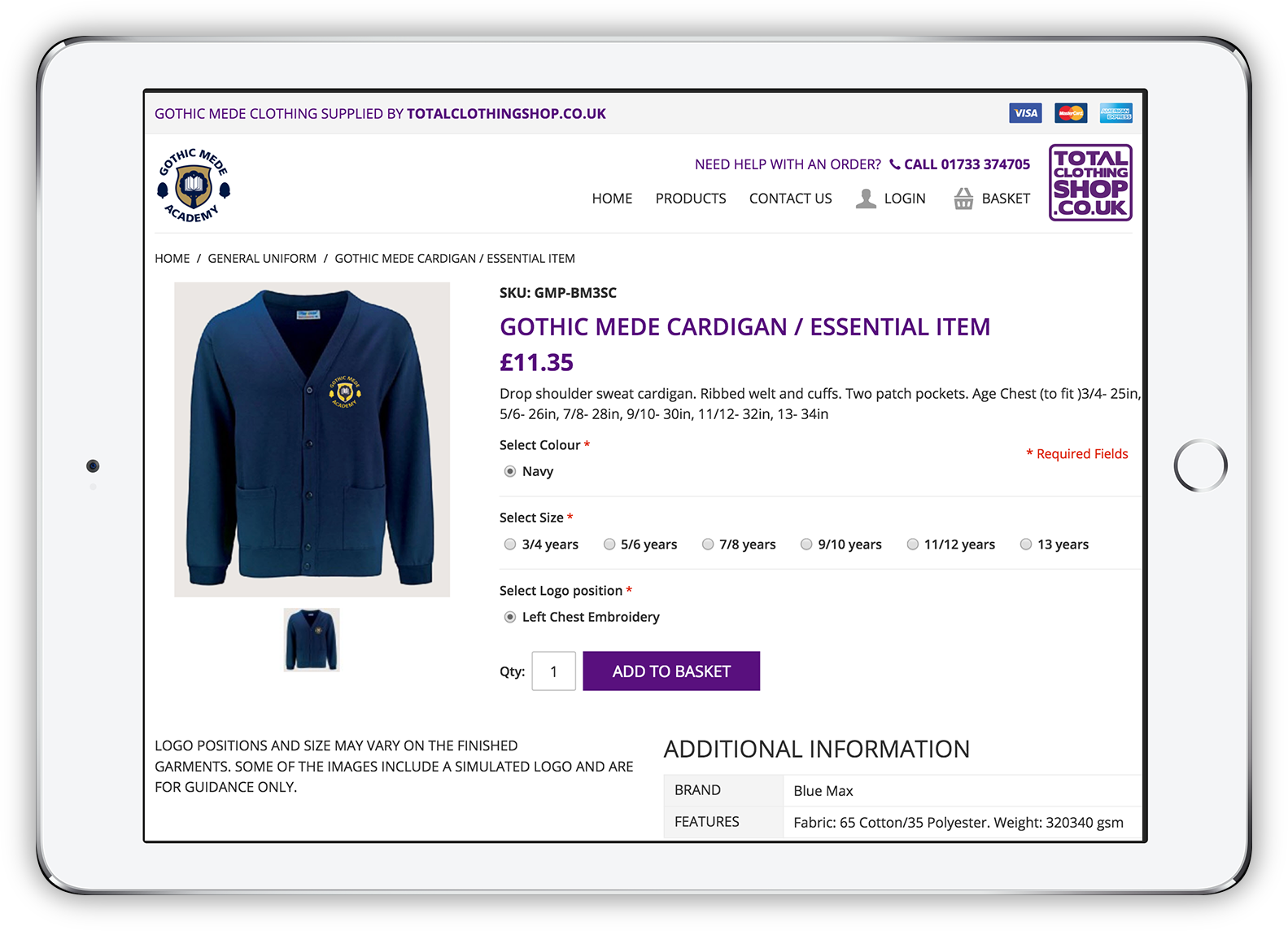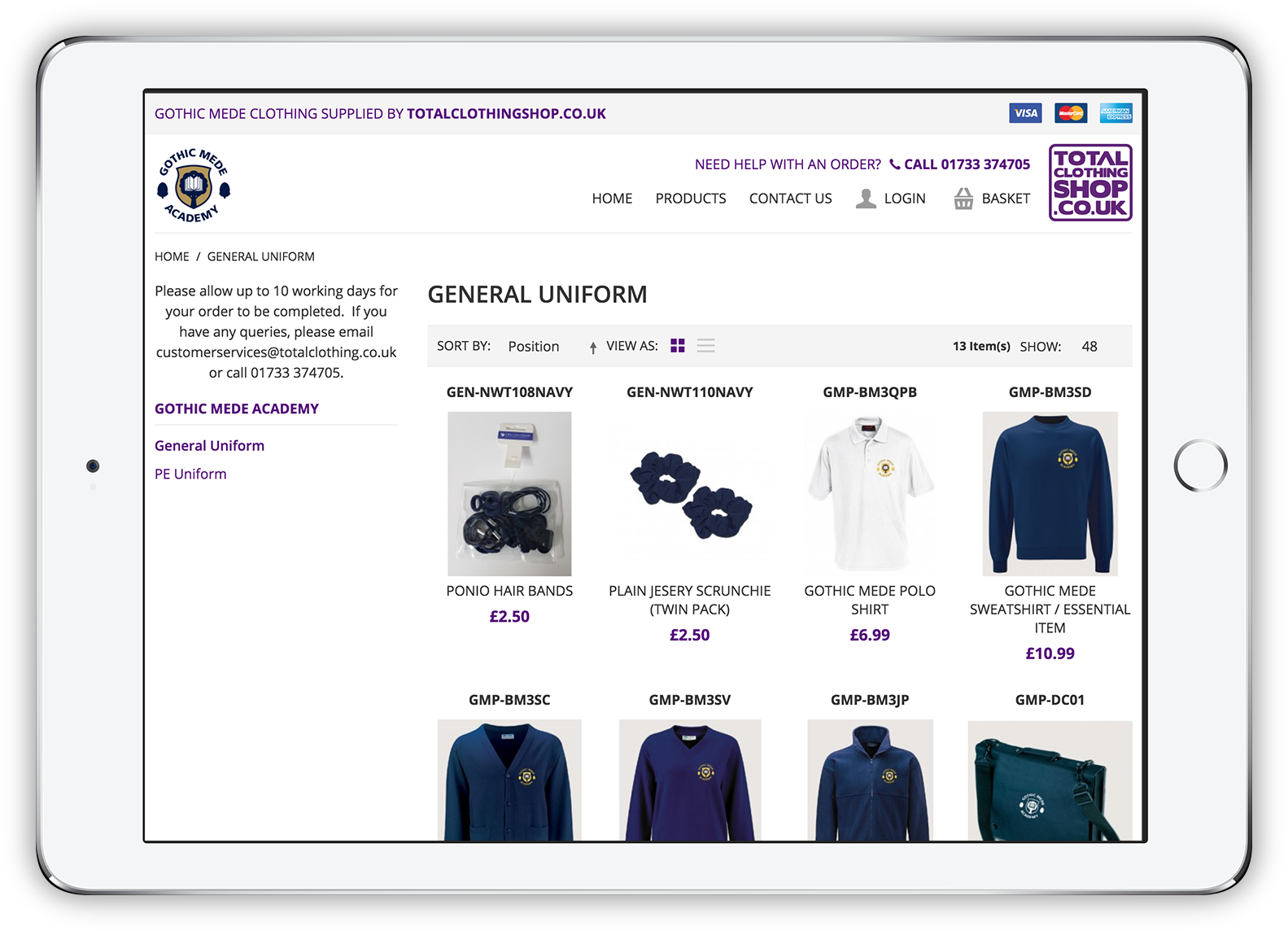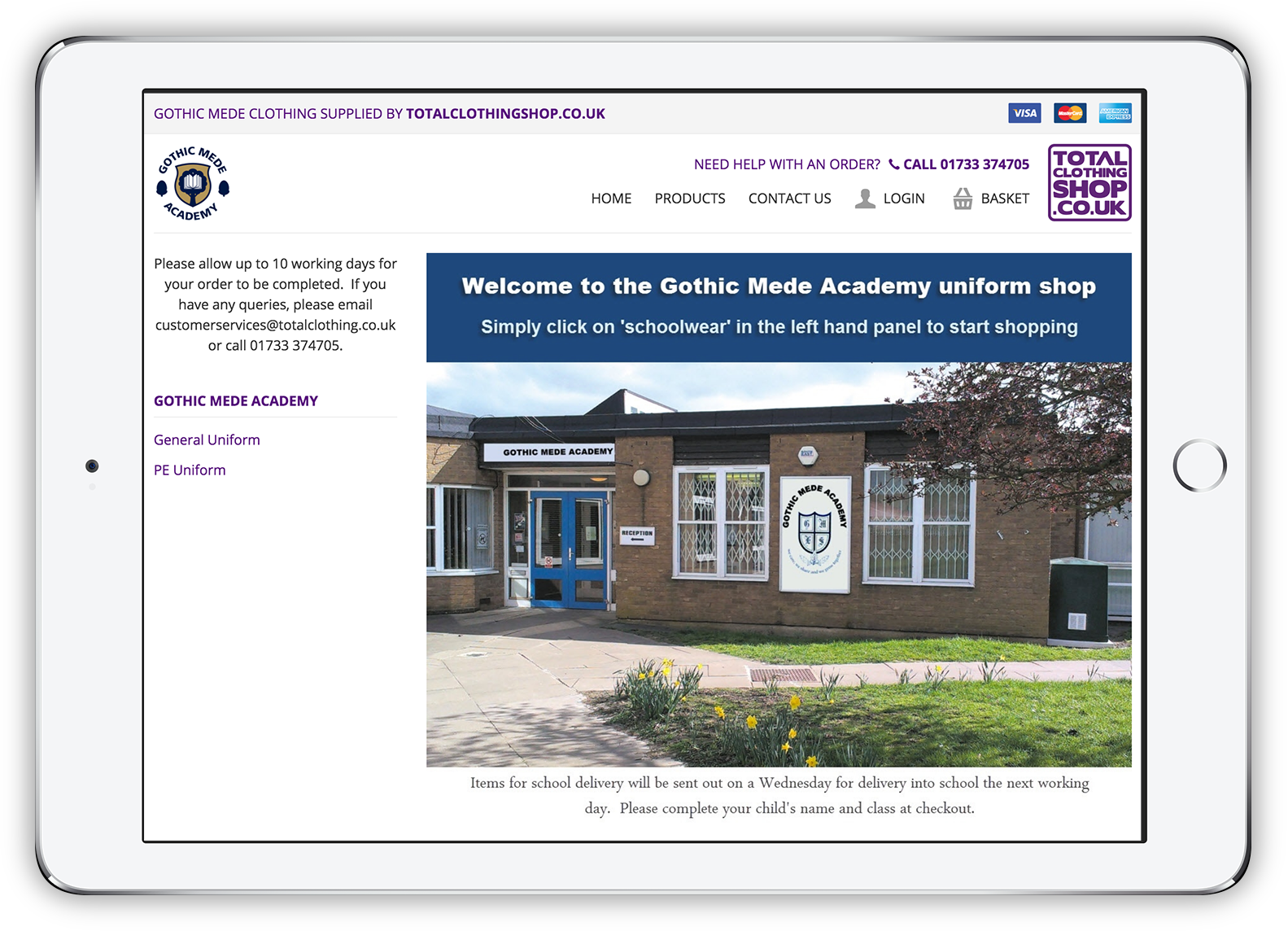 The Challenges
Unique Stores Per School
Parents only have approved clothing for their child's school to select from as each school can club has their very own branded online shop.
Over 144 Stores on 1 Magento
A single Magento website with a separate store for each school and club allows all orders and products to be efficiently managed, manufactured and updated. Each store only has about 200 products however the overall website has over 75,000 products.
Super Fast Product Indexing
Without Super fast product indexing, the Total Clothing Team would be waiting for hours for all 75,000+ product to update every time they add a new product. The super fast indexer reduces this wait to less than a second.
Pop Up Shop EPOS
Parents benefit for fast payment of products at their school as a result of multiple POS iPad terminals working at once. Total Clothing benefits for all orders been stored, processed centrally even though they are taking orders remotely over 3G/4G allowing items that are not available in the pop up shop to also be ordered for delivery later.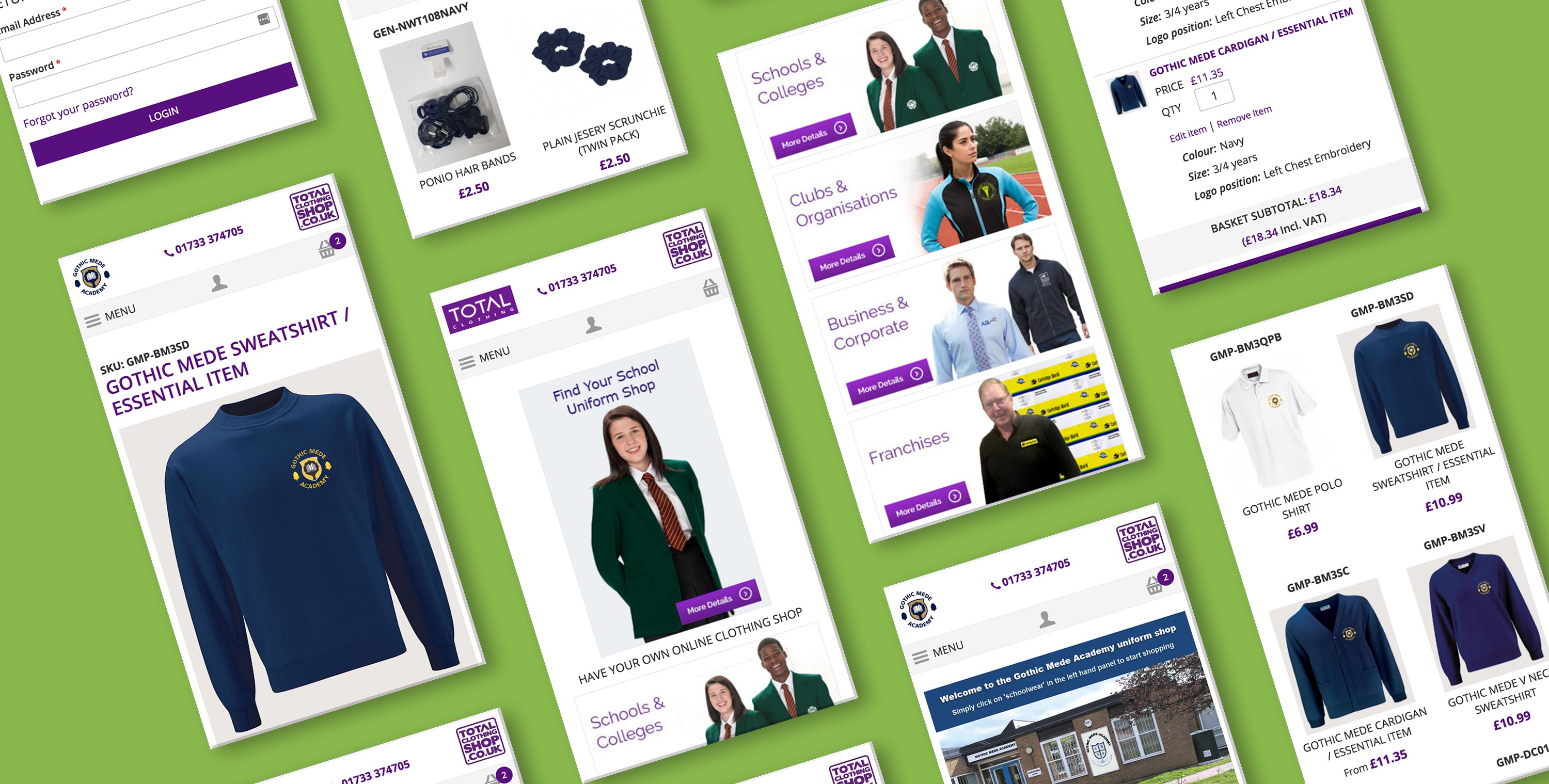 The Results
Total Clothing Shop success facts
144+
over 144 stores on 1 Magento!
75,000+
website has over 75,000 products
3G/4G
taking orders from mobile popup shops at schools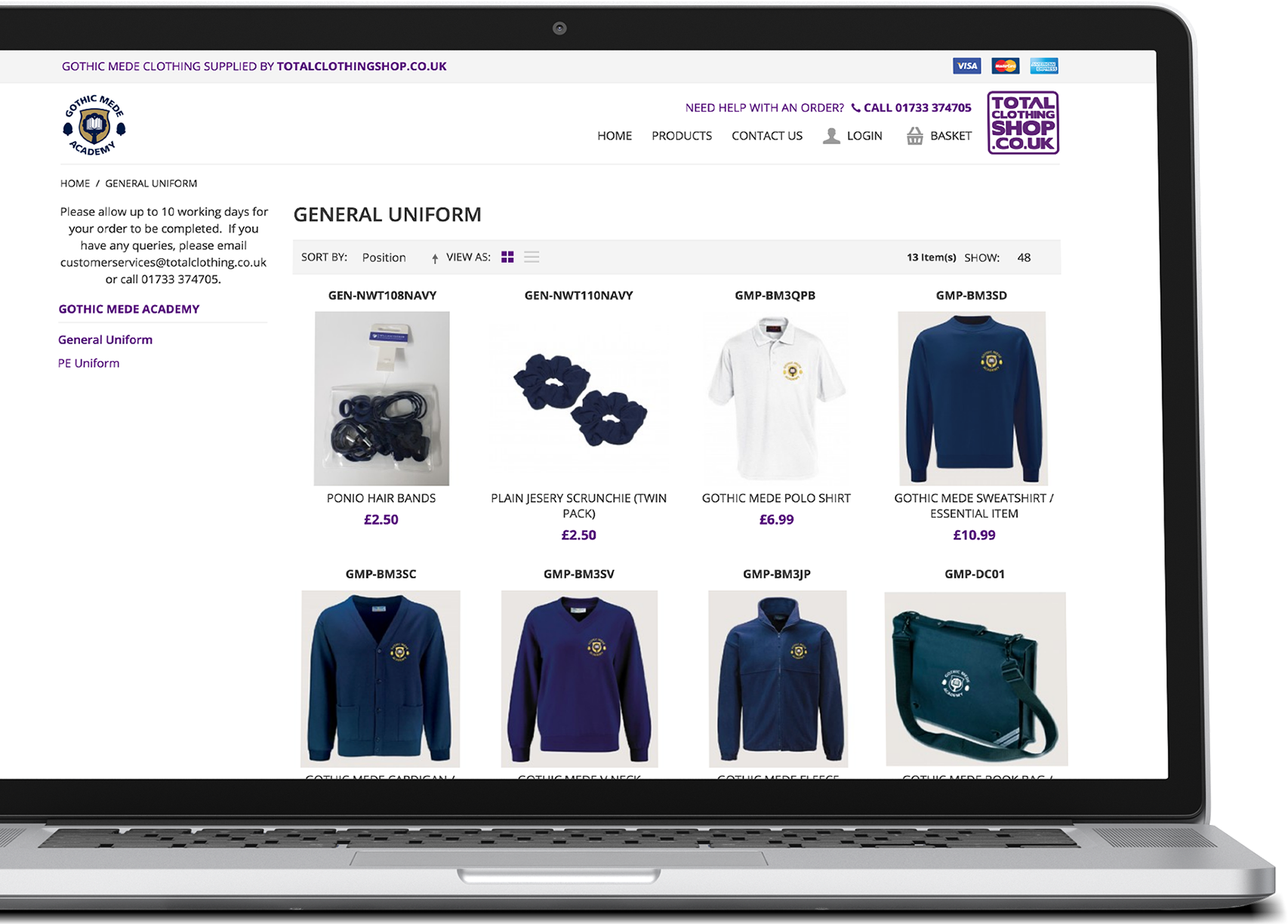 Key Features
Some of the key factors that contributed to Total Clothing Shop's growing success
Unique stores per School

Over 144 stores

Super Fast Indexing
Reduced Costs

Pop Up Shop EPOS
Let's Speak
Find out how partnering with us can help
accelerate your online growth and success
Clients' Success is Our Passion