The Sewing Studio was looking for a new Magento agency to take over the development from the previous unresponsive agency and wanted to focus on improving the reliability, security and customer journey.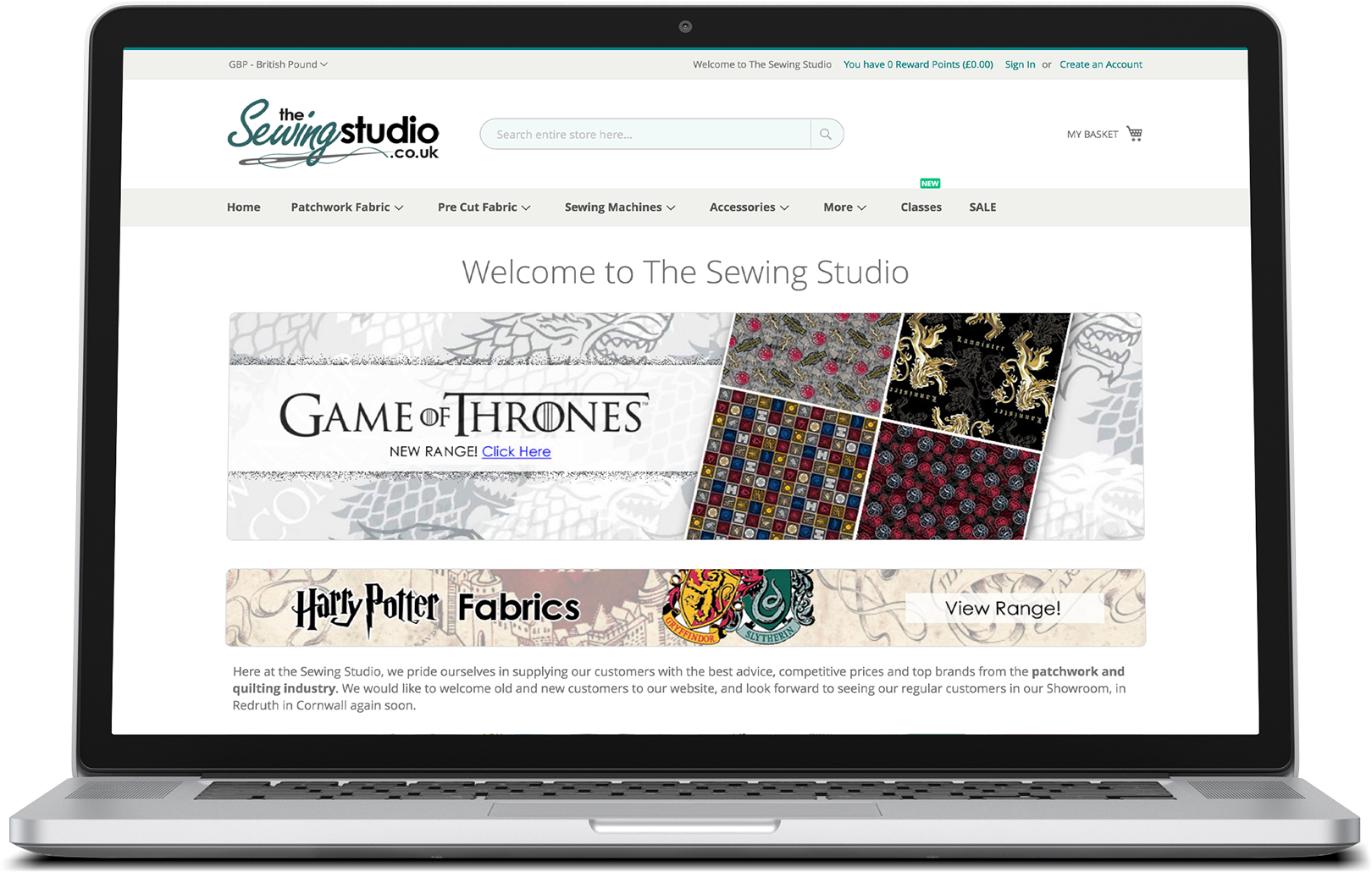 Improving Performance, Speed and Reliability
2buy1click took over development of existing "The SewingStudio" and "Moda Fabric" Magento 2 websites and assisted in resolving the issues with 3rd party modules and services, stabilizing the websites and helped progress customer journey throughout.
The Team worked closely with clients "in house" team to brainstorm, bring ideas and solutions that helped further improve and enhance the stores, while at the same time lots of humour was shared on both sides. The websites are now stable, fast, reliable, mobile and UX friendly.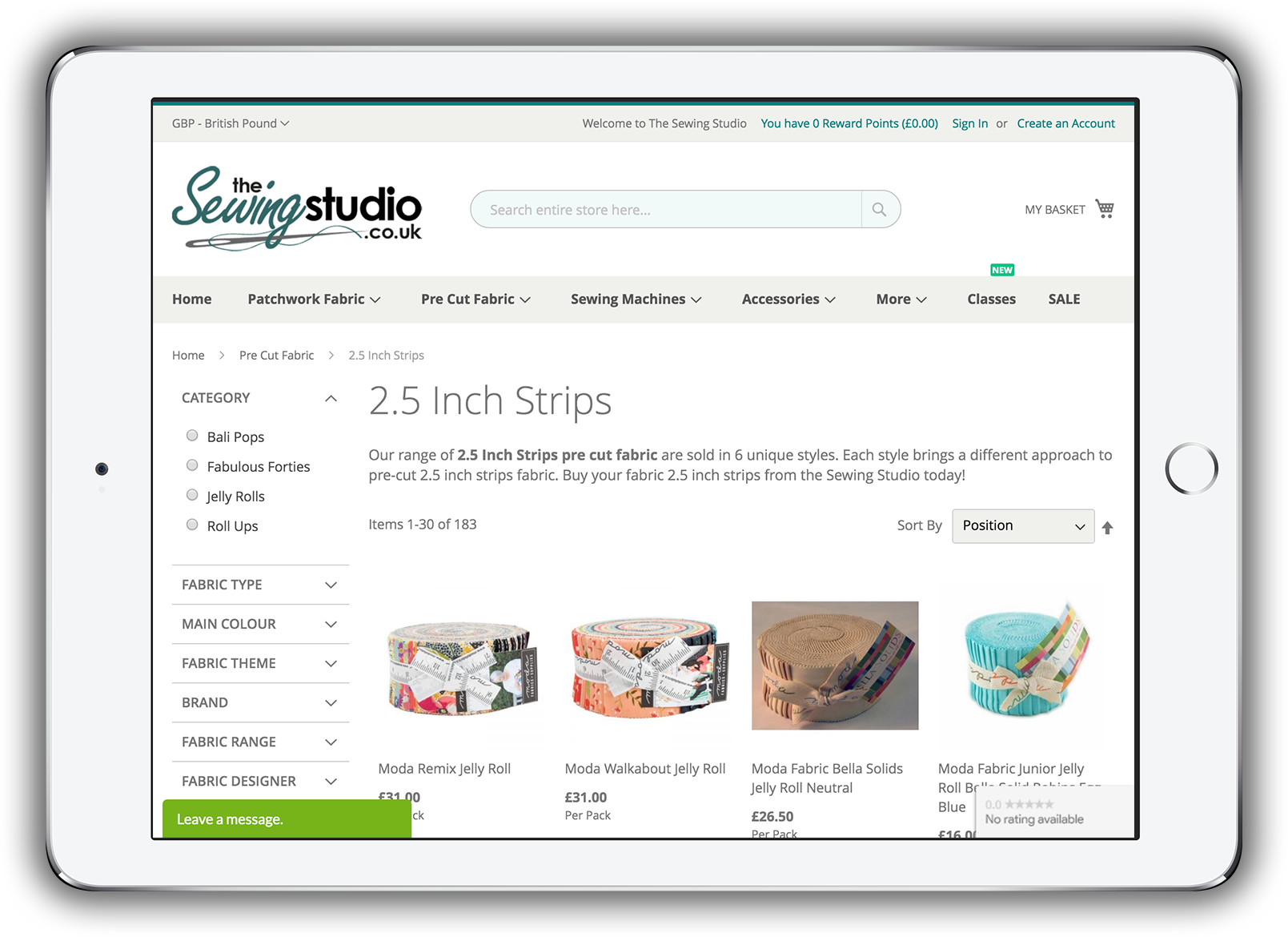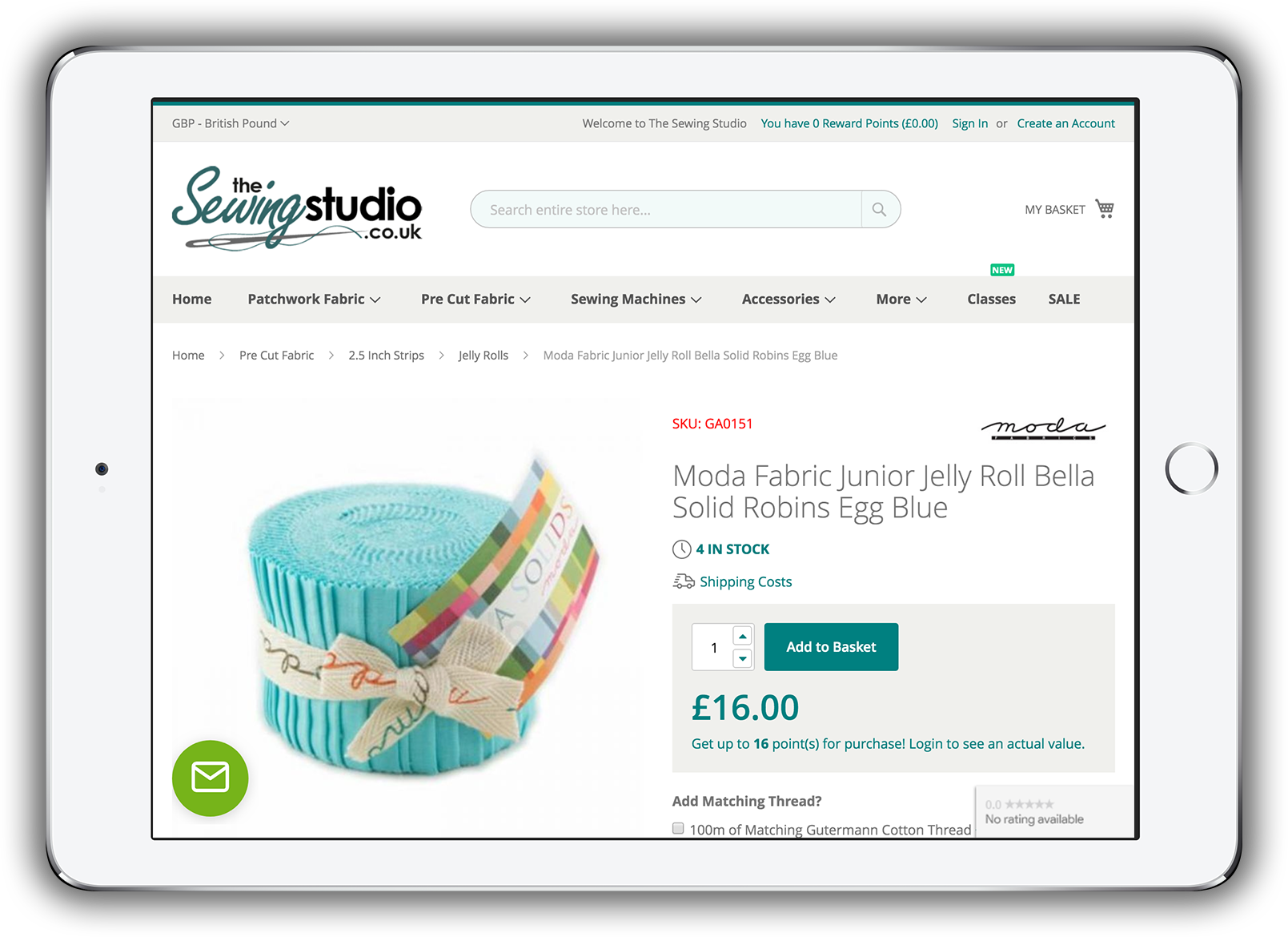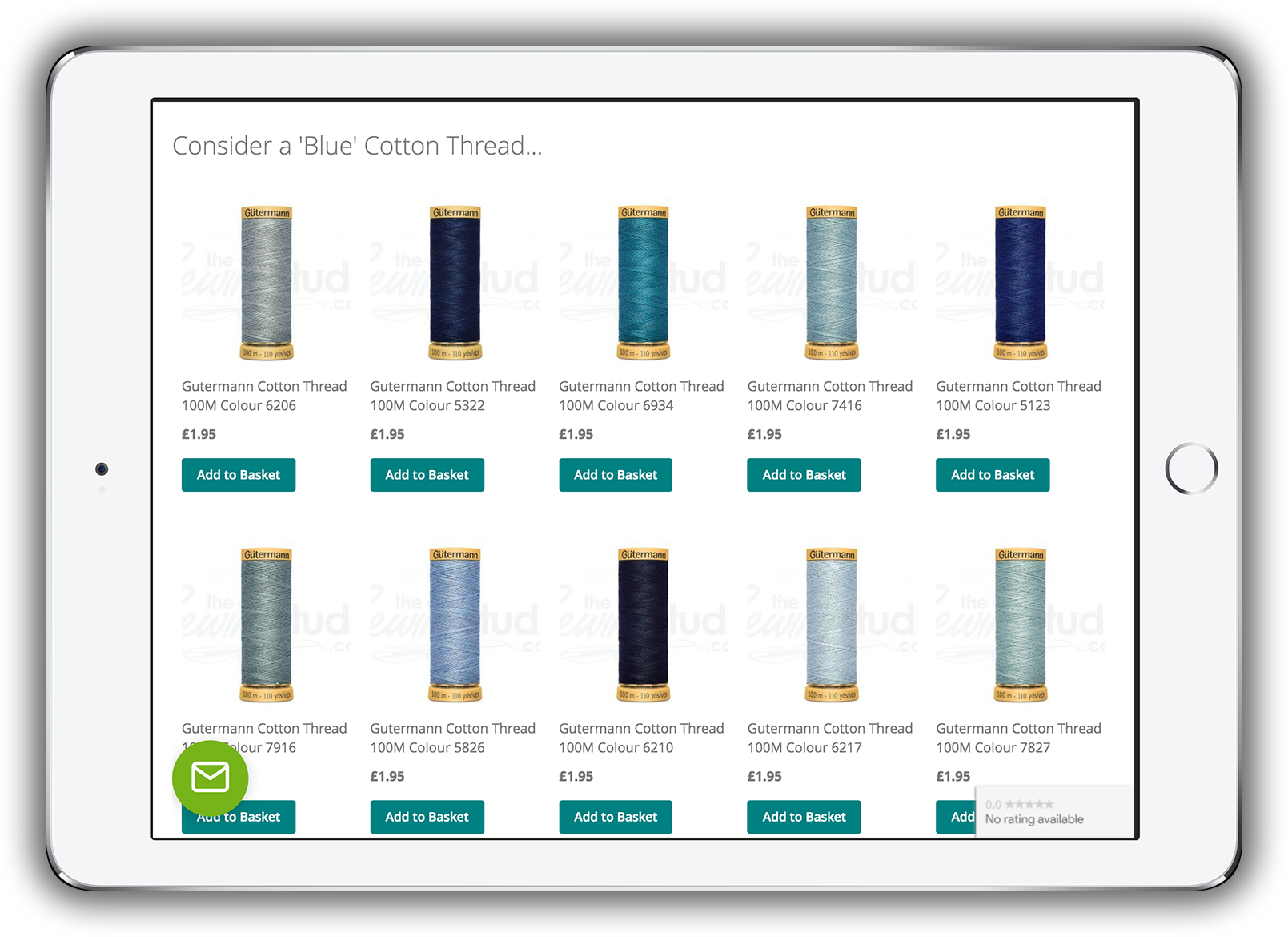 The Challenges
Design Improvements
The website look was adjusted to include further theme development with Product page template update, CMS page builder enhancements as well as work on search improvements. A new Mobile menu update improved the UX and SEO frendly look contributing to increased conversion.
First Visitor Lead Capture
A first-time visitor Lead Capture popup solution was added resulting in their email list growing by 51% over 3 month period which accelerated their online sales.
Streamlined Operations and Revenue
Updates were made to the website talking care not to interrupt sales as we resolving checkout issues, with work on updating Stripe and Shopping Cart VAT Calculation. This also streamlined operations with the implementation of additions like Hitachi Finance Module.
Server Audit and Optimisation
We performed a Server audit and carried out intensive work on optimising the server, cache and Magento speed, resulting in better performance and  increased conversion and sales.
Stability and Performance
Regular SEO audits are performed to maintain and boost online rankings and traffic, with updates and work on improving targeted keyword ranking. General Maintenance and regular Security Patches and updates are applied to keep the websites stable.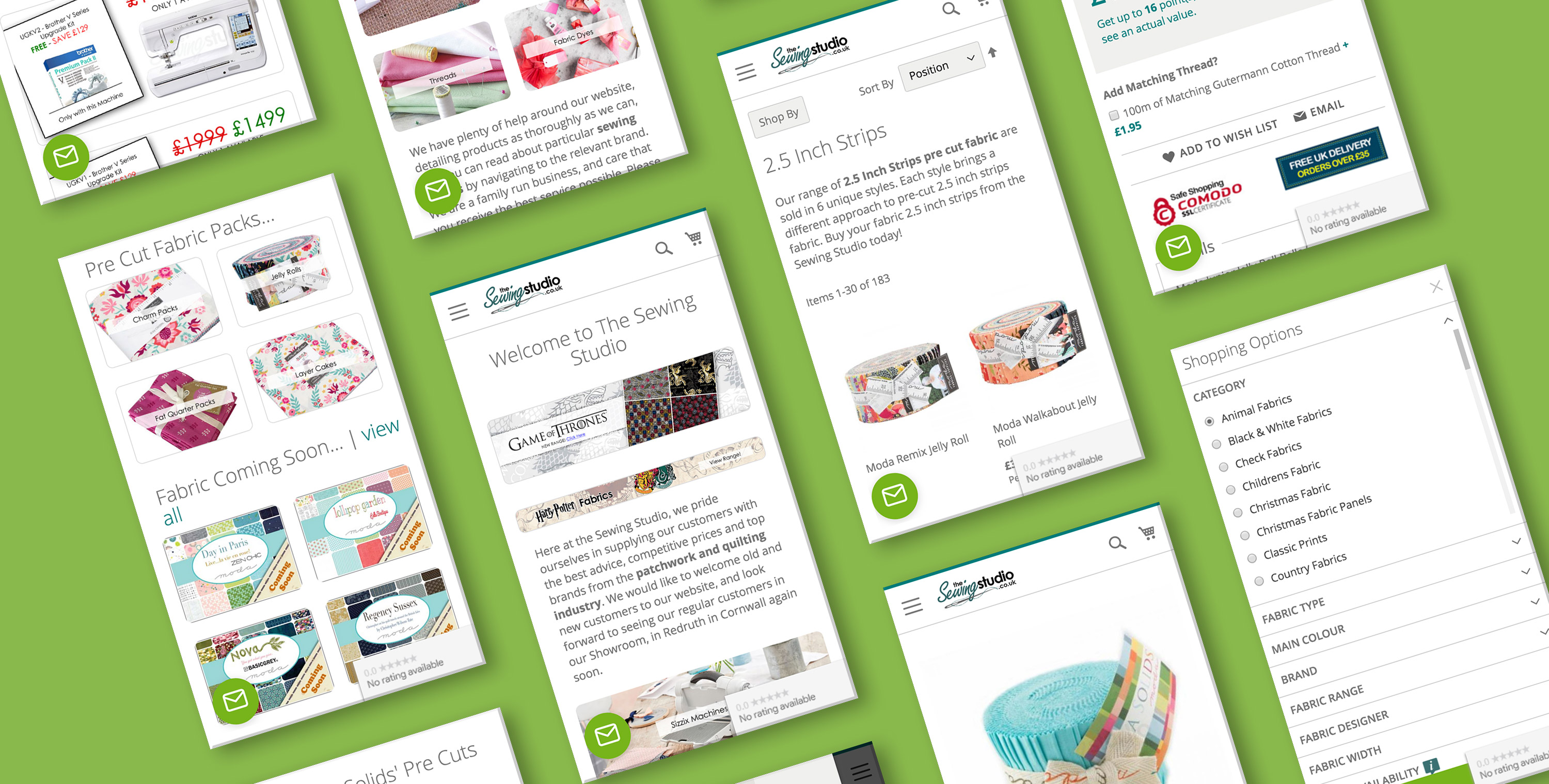 The Results
TheSewingStudio success facts
The initial work we have done secured the websites with increased conversion rate, increase in traffic and overall performace and stability improvements
51%
increase in the list growth
7%
sales incl. wholesale generated using pop up
100%
project delivered on time and within budget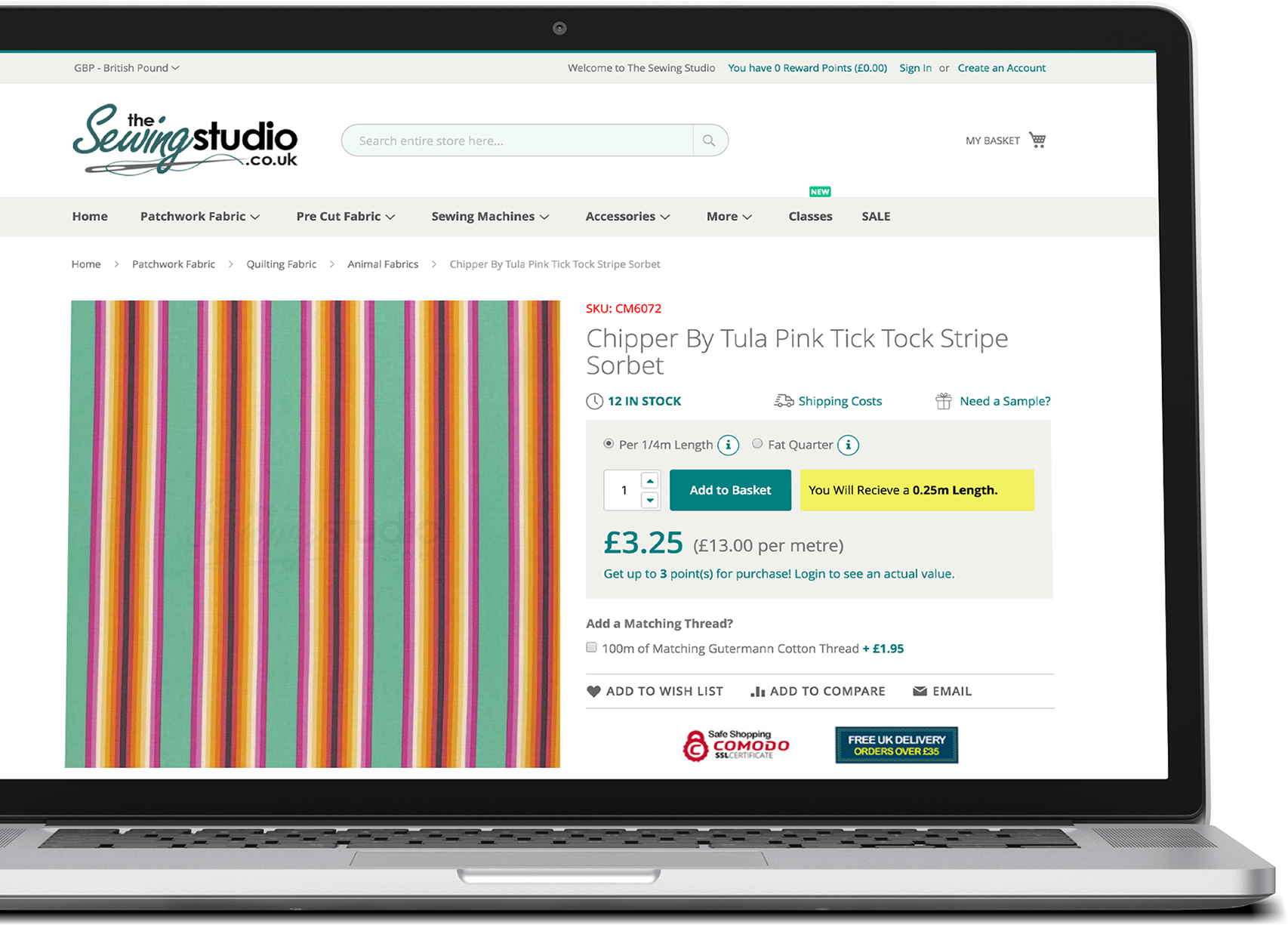 Key Features
Some of the key factors that contributed to Sewing Studio's success
Design Improvements
Lead Capture Popup
Streamlined Revenue
Server Optimisation
Stability and Performace
Fixed checkout reliability
Let's Speak
Find out how partnering with us can help
accelerate your online growth and success
Clients' Success is Our Passion