STVuk.com were looking to create a Trade only site. It's two goals were to allow existing trade clients to buy online and easy way for new trade prospects to register for a trade account.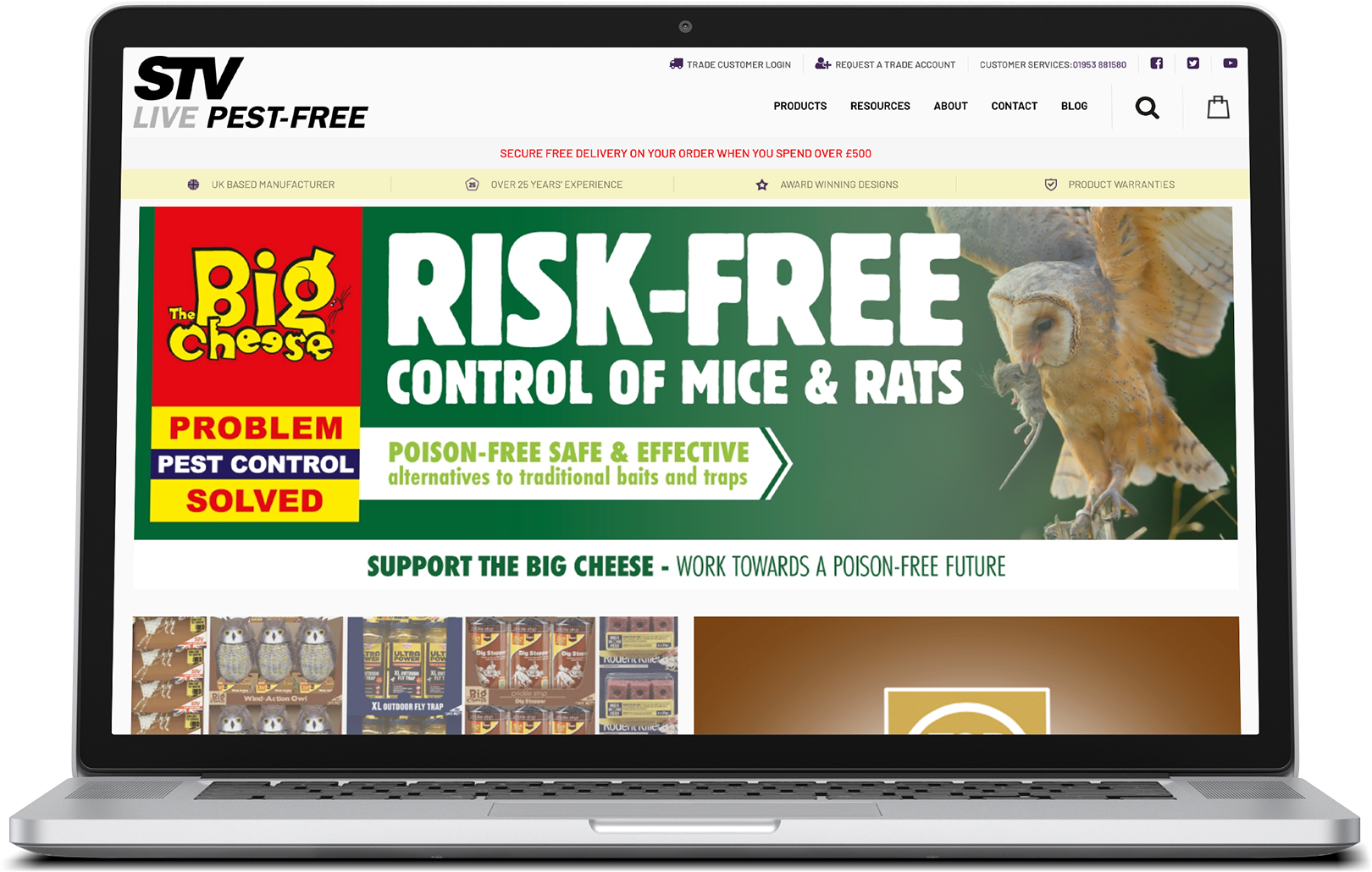 New Trade Lead Generation
Over the past 25 years STV has grown to become the UK's leading producer of easy-to-use, innovative pest control solutions for home-use.
STV's original Magento store catered for both trade and consumer customers. The site was not optimal for either. So the goal was to create a new Magento store optimised for trade and run a separate consumer Magento store targeted at consumers.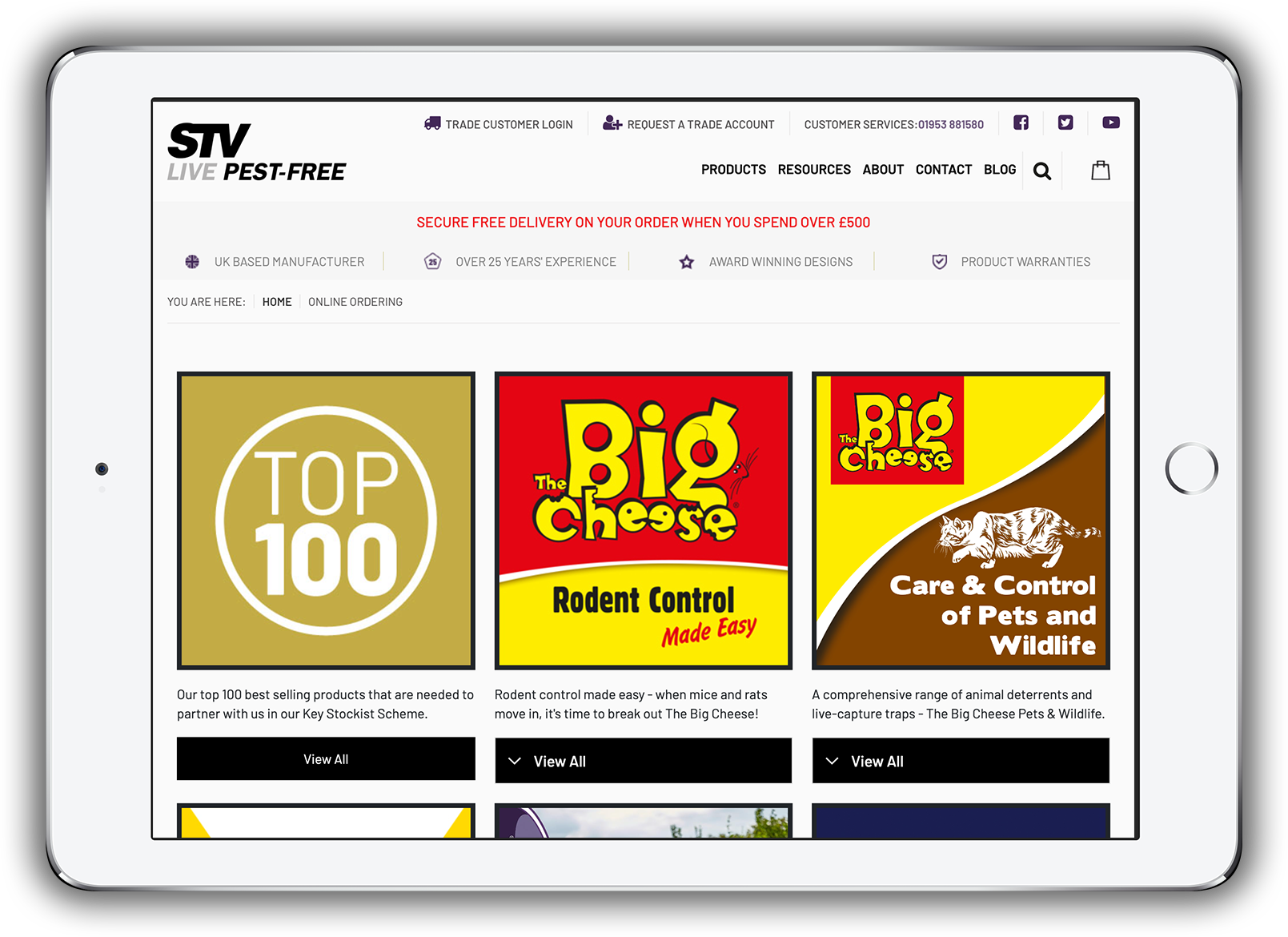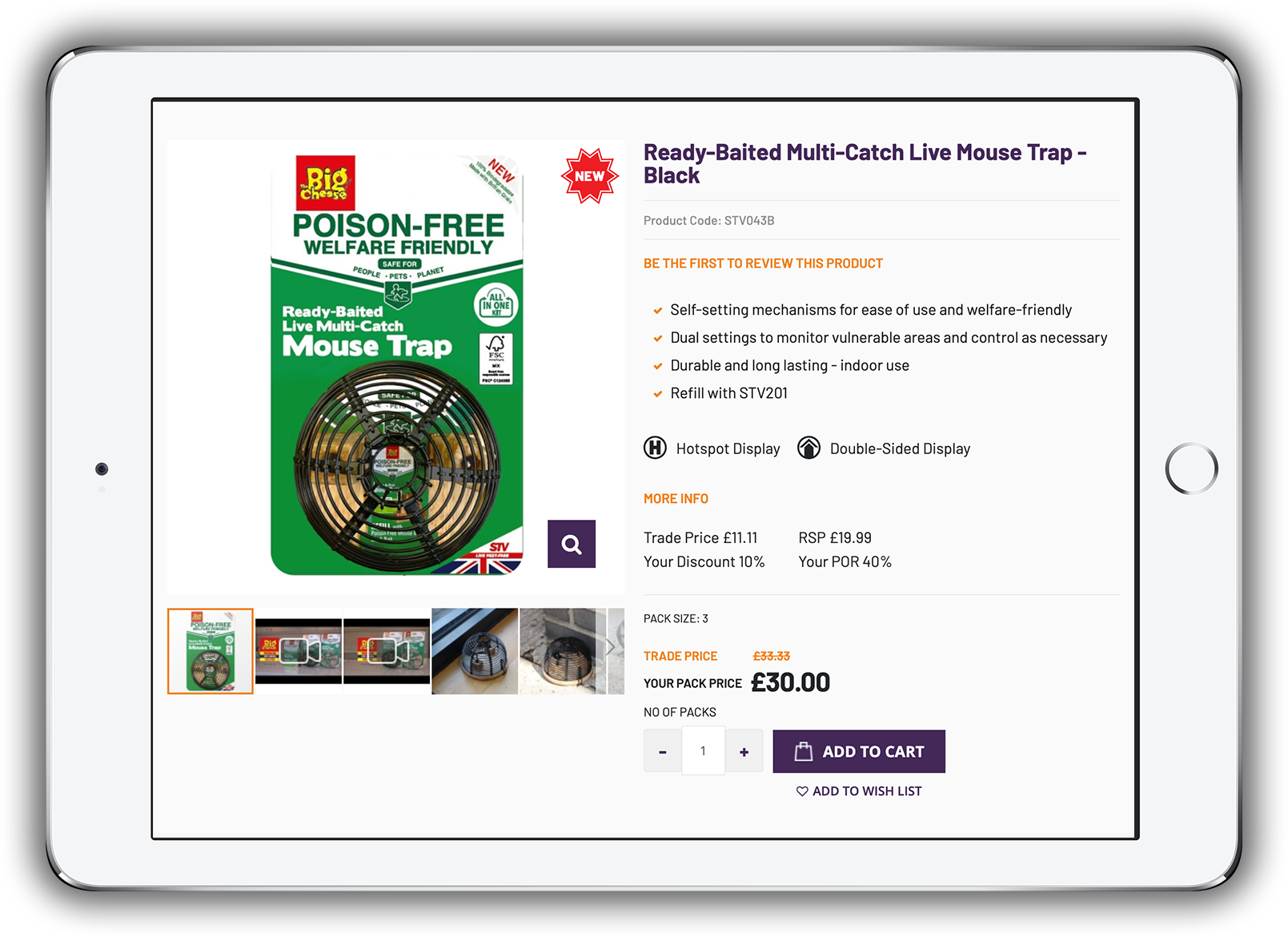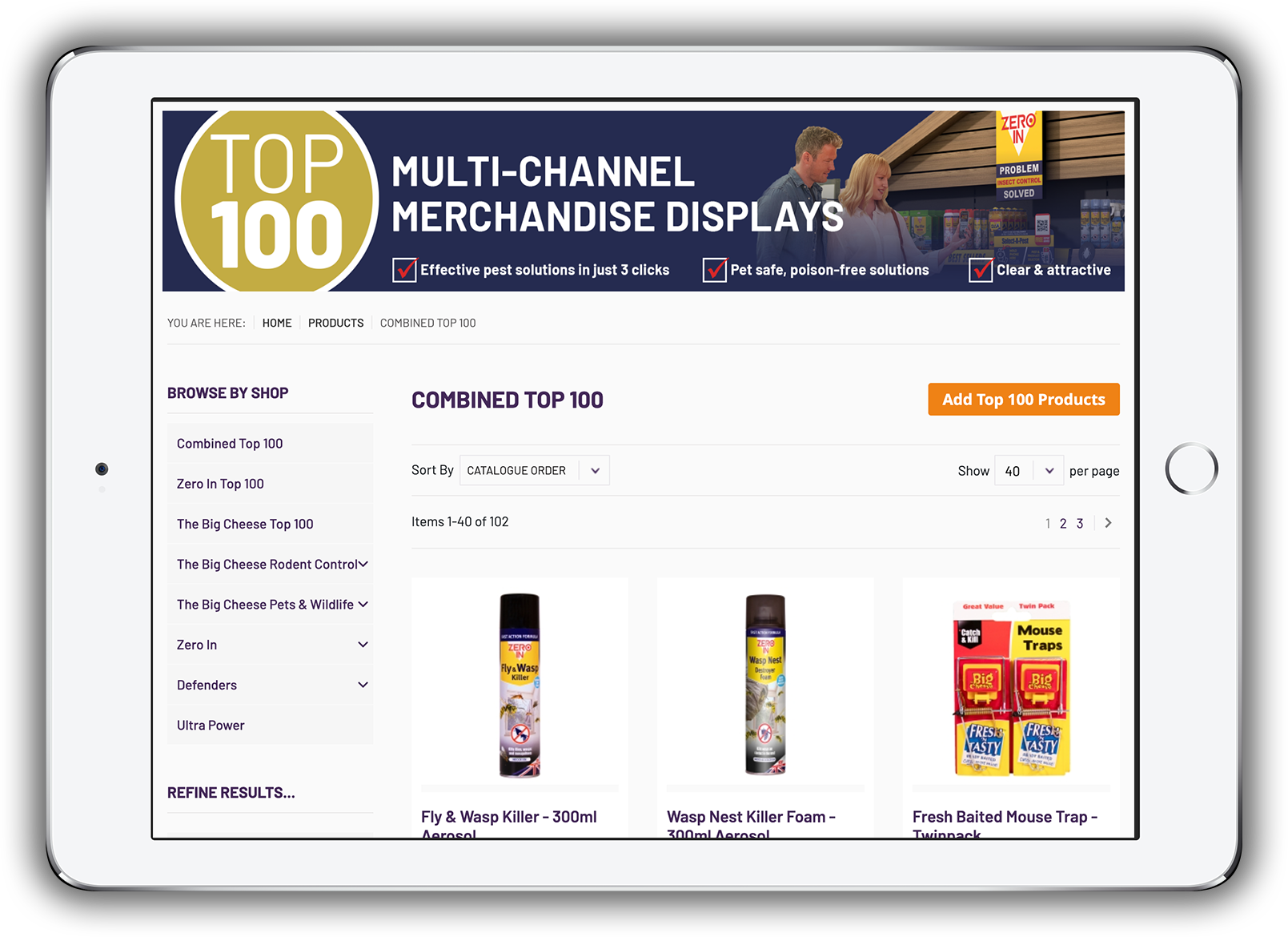 The Challenges
Page Builder
The marketing team needed an easy way to update the page content directly to support their trade marketing campaigns. So a page builder was added providing all the tools to create on brand pages quickly and efficiently.
Upgraded Trade-Focused Menu
The consumer menu was replaced with a fully trade focused one giving trade customers instant access to the information they most require within 1 click.
Multi Group Complex Price System
Trade customers have a huge range of product pricing options based on their location, size of order and quantity or combination of product purchased and all of this needed to be updated from their external ERP system
Product Page Icon Labels
Product Icons added to product images to entice trade customers to select best offers, new products and sale items.
Complex Wholesale Checkout
The checkout was redesigned to be optimal for wholesale customers to reduce the complexity involved in selecting the many wholesale specific options
Automatic Product Spreadsheet Attached to Order Confirmation Emails
Something unique to wholesale is that customers require their order in a spreadsheet format for their own uses. The ordered products spreadsheet was automatically generated and attached to the Order confirmation emails.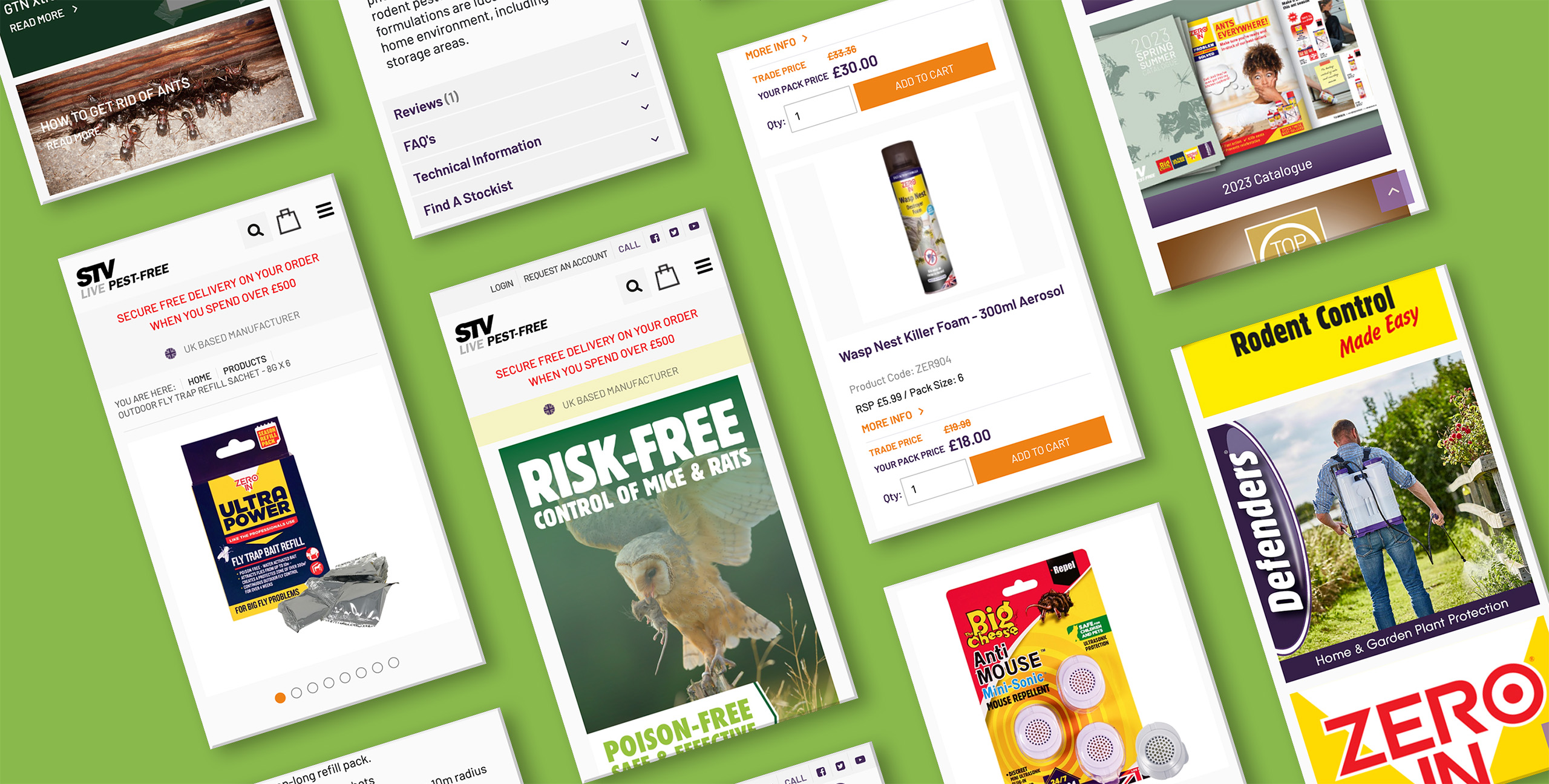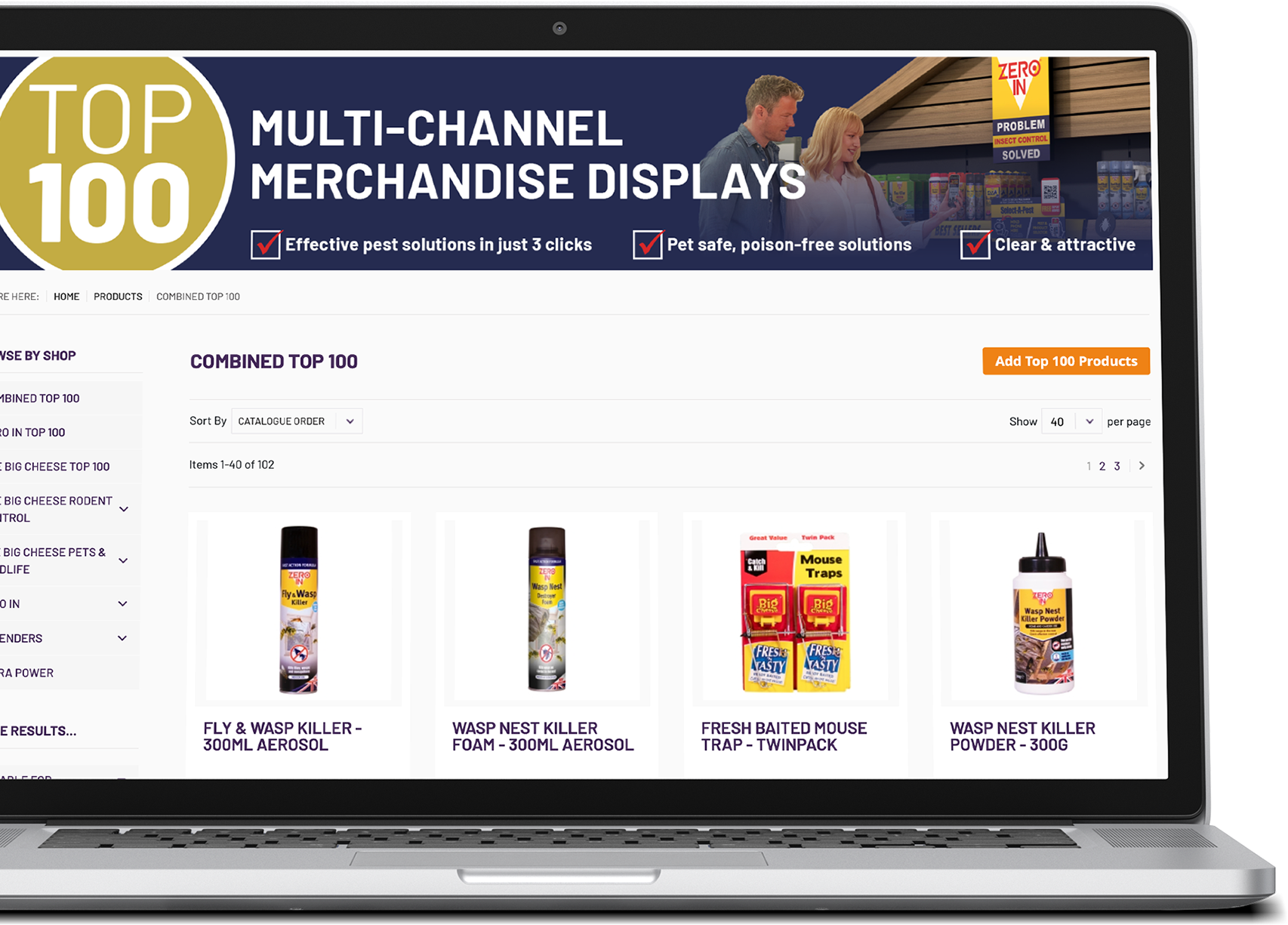 Key Features
Some of the key factors that contributed to the STV growing success
Wholesale Specific Checkout
Complex Pricing and ERP sync
Page Builder to speed up offer creation
Product Icons highlight best offers
Trade-Focused Menu
Product Spreadsheet attached to Order confirmation emails
Let's Speak
Find out how partnering with us can help
accelerate your online growth and success
Clients' Success is Our Passion