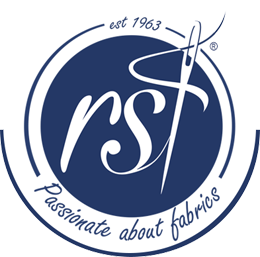 100's of % growth in online fabric sales has been achieved in less than a year through a combination of fixing systematic issues in the 6 inherited websites and then expanding the features to support frictionless B2B and B2C sales. Our client could not be happier with the results.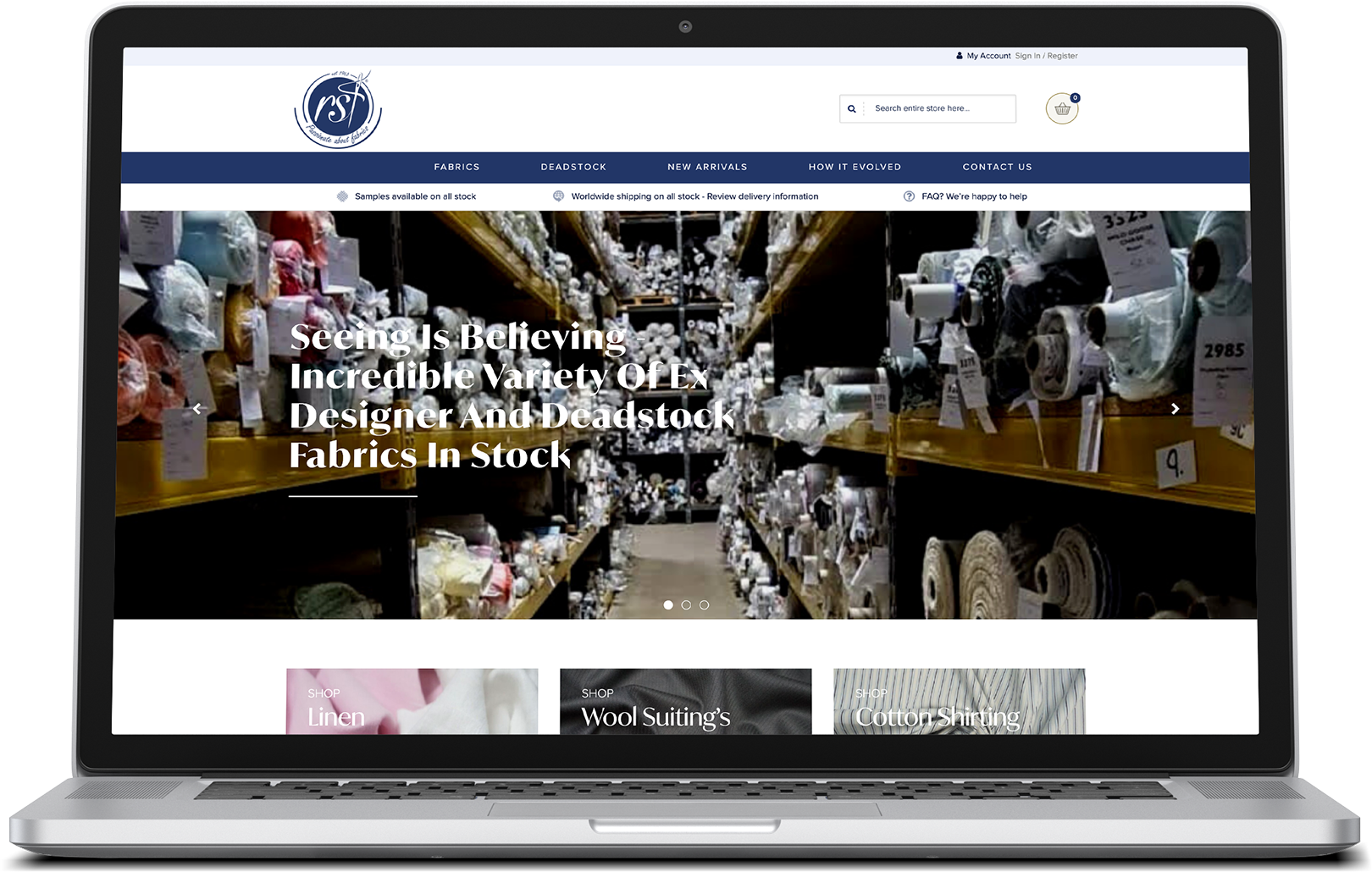 Improving B2B Sales Efficiency, Growing Online Sales
The client was looking to serve more of their B2B customers faster and more efficiently through their ecommerce website rather than over the phone. The overall goal was to make their 6 current B2B and B2C websites reliable, fast and intuitive to use.
The unique advances were made through custom development to offer matching threads for every fabric, improving product pricing calculations to include correct sample pricing, conditional shipping rates for samples, and sample label printing.
The list of additional features also included simplifying the customer registration and login process, implementing gift cards on all 6 of their websites, SEO improvements and Blog implementation.
Finally we added integration with Mailchimp so email marketing and abandon cart can be utilised to generate additional sales.
Here are the 6 Magneto websites we worked on:
B2B: Mcelroy Fabrics, RS Textiles
B2C: Lady McElroy, Sherwoods Fabrics, Sharmas Fabrics, i4Trend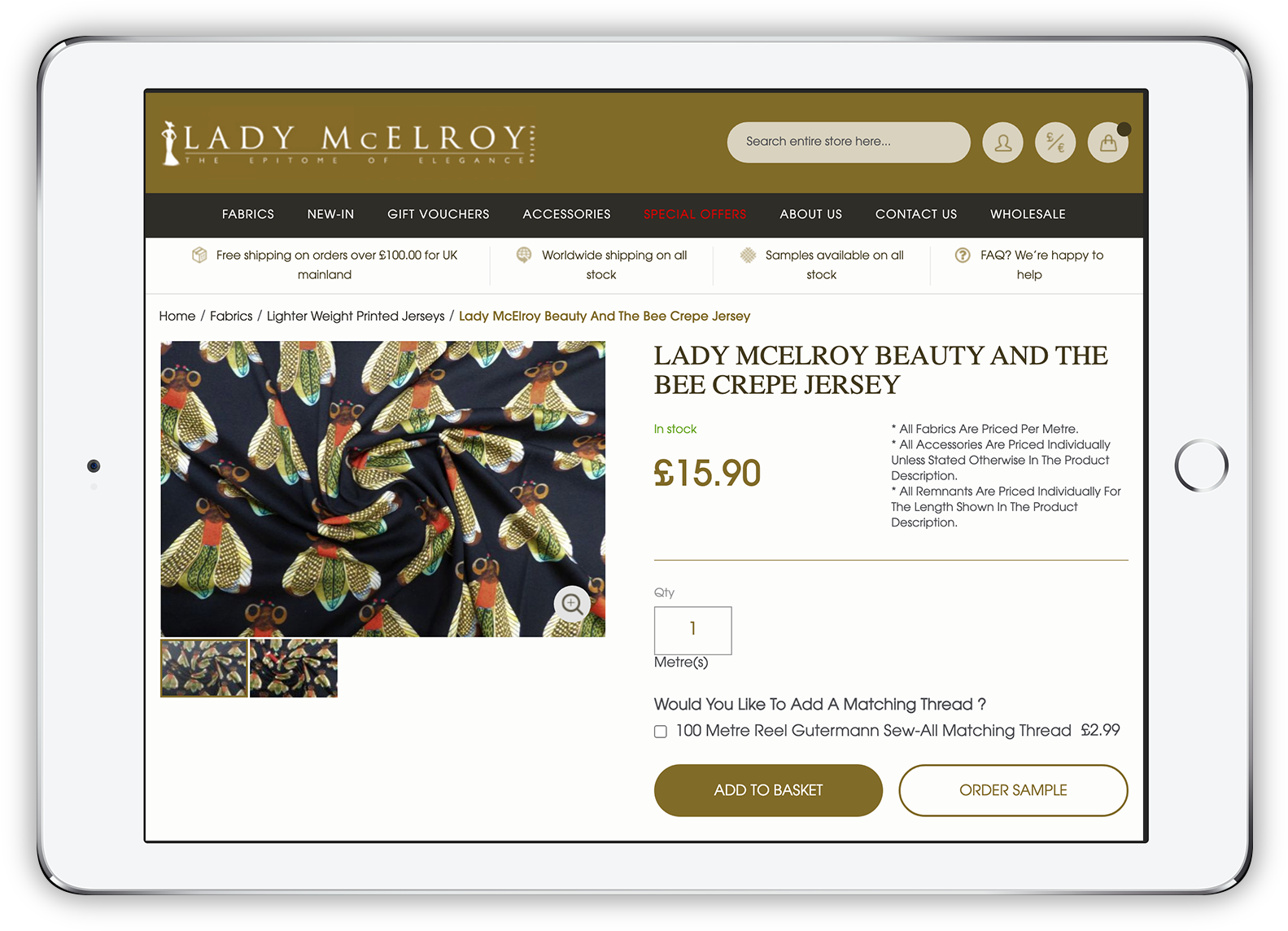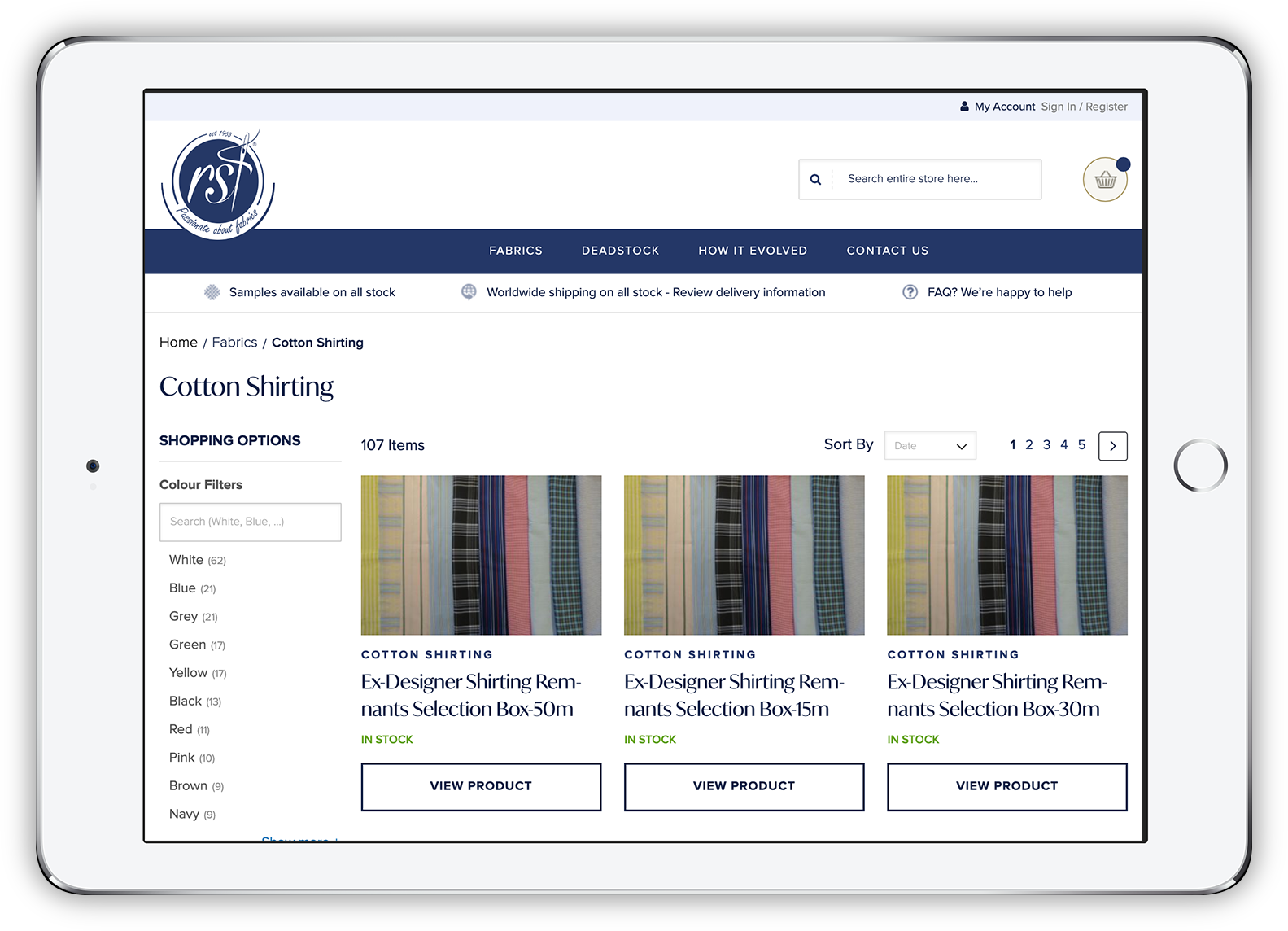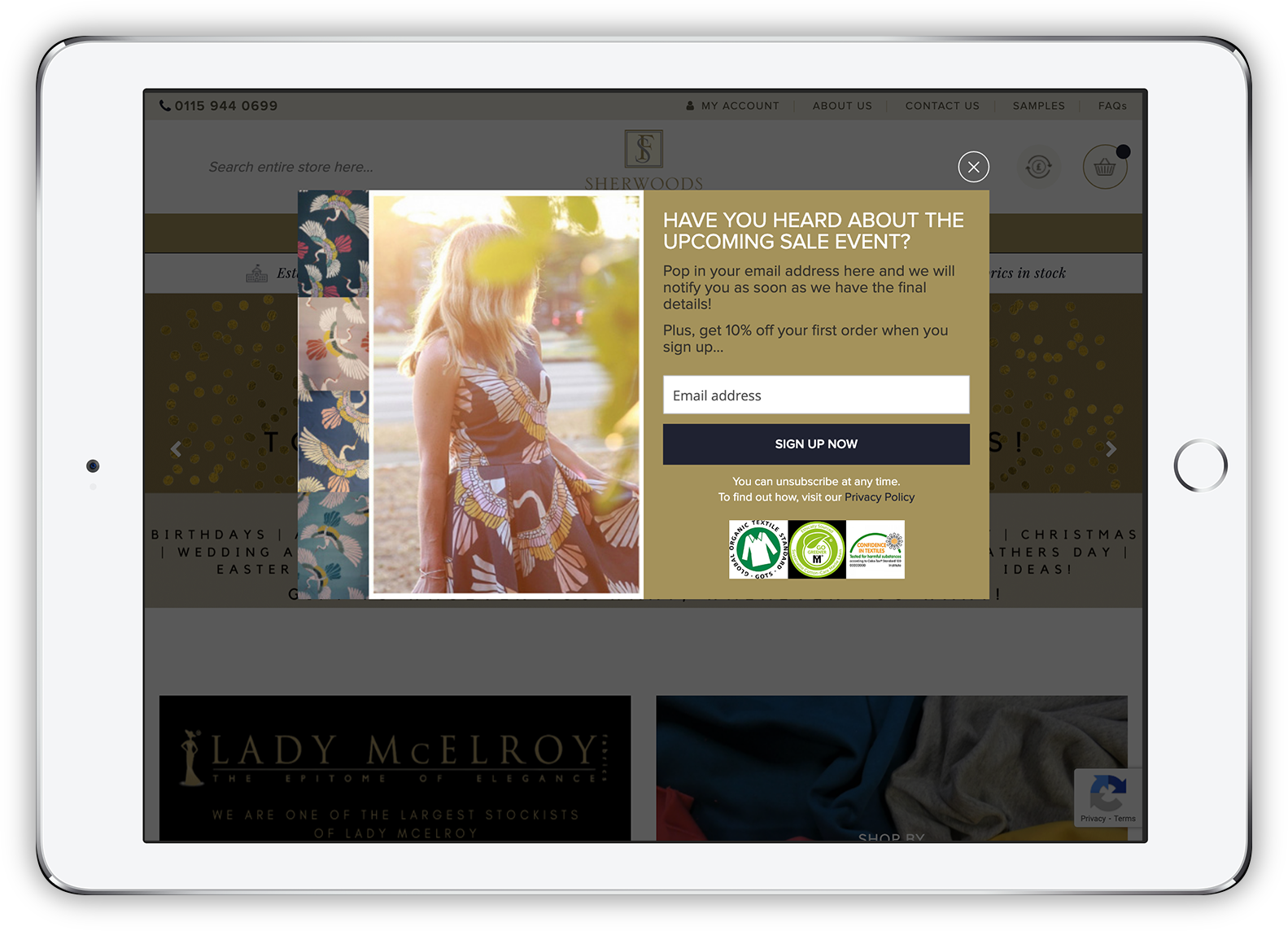 The Challenges
UX Improvements
Customer registration process fixed
Simplified payment process and reliability by switching to Stripe
Fixed Feedback form on order success page
Increased Conversion and Boosted Sales
Simplified the buying process by removing extra steps on the B2B ordering process.
Fixed many usability issues resulting in increased sales on the B2C website.
Lead Capture and List Growth
There was no email popup lead capture. This was added with an integration to Mailchimp including welcome emails.
Full Mailchimp integration with entry and exit lead capture popup was completed on 6 websites resulting in GDPR compliant email list growth through 2021
Abandon Cart Emails
Implemented and configured their abandoned cart email sequence resulting in additional sales, resulting in £500 of additional orders on the first day.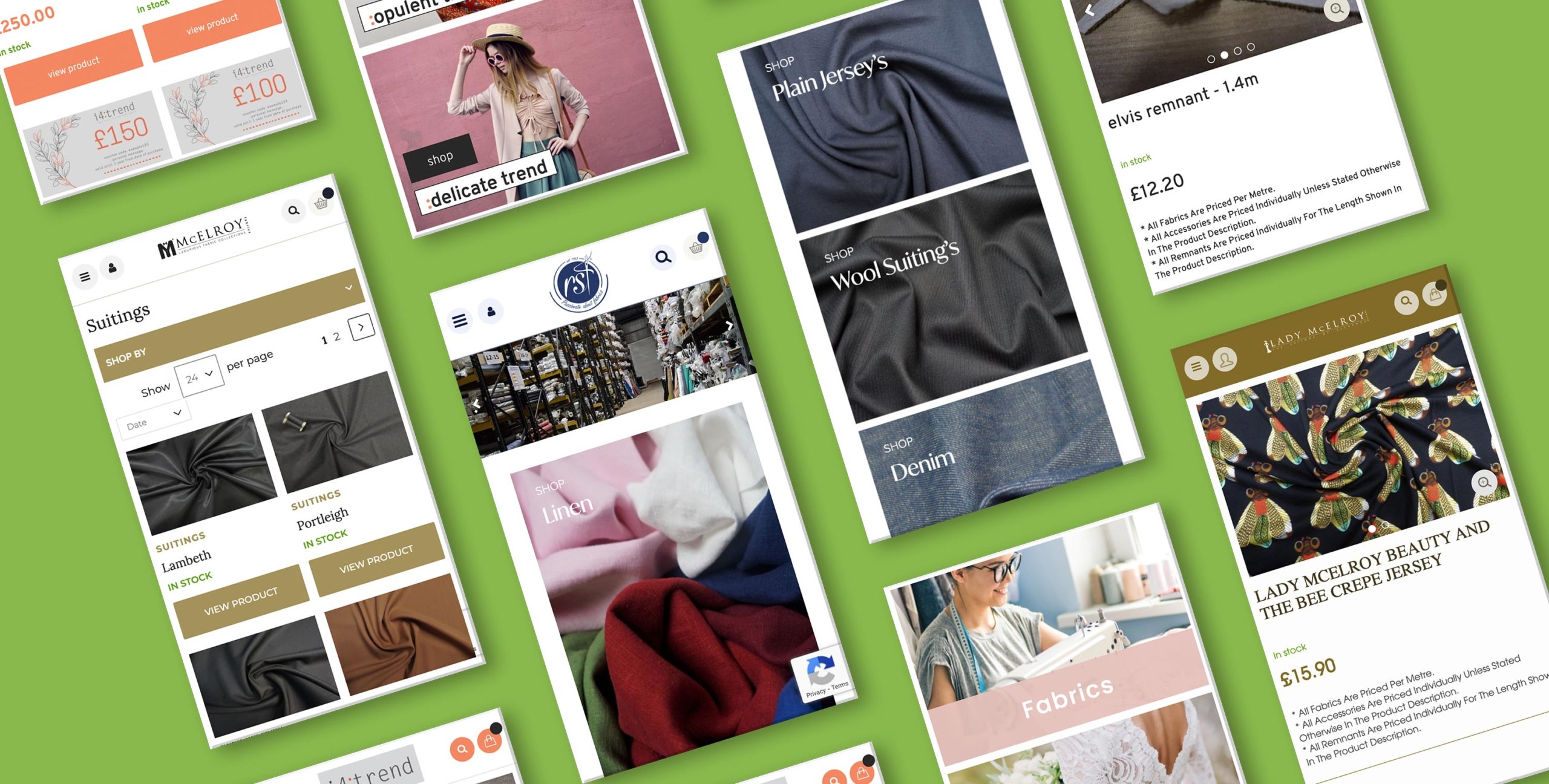 The Results
The client's customers are using the revamped websites to place more orders as a result of the overall enhanced buying experience. This is demonstrated by the growth of sales which are more than 260% higher than the previous year on all 6 shops. This is a direct result of 2buy1click development work enhancing usability, speed and reliability of all 6 related Magento websites.
260%+
growth in B2C and B2B Sales in 1 year
23%
email list growth in 6 months
6%
abandoned cart recovered rate in 1 month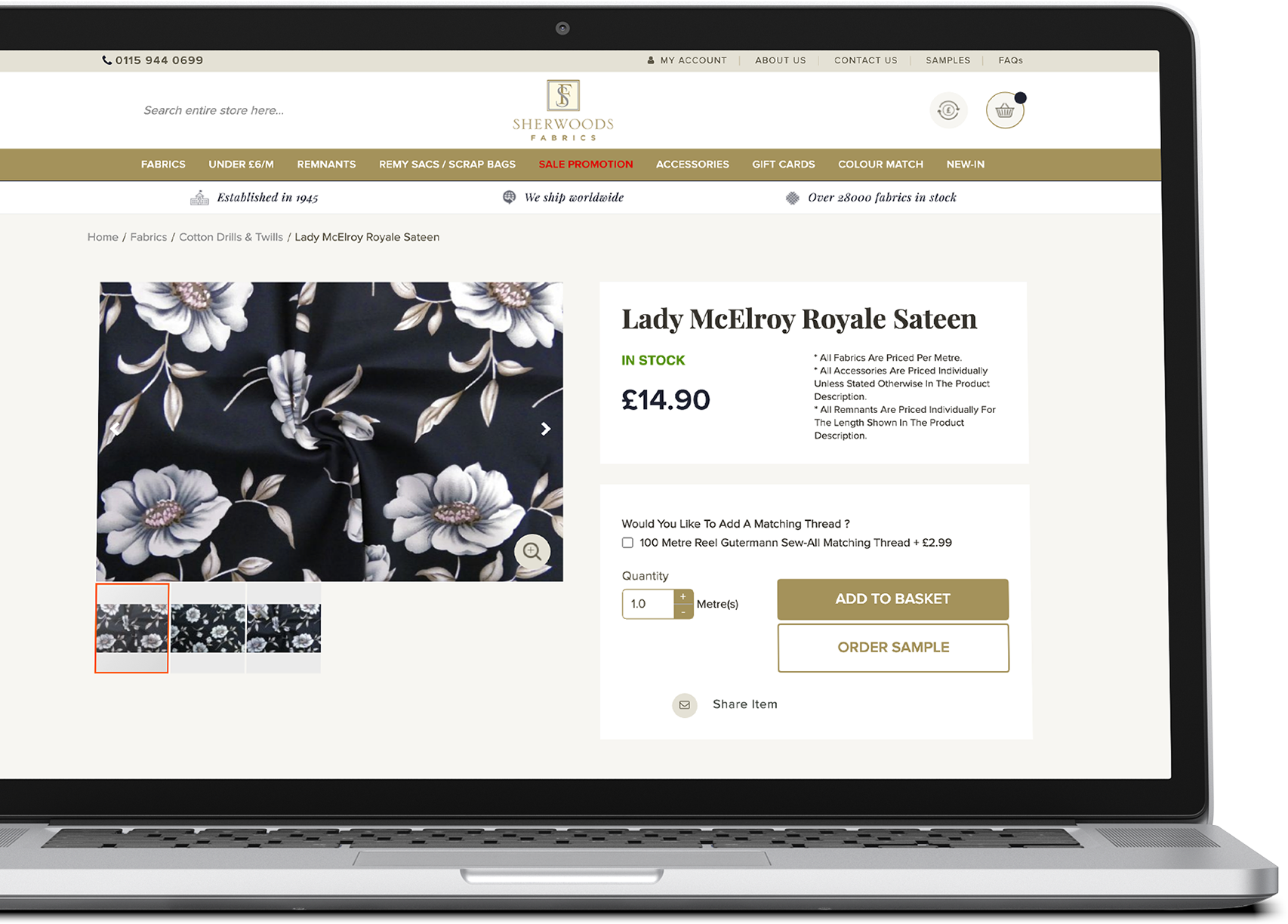 Key Features
Some of the key factors that contributed to the RS Textils' growing success
UX Improvements
Increased Conversions
Boosted Sales
Stripe Payments
Lead Capture Popup
Abandoned Cart
Let's Speak
Find out how partnering with us can help
accelerate your online growth and success
Clients' Success is Our Passion