The Philip Kingsley was looking for a new Magento agency to take over the maintenance and help improve their existing Magento 2 website, while at the same time share their vision to excel and provide exceptional customer experience.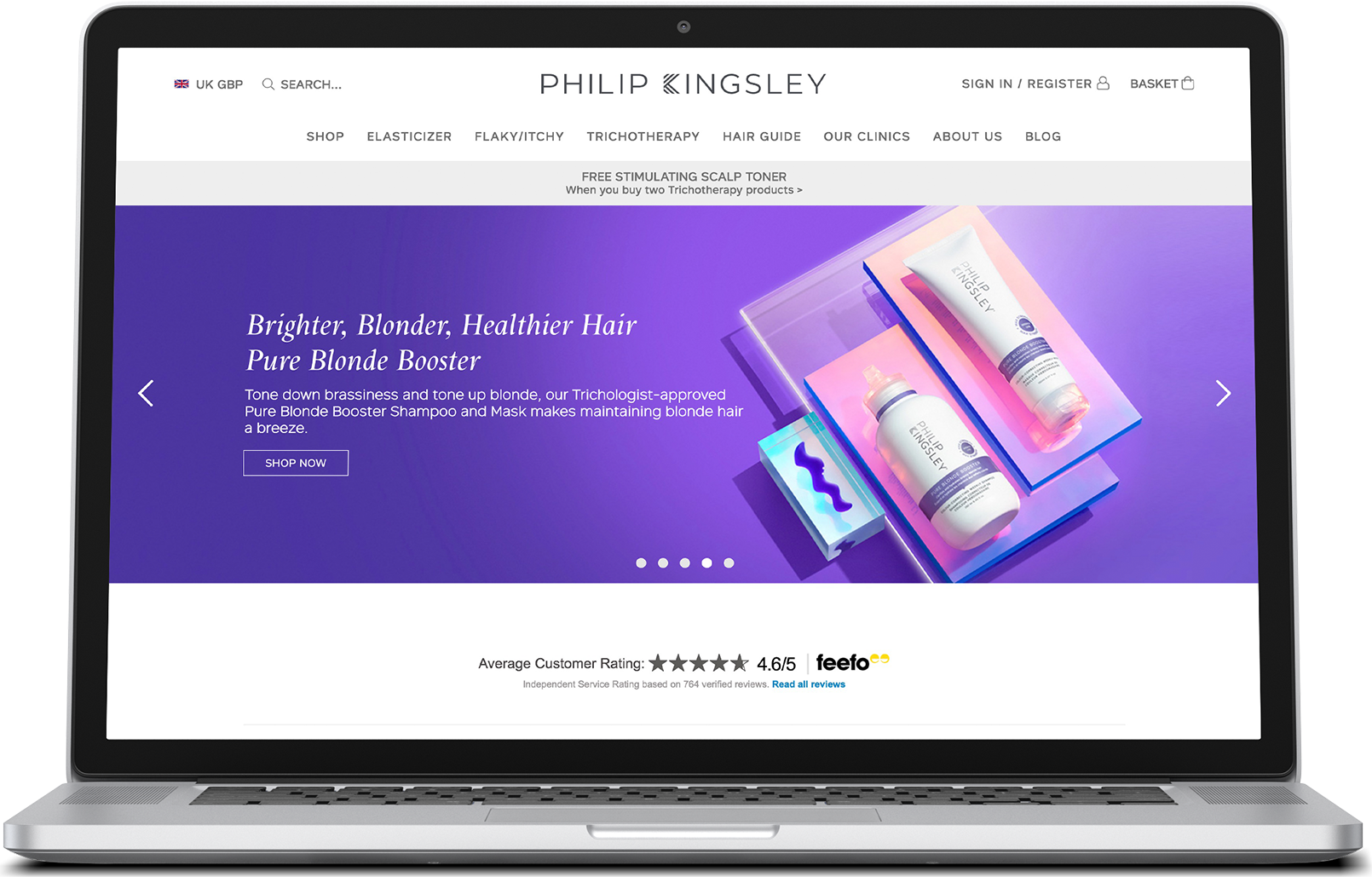 Increasing Customer Satisfaction, Revenue Growth and Operational Efficiency
2buy1click took over the development of existing Philip Kingsley Magento 2 commerce website and helped fix a number of issues it was facing.
With the help of our Development Team which was fast to react, offer solutions, fix bugs related to 3rd party vendor services and modules in parallel to work being done on Brand refresh, website uplift with a focus on improving UX – Philip Kingsley website is now stable, reliable, stunning platform offering an exceptional customer journey.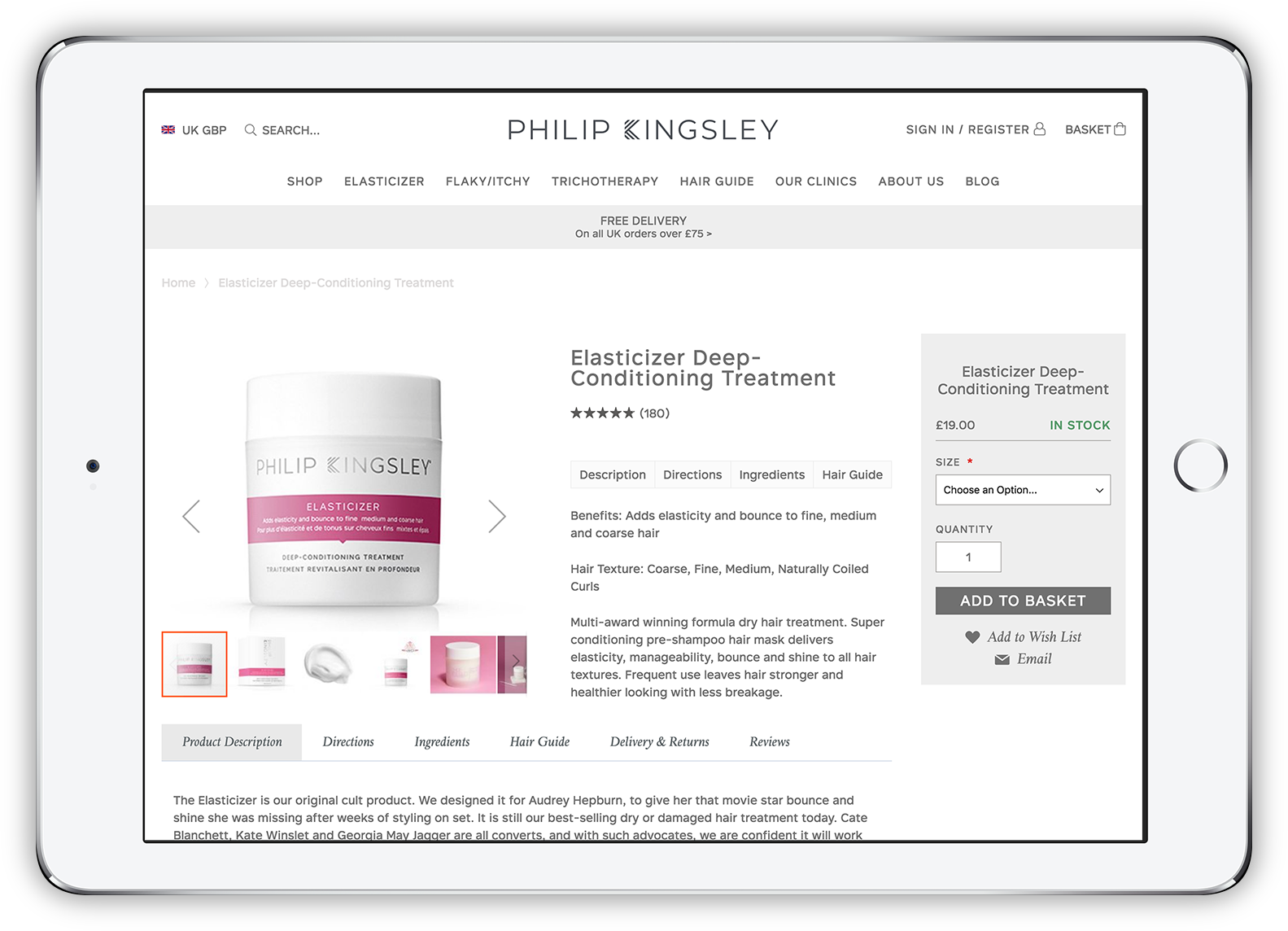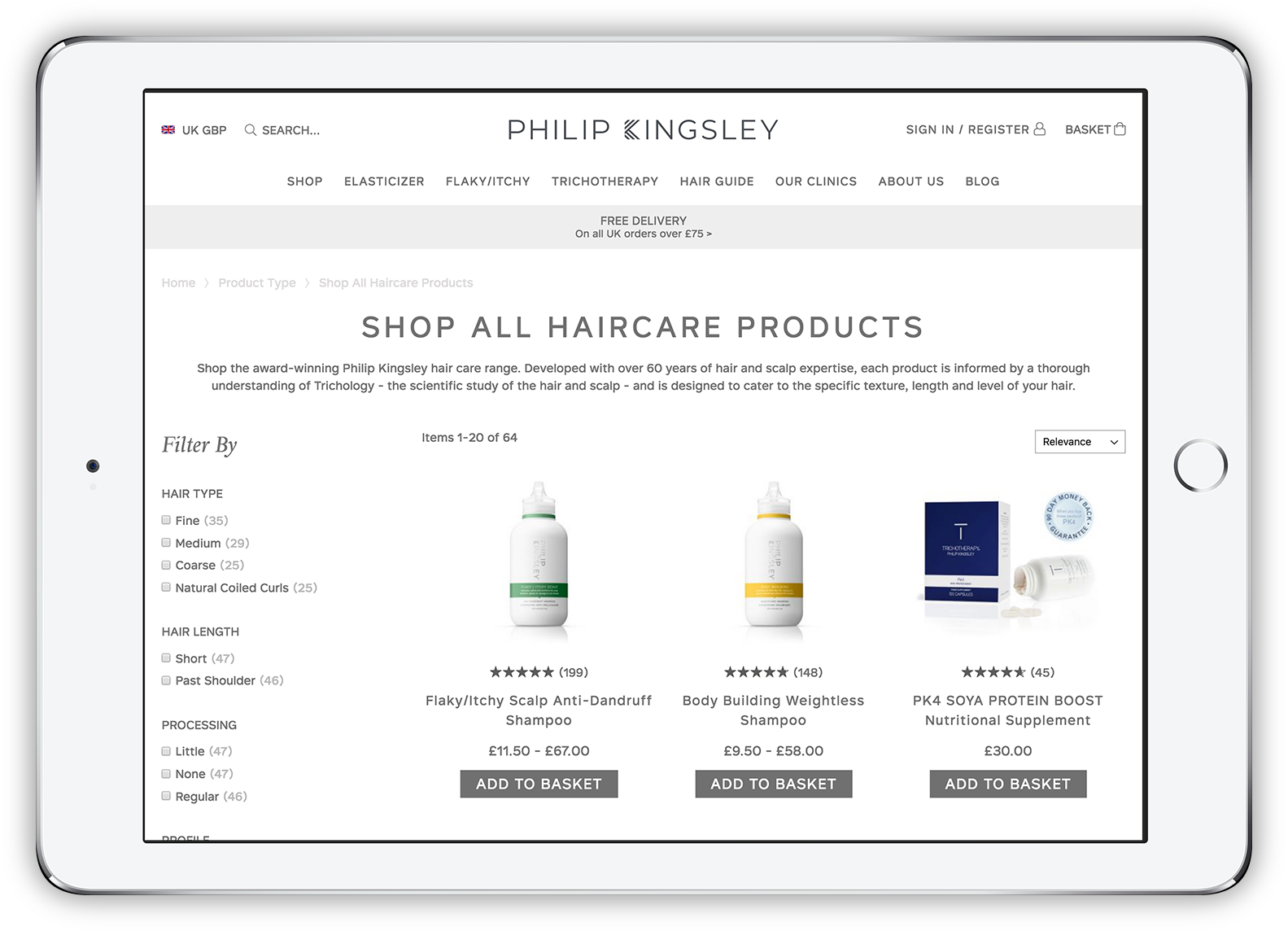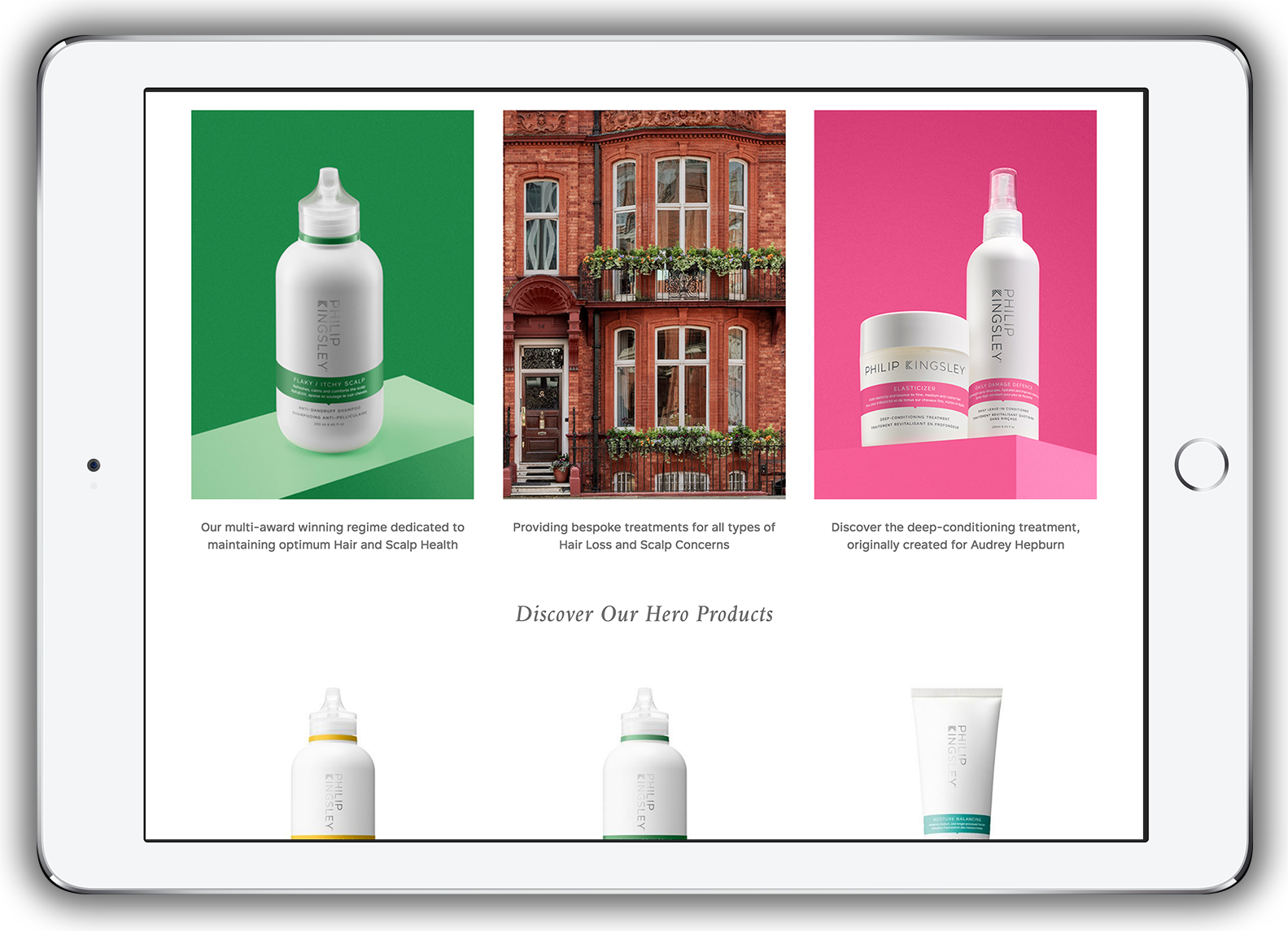 The Challenges
Customer Satisfaction and Design Improvements
Following up with the Brand refresh, the Philip Kingsley website has gone through massive visual transformation improving visual appearance and ease of use for both the client and visitors with the new interactive slider, page builder and blog implementation.
The product pages have also been re-configured and updated for both desktop and mobile devices improving the UX and making them more informative. Entire website section for Hair guide was re-designed and tailored to meet the new visual standards and requirements.
Operational Stability and Revenue Growth
We have replaced existing payment platform with Stripe for a more secure payment solution and implemented one step checkout payment, which significantly improved client's sales and reduced number of failed transactions. The team further helped streamline operations with the implementation of Salesfire and Ship station integration.
Stability and Performance
The Team fully resolved a number of issues with promotions, customer referral program and stock control system stabilizing the website and increasing the revenue and conversion.
General Maintenance and regular Security Patches and updates are applied to keep the websites stable with day to day activities being carried out on improvements and site enhancements.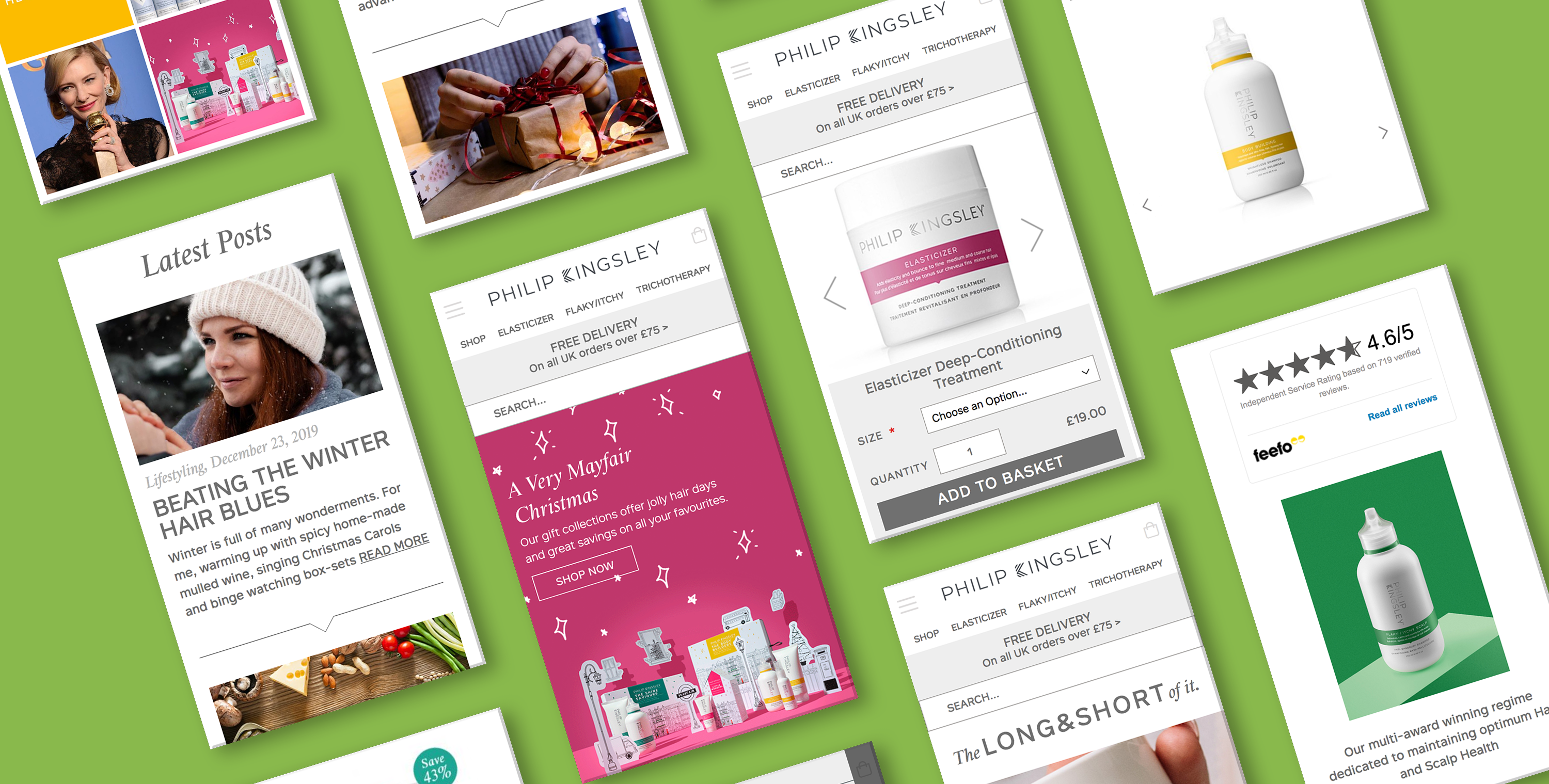 The Results
Philip Kingsley success facts
33%
increased the audience growth by 33% compared to previous period
57%
boosted sales over 57% over 3 months period
£1,000
saved customer £1,000's / month in merchant and services fees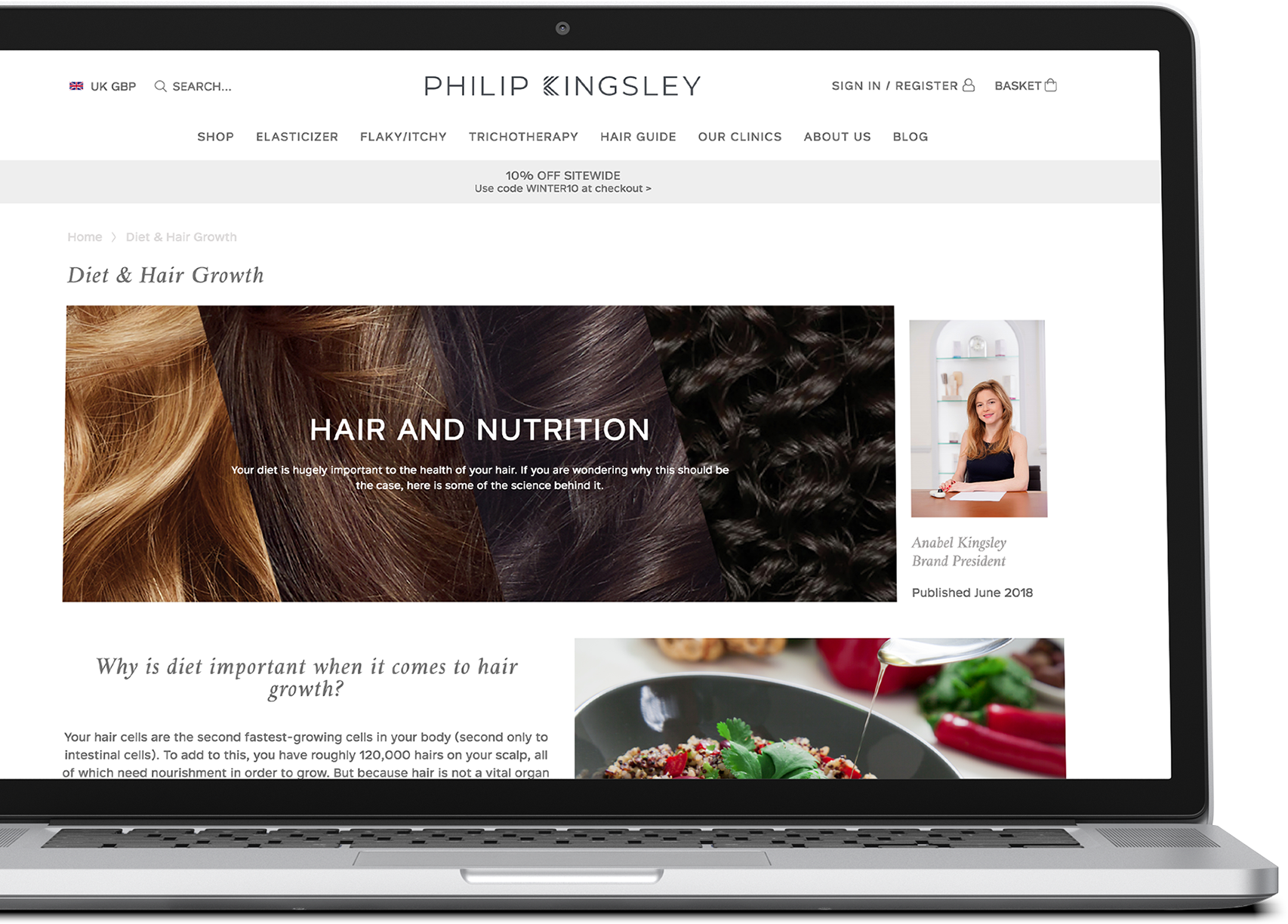 Key Features
Some of the key factors that contributed to the Philip Kingsley's growing success
Design and UX Improvements
Increased Conversion
Operational Efficiency
One Step Checkout
Stripe Implementation
Revenue Growth
Let's Speak
Find out how partnering with us can help
accelerate your online growth and success
Clients' Success is Our Passion