Marlec new website needed to be modern looking, simple to use for website visitors and deal with complete UK, EU and rest of world VAT. The goal for their new site refresh was to further develop the eCommerce part of the site with more integrated solution in form of WooCommerce now available.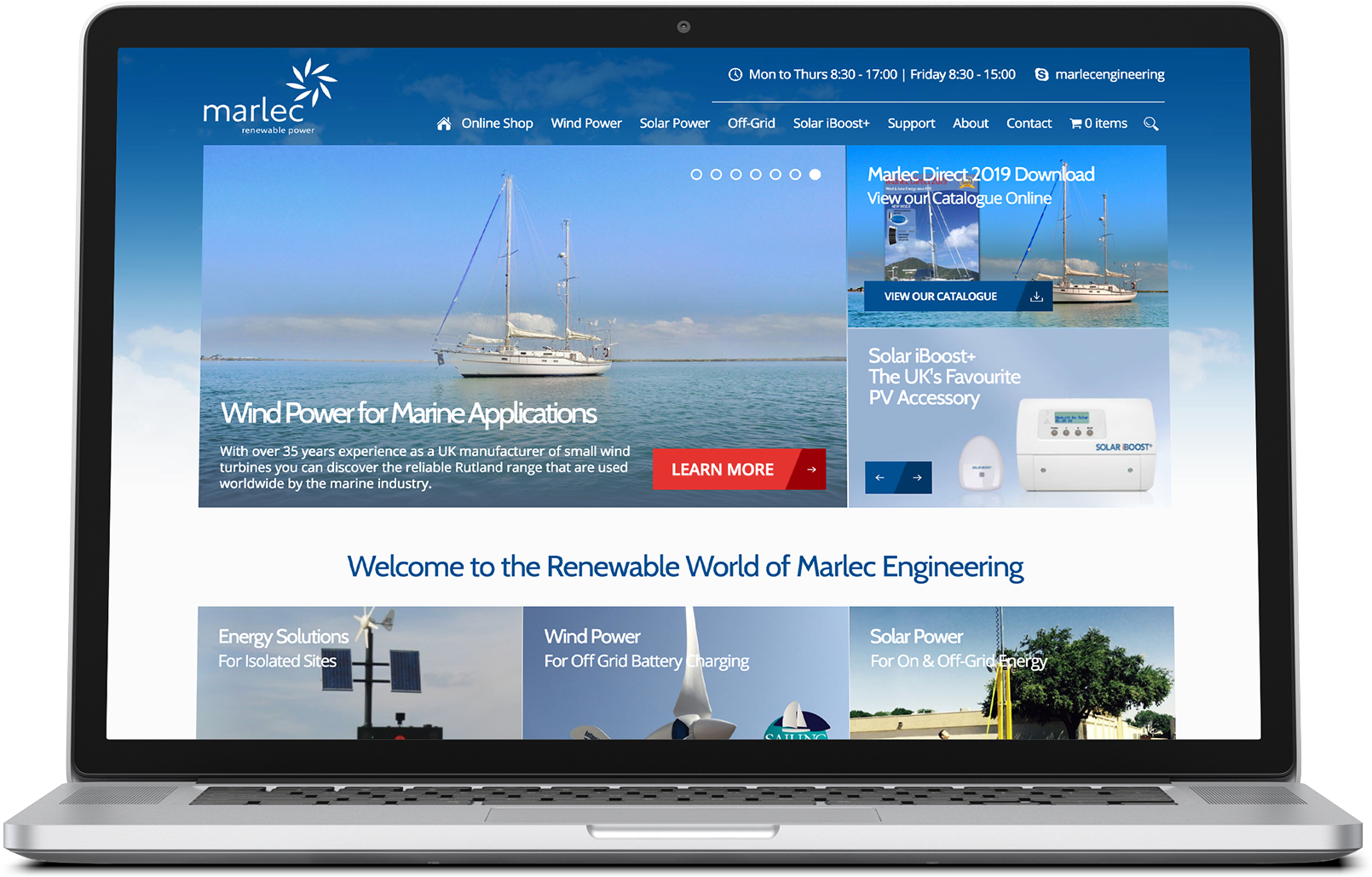 Why Choose 2buy1click
Marlec is a manufacturer of the world renowned Rutland Windcharger range of wind turbines and Solar iBoost PV immersion controller. They needed a new solution to support and further develop the eCommerce side of their business while at the same time allow EU companies to buy products without VAT. This was done by implementing the EU VAT rules for companies on the checkout.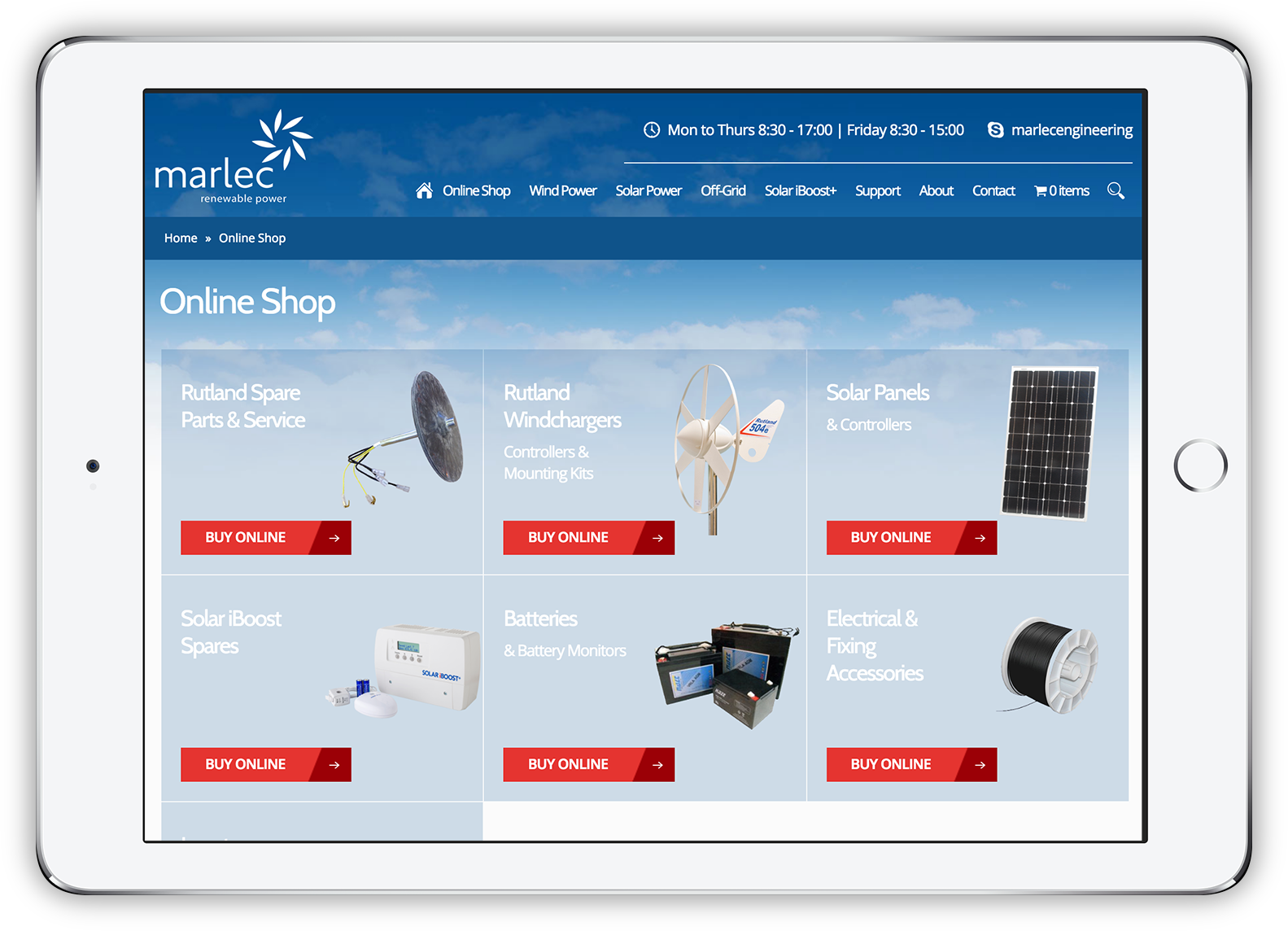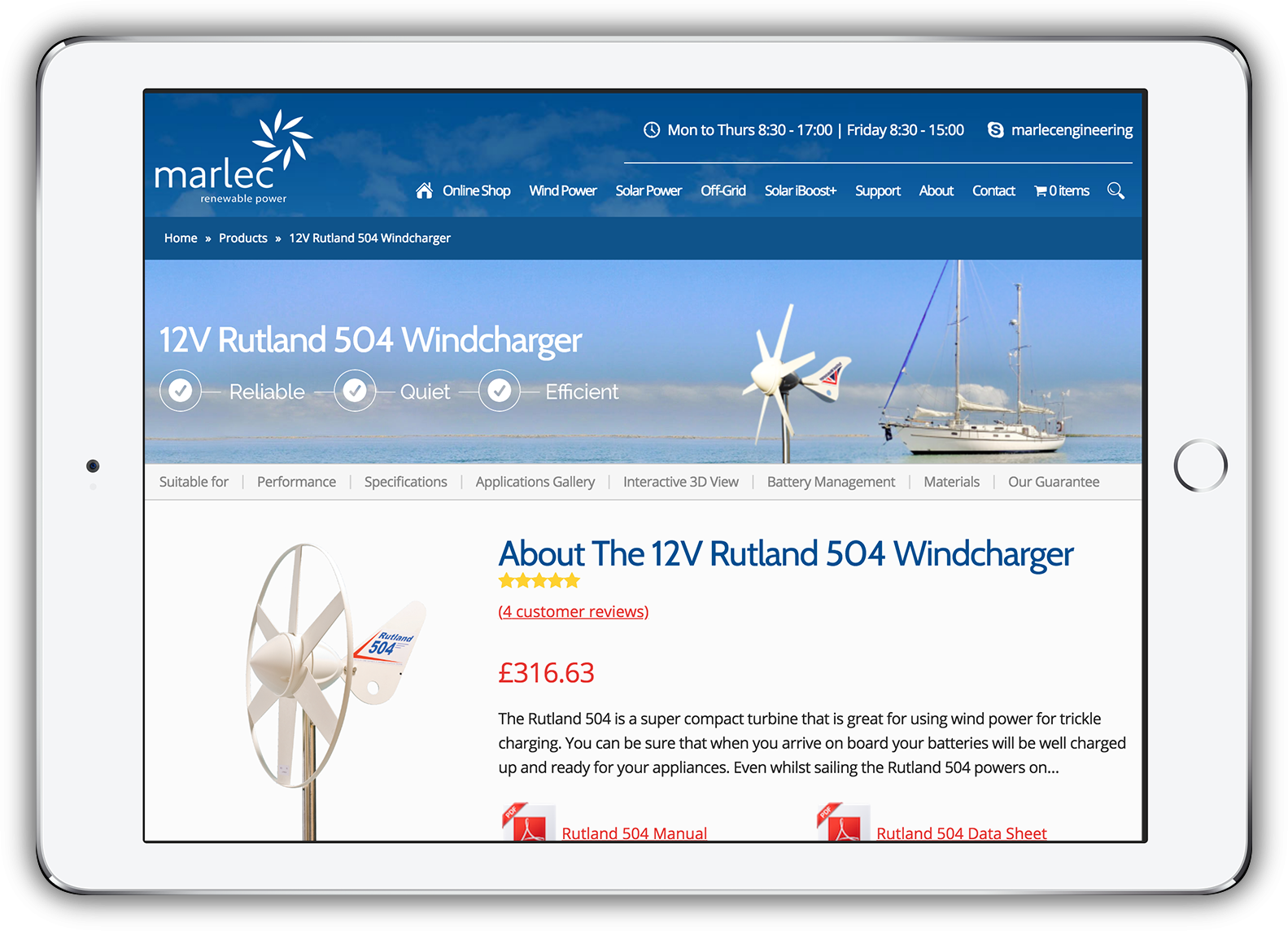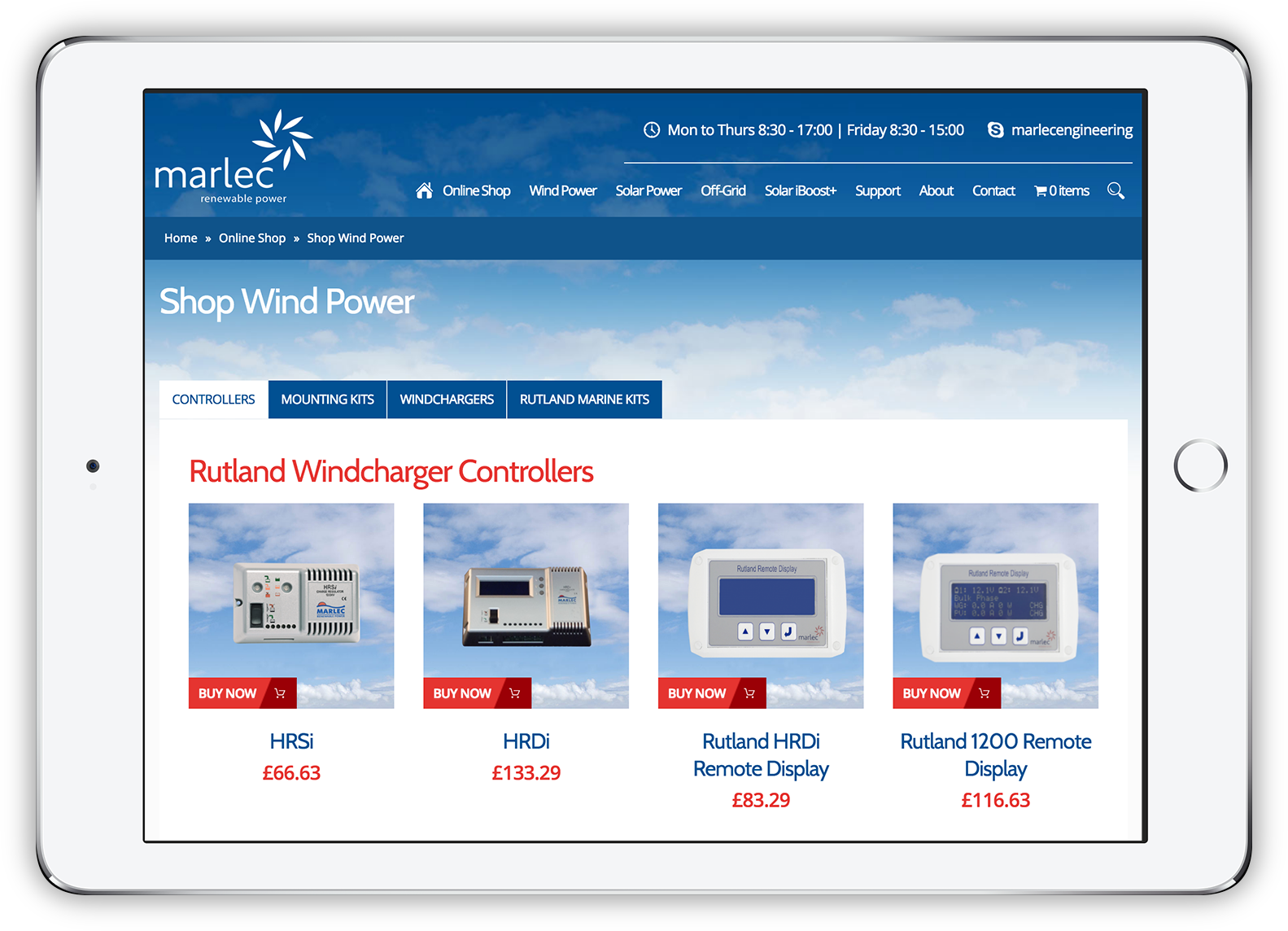 The Challenges
New Modern Responsive Design
Over 50% of visitors are now using tablets and mobiles the new design had to be both stunning and as easy as possible to use to increase sales from Mobile users.
EU VAT pricing for B2B and B2C
Sales to business in the EU increase when allow them to buy without paying 20% VAT. This was done by implementing the EU VAT rules for companies on the checkout.
Complex shipping calculator
Marlec were able to offer the lowest cost worldwide shipping on products as small as a bolt to as large as wind turbines. This encourages their international customers to buy online while preventing Marlec losing money on shopping. We implemented and advanced shipping calculator to meet this requirement.
Exit Survey Lead Capture
First time visitors were calling Marlec or leaving them details requirements. By using our website exit survey solution resultied in additional sales and more happy customers.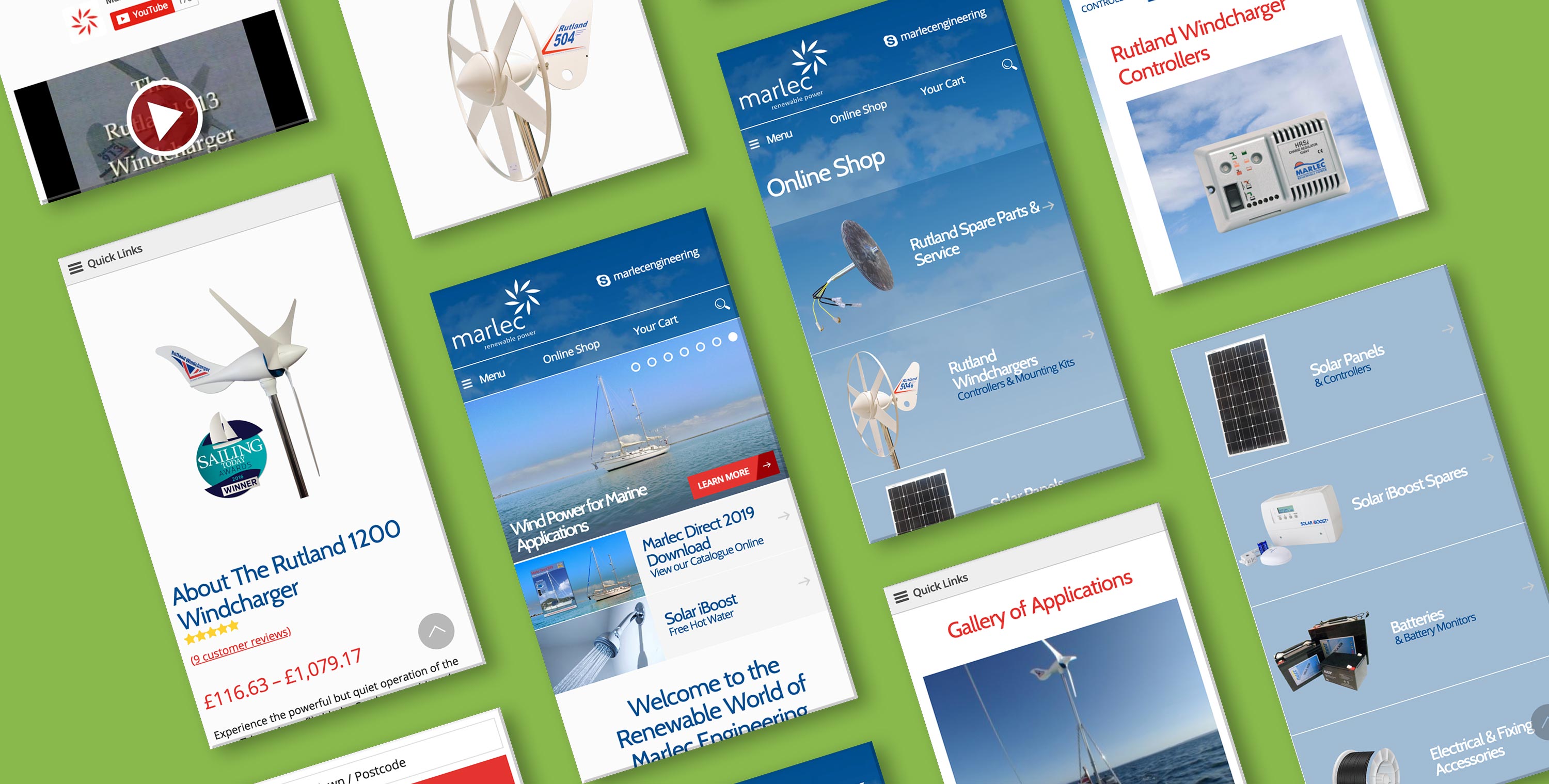 The Results
Marlec success facts
100%
increased conversion with Exit Pop
£1'000+
saved £1'000+ with Shipping Calculator
50%
boosted Sales over 50%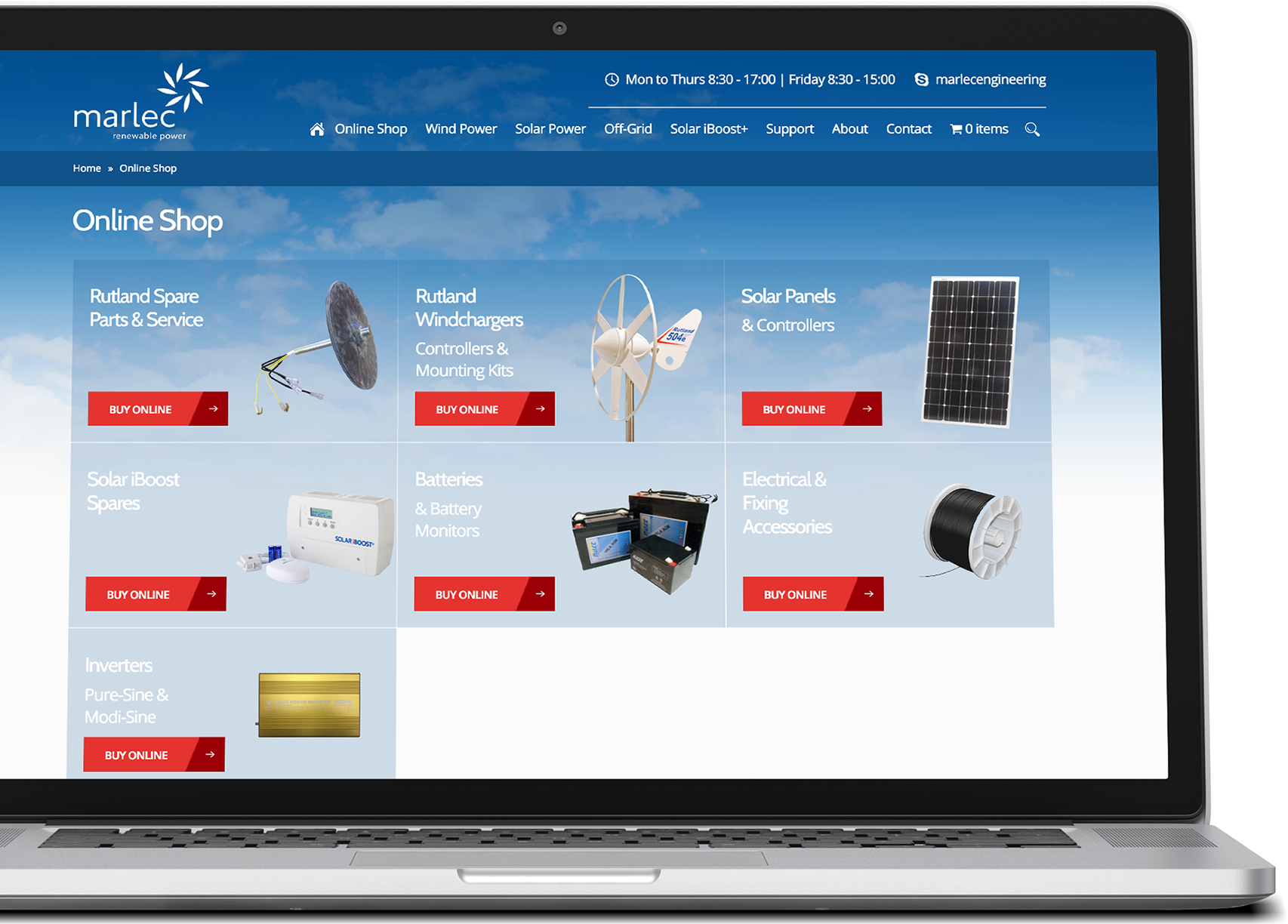 Key Features
Some of the key factors that contributed to Marlec's growing success
Increased Conversion
Boosted Sales

Complex shipping calculator
Reduced Costs

EU VAT pricing for B2B and B2C
Related Projects
These projects have similar characteristics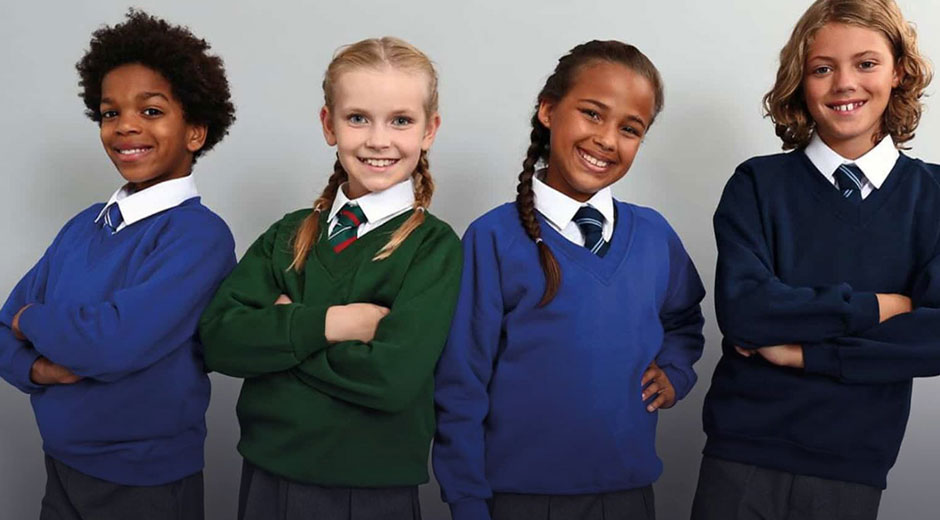 Remarkable School Branded Uniforms Manufacture & Supply
by Total Clothing Shop