 Hope Fashion have tapped into a very unique and under-serviced market in the fashion market. Fast growth and repeat orders are critical to the success of Hope, so lead capture and email marketing drive the follow-on sales and advanced Facebook marketing drive the new customer sales.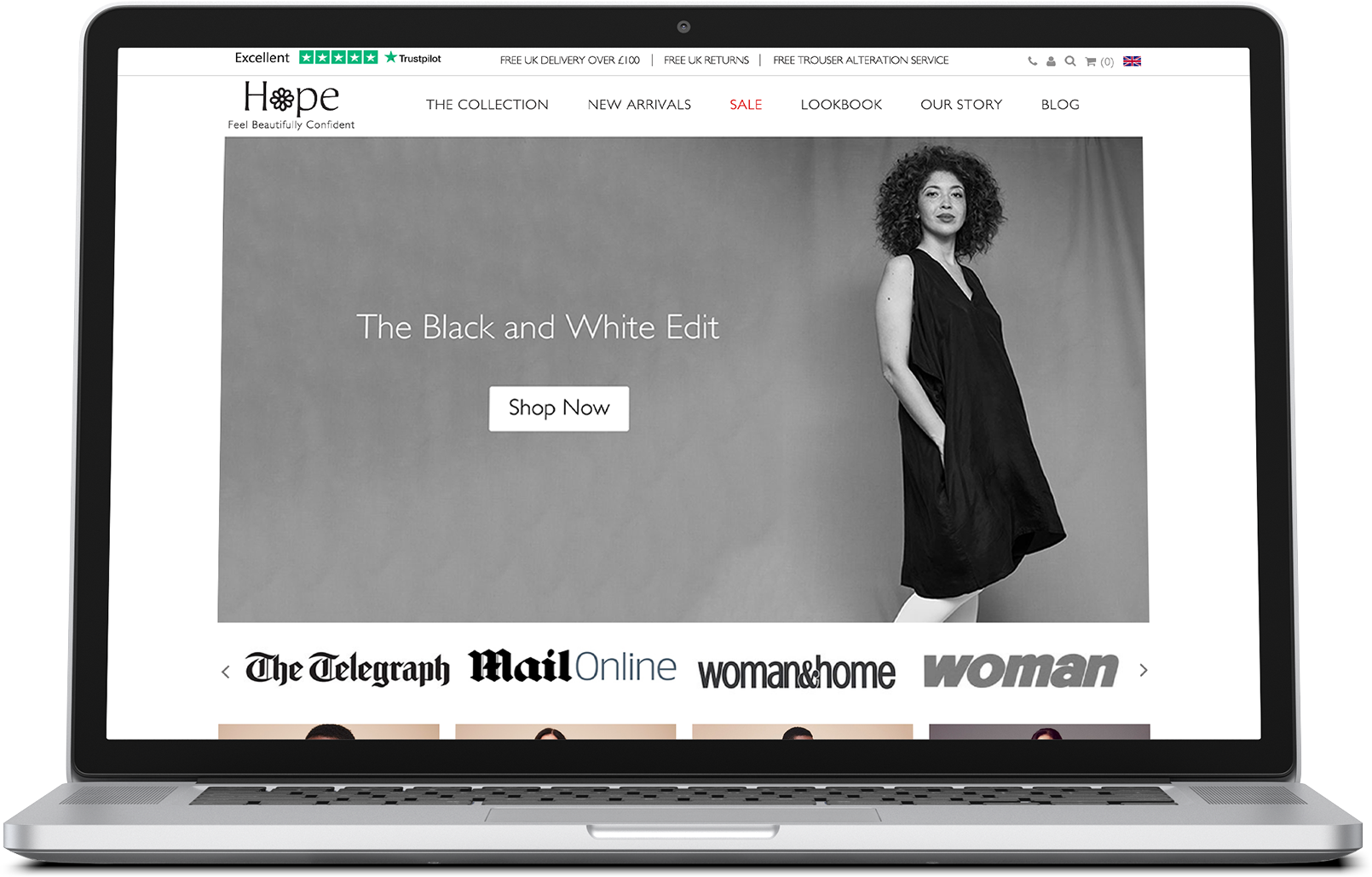 Why Choose 2buy1click
Hope had seen the results we had achieved for another client in the beauty market with a similar demographics. The first step was getting the website stable and reliable than focusing on lead capture and emails marketing. Finally working through the customer journey to remove any friction points that were losing sales.
HopeFashion Magento site forms the heart of the business initially providing B2C sales and later enhances to support B2B wholesale ordering as well.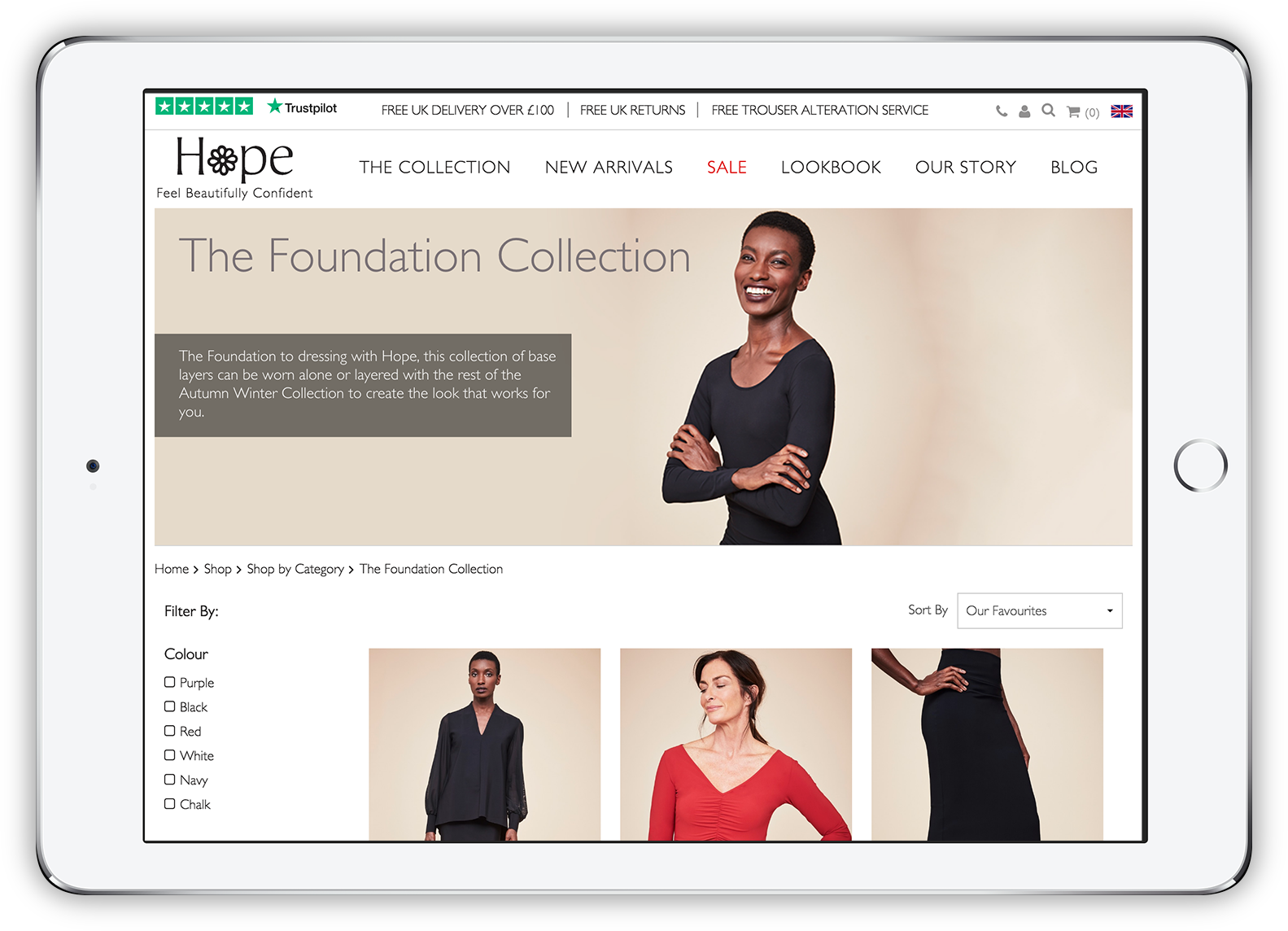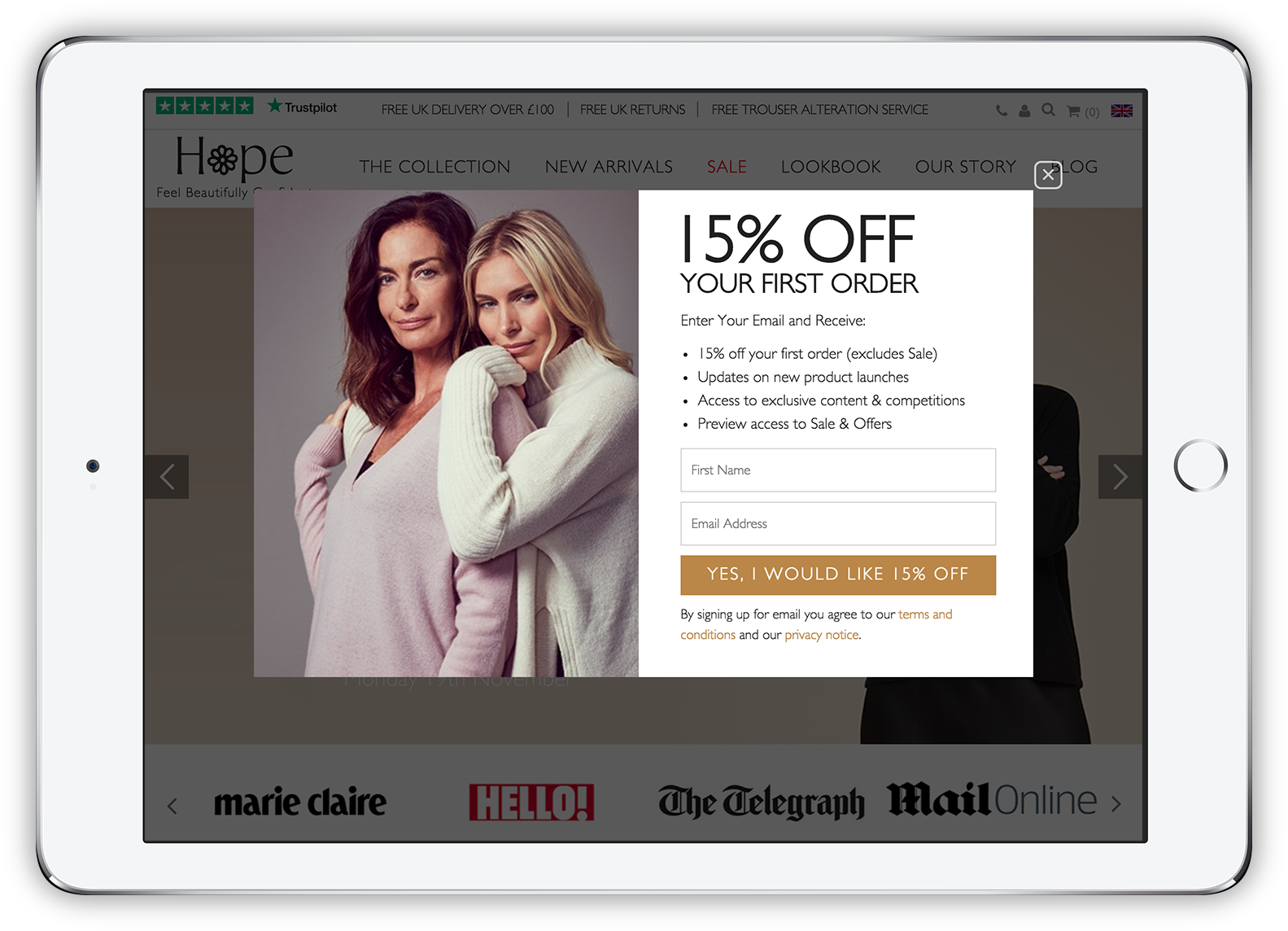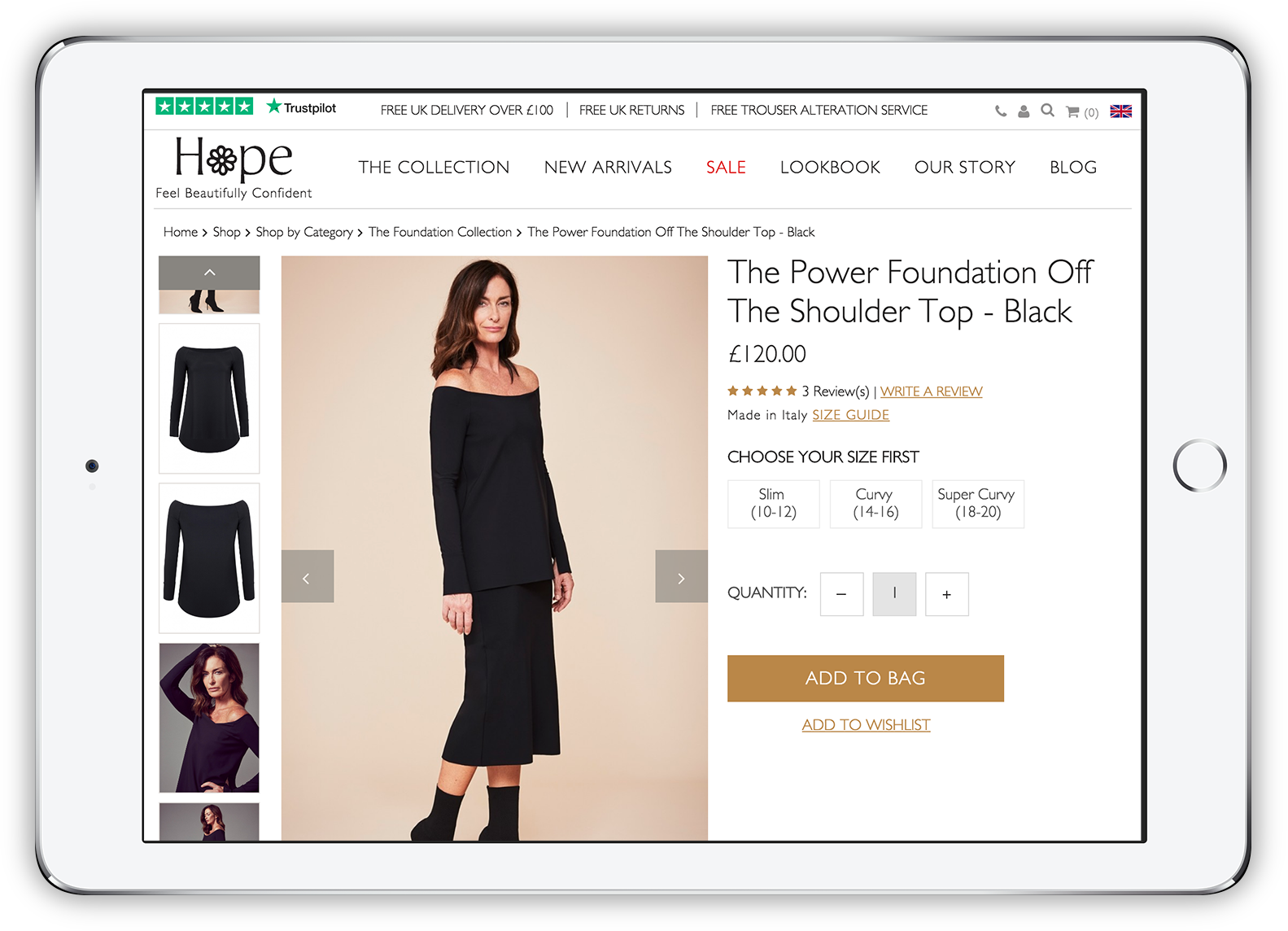 The Challenge
First Visitor Lead Capture
Their email list grew by 280% over the last 3 years accelerating their online sales and reducing their overall marketing costs. They use our first-time visitor Lead Capture popup solution incorporated in the new website design.
New Modern Responsive Design
Over 50% of visitors are now using tablets and mobiles the new design had to be both sunning and as easy as possible to use to increase sales from Mobile users.
Custom Trouser Length
Customers need to order trousers in different lengths however Hope does not want to stock all lengths, so an advanced trouser length selector was added to Magento warning that altered trousers cannot be returned. This extended the range of product sized without adding additional stock.
Stock Levels
The scarcity of a product often triggers a customer to make a purchase sooner. For those who are not so lucky the ability to leave their email to receive a notification when a product is back in stock has increased sales that would have otherwise been lost. The low stock functionality was custom coded for Hopes specific business model.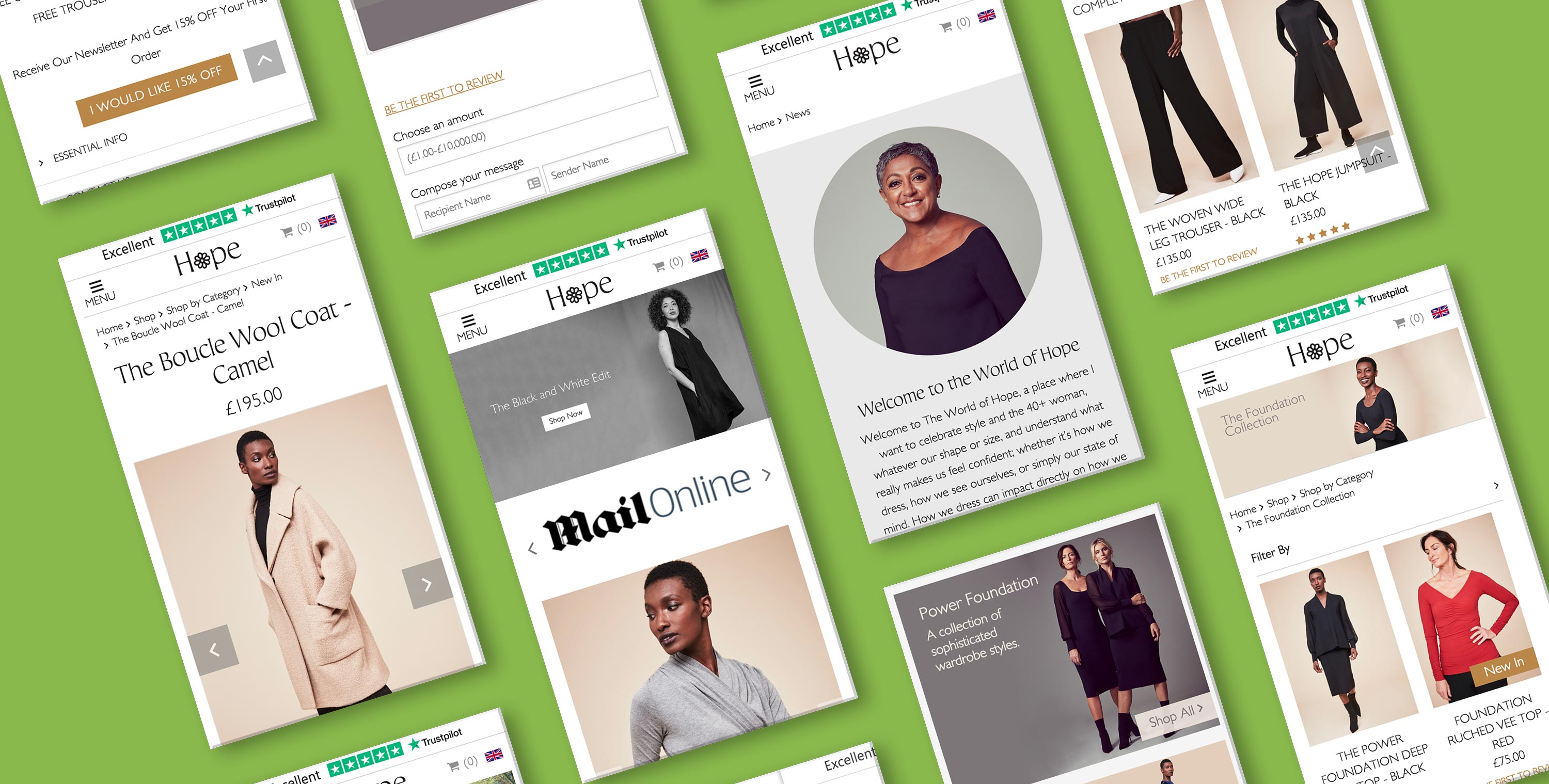 The Results
HopeFashion success facts
280%
increased the list growth by 280% in last 3 years
25%
increased checkout conversion by 25%
£1'000
saved  £1,000's by improving staff efficiency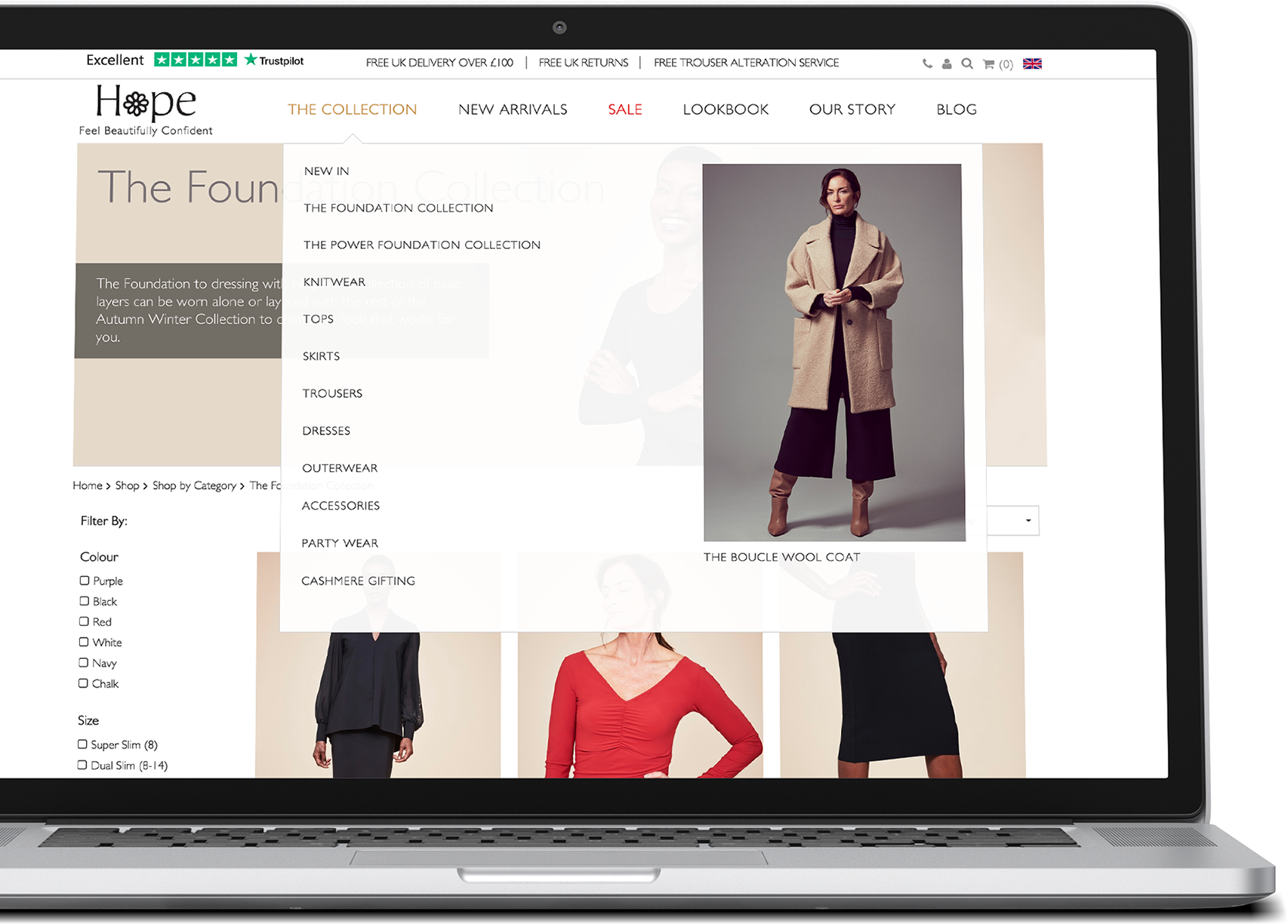 Key Features
Some of the key factors that contributed to Hope Fashion's growing success
Increased List Growth
Increased Conversion
Boosted Sales
Reduced Costs
US, UK Stores
Stock Levels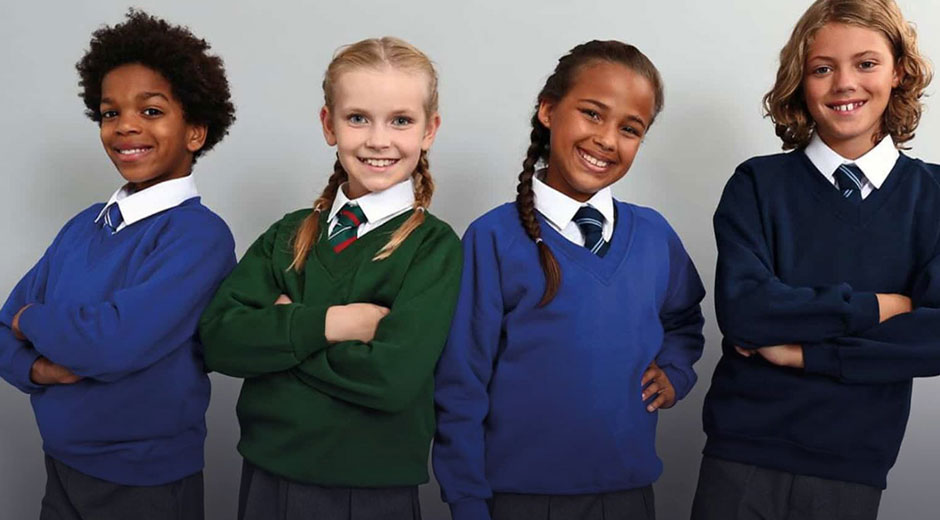 Remarkable School Branded Uniforms Manufacture & Supply
by Total Clothing Shop
Let's Speak
Find out how partnering with us can help
accelerate your online growth and success
Clients' Success is Our Passion