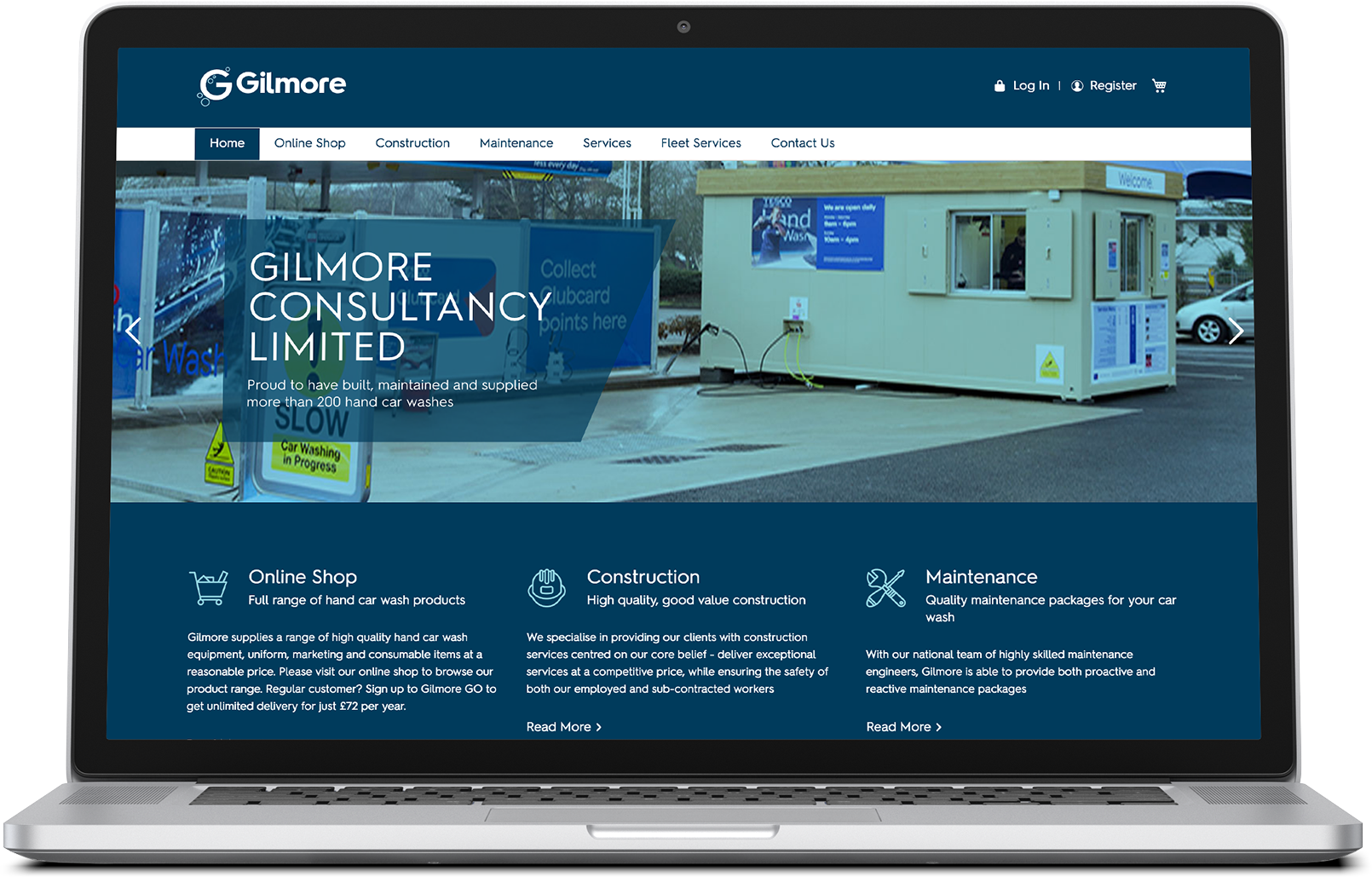 Enhanced Functionality as well as Brand Refresh
Gilmore required both B2B and B2C capabilities. Specifically to them, they wanted all products visible, however, only the B2B customer could order the branded items and gain the extra discount. We achieved this with a very natural intuitive user interface on the product and category pages.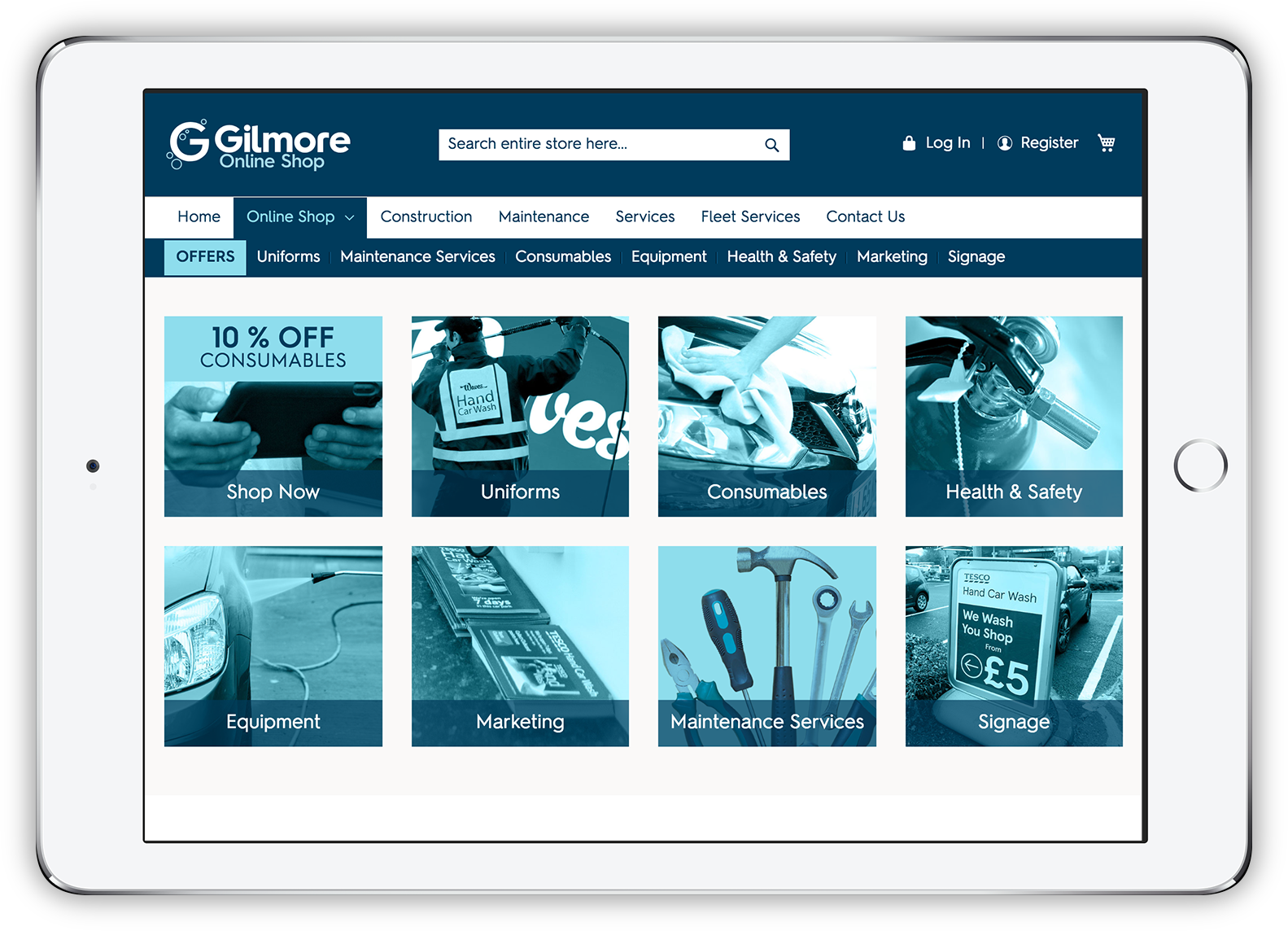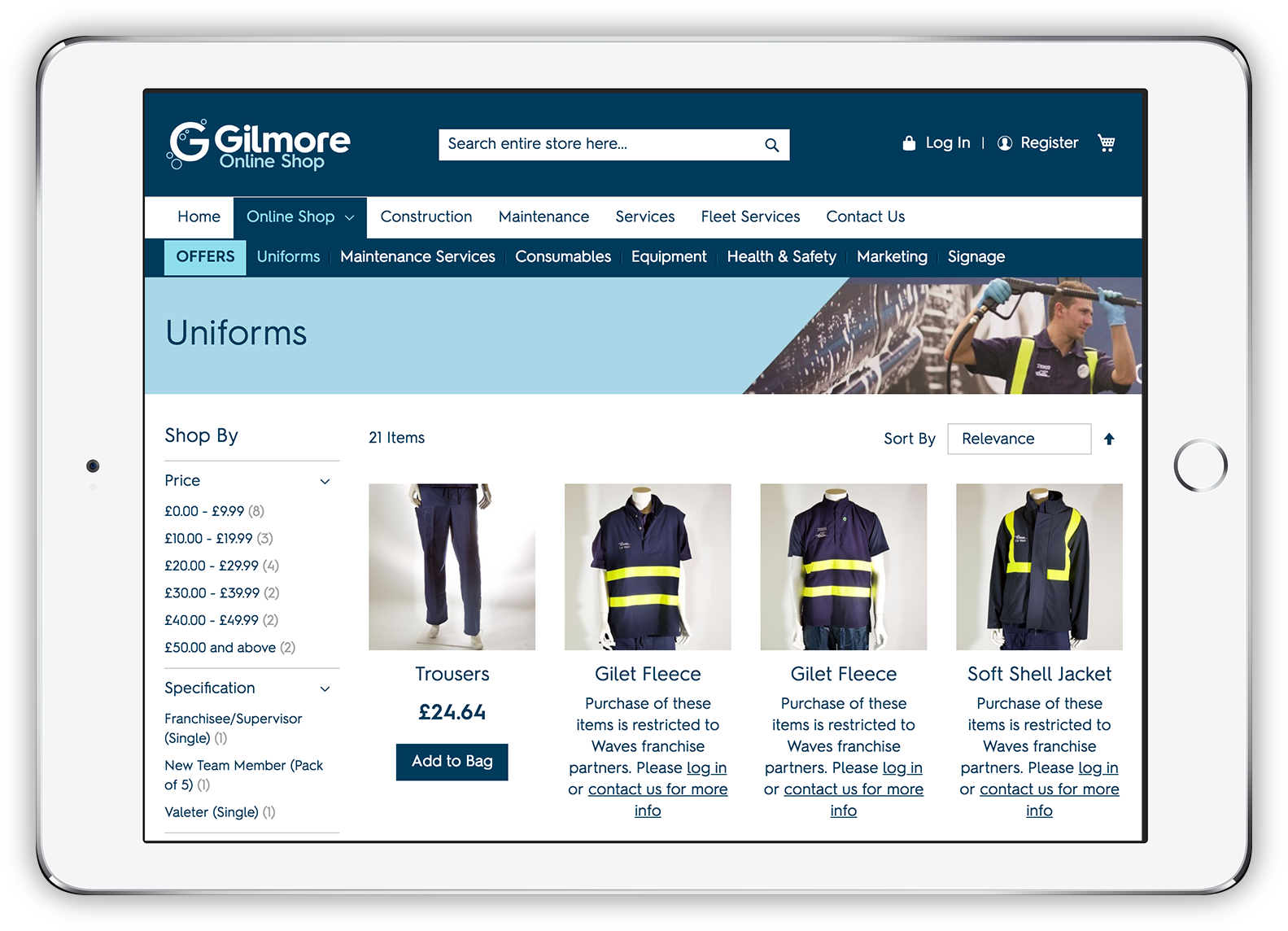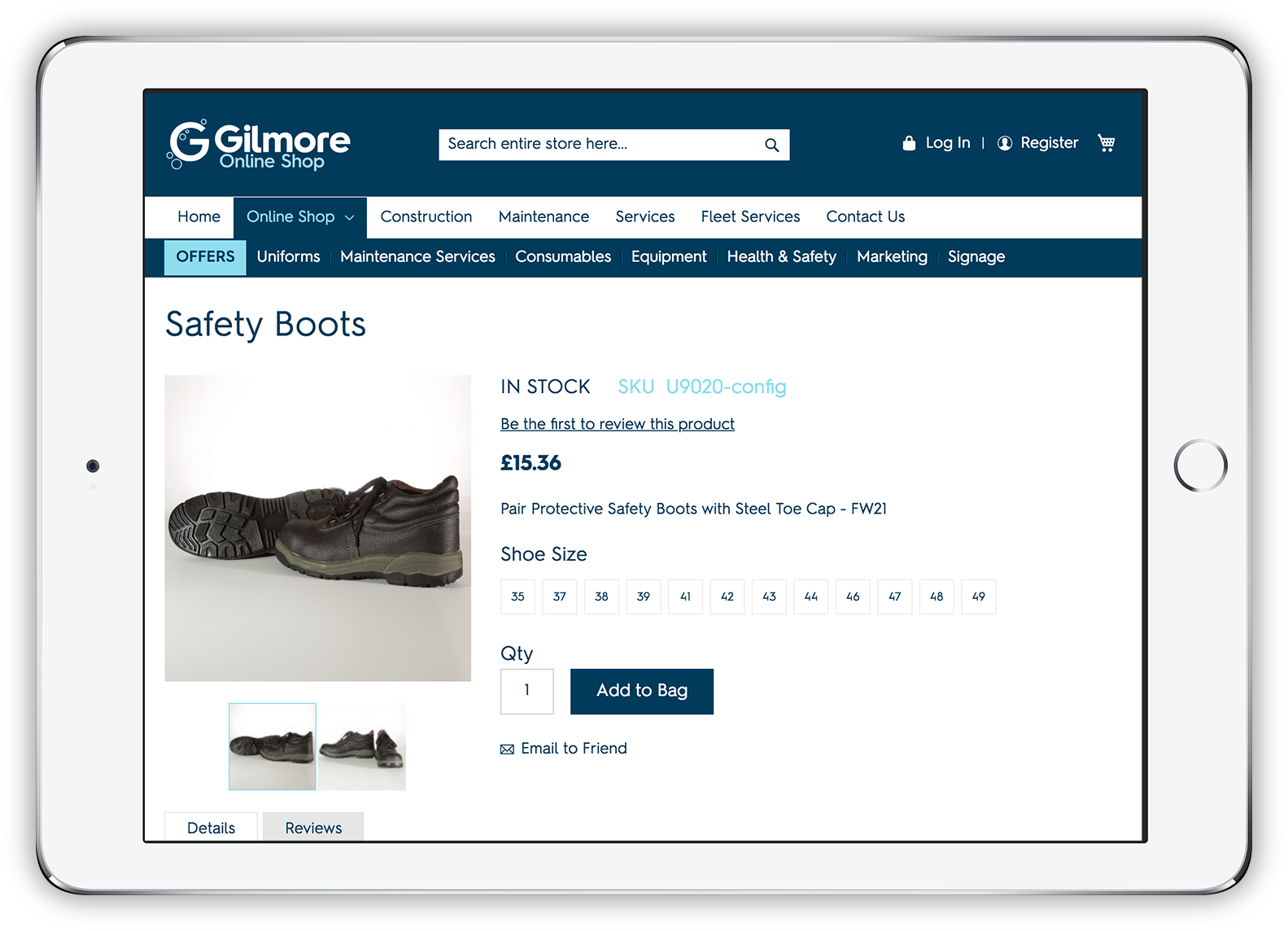 The Challenges
New Modern Responsive Design
Car Wash Franchisees can now buy their supplies from their mobile phones using the fast easy to navigate mobile responsive design.
ERP Integration
Franchisees always see the best price as well as real-time availability of supplies via the EPR integration. This reduces support calls for Gilmore and offers the customer great customer service.
Branded Items Prices Hidden When Not Logged In
Franchisees can buy branded products with the general public restricted to generic products allowing more sales for Gilmore. Hiding the price of branded items protects the brand without limiting sales.
Advanced Onsite Promotions
Drive more sales and increased basket value through promotions shown across the website using an advanced promotion banner feature.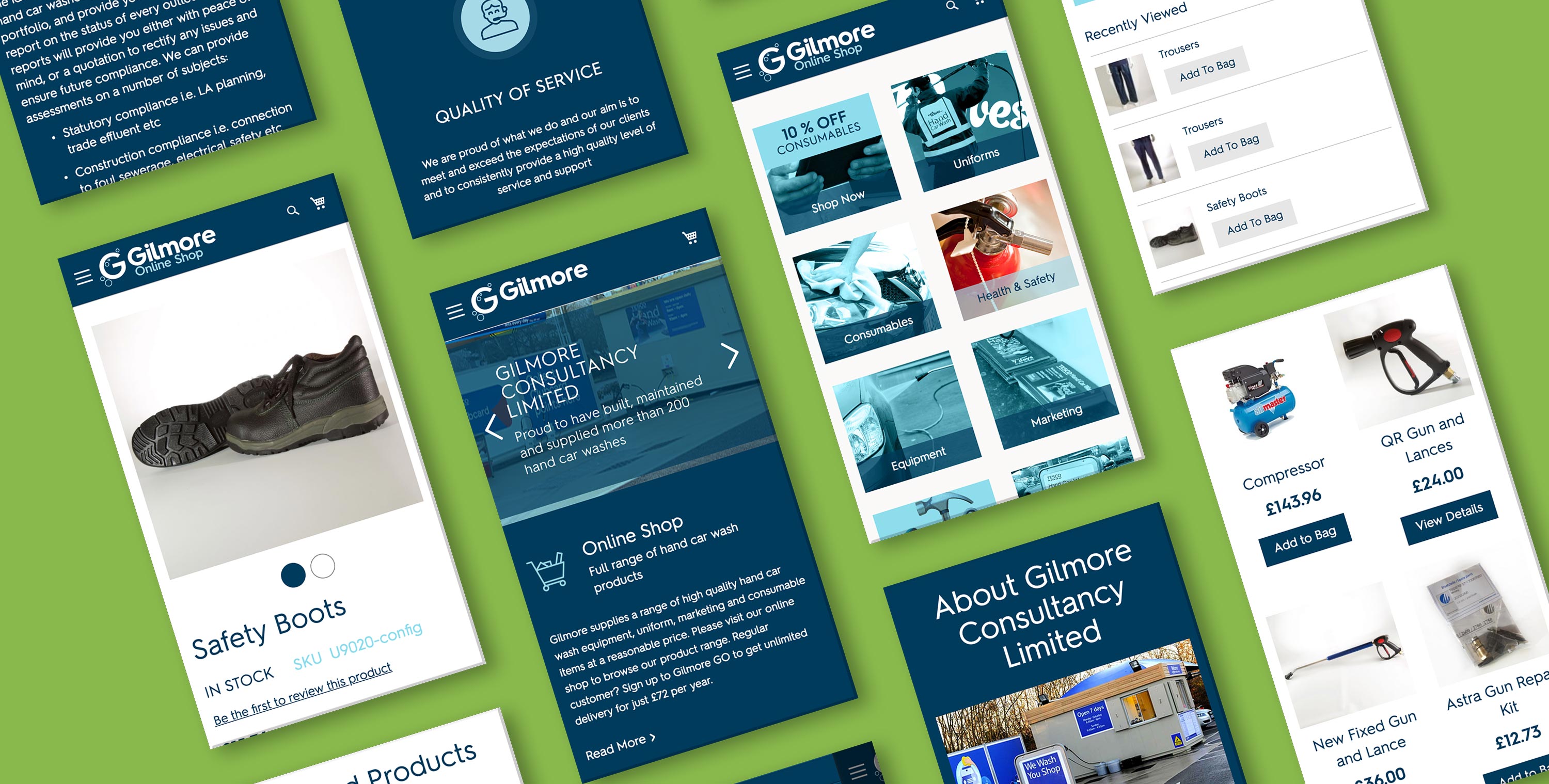 The Results
Gilmore success facts in as little as two months period
100%
delivered on time for company conference launch
0%
no issues from day 1 launch
100%
project delivered within budget
Key Features
Some of the key factors that contributed to Gimore's success
Stunning Design
Easier Customer Navigation
Fast Site
ERP Integration
Enhanced B2b and B2C customer accounts
Enhanced Product SEO
Let's Speak
Find out how partnering with us can help
accelerate your online growth and success
Clients' Success is Our Passion