 EuroPens were looking to create the leading online pen buying experience. Key features were speed, easy customer navigation with key upsell opportunities to lead their customers through the process in an easy to use and friendly way.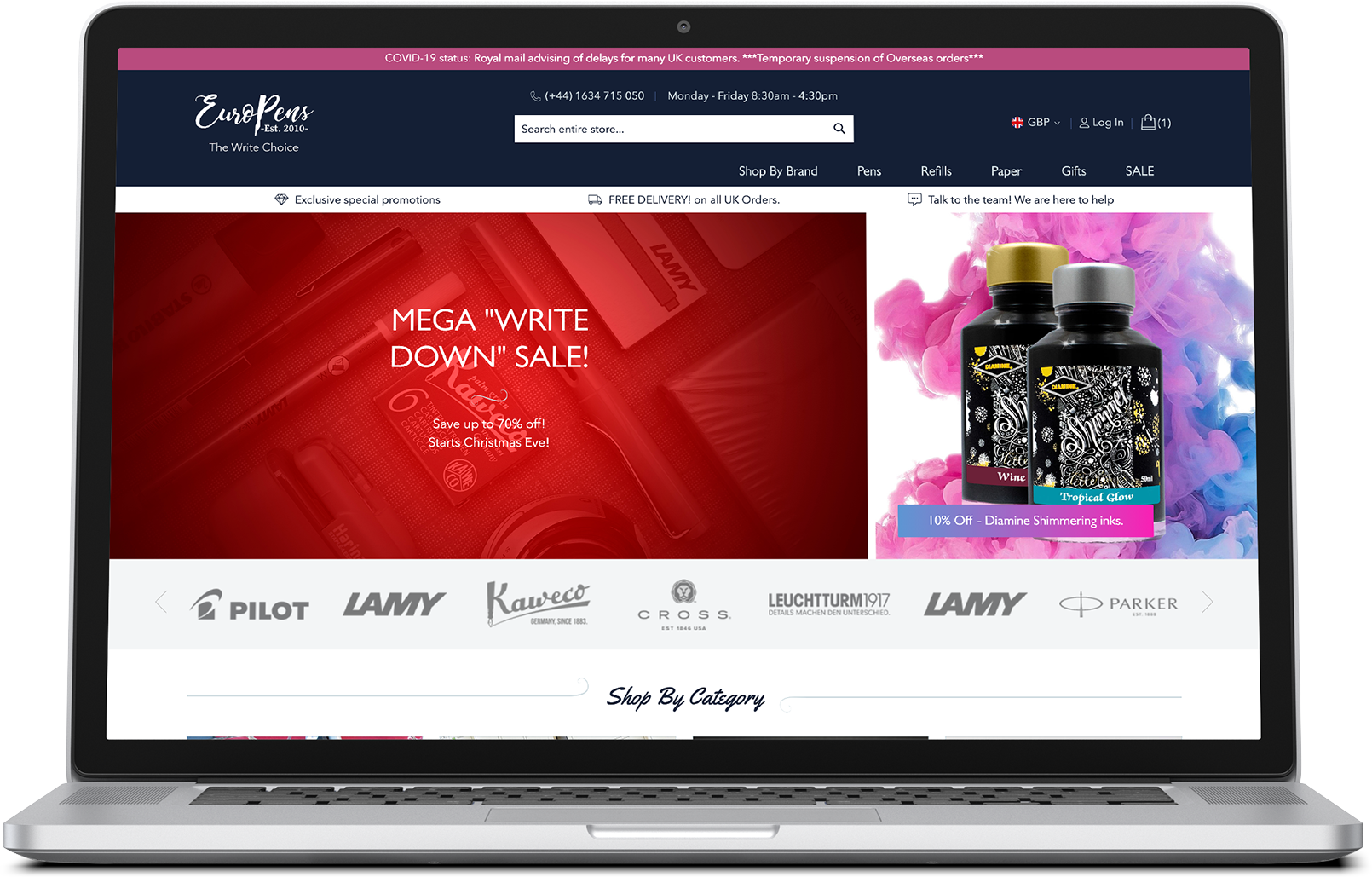 Design The Best Online Pen Buying Experience
EuroPens were looking to increase the sales on their own website where there was more opportunity to customize and showcase the details of their pens.
We delivered a fresh modern look, improved stability and performance and a One Step Checkout all resulting in an improvement in customer conversion.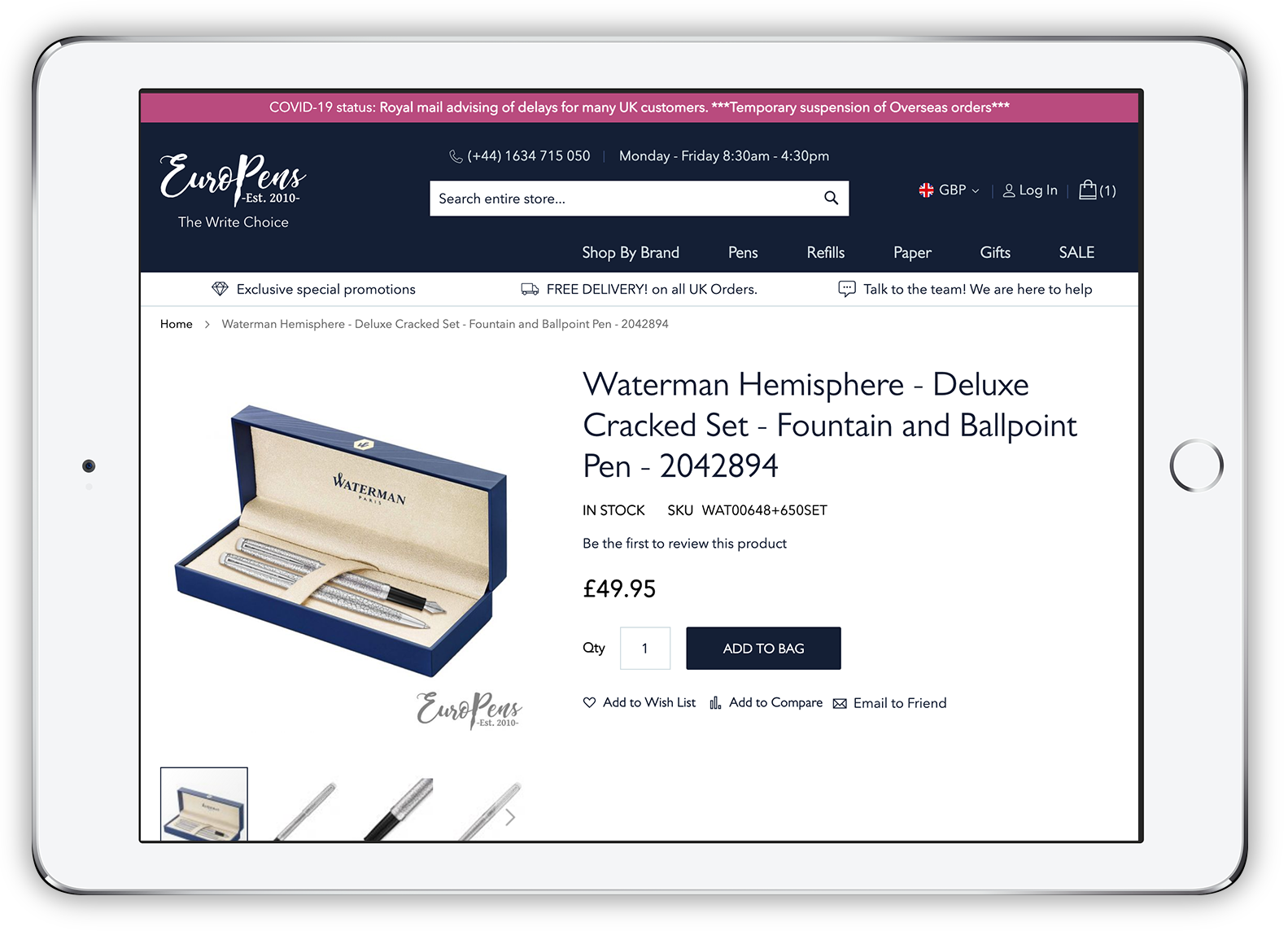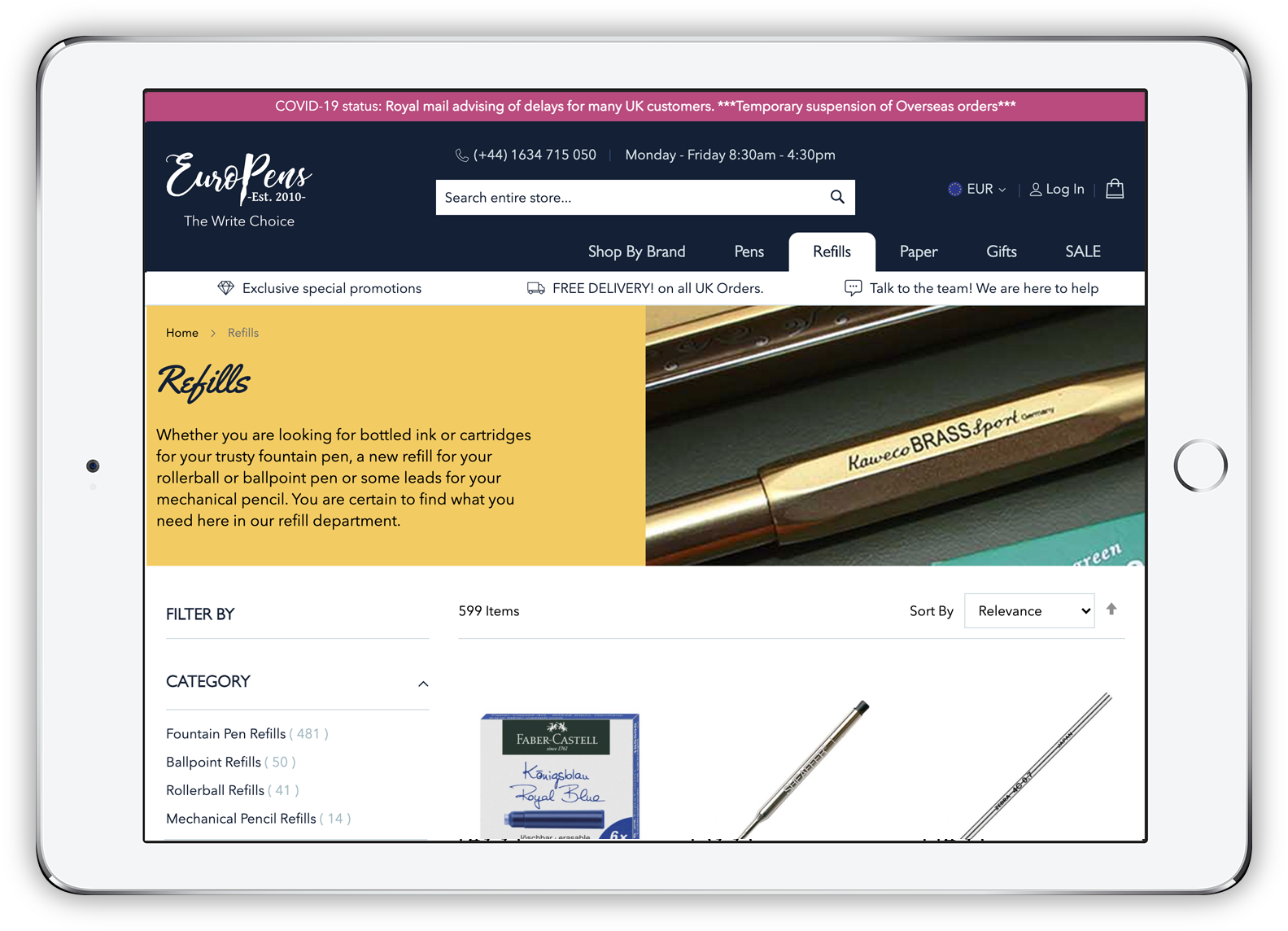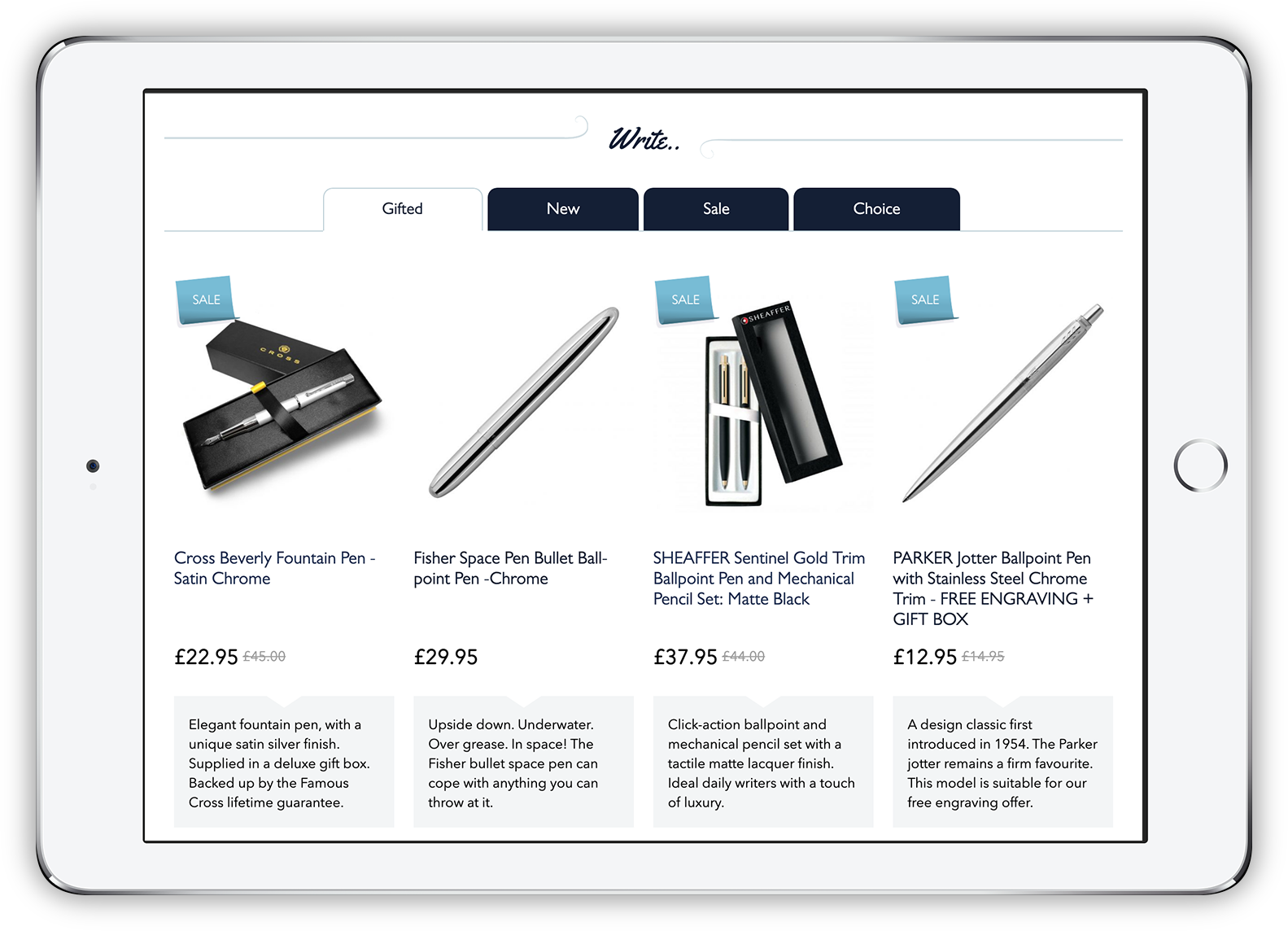 The Challenges
Stability and Performance
The new Magento 2 design had to improve on the current site to be far more stable and super fast to give the customers a high end quality experience as they quickly clicked through the many writing options to find the one ideal for them. Magento 2.4 with a well thought out user interface.
Increased Conversion
The goal was to achieve a higher conversion than generic sites like Amazon, by presenting the pens, their inks and accessories in a natural easy to navigate and selectable way. The use of stunning high end design with simple overlay icons to indicate best offers and new products to entice buyers to look deeper.
In addition we also added Paypal Express to the basket page and One Step Checkout using Stripe, which we have found often increases the conversion rate over the default Magento checkout.
Drag & Drop Page Builder
The client needs to present product pages showing rich content including videos, lifestyle images, product details and options that enable their customers to understand the benefits of each aspect of the pen, ink, case and accessories. We added the latest Drag & Drop Page Builder to enable the client the flexibility to build these rich pages without need for developer's assistance.
ERP Integration
EuroPens has a huge number of products that they manage via Linnworks ERP system. We integrate Magetno with Linnworks to form a seamless integration for managing and updating stock and processing online orders directly from Magento through the warehouse to shipping. This significantly reduced the time and cost to process each order.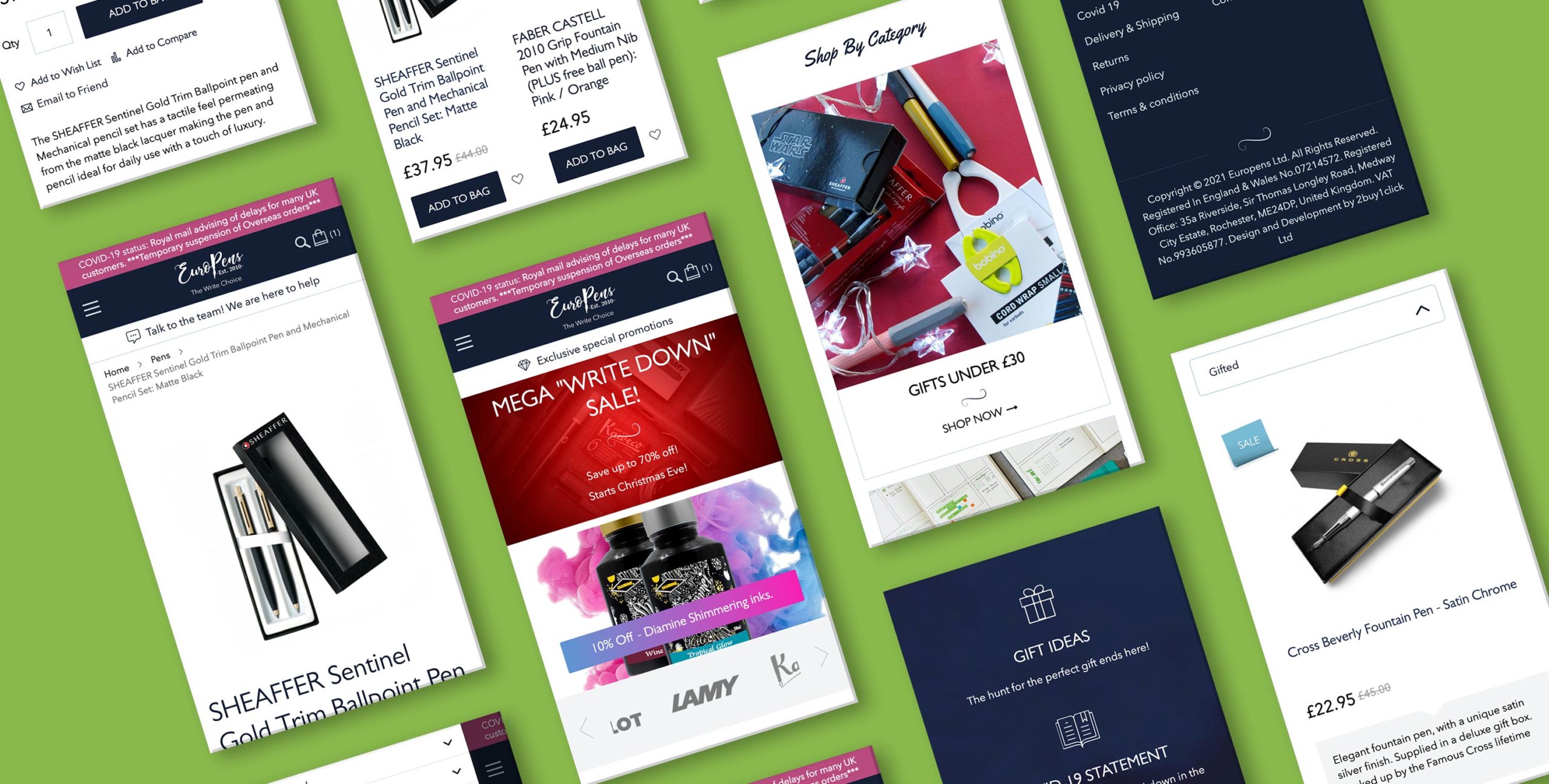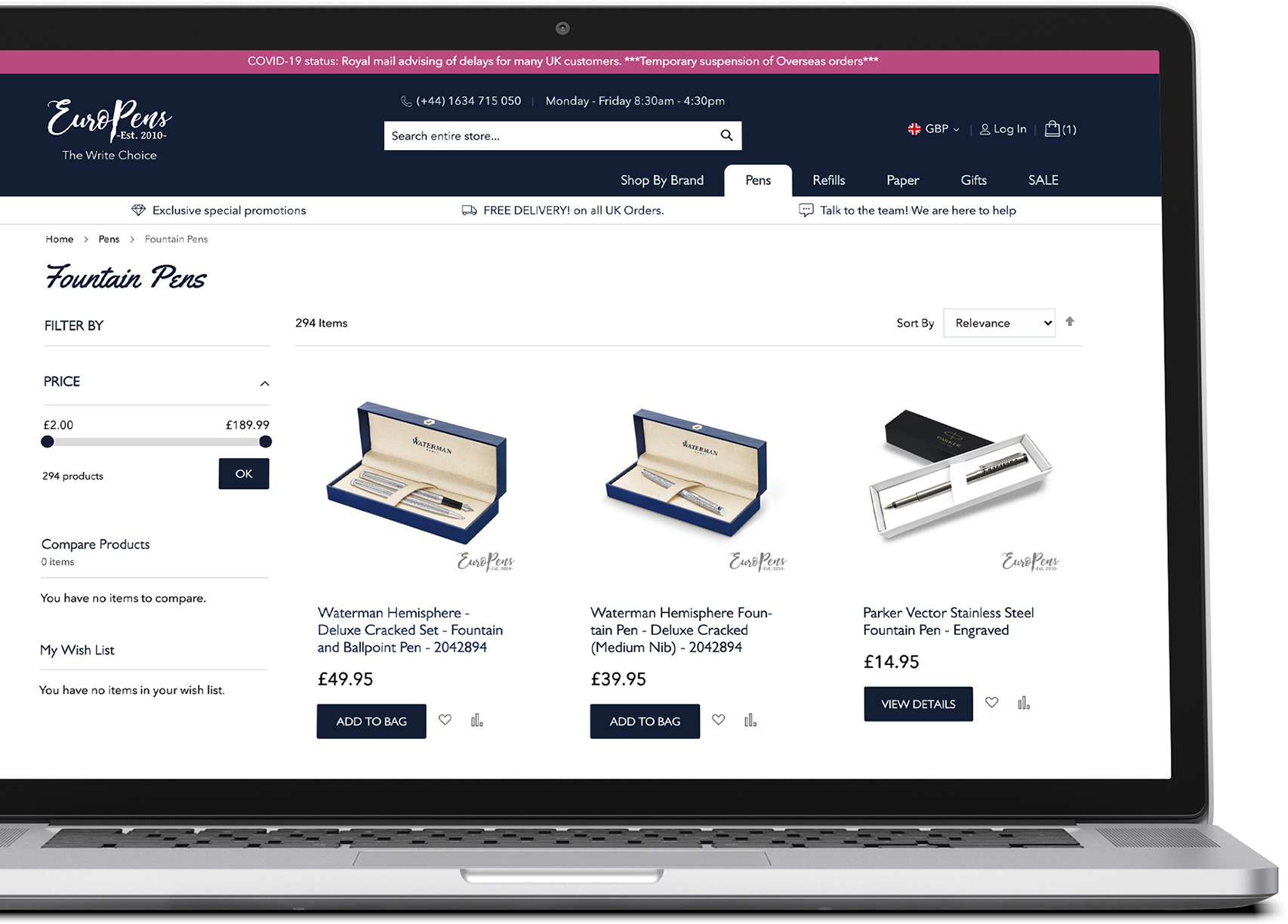 Key Features
Some of the key factors that contributed to the Europens growing success
One Step Checkout
Drag and Drop Page Builder
Fast Magento 2.4
Linnworks ERP Integration
1 Click Paypal Express Payment
Stunning Design
Let's Speak
Find out how partnering with us can help
accelerate your online growth and success
Clients' Success is Our Passion