M. E. Duffels Limited was in the middle of an eCommerce build with another agency that had been going on for over two years. With the help of 2buy1click which took over, fixed bugs and issues, in a matter of months the new site was successfully launched.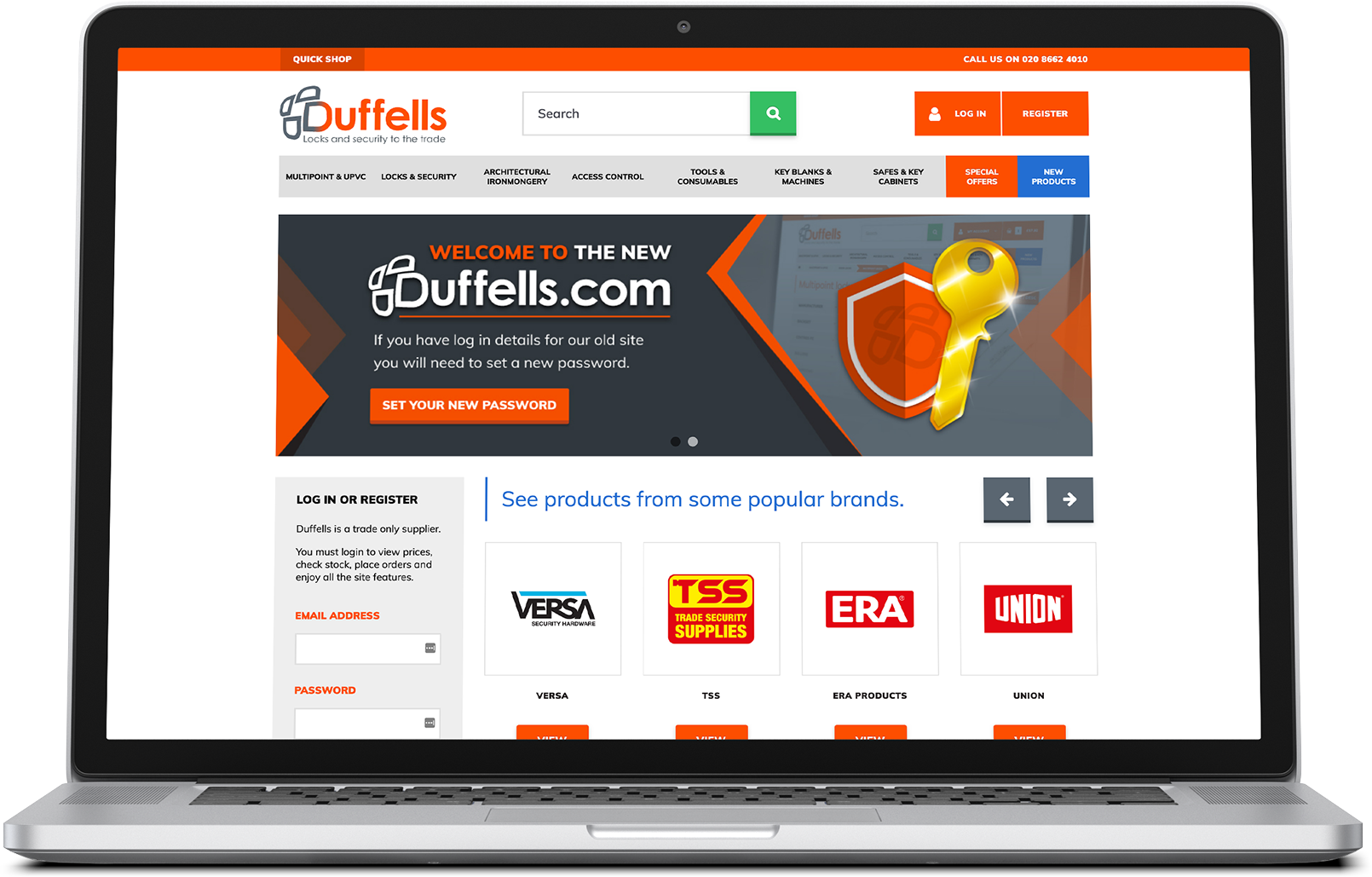 Performance Stability
M.E. Duffells Limited has been providing their services to public for over 60 years becoming the UK's leading supplier of replacement door and window parts to trade businesses all across the UK and Ireland. With over 15,000 products from over 250 brands they needed a robust, reliable, stable eCommerce platform to support their focus on enabling customers to receive items they need, when they need them.
2buy1click team took over Magento 2 website which was in development phase for quite some time. The team worked intensively on updating and fixing problems and managed to launch the new site without issues. The client started working with 2buy1click in August 2019, and the website went live in September 2019 enabling fast and accurate turnaround.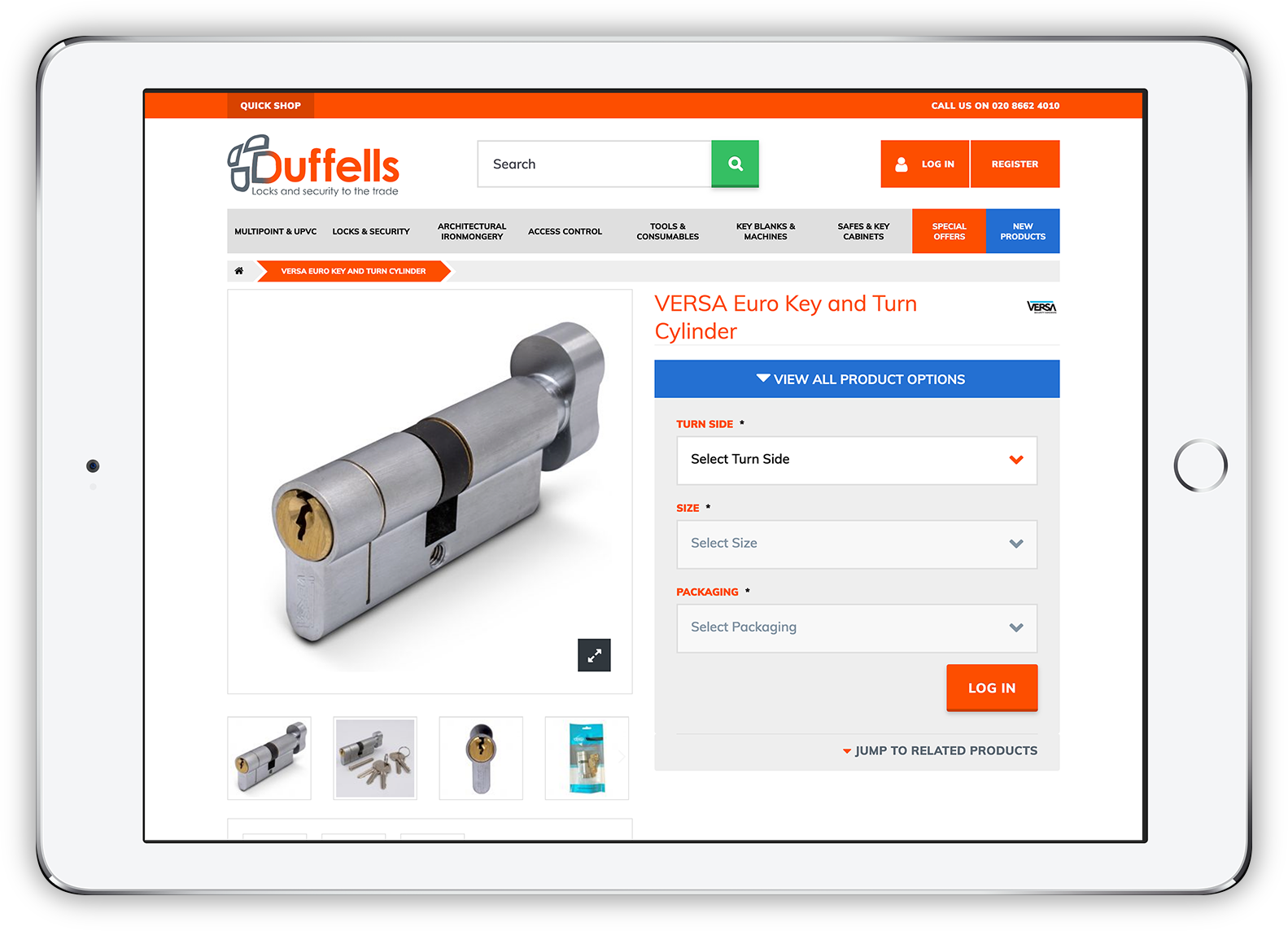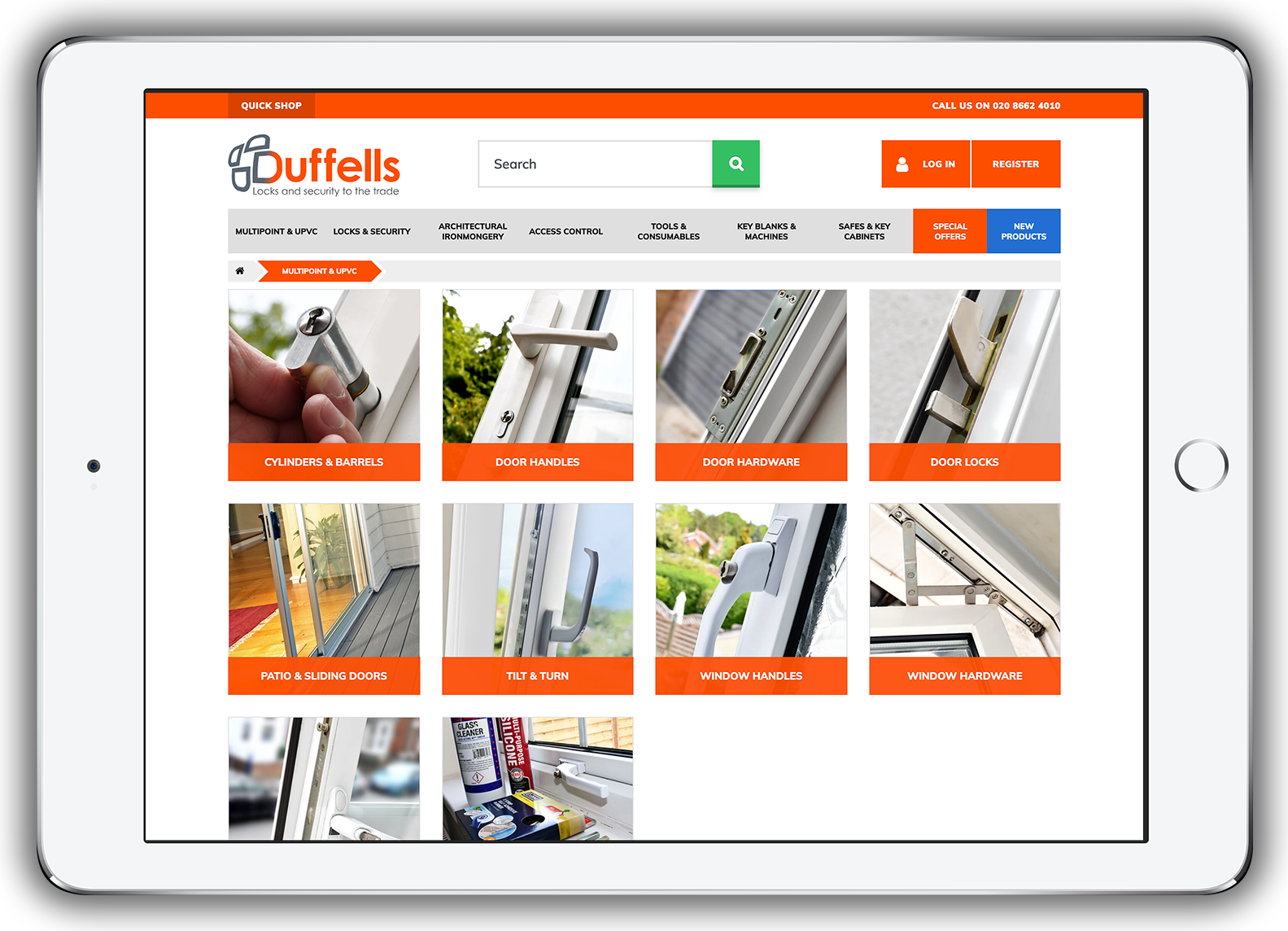 The Challenges
Stability and Performance
To ensure the health and stability of the website various work was carried out. The Team worked on improving website performance by updating various existing modules to work with full page cache, re-configuring and optimizing server configuration and setting up Varnish cache mechanism, eliminating stability issues, overall performance and stability improvements, setting up error tracking and monitoring.
Business Core Processes Streamlined
Smooth-running of main business processes was ensured through updates and adding cron jobs for order and customer updates from the connected ERP system.
Team further tackled items that included adding support for real-time stock updates from the ERP system and fixing various issues regarding ERP integration (pricing and stock updates).
Migrated Payments to Stripe
Integrated Stripe into the checkout with the main goal to make repeat credit card payments faster as they have many repeat trade customers why are buying on their mobile.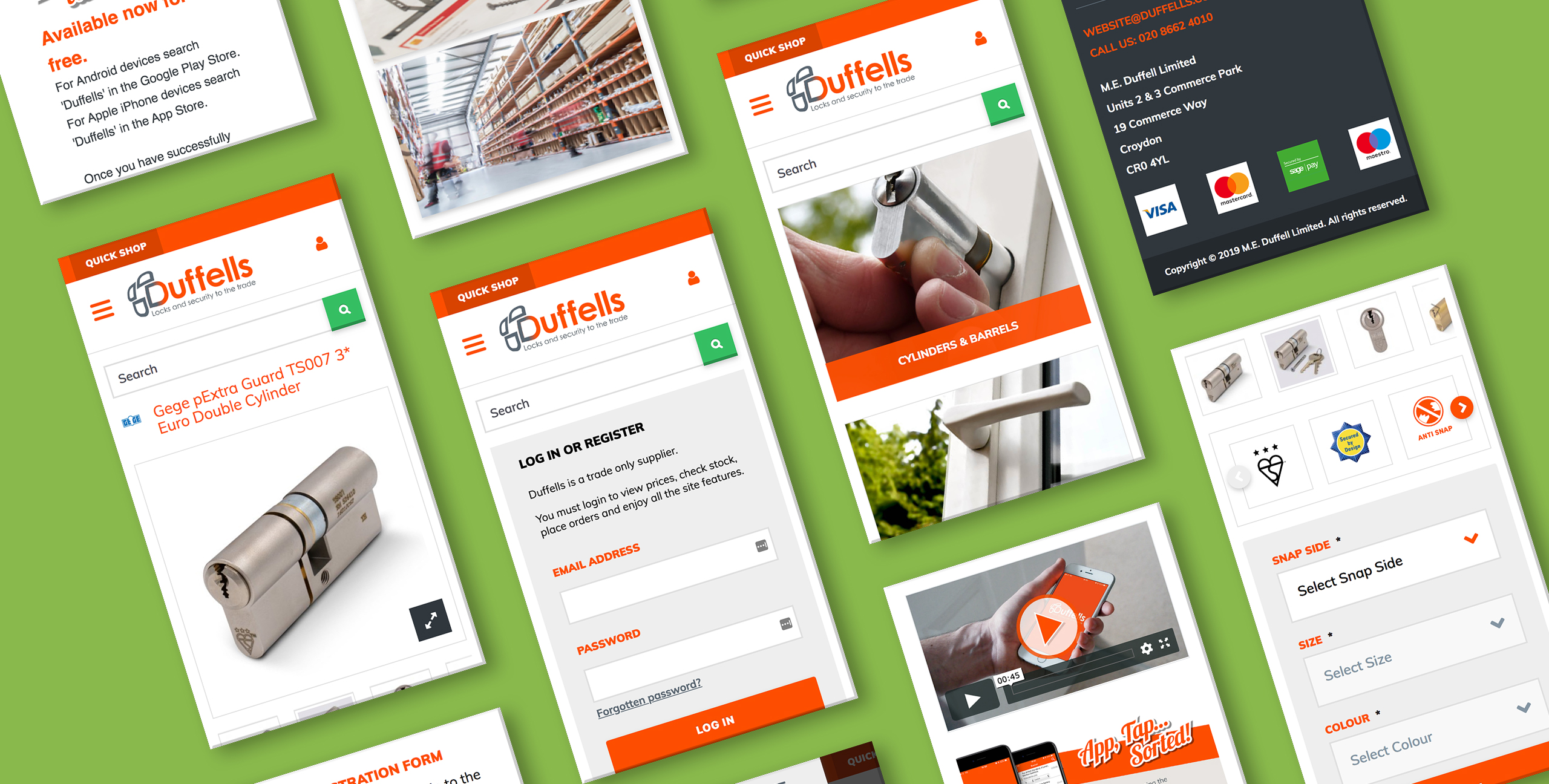 The Results
M.E. Duffell Limited success facts
11%
increase in the list growth and conversion rate by 11% per month
16,5%
increase in transactions by 16,5% over 2 months
2 months
gone live with new M2 website in less then 2 months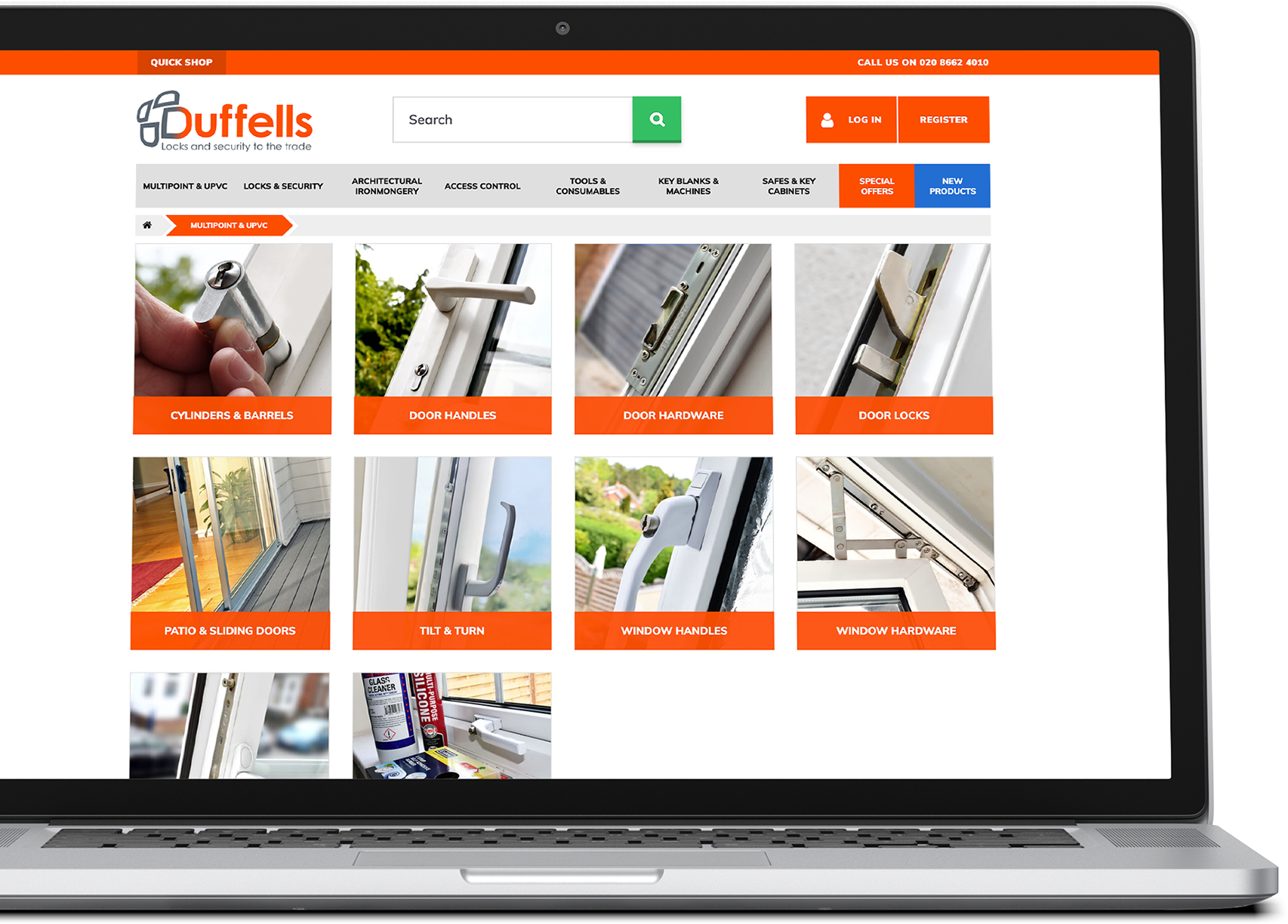 Key Features
Some of the key factors that contributed to M.E. Duffell Limited's growing success
Website performance stabilisation
ERP system connection
Varnish cache mechanism
Increased conversion rate
Increased marketing revenue
Website live within 2 months
Let's Speak
Find out how partnering with us can help
accelerate your online growth and success
Clients' Success is Our Passion