Technology & Service Partners
Find below a list of our most prominent Technology and Service partners we support and work with.
No other platform gives you the power to create unique, limitless, and engaging shopping experience.
Enjoy rich, out-of-the-box features, an unlimited ability to customize, and seamless third-party integrations. With Magento Commerce, you're supported by a global ecosystem of merchants, partners, and developers, who will bring your commerce vision to life. It's time to innovate, scale, and achieve extraordinary growth for your small, medium or enterprise business.
2buy1click Ltd is a Paypal verified Partner
PayPal is the safer, easier way to pay and get paid online. It has quickly become a global leader in online payments with more than 203 million accounts worldwide.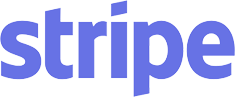 2buy1click Ltd is a Stripe verified Partner
Stripe is the best software platform for running an internet business. It handles billions of dollars every year for forward-thinking businesses around the world.

2buy1click Ltd is an Amazon Pay verified Partner
Amazon Pay makes it simple for hundreds of millions of clients around the globe to check-in and checkout using information already stored in their Amazon account.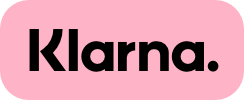 2buy1click Ltd is a Klarna verified Partner
Klarna offers direct payments, pay after delivery options and instalment plans in a smooth one-click purchase experience.

2buy1click Ltd is an Adyen verified Partner
Adyen provides a single payments platform globally to accept payments and grow revenue online, on mobile, and at the point of sale.

2buy1click Ltd is a Loqate verified Partner
Loqate is the world's most trusted data specialist in location intelligence for businesses of all sizes and sectors.

2buy1click Ltd is a Fetchify verified Partner
Fetchify is a specialist provider of global address lookup & validation solutions and part of the ClearCourse Partnership.
2buy1click Ltd is a Sonassi verified Partner
Lightning-fast Magento hosting that scales. Sonassi truly understands what is required to both ensure your Magento store is exceptionally fast, stable and scalable.

2buy1click Ltd is a DX3 verified Partner
Dx3webs is the ultimate Magento hosting specialist. Offering the best possible price vs performance hosting, management and support for Magento.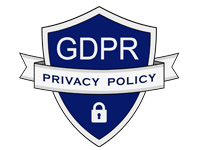 2buy1click Ltd is a GDPR verified Partner
The General Data Protection Regulation is a legal model setting guidelines of collecting and processing personal information of individuals within the EU.

2buy1click Ltd is a Dotdigital verified Partner
Email Marketing Automation Made Easy. Used by over 20000 marketers worldwide, it is advanced, flexible email marketing software designed by marketers.

2buy1click Ltd is a Mailchimp verified Partner
MailChimp is the world's largest marketing automation platform. It helps millions of clients find their audience, engage their customers, and build their brand.

2buy1click Ltd is a Klaviyo certified Partner
Klaviyo is a growth marketing platform helping deliver more personalized experiences across owned marketing channels through data-driven decision making.

2buy1click Ltd is a Trustpilot verified Partner
TrustPilot functions as a review community that connects businesses with their consumers and aims in building trust and transparency between them.

2buy1click Ltd is a Feefo verified Partner
Collect, manage and respond to consumer feedback, build relationships and improve brand reputation with Feefo review and rating management software.

2buy1click Ltd is a Gsuite verified Partner
G Suite is a package of cloud-based services that can provide your company collaboration through, email, chat, video conferences, social media, real-time documents.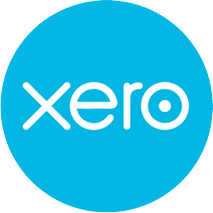 Xero is one of the market's favorite financial collaboration / accounting software listed as one of leaders in the accounting. It won Expert's Choice Award for 2017.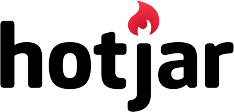 Hotjar is a powerful tool that reveals the online behavior and voice of users. It gives the 'big picture' of how to improve site's user experience and conversion rates.

M2E Pro allows you to list and manage your entire products catalog on Amazon, eBay & Walmart directly from your Magento backend with a click of a button.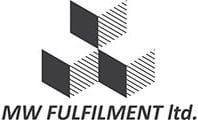 MW Fulfilment technology and logistics solutions can streamline supply chain management functions without sacrificing money, time or quality of products.

Tideways saves you time by taking the guesswork out of your app's backend performance. Detailed insights, spot performance bottlenecks, and real-time error detection alerts.

Zoovu's conversational search platform helps thousands of brands and retailers narrow down search online to guide consumers to the perfect product.

Fresh Relevance is the real-time personalization and optimization platform analyzing and utilizing customer data to maximize the experience for each individual.

Algolia helps businesses across industries quickly create relevant, scalable, and lightning fast Search and Discovery experiences.
Verified Vendors
Expand your Magento eCommerce store using tried and tested modules from reputable Vendors we work closely with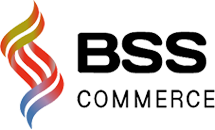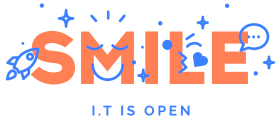 Let's Speak
Find out how partnering with us can help
accelerate your online growth and success
Clients' Success is Our Passion