Even though Magento has been offering a user reviews feature for quite some time, many merchants still ignore this option and choose to run their website without any reviews at all.
Everyone can run their eCommerce store as they like, of course, but considering there are some major benefits to having user reviews, maybe it's time to reconsider and add them to your store if you aren't using them currently.
Why Do User Reviews Matter?
The value of reviews for eCommerce stores has been stressed time and time again and for a number of good reasons. The most important one is that user reviews are, simply, an amazing sales driver. User reviews have the ability to improve conversion rates, mainly by gently pushing the potential customer into a purchase. People need recommendations and rely on them when making a shopping decision, so the value of user reviews in that sense should be pretty clear.
People also like writing reviews and having them published. They feel like their opinion matters and is being taken seriously. When a business publishes a review for everyone to read, a sense of partnership is also created, which brings the consumers closer to the business in question. So, through the subtle mechanism of building customer loyalty, the customer becomes more likely to continue shopping with the particular store.
Furthermore, having a solid amount of user reviews on your eCommerce site makes you look not only like a legitimate business (as opposed to a scam) but also a successful one, one which many people trust and which, therefore, you too can trust.
As for the specific benefits of this feature, it should be noted that user reviews are essential for proper SEO. First of all, user reviews represent original, unique content. Search engines love unique content, especially if it is content that keeps being updated and enriched. User reviews are just that. As such, they are ideal for merchants who don't have much other unique content on their website or can't afford to hire someone else to write it for them.
Next, average eCommerce users are more likely to purchase an item they have found by entering "product name + review" or "product name + ratings" in the search engine. This is particularly the case with tech products and gadgets. If your site has reviews, it will be pick up this traffic more easily.
Finally, the content generated by users, in form of user reviews, is more likely to show up in long tail searches, which often go neglected.
There are some things to keep in mind when focusing on reviews and other user-generated content for SEO purposes.
First of all, if you want your content to be indexed, it must be in text form in HTML. Also, try to avoid JavaScript, cookies images, Flash and other technologies that might limit the visibility of your content (although these are not very likely to appear in user reviews anyway). Also, make sure that your full reviews have single pages and single URLs, in order to prevent duplication of content.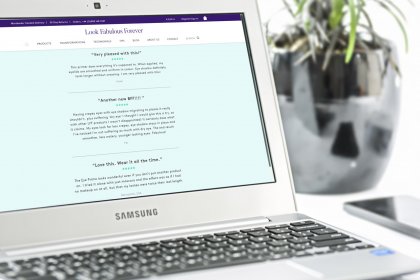 The Magento user reviews feature offers a chance to allow or block a review if you feel like it, so basically you have the means of preventing bad reviews from appearing on your site. However, this is not necessarily a good idea. Bad reviews are actually good for your business, for several reasons.
First of all, having a couple of bad reviews among a number of positive ones is a sign that those are all genuine, original reviews, not some automated, censored or solicited content. In that sense, a small percentage of bad reviews actually improves conversions.
Also, if a person has already gone as far as reading all the comments on your site, including bad ones, it means that they are already pretty invested in buying from you. And let's not forget the power of negative criticism! How else are you going to improve your business if not by listening to consumer complaints? Just make sure that bad reviews don't outnumber the good ones.
How to Get Users to Write Reviews
Now that we established that having reviews on your eCommerce site is a good idea, let's see how you can get people to leave them.
The most powerful motivation for writing reviews is some sort of incentive. You can offer modest discounts or other benefits to those who leave a review of their purchased product. You can even offer additional benefits for those who share their review on their social media profiles.
You can also send out emails after an order has been shipped and delivered, asking your customers whether they're happy with their purchase and asking them to leave a short review. Of course, make sure to provide a direct link for the review section.
You can also use a reviews provider, which is a fail-safe method of getting as many reviews as you need, and authenticated reviews, too, which is bound to improve the trust of consumers in your website. Bear in mind that these reviews are syndicated and that they basically tell nothing about the experience of actually buying items at your own website.
In addition to being a powerful sales driver and a great CRO tool, user reviews obviously help your customers feel as if they are part of a community that actually values their opinion. This is a very important thing for customer loyalty and retention.
User reviews, as well as other user-generated content, are rather easy and cheap to implement, so there is really no reason why you shouldn't include them in your Magento store. Unless, of course, you think that your product is not good enough to generate positive reviews, in which case reviews are the least of your concerns.
Need to Generate Reviews to Stay Ahead of the Competition?
Book a call with Lyndon CEO at 2buy1click
to see How we can Help you Implement User Reviews