The eCommerce environment can sometimes be very cruel. Competition is fierce and new powerful and successful stores are popping out each day. This is particularly true in the fashion industry. Fashion brands, whether they are big or small, need to be aware of the fact that their success does not depend only on the quality and appeal of their product. In this day and age, having a user friendly, nice looking online store that is easy to navigate is crucial for avoiding revenue killers such as shopping cart abandonment.
The number one reason for abandoned shopping carts is complicated navigation. The second most common reason is excessively long ordering processes and the third one is website timeouts. So, if you own a fashion eCommerce store, the first thing you want to do is make sure it doesn't suffer from these issues.
But there are other things you can do for customer retention, better conversion rates and better sales. Read on and find out.
Grow a Loyal Customer Base
Many eCommerce experts agree that customer retention is perhaps even more important than gaining new customers. Incredible amounts of money are lost each year due to customers moving on to greener pastures, which can happen for a number of reasons; from an unfriendly website to complicated checkout and hidden costs that ambush the customer just when he or she is about to complete the purchase.
In addition to getting these straight, you also have to show your customers some love, be it in the form of coupons, special offers, targeted promotions or other little rewards for their loyalty. Consider a carefully crafted email marketing campaign, possibly through customer segmentation, so you can target different customer types more efficiently.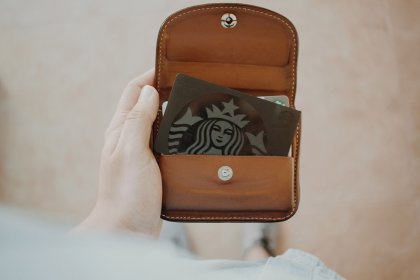 Many Magento websites offer only basic support or no support at all. A customer can run into all sorts of problems while browsing your website, and not being there to help them out is almost always going to lead to some degree of loss. Furthermore, a lot of Internet transactions eventually get returned, so you need to make your return policy clear and the return process smooth and efficient.
If your customers get frustrated with the process and with the lack of quality support, they will definitely go to the competition where they expect to be treated better. Conversely, an efficient, fast and friendly customer support system can shorten your sales cycle and encourage your shoppers to come back to your store more often.
Here's where a good content writer comes in handy. Instead of just writing out dull product descriptions like everyone else, tell a little story about each of them. Why is a particular item interesting and why is it worth your customers' money? It's not just an item of clothing or a nice pair of shoes – it's more than that, and you need to show that.
A good story will pull your customer right into the fantasy world you created, making them feel like the item is going to somehow magically help them be a better version of themselves. It's basic psychology that you can profit from, as long as you know how to tell a convincing story.
You need to get your store on the map, which means high up among the first hits on search engines for the keywords that you are targeting. For this, you will need to develop a strong SEO plan, using all available tools and analytics. Consider hiring a specialist who will make sure that every piece of content on your pages is perfectly optimized for Google, and don't forget meta tags, which are essential for proper search engine indexing.
Increase sales through additional traffic via SEO, improved conversion and content quality
2buy1click has offered its client Continual SEO Content and Brand Enhancement service which helps Increase Traffic and Preserve Brand Quality.
In the world of fashion, it's all about who you partner with. Powerful influencers and bloggers make the world go round these days, so try to make connections with some of them and turn them into your brand ambassadors. With such partnerships, the number of visits to your ecommerce store will skyrocket, and so will your sales, naturally. We do realize that getting in touch with these influencers and making them work in your favor is not easy, but you can start with top reviewers. Also, consider offering to write guest posts on famous fashion and lifestyle websites, in order to improve visibility and drive traffic your way.
One of the most important aspects of the fashion industry is good photography. When it comes to this, try not to be cheap – hire a good photographer who will take gorgeous images of your apparel. Furthermore, create a unique aesthetics that will correspond to your brand's style and implement it throughout your website.
Your color scheme should be consistent with your basic branding elements, such as your logo. Also, pick a beautiful font and use it consistently. Your store needs to outshine the others, which is why first visual impressions of it are so important.
Most likely, your eCommerce fashion store doesn't sell everything – your brand has a certain style that differentiates itself from others. It's great that your products are stylistically aligned, but what matters even more is that you also offer a lifestyle that is equally consistent, unique and quite different from the competition.
Without differentiation, your brand won't go anywhere, and it's double true for your online store. Your best bet is to always pick a niche and focus on it – get to know it and understand it to the tiniest detail, and then show your customers how adept you are in that niche.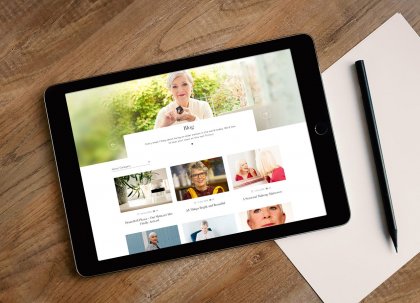 Every eCommerce website should be a mobile responsive website. Some experts say that if 30% of your traffic and transactions comes from mobile devices, you should make your site responsive. We say – make it responsive regardless of where your traffic is coming from. Mobile transactions are on constantly on the rise and this trend is simply not going to stop.
You may have a gorgeous, intuitive and user-friendly site with lighting-fast navigation and quick and easy checkout, but if the evening gown you're selling is even just a few dollars more expensive than a similar one from your competition, the customers is going to probably shop with them, not with you. Do your research and make your prices competitive and make sure to make them clear too. Customers hate nasty surprises like change of price or additional costs at checkout.
Need To Build a Successful Fashion eCommerce Store?
Book a call with Lyndon CEO at 2buy1click
& Find Out Why Magento is the Right Choice