In our last article, we discussed Automated Email Marketing Predictions for 2019 and mentioned some of these like Personalisation, Artificial intelligence, Segmentation & Targeting and Interactive Emails. In this article, we will explore a few more.
While interactivity and increasingly visual emails are definitely something to keep your eye on, don't forget that there are users who find this sort of thing overwhelming. For them, 2019 has a different trend in store: text-only emails.
Opening an email that is loaded with cool graphics and flashy banners can often be associated with spam. After all, spam mail has been using hyper-visual content for decades now. That is precisely why marketers should consider integrating text-only messaging in their strategies. Emails in plain text, as opposed to HTML-style ones, have a decisively personal, sincere feel and a high potential for conversion.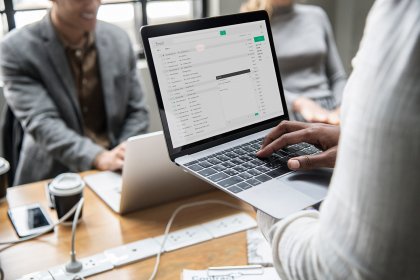 We are so heavily bombarded with sales pitches and ads in our daily lives, we've already grown an "inner marketer" in ourselves, an intuitive guide that knows when someone's trying to sell us something. For marketers, this can be a huge problem, especially if their strategy is based on the classic "hard selling" approach.
The time of the hard sell is over and done. People don't respond well to it anymore. In fact, they feel annoyed and are increasingly less likely to buy. Aggressive advertising is a conversion killer. However, we still want to sell, don't we? So what do we do?
In 2019, email marketing is going to be all about finding that fine balance between content, relationships, and emotional engagement on one hand, and plain old sales on the other. In short, customer relationships come first, sales come second.
The power of a good story cannot be denied. Ever since the dawn of modern advertising, marketers have been using storytelling to pitch their products and services.
Brand storytelling, in which you, for instance, share a compelling account of "how it all started" and what the future will bring, humanizes your business. This is particularly useful for eCommerce companies, as eCommerce is often perceived as impersonal, automatized, almost robotic.
Storytelling needs to move from your website into your emails. The void that remained after hard-sell content was expelled from email marketing needs to be filled and storytelling is most likely the perfect solution. It grabs the subscriber's attention, engages them emotionally, and builds trust in your brand; especially if you manage to touch their pain points while telling a compelling, powerful story.
Bonus: More Attention to Privacy
This one is particularly important for marketers working with non-US markets. Ever since the General Data Protection Regulation (GDPR) took effect in 2018, collecting third-party data has become more difficult. Not just that, the concerns over personal data and privacy issues are becoming a very big part of the conversation, on all levels, including marketing.
Standards in this area are quickly changing elsewhere too. Everyone involved in email marketing, especially in the subscriber acquisition domain, has to adhere to strict laws and regulations. And that's why automated compliance is going to be a big trend in the years to come.
While there is much uncertainty, one thing is clear; marketers will have to figure things out differently and continue to adapt their methods.
If you need some help with GDPR guidelines Implementation, 2buy1click has helped a number of clients implement quickly and effectively the necessary requirements to comply with the General Data Protection Regulation legal model.
Need Help with your Automated Marketing?
Book a call with Lyndon CEO at 2buy1click
& See How we can Help Skyrocket your Marketing