Many eCommerce marketers neglect harnessing the power that lies in customer reviews and product ratings. Reviews and ratings, even the negative ones, help you establish your eCommerce brand as trustworthy, reliable, and "real," and can help you boost your revenue significantly.
Why Customer Reviews Matter
eCommerce is an industry that is heavily reliant on social proof. When we search for products to buy online, we can't really see them, touch them, or feel them. We can only rely on the images and descriptions and we have to decide whether we want to trust them or not. However, if someone recommends a particular online shop or a product, especially someone we trust, we become much more likely to trust that brand and purchase from them.
That's where customer reviews come in.
In most cases, people begin the search for a product using a search engine, usually Google. Thanks to featured snippets and other SERP features, product reviews and ratings are instantly displayed right there on the results page. You don't even need to click.
The mechanism is simple – if the reviews are good, the user will be more likely to click on the product and that already puts them one step closer to buying, putting you one step closer to converting a prospect.
User-generated content like customer reviews increases shopping confidence. According to Statista (Online portal for statistics) 38% of eCommerce users consider reviews to be of the utmost importance in deciding whether to purchase a product or not. Furthermore, a study found that 35% of respondents always read reviews in order to establish whether a product is worth buying.
SEO Benefits of Customer Reviews
So, it's clear that user reviews and ratings can be a factor that nudges a person towards completing a purchase, but did you know that they're also important for search engine optimization (SEO)? Here's why:
Customer reviews represent unique content, and content that gets regularly updated, too. As such, it is one of the content forms that search engines prefer, especially Google.
Reviews spice up your site content and represent a functional addition to plain old product descriptions. Having plenty of authentic, unique user reviews on your eCommerce pages increases the chances of ranking high in SERPs, and that, in turn, is great for your overall business.
A lot of people these days search for something by typing the name or the description of the product plus the word "review" in the search bar. If your eCommerce site has reviews, you stand a better chance of popping up at the top of SERPs than sites that don't have reviews.
Reviews and good ratings increase the click-through rate in SERPs.
2buy1click has helped a number of clients implement Customer Reviews to Increase Conversions, Improve Rankings as well as their Product and Service.
Customer Reviews: Pros and Cons
Clearly, encouraging your customers to leave reviews has many benefits, but let's be honest – it has its downsides too. Let's see what they are:
Pros
Good reviews are great for increasing the conversion rate
They build social proof
Reviews increase customer engagement
Bad reviews tell you what needs improvement
Mixed reviews show that your shop is real and not a scam
As user-generated content, reviews are great for SEO
Cons
Users are more likely to leave a bad than a good review
Negative reviews can affect your revenue
Users sometimes suspect that all positive reviews are bad and that your business is scamming them
Third-party review services represent an additional expense
Handling Negative Reviews
However good your product may be, there is a pretty good chance you'll be getting some negative reviews to go with the positive ones. It's human nature to try to find faults in everything and not all people like and look for the same types of features in products. Bad reviews are something you're simply going to have to deal with it.
Handling the negative reviews with grace, respect and professionalism is extremely important not just for your brand image but for customer retention and, ultimately, for conversions too. Here are a few tips on how to do it right:
You don't have to respond to every bad review, especially not to those that border on trolling or that come from users who are frequent complainers.
Don't remove negative reviews unless you are certain it is false, coming from your competition, or if it is rude, offensive, or against your terms of use.
To answer a negative review properly, try to think like your customer.
Learn all there is to know about the issue that caused the negative review and then offer a competent, informed answer.
Even if you resolve the complaint with the user privately, post a public answer or comment addressing the issue. Transparency is vital for trust and confidence in your business.
Take all criticism constructively. Don't just dismiss a negative review when there something to be learned from it.
Negative reviews can actually work in your favor if you address them with grace and professionalism, showing customers that you do care about their opinions and have a genuine willingness to improve.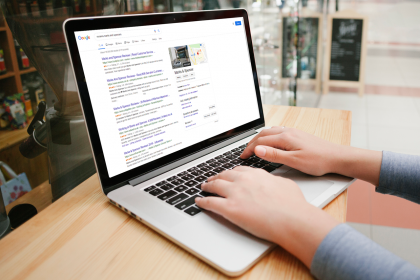 Getting Customers to Write Reviews
Now that we've seen all the upsides of customer reviews for eCommerce websites, let's see how you can get people to actually leave them.
Although it only takes a few minutes, many customers are lazy to leave a review, especially a positive one (when it comes to negative reviews and rants, people tend to be particularly energetic). This means you have to find a way to encourage them to write reviews and rate your products.
Here are a couple of things you might want to try:
Ask for a review in a follow-up email, after the purchase has been completed and you're sure the product has arrived to its buyer.
Make it extremely easy for your customers to leave a comment or a rating. Five-star ratings that can be filled and submitted with one click, review forms with customers details (name, email, purchased item) already embedded in the page are a good idea.
Consider simple Yes-No questions, such as Would you recommend this product to your friends?
Make sure your service is top-notch, from emails (welcome, confirmation, follow-up, cart recovery, etc.) to troubleshooting and customer support. A client that feels pampered and taken care of is more likely to leave a review.
Offer small incentives for customers who leave reviews, such as a 5% discount on their next purchase, freebies, and so on.
Always respond to your customers' reviews.
Avoid moderating the reviews too much. It rubs people the wrong way when someone edits their posts too much.
Using Reviews to Boost Sales
Finally, it's time to make room for reviews in your marketing strategy.Here are a couple of ideas for incorporating them into your strategy:
Make sure the reviews on your website are easy to access, both for reading and writing. Find a good spot for them right on your homepage and highlight them visually.
Add reviews to all your communication channels, from banner ads to newsletters. You can also improve your click-through rate by including your average rating score, total number of reviews and so on.
Add a review tab on your Facebook page to make it easy for your customers to rate you using their favorite social platform.
Optimize your content so that your reviews and star ratings appear as rich snippets in Google searches.
Build customer trust by managing all your reviews in a professional, polite, and transparent manner.
Need Help with Customer Reviews?
Book a call with Lyndon CEO at 2buy1click
to start Building your Business's Reputation
and Increasing its Visibility