In the beginning, social media was reserved mainly for reaching out and keeping in touch with people we knew in real life. As various social media platforms evolved, so did the nature of interaction. Today, we are happy to connect with strangers, if we feel like there is some grounds to do so, such as a shared interest, but sometimes even without that.
But with the increased availability of the Internet, things started to change on more and more levels, involving all aspects of human life, including economics, or even more specifically – shopping.
Today, brands are well aware that if they are not present and visible online, they might not even exist at all. eCommerce websites are popping everywhere and more and more transactions are completed online. Online marketing is slowly but steadily replacing the old, conventional forms. In this ever-changing panorama, there is one particularly powerful environment for driving revenue – social commerce.
What Exactly Is Social Commerce?
Social commerce can roughly be defined as the ability to make a purchase from a business through your social media account, i.e. in the native social platform experience. This is a significant game-changer compared to simple social advertising, which up until a few years ago used to be the only way for a business to profit through social media.
Today, you can actually buy stuff on Facebook, Twitter, Pinterest, and, as of recently, Instagram too. If you have an active account on any of those platforms, you probably know what we're talking about, or perhaps you might have already made a purchase.
The way it works is very simple. In fact, simplicity and efficiency are crucial here. People tend to lose their patience very quickly these days, so if it takes more than three seconds for a page to load or more than three clicks to complete an order, they will simply quit and do their shopping somewhere else.
With social commerce, you can complete your shopping without actually leaving the website and going to the brand's eCommerce store. For example, you can browse, pick, add to cart and pay for the desired item without leaving Facebook. It's incredibly convenient and that is precisely why it works.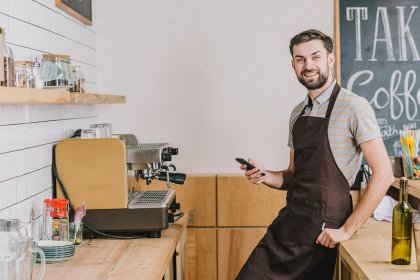 Best Platforms for Social Commerce
Social commerce has already become an established practice on platforms such as Facebook, Pinterest, and Twitter. Pinterest is perhaps the most suited for this, as the platform already functioned as a sort of catalog.
After adding buyable pins, Pinterest took a great (and clever) leap into social commerce. It's worth mentioning that Pinterest doesn't feature that much original content. In fact, almost 80% of it is repins. This is very fortunate for businesses, as they are the original content makers.
Facebook, as the most popular social media platform in the world, is even more suitable for social commerce. The shopping flow is rather clean and quick and the company is paying additional attention to social commerce, offering more and more features and functionalities. Twitter is doing a similar thing, with tweets containing a "Buy" button that allows users to complete a purchase without leaving Twitter.
Instagram was the last major platform to jump on the social commerce bandwagon and it hasn't even rolled out worldwide as of yet, but the results in the countries where it was first implemented have been extraordinary. It still needs some polishing (for example, right now payments are not supported) and there are some gaps to fill, but if the company manages to play it right, Instagram just might become the most important platform for brands.
Peer-to-Peer Social Commerce
While this may not be as interesting to an average Magento merchant as classic B2C (business-to-consumer) social commerce model, it is still worth mentioning that there is another kind of commerce developing on social platforms right now.
Peer-to-peer social commerce came to rise with the introduction of Facebook Marketplace and similar classified ad sections. It allows people to sell their personal items to other users in the same geographic area, much like a flea market, a garage sale or Craigslist.
As a natural step in the evolution of social commerce, peer-to-peer buying and selling is also important as an indicator of what people actually want from their social commerce and also says a lot about their shopping needs, habits and preferences. As such, this sort of insight is very important for eCommerce merchants and marketing experts.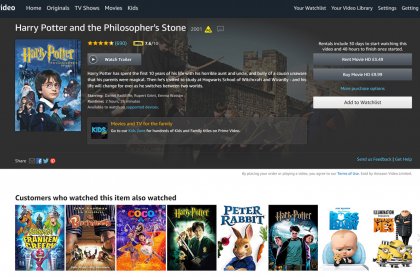 Achieving Success in Social Commerce
With the expansion of social commerce, it becomes clear that running just an eCommerce site simply won't do. Brands will probably soon have to refocus and address their efforts and resources to this shopping trend if they want to stay on top. There is no easy recipe for success in social commerce, as it largely depends not only on the business and the nature of the brand, but also on its niche, target audience and, ultimately, on the social media platform.
There is one piece of advice that may be in order here, though: don't forget that social media is, and will continue to be, social above anything else. Don't overdo it with products, catalogs and promotions. Don't smother your users. Pay attention to visual representation and, by all means, ask your users to get involved and get engaged.
Need Help with Social Commerce?
Book a call with Lyndon CEO at 2buy1click
& See how we can help you
Achieve Success in Social Commerce