It seems 2019 is all about Automated email marketing and tapping into its vast potential. If you're looking for some hot tips on email marketing trends, you're in the right place.
Email is one of the oldest, if not the oldest digital communication platform. In a world that's in a constant state of flux, where nothing lasts and where changes occur on a day-to-day basis, it's surprising that something as "classic" as email managed not only to survive, but also thrive and, in many ways, reign supreme over the others.
Digital marketers are well aware of this and that is precisely why email remains the cornerstone of modern marketing. Email is also an essential profit-increasing tool, with amazing ROI potential. No one can afford not to be on top of email marketing 2019, ecommerce businesses in particular.
Especially in ecommerce, It is absolutely vital to keep a keen eye on what's coming next so you can be the first one riding that wave and making the most of it. With that in mind, here are the seven biggest email marketing trends we expect to see in 2019:
It would seem logical that people actually shun personalized emails and pitches, considering the growing concern for privacy issues, but in 2019, people still love getting personalized emails from brands they trust. They add a nice touch to your approach and make your customers (prospective and otherwise) feel appreciated.
Companies are paying more attention to user behavior, preferences, and personal info. Based on those findings, they segment the audience and then, using automation, send emails tailored to each of the specific groups. Such emails are more likely to hit the mark, so it's no wonder companies are investing considerable funds into figuring out who their audience is.
Personalized customer experience uses behavior information and personal data, including data obtained from third parties. Its actual use can range from mentioning the customer's first name in the first couple of paragraphs or sending birthday greetings to timing the emails so they arrive at times when their customers are most likely to respond to them.
Personal messages and first-name mentions can go beyond the first part of the email. They can be used in the subject line, banners and links, even in calls to action.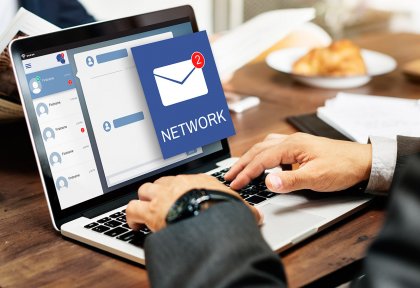 Take your personalization in Automated Marketing a step further and consider implementation of Birthday or special occasion coupons. 2buy1click can help you draw customers' attention and build their loyalty.
While still a bit of a frightening proposition to some, it's hard to deny how artificial intelligence in the form we see it in today can be a great marketing tool. AI makes email marketing better, so much so that some are even starting to worry it will replace marketers sooner than we think.
So, what it is exactly that artificial intelligence does or can do for email marketing? Well, it already spits out perfect email subject lines and openers. It does wonders with personalization and helps predict user behavior. It can even predict things like the estimated time when a customer will unsubscribe. All this data is incredibly actionable and it's only going to get better and more sophisticated.
Segmentation and Targeting
These two essential email marketing techniques have been used heavily for years now, and in 2019 the trend is going to continue, with more sophisticated techniques and tools.
According to email automation giant MailChimp, people are more likely to open emails from segmented campaigns than from the unsegmented ones by 75%, which is a staggering number. In addition, segmented and targeted emails account for 58% of revenue for digital marketers.
However, in 2019, plain old school segmentation simply won't do. It needs to be pushed further, towards hyper-segmentation. This basically means self-selected email automation, in which the subscriber gets to choose the content he or she will receive.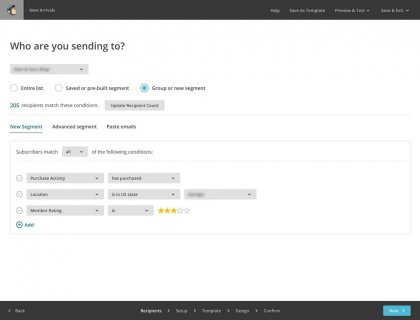 Interactive Emails – "Visual Inbox"
Our entire online experience is becoming more visual, especially social media. Why should email be any different? An email inbox is perceived as one of the dullest parts of the digital experience. But it doesn't have to be, and in 2019, it's finally going to change.
People want exciting visual content and they want interactivity. The inbox should become a fun place where your messages and calls to action are placed organically inside dynamic, engaging content. That way, the subscribers will be more likely to respond to them.
This trend will rely heavily on the ability of web designers and service providers to offer the right features for creating interactive emails. Some of it is already here, though; irect voting, for instance, rating of products right from the inbox, and so on.
Read more about Automated Email Marketing Predictions for 2019 in our next article …
Need Help with your Automated Marketing?
Book a call with Lyndon CEO at 2buy1click
& See How we can Help Skyrocket your Marketing