There are not many industries that are more competitive than eCommerce. It seems as if every single business, from mom and pop shops to major corporations, has an online store selling physical or virtual products. The competition is fierce and having a good product or service alone isn't going to cut it. What matters these days is the promotion, getting the word out and grabbing your slice of the cake before someone else does.
That's why we thought it would be a good idea to share a few tips for promoting your online store, combining old, time-proven recipes with some new insights.
In 2019, content marketing is still the pillar of digital marketing. In 2016, Google launched a crucial algorithm update, dubbed Quality Update (aka the Phantom Update), rewarding websites with high-quality content and de-ranking those with spammy, click-bait, ad-heavy content. Ecommerce wasn't as heavily impacted by this update as some other websites (especially the so-called content farms) but the game changed significantly in this department, too.
Another important thing to consider here is the fact that many merchants simply dismiss content marketing as something that has no business in eCommerce. They couldn't be more wrong about that assumption. Constant quality blogging not only does wonders for rankings but also helps you establish your brand as a thought leader in your niche. People will be more likely to shop with you than with the competition when you have clearly demonstrated that you are very well versed in your area of expertise.
When done correctly, content marketing also helps you answer your audience's demands and questions. It builds trust and increases both the emotional value and psychological connection you create with your buyer base.
In eCommerce, successful content marketing means taking your audience's pulse and then meeting their needs. Use this approach to subtly market your products, but make sure to really be subtle and unobtrusive. No direct sells, no ads of any kind, no stuff your products into your content when it's not absolutely organic and natural. Make the content engaging and the sales will come naturally.
Once you have quality content in place, it's time to promote it. Brands promoting their products through well-written, authoritative content on social media are more likely to convert, simple as that.
Here, it's important to pick the right channels. It's fine to be present everywhere you can, but you can't focus on all of them with equal attention. More importantly, different social platforms work in different ways and you can't use one single strategy for all of them. At the same time, not all social media channels are equally effective for all products and services.
Take three of the most popular social media platforms: Instagram, Twitter and Facebook. Instagram is heavily reliant on images, while Twitter is a microblogging platform. Obviously, you can't have the same approach for the two. Facebook, on the other hand, is a whole different story in that it is a complex platform that requires special attention and its advertising does have a certain learning curve involved with a huge variety of marketing options.
Which channel you will choose should also depend on the nature of your brand. LinkedIn is ideal for major companies working in finance, B2B, software, HR and so on, but it might not be so good for, say, beauty products, fashion, or lifestyle products.
In addition to crafting different content for each of the platforms, you also need to work on ways to engage with your audience. With social media, what you're after is likes, shares, comments, or mentions. Therefore, your content needs to be interesting, engaging and, above all, shareable and interactive.
In addition to linking to your shop from your profiles, don't forget vice versa: use social buttons in your online store, so that your visitors can connect with your profiles quickly and easily.
Guest blogging is, in a lot of ways, similar to content marketing. The main difference is that you're not producing your content for your own shop, but for someone else's site. It may seem like a frustrating deal, but it works for many reasons. The way guest blogging works is this: You write a quality post on a subject relevant to the blog you're pitching to and if they accept the offer, you will get a chance to get a link back to your shop and introduce yourself to a new audience very organically.
The main purpose of guest blogging is to reach the parts of the web your own content can't get to on its own and tapping into new audiences by writing for blogs that have a certain level of crossover with what you are selling. Creating quality backlinks is also great for SEO since backlinks from well-established, authoritative websites are very positive ranking signals.
Guest posting may not bring tons of traffic with each post, and will usually never lead directly to conversions, but it will help you to build an audience, establish your self as an expert, and boost your SEO efforts. Patience and consistency are key to success here.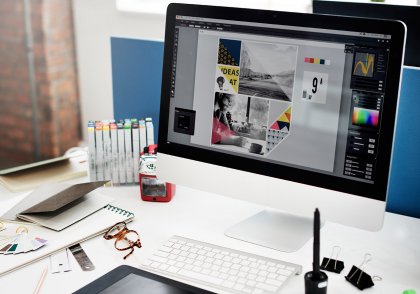 Another concept that many eCommerce businesses avoid because it seems like a waste of money and a complicated thing to execute, affiliate marketing is another excellent promotional tool that can lead to impressive spikes in sales.
Affiliate marketing means letting someone else sell your products or services through their website or social media. Of course, they don't do it for free, they take a small fee or percentage from each sale, and you get the rest. That's precisely why this model works for both parts.
Affiliate marketing is something that even major companies do. For instance, look at influencers promoting products from Amazon. They obviously don't do it for free. In eCommerce, affiliate marketing can be done between businesses from the same industry, where one business is doing slightly better and has more traffic, and the other one uses that potential to increase their own sales. It also works vice versa: big businesses using small ones to increase sales and small ones using the fees to boost profits.
The best thing about affiliate marketing is that your partners can greatly vary. As long as there is some crossover between audiences, these types of partnerships can be profitable. Consider setting up a proper, well-constructed affiliate program that others will be able to join easily, and get a great boost to your traffic and sales.
One of the most important things to note when picking your partners is making sure that the partnership makes sense and that the audience and network of the people you are working with satisfies the criteria of being a demographic you want to attract.
Associated with top search engines such as Google and Bing, PPC (pay-per-click) is an advertising method in which a company pays a certain sum to the publisher every time their ad gets a click. Also known as paid advertising, PPC is something many ecommerce marketers shun, because, well, it involves additional costs.
However, PPC can be a great motor for traffic and sales, even with quite modest investments. If you've already done your homework and given yourself an excellent position in Google's search rankings for particular keywords that are important to you, PPC can really help. PPC helps you target the exact demographic you want, allowing you to bid on keywords that are important to you and send visitors exactly to the corresponding landing page that you want them to see.
PPC can also make sure your content doesn't get lost in the endless sea of digital clutter, and that it gets delivered to the right audience. After the initial costs, once you realize how much traffic and sales PPC is driving, you can opt to ramp up the budget without actually having to add that much to the initial cost.
And the best thing is, thanks to many user-friendly PPC tools available these days (many of which are free), you don't even have to be an expert to lead your own PPC campaigns, the tools are very intuitive and the reporting is easy to understand.
Email marketing is all the rage in 2019. This almost vintage marketing technique remains one of the pillars of digital marketing and an essential strategy, especially for eCommerce. In fact, it may even work better than many of the hip newer techniques.
In eCommerce, it's important to nurture both the buyers and the prospects. Buyers can become returning customers and prospects can easily turn into buyers of you're engaging them correctly. You have to make sure everyone on your mailing list is aware of your shop and your products. Use quality content to engage the subscribers, and occasionally offer goodies, such as discount coupons and special promotions reserved only to those on your mailing list.
Consider personalization as a crucial email marketing technique. People respond better to emails when they feel like they're addressed to them specifically. One of the most important tips, however, should be to find balance when it comes to sending off emails. You really need to make sure that you're not sending emails way too often or hardly ever at all. And of course, you need to make sure that your content is constantly changing and doesn't simply consist of calls to action and lists of your products and prices. Use the email to promote everything to keep it interesting, from new content to new products, bundles, sales, specials, and so on.
Need help to grow your email list and capture leads, contact 2buy1click Team to help implement strategies to accelerate your business growth
This may fall into the category of content but still deserves a special mention. In 2019, video is more important than ever. Starting a YouTube channel and embedding the videos to your blog or newsletter literally doesn't cost a thing and can go a long way. Content may range from tutorials and product showcases to behind-the-scenes and client testimonials. Don't forget to share these on your social media pages, too!
In this age of short attention spans, people prefer to watch videos because it takes less time and concentration to get the gist of what they want to find out. It also gives eCommerce marketers a fresh source of inspiration for diversifying content and keeping things fresh.
Need Help in Promoting Your Store?
Book a call with Lyndon CEO at 2buy1click
to found out how we can Help your Business Grow