Over the last couple of years, video has become the trendiest, hottest type of content out there. Digital marketers from all niches are singing the praises of video as a marketing tool, and users don't seem to be getting tired of it. Just look at social media. More "traditional" content forms such as text, comments, and images are being replaced by video. It's clear that in years to come, video is going to be the name of the game, so Magento 2 merchants better get on board or risk getting left in the dust.
Just look at some of the numbers. Did you know that, according to Hubspot, 81% of businesses use video as a marketing tool? According to the same source, 72% of customers prefer learning about a product through a video than using some other medium.
So, what makes video so special?
Video Marketing Benefits for eCommerce
It is obvious that video marketing is a unique channel that packs a lot of potentials. There's a simple reason for this: video can tell much more about a product or a brand than any text or image can. Video provides more in-depth insight into whatever you're trying to sell. It's a fourth dimension that pulls the viewer in and engages with them emotionally. And emotionally engaged users are way more likely to purchase your products or services.
A good video can make users feel as if they've just seen the product up close, almost like in a brick-and-mortar store. With some good direction and production, a video can even let them know how a certain product feels, what the fabric is like, how it behaves and interacts with the world. Such an immersive experience helps to make people feel and respond more favourably towards your brand.
Also, don't forget that these days people use mobile for pretty much everything. When viewing a video, we usually set it to fullscreen, meaning the video gets our undivided attention. You won't get that sort of potential for getting your message out there any other way.
Similarly, people tend to stay longer on pages that have videos on them. Add a video to your landing page and watch your bounce rates take a nosedive.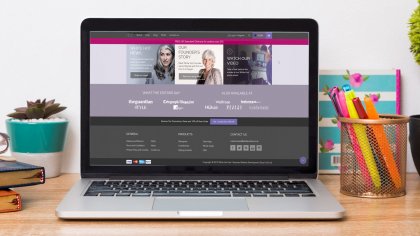 What Can a Video Tell Your Customers?
If a picture can tell a thousand words, a video can tell a million. Exaggerations aside, video is truly a unique storytelling solution. In addition to engaging viewers and building brand trust, a video can communicate a number of important messages and convey a plethora of essential information.
With a video, you can:
Share more details about your product
Show your product "in real life"
Create a story around the product
Share positive reviews and testimonials
Show how the product is used or how it works
Troubleshoot most common issues
Show how your product fares against the competition
If done well, a video can also tell your customers that you are a modern, professional, tech-savvy and reliable business.
Also, videos represent extremely shareable content. And the more you get shared on social media, the more traffic your online store will be getting.
What Kinds of Videos Should Magento Merchants Create?
So, you want to use video in your marketing strategy, but don't know where to start and what kind of videos to use? The following types are particularly good for eCommerce websites:
Product Reviews and Testimonials
These are particularly efficient, and much more convincing than comment reviews. First of all, they're hard to fake and therefore make a more striking impression. Secondly, they show real people engaging with a product or a service, which builds trust and instils confidence.
Tutorials and How-Tos
Even the simplest product can use a tutorial. If it's a garment, you can share tips for washing and care. If it's a tech-related product, you can show your customers how to use it and how to solve some common issues.
Fashion Editorials
These are ideal for retail brands and should be an integral part of every seasonal campaign.
Installation and Set-Up
You can use these videos to show users how to get started with a product they purchased from your store, especially if it is a complex technology product, like a phone or a digital tool.
Expert and Influencer Interviews
If you can get a hold on an expert in your brand's niche, or better yet – an influencer, a video featuring that person talking about your product can do wonders for your sales.
Behind the Scenes
Many brands use these videos to show their work process, present the people on the team, company offices, and more. These videos are usually casual because you want to show that, no matter how serious and professional your company is, you're still "one of the people."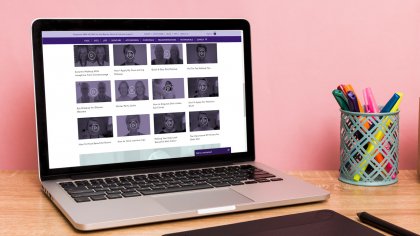 We've talked about how useful videos can be for your digital marketing strategy and we went through some of the ideas for videos your business could use. Now, let's get to the gist of it with some hot tips for making the best use of this incredible marketing tool.
Remember Your Goals
Like in everything marketing-related, it is essential to always keep your goals and KPIs in mind when creating your brand videos. You need to get a very specific, precise answer to one question: "What do we want to achieve with this video?" For instance, if you want to use video to improve your SERP ranking, you should make a video that uses your target keywords. It could be a comparison video or a product review, as long as it contains your keywords. On the other hand, if you're looking to improve brand awareness, you should aim for a more viral video strategy, with experts, influencers, and carefully planned content that is perfectly in line with your brand style.
Understand Your Audience
Similarly to what we discussed just above, you need to know who you're addressing with the video. If your target audience is young, your video should be fresh, cool and vibrant, and you should make sure it gets plenty of social shares. Also, try to figure out what it is that people are looking for in a product type that you're offering and focus on showcasing those particular qualities. Similarly, look into what problems people are trying to solve with a certain type of product and make your video address that particular problem or question.
Add a CTA
After getting your users in a good mood with a high quality, engaging video, it's time to make it work in your favour, i.e. to get them to do what you want them to do with a carefully planned CTA inviting them to visit your website, give your help centre a call, check out your catalogue, or subscribe to your newsletter.
Don't Skimp on Technology
This doesn't necessarily mean investing in professional studio equipment. These days, high-quality video equipment can be rented for a rather reasonable sum. You want your videos to be perfect in order to work their magic, so make sure they are recorded and edited well. While many smartphones these days have excellent cameras and editing software can be downloaded for free, only professional equipment and people can guarantee crystal-clear picture, perfect sound with no background noise, stability, and proper lighting.
Keep it Short and Sweet
People don't have the attention span for incredibly long videos. A couple of minutes will do. Avoid filler content and focus on the gist of the video, otherwise, your viewers may get distracted and even bored.
Share the Video Across All Platforms
You want your video to have as wide a reach as possible, meaning you have to share it on all your platforms and through all your channels, from your website and email newsletter to your social media pages. For Magento 2 websites, it's always a great idea to embed the product videos on product pages in order to achieve a complete and immersive product experience.
Need Help with Video Marketing?
Book a call with Lyndon CEO at 2buy1click
and found out How to increase Traffic and Sales on your
Magento Store using Video Marketing