This is the golden age of ecommerce we're living in and from what it seems, the trend of online shopping is not only showing no signs of slowing down, but it's actually threatening to surpass shopping in physical stores. It's not going to happen tomorrow or next year, of course, but it's definitely coming. So if commerce is your business, you better step up your game now.
Setting up an online store and making your products available isn't nearly enough. The market is extremely competitive, and without physical and geographic factors separating one store from the other – they are all equally one click away – you definitely want your e-store to stand out.
The essential step in getting there is to pick a good, reliable ecommerce platform.
Obviously, since you're reading this, you have probably already picked Magento, and good for you!
Magento is one of the leading, if not the best, ecommerce platform around right now. But remember, this is just the first step. What you need to do next is to take full advantage of everything this secure, versatile platform has to offer, in terms of extensions, plugins, themes, configurations and functionalities and to improve your conversion rate.
Turning visitors into shoppers is not something that happens automatically. You have to work on it and work hard. Fortunately, there are ways to improve sales on your online store without having to employ a marketing expert. Here are a few tips that can help you with your conversion rate and your sales right off the bat.
The first five seconds after landing on a site are the five seconds visitors are going to use to make up their minds about the site, decide if they like or dislike what they see and whether they're going to stay. You not only want them to stay, you also want to put them in a mood for shopping. A cute and highly efficient way to do this is to offer a little treat, perhaps a coupon with a discount code, popping up as soon as the page loads.
You can just give the discount code away, if you want to come off as carefree and generous, or to offer discount codes for visitors who subscribe to your email newsletter or engage with your social media pages. This latter option has a twofold benefit – not only the fact that a discount coupon will likely lead to a sale (special offers, discounts and such are known to boost impulse purchases), but you'll also be building your social media base and your email list.
Encourage Reviews and Ratings
We all rely on product reviews, especially when we feel they're genuine and real, not written by "bots". The difference is easy to tell. The more real reviews and ratings you have, the better an impression you will make on new site visitors and potential customers.
Encourage and promote product reviews and ratings, perhaps by offering some perks and benefits to those who review a product after they have purchased it.
Also, consider using one of the reviews extensions or apps made for Magento. Some of them are free and others come at a very modest price and they really do make a world of difference.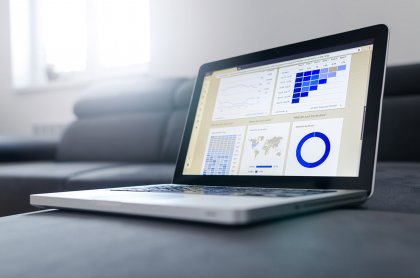 Provide Top-Notch Customer Support
Customers love it when they feel like your company really cares about them. One way to show your dedication to your customers is by offering superior customer support – preferably live support.
Even if you don't have enough resources or capacities to build a complex customer support network, you can still use options that are already available to you, from free LiveChat plugins to chat options on your social media pages.
Thanks to smartphones, you can now provide support anytime, anywhere. This will allow you to feel the pulse of your target audience and customers, to cater to their needs better and to tailor your services accordingly. Rest assured it will have a tremendous impact on your conversions.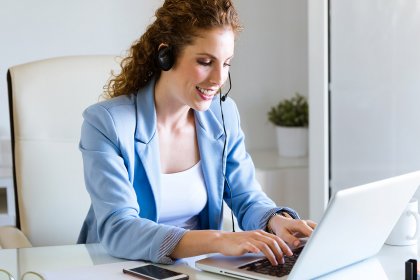 Personalize Welcome Emails
You want to make your customers feel welcome at your store and you want to add a special personal touch from you to to them. A nice welcome email from the store owner or founder, or one of the key figures in your company, will make a great impression on your visitors and make them want to turn into shoppers, meaning higher conversion rates for you.
But you can't possibly write an email for every single new visitor or registered customer that comes to your online store, at least not manually. Fortunately, there are apps for that too. Automated email solutions are amazing marketing tools that you can implement for little or no money and then reap the benefits of this nice touch that your visitors will definitely appreciate.
Use Product Recommendations
Major players on the eCommerce market, namely Amazon, use personalized, tailored product recommendations as one of the main tools for improving conversion rates. These shops use a huge portion of their main page for recommended products, and it is one of their key strategies for increasing sales.
The problem is, these big players use intensive recommendation systems that are based on big data analytics. An average Magento store owner most likely does not possess such resources. Fortunately, there are apps that can help you with this, through which you can create your own personalized recommendations for your visitors.
Boost eCommerce Sales on Your Magento Store
Book a call with Lyndon CEO at 2buy1click
to find out How we can Help you Boost eCommerce Sales on Your Magento Store