Customer loyalty or customer retention refers to the degree at which your customers stick with your company or your product and opt to continue supporting you instead of heading over to your competitors.
If you are in any sort of trade or service business, you want to do everything you can to keep your customers from choosing someone else instead of you. Customers who repeatedly shop at your store are also more likely to spend more, to pick slightly more expensive items, to write reviews and recommendations and participate in promotions and quizzes aimed at increasing your sales. Obviously, doing everything in your powers to improve customer loyalty is imperative, so let's consider some basic methods to achieve it.
Today's marketing landscape involves a number of innovative, creative and often highly efficient ways to improve customer loyalty, but right now we are going to focus on the classics: loyalty programs, referral programs and rewards.
Time and practice have shown that businesses that offer some kind of loyalty program generally have a much better degree of customer retention, and their revenue is usually higher than those who do not have a loyalty program. Loyalty programs may have different features but they all involve rewards, or reward points, to be specific.
These reward points can be granted based on different criteria, but the most popular way is to build a multi-tier membership system. Customers climb the tiers by shopping at a store – the more they shop, the higher the tier and better the rewards. A successful multi-tier loyalty program needs to be able to offer something enticing starting from the ground level.
If the customers are not happy with their rewards from the get-go, they might quit the program, and obviously you don't want that to happen. The value of rewards increases with each tier, and so the customer can feel like buying more products and spending more money makes sense and is truly worth it.
If your ecommerce store runs on Magento, you should know that there are features you can use to manage your loyalty program. There is a number of very good extension functionalities, such as the Points and Rewards Magento module, which allow you to create efficient, sophisticated loyalty programs that are easy to implement and to manage. You can set up the module so that it sends out thank you letters for registration, newsletter signup, reviews, and so on, and it has a notification system for advanced control over points earned and spent.
Once you've set up a solid loyalty program, you should consider taking the next step – introducing a referral program. Bear in mind though, that having just a referral program and not a loyalty program is probably not going to be as efficient as having them both. This is because highly satisfied customers, such as those who are generously rewarded through the loyalty program, are more likely to be active brand ambassadors. It's all about word of mouth and these customers are the right people to spread it.
Referral programs are programs that reward people for recommending a brand, a product or a store. For instance, you can offer a $10 discount on sales of $100 or up for all customers who refer your store to a friend and you can even throw in the same discount for the friend.
For Magento stores, there is an excellent extension called simply Refer a Friend. The extension is very easy to use and it allows your customers to track their referrals and rewards, send out referral links, personalize messages they send out to boost conversions and so on. On the admin side, you can apply rather flexible rules, add new rewards and discounts, limit the reward usage the way it suits you best, prioritize rules, etc.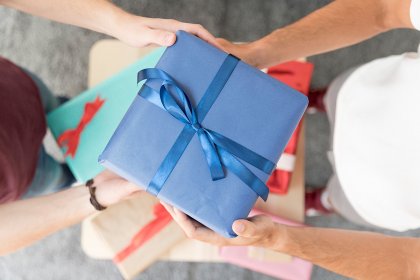 A reward program doesn't necessarily have to involve points and tiers. It can be a program that offers exclusive rewards, perhaps one-time rewards for the most loyal customers, or rewards in return for a certain favor, such as completing a questionnaire or writing an honest, unbiased review (as those types of reviews, even if they are negative, do wonders for search engine rankings and for CRO).
Or, you can send out rewards for purchasing a certain number of items, for example a free body lotion for five or more purchased ones. The power of free items is truly mighty, as it is able to entice people to spend much more money than they intended to and it does wonders for customer retention. There is even an extension designed specifically for this. The Add Free Products to Cart module automatically adds items to the cart if certain preset conditions are met.
The Try Before you Buy Concept
Free and fast shipping is now becoming the norm as well as expectation for most brands. So what more can you do to increase loyalty?
Another formula brands are incorporating more and more is try before you buy concept. This concept is offering online customers the same opportunity they would normally have in store to see their goods before completing a purchase.
With this method the companies are allowing customers only to pay for items they would like to keep. This way when customers are put in control over their shopping experience, the chance of conversion increases and sales go up, which in return builds loyalty and confidence in the brand.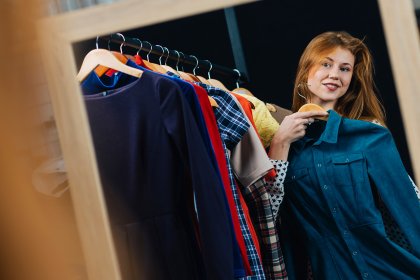 In addition to above, there are simpler but highly effective ways to gain customers confidence.
Retailers send automatic email confirmations of the orders made and instead of plain overview of purchase why not use it to express your gratitude to your customers.
Weather it is through offering a promo code, newsletter sign up or anniversary email campaign it will certainly help build the trust in your products and brand by letting know clients that they are valued. In return this strategy builds long term relationship and trust and opens the doors to asking for feedback or review.
Need To Build Long-lasting Relationship with your Customers?
Book a call with Lyndon CEO at 2buy1click
& Find Out How We can Help you Build Loyalty Program