Magento 2.3.3. was released shortly before the conference, and its functionalities, capabilities, and upgraded performance were some of the prime topics that were to be discussed. Along with this latest version of the platform, Magento company (Adobe) decided to release not only major quality updates but security patches separately, as well.
While one part of the team was busy with upgrades and updates, the other was enjoying everything this conference had to offer.
One of the highlights of the Amsterdam conference and what had the greatest impression on our team was the venture design – the pictures, presentations, and decorations were stunning, but the biggest event was the Magento party.
Find more of our key takeaways from Magento Live Europe 2019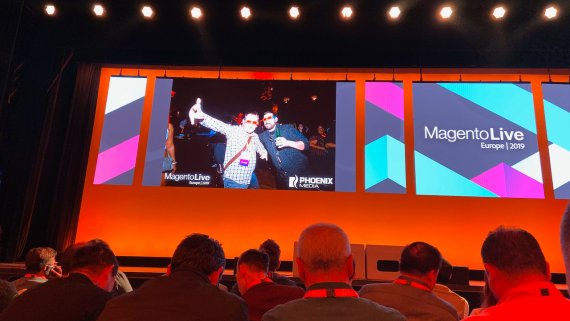 Commerce Marketing Track: Creating a Memorable Experience that Matters to Your Customer and Your Business
This topic was more interesting to merchants than to developers. One of the main takeaways was that way too many businesses just copy what their competitors do, even though in reality, each business has its specific customers and a specific relationship with them, which means that not everything that works for your competition is going to work for you. When considering whether or not to implement something your competitors are doing, you should ask yourself these two questions:
Why are they doing it?
Is it really even working?
Here's the full presentation:
Commerce Marketing Track: Best Practices for Managing and Optimising Google Shopping
This talk covered the following core topics; paid media and industry overview, building a product feed in Magento, optimizing the product feed (and how to do this automatically), along with general best practices across shopping, Facebook and Amazon advertising, and overall industry trends and updates.
An overall handy guide for marketing people on product feed options and how to plan, manage and optimize shopping ads for best performance was presented. It should be mentioned that the guide could also be very useful from the developer's point of view regarding product feed optimizations and giving advice to customers.
View the presentation.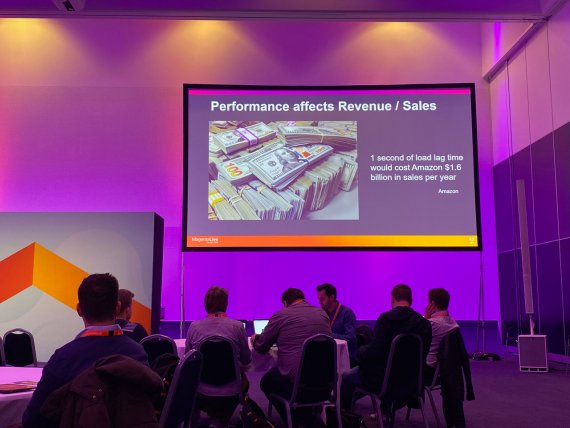 Winning Solutions Track – Simple Tools for Modern Development: Made for Merchants, by Merchants
This talk highlighted the best tools for security, performance, monitoring, and scalability used by Magento merchants and developers.
You can see the full presentation here.
Winning Solutions Track – Crash Course: Reclaim Your Customer Relationships
Here we discussed a term called "Owned Marketing" – which basically is about controlling the customer experience through certain marketing channels (personalized marketing) by using customer data that has been collected.
View the presentation.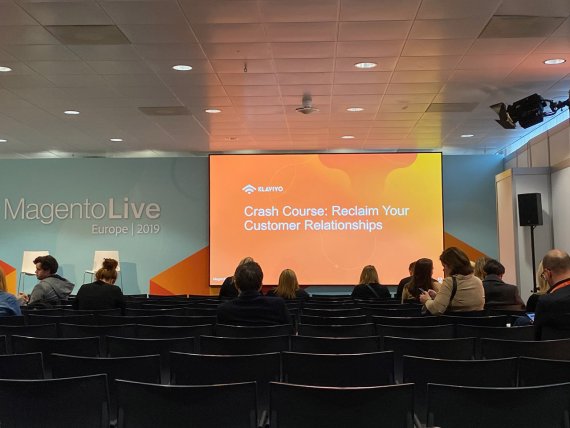 Technical Track – Write Your Code in an Efficient Way: Performance Recommendations
This presentation was most interesting to our backend team. It was not only about optimizing code, but also databases, disabling modules that aren't being used, and more. Developers are advised to test the site in development, but also in the staging environment and before launch. It's very important to have the site tested with a real dataset and under the proper load. Several tools were recommended for measuring optimization levels, including: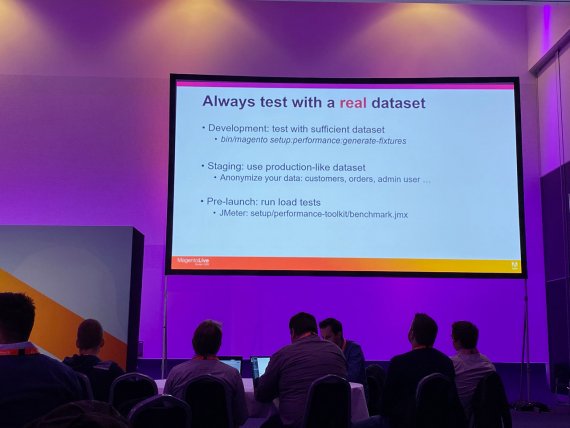 Hands-on Lab: Get Hands-On with Magento PageBuilder
PageBuilder is now ready for release on Magento Commerce.
This was a workshop on the new PageBuilder which is available only in the Magento Commerce version. We learned how to use PageBuilder to modify homepage banners and prepare product pages for promotions to be applied during a scheduled period of time. Overall, we believe that it's a very interesting tool, but maybe a bit basic when we are talking about available elements. Since the Commerce installation was buggy, we saw some issues; row background image picker could not load media library w/o refreshing page, scheduled starting date could not be picked from date-picker, there was some error thrown in admin notifications when we went to edit the new page schedule, etc.).
Client-side

SiteSpeed.io
PageSpeed Insights
WebPageTest
Yslow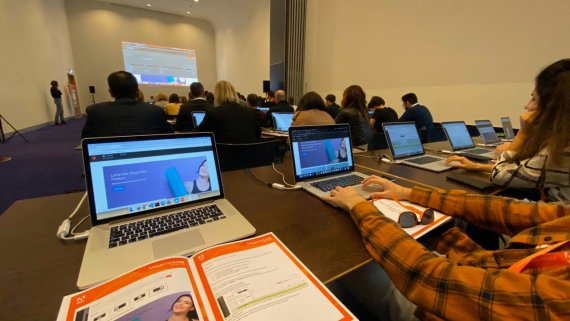 Magento Live Europe 2019 was easily one of the biggest eCommerce events of 2019 and it was one of the most informative conferences that our team attended over the last year.
Magento cares a lot about educating the members of its community, however, learning something new is not the only reason why Magento meetings bring together so many people. This was another opportunity to learn directly from industry leaders, eCommerce professionals, and enthusiasts, to share your visions and ideas and take part in the biggest eCommerce community event, which Magento Live Europe is definitely turning out to be.
See you next year at Magento Live Europe 2020!
Skilled Development Team?
Arrange a call with Lyndon CEO at 2buy1click
for Experienced, Skilled and Knowledgeable
Magento 2 Agency Team