This year, the 2buy1click team took part in many prestigious eCommerce conferences and workshops. One of the most important and enlightening ones was, no doubt, Magento Live Europe 2019, held in Amsterdam.
On October 21-23. 2019. the RAI Exhibition and Conference Center welcomed the second annual Magento Live Europe conference. We had attended the first incarnation of the conference as well, which was organised last year in Barcelona.
These events bring together eCommerce innovators and pioneers from all over the world, as well as different enthusiasts, partners, company owners, and professional developers, making it the perfect event for a company such as our own, especially for networking and experience-sharing purposes.
The conference lasted three days and there were a lot of interesting topics discussed. The first day was devoted to preparation and networking, there was also a Contribution Day, Magento Certified Solution Specialist Prep Workshop, Magento Partner Summit and, of course, Happy Hour.
Below are some of our key takeaways from Magento Live Europe 2019: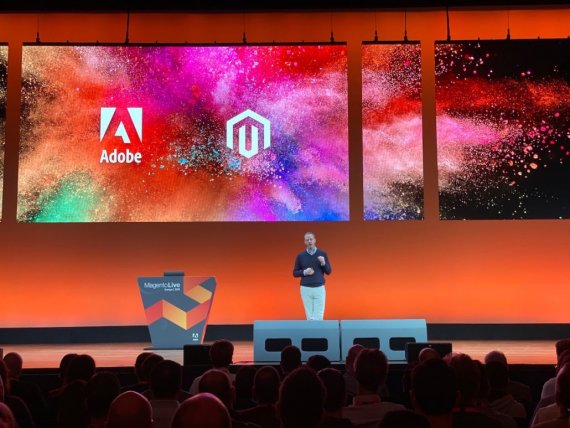 Winning Solutions Track – Convert More Mobile Shoppers: Surprising Results from a Magento Community Study
The main topic of this discussion was how to close the gap between visitors and revenue from mobile.
This was a very important topic for us to follow, since we also have the issue of a steady increase of visitors on mobile without a similar increase in revenue resulting from this traffic. In response to this common issue, Magento community members created a "mobile optimisation initiative" to run a series of experiments and see what improvements could be made on mobile websites to increase revenue. Some findings were quite surprising, however, one in particular, which claimed that there appears to be a difference in the behaviour of customers during the holiday seasons and during the pre/post-season holiday season. All findings can be found here: https://www.mobileoptimized.org/ where it's also possible to join the initiative. And if you want to check out the full presentation, you can do so by following this link.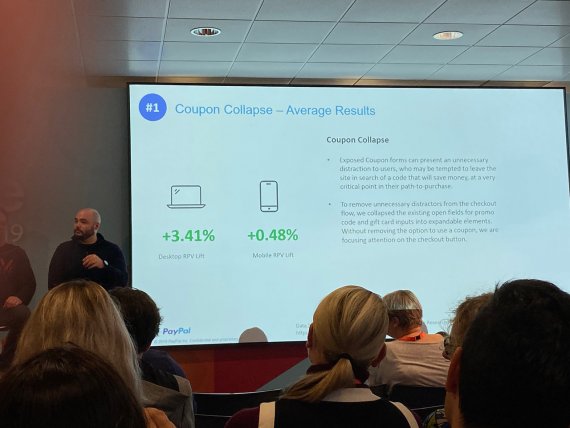 Migrating from Magento 1 to Magento 2: Strategic Planning for Business Leaders
In an interactive discussion for commerce business leaders and project managers, Magento experts talked about how to best lead the process of migration from Magento 1 to Magento Commerce 2.
eCommerce Manager at Jac Hensen, Jos Pieters, talked about how his company planned the migration from Magento 1 Community Edition to Magento 2 Commerce, speaking in detail about the company's point of view and planning. The development team was just one part of a bigger picture in this endeavor.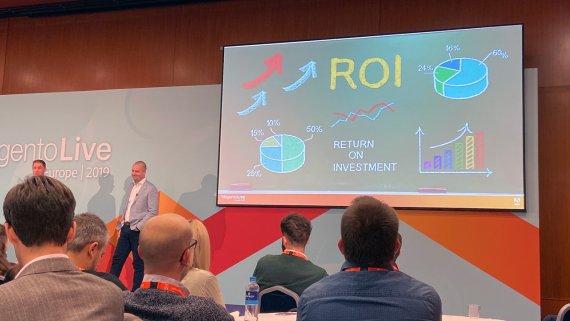 Product Previews – Cut Through the Noise: How to Succeed on Google and Amazon
This was an opportunity to learn about Magento's latest product offerings, the Amazon Sales Channel and Google Shopping ads Channel and how both can save you time and help grow your business.
You can see the full presentation here.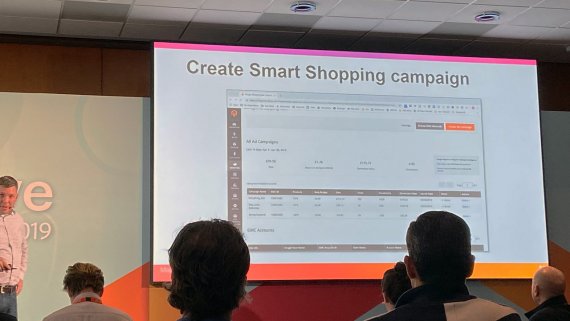 Commerce Marketing Track – Commerce Obsessed: How to Map a B2C Customer Journey
Consumer time is one of the most undervalued assets in commerce. During this presentation, we were able to hear about key trends that are reshaping the customer journey through real-life examples.
First going through how not to do marketing campaigns and ads (product OOS, shipping not available, etc.) the presentation then added some examples of how to do it correctly. One great example was Uber and how they let customers know within the app if they were going to get picked up by a driver who was either deaf or hard of hearing.
Another presentation about planning and deploying ads gave us the key insight that your ads do not need to be present in each area possible at all times, only in the proper areas that work best for your targeted campaign. See the full presentation here.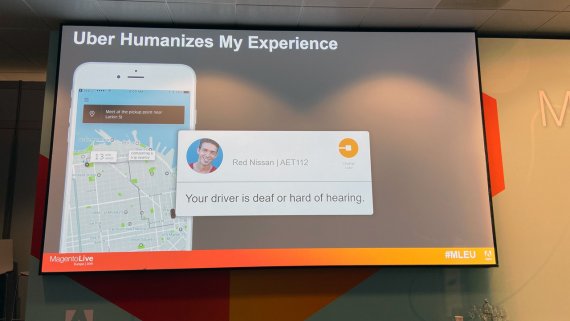 Commerce Marketing Track: Unleash Your Team's Creativity to Drive Business Impact
Oriented more towards Marketing/Creative Directors, this was a presentation of Adobe's service Creative Cloud for business, with a focus on:
Adobe Stock (stock photography resources for graphic designers)
Adobe XD – user experience builder – prototyping mobile apps and presenting them to the client before letting developers develop the mobile app
Adobe Spark – designing promo banners for various social media and quicker projects
Adobe Dimension – 3D visualization tool for objects
One of the key takeaways was taking advantage of reusable graphics in prototypes/mockups that are ready for final applications/websites. View the presentation.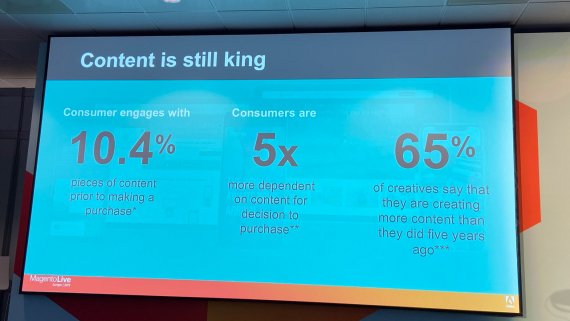 Early Adopters of Progressive Web Apps
One of the most awaited presentations for us at Magento Live Amsterdam was "Early Adopters of Progressive Web Apps." We heard and learned about how PWA has quickly become the norm in the industry and how developers, obviously, were early adopters, after which merchants bought into the idea of PWAs as well once they could clearly understand the benefits. Another thing we heard was that PWA is now past the point of being a new, hyped idea and that most people who are involved with eCommerce now consider them to be pa for the course and viable options.
The discussion was based on the Venia theme which is Magento Commerce but PWA Studio can be used for Community: Here's the presentation.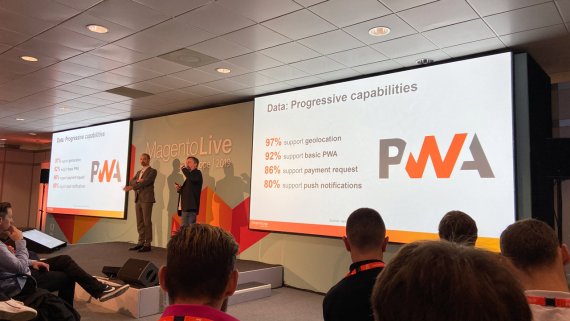 Technical Track: Start Your Own PWA Studio Journey
This presentation was basically a story from a frontend developer and how his company decided to start working on PWA. They decided not to spend too much time reading the documentation but to get right into the code and start learning on their own, however, he still believes that reading the documentation first is the preferable way to do things. There is a link to the "Fallback Studio" that he created which could help people create a custom storefront based on the Venia theme for beginners just by customizing components that you really need. See the full presentation.
You can find out more about Magento Live Europe 2019 and read our impressions in our next article.
Right Development Team?
Arrange a call with Lyndon CEO at 2buy1click
for Experienced, Skilled and Knowledgeable
Magento 2 Agency Team