In early summer 2017, Magento launched Magento 2.2 Enterprise Edition along with B2B candidate software. After some testing and fixes, it was made available to the general public on September 23, 2017, as Magento 2.2.0 or Magento 2.2.
Users of this eCommerce platform considering Magento Migration are probably eager to know what kind of improvement this new version of the popular software brought. So, let's see which new features, updates and functionalities the good people at Magento have brought us.
Performance Improvements of Magento 2.2
Overall, Magento 2.2 works better than the previous versions. After all, improved platform performance one of the key goals of every update. The most important improvements are related to the cart operations and user experience, as well as indexing. For instance, in Magento 2.2 customers will be able to browse products and shop from the storefront with indexers running, and it won't affect their experience whatsoever.
Obviously, this is a major improvement, one that Magento end users will certainly be very thankful for. Moreover, indexers, especially the long running ones, will from now on work in batches, which will benefit run times and system memory. Another cart improvement brings the possibility of adding more than 300 line items, and, likewise, the merchants will be able to process more than 300 of them.
Magento deployment flow has also undergone significant improvements. The new pipeline model, officially called Pipeline Deployment, was created with one goal in mind – minimizing downtime during website updates. This is achieved through different and gradual build and deployment stages. Processes that normally take a significant toll on system resources are carried out on the build server. On top of all that, this sort of deployment also allows for quick, effortless and efficient configuration management between different environments.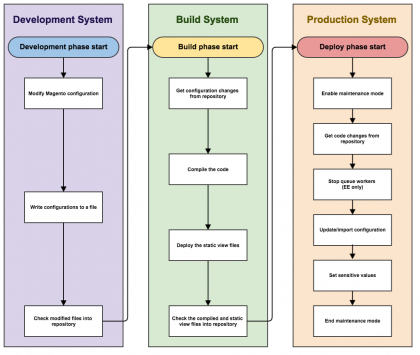 Magento 2.2 Security Improvements and Fraud Protection
With Version 2.2, Magento introduces improved Signifyd anti-fraud protection, as well as other improved security features.
Fraudulent, fake or suspicious orders are always a serious security issue with eCommerce platforms. Naturally, Magento developers wanted to take care of that with this software version.
Fraudulent activities are carefully screened and analyzed. This, combined with collecting info from merchants, brings the overall security situation on the platform to a much higher level. But that's not all – Magento 2.2 brings two more major security improvements: upgraded hashing algorithm and there are no more unserialize() calls to worry about.
B2B merchants have a lot to look forward to with this version of Magento. First of all, there is a brand new feature for company account management, which is designed to help merchants handle accounts with multiple buyers on different structural levels. This way, corporate merchants can go about their account managing business without having to involve merchants.
This is definitely a big relief for everyone involved. Users can be easily added or removed, dragged or dropped into different areas and levels in the company structure for better management, and on top of all that, authorizations and roles can be assigned to each of them.
More great news for merchants using Magento is that from now on, they will be able to not just create several different price lists, customize them and assign them to specific companies, but also display a default price list to be shown to site visitors who have not yet registered.
We should also mention improved credit limit features, quote management features for transforming the cart into a quote that allows you to negotiate with the merchant who sets the rates, and, last but not least, the quick order feature that uses SKUs and CSV files.
First 3rd Party Extension (Magento Social)
Magento Social is the first ever third-party integration for Magento. If you have a company account on Facebook, this extension automatically links it to your Magento page and also creates a product page for your Facebook page, which is extremely convenient in this day and age when people are spending so much time on social media. Of course, actual browsing, additional product info and purchases are not carried out through the Facebook page itself. When a user clicks on a product from the catalog on the FB product page, the extension automatically redirects them to the Magento store product page where the product is actually located.
The new advanced reporting feature is way more user-friendly and easier to use. It also comes with new, useful functionalities such as the personalized dashboard for optimized customer detail management, customized best practice reports and other report-building features in the Business Intelligence interface.
We have to give it to Magento for constantly upping their game with each new version of their platform. That's precisely the kind of approach that keeps their customer base steady and growing. Of course, we have yet to see how each of the new features and functionalities work in practice, but we are fairly confident the users will be quite happy with most of the new features and improvements.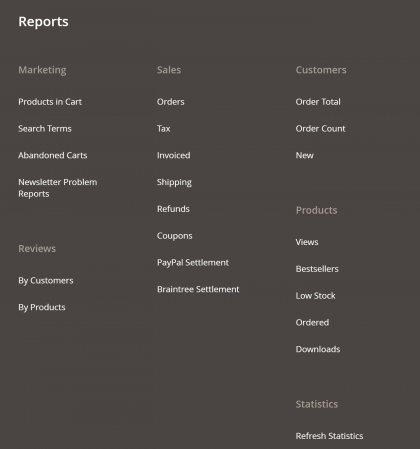 Magento Migration
Book a call with Lyndon CEO at 2buy1click
to find out why you should consider Migrating to Magento 2.