We have already discussed to great lengths the importance of having a mobile responsive Magento site. Mobile transactions are on an incredible rise and if you want to avoid getting absolutely overrun by your competition, your mobile game has to be on point. But, as everyone with a smartphone knows, responsive or not, mobile pages simply load way slower than websites designed for computer screens. In order to fix this issue, a group of search, web and social platforms, led by Google, launched the Accelerated Mobile Pages Project or AMP, an open-source technology that speeds up the page load time on mobile devices.
If you're curious to learn just how AMP works, why it's important and what use you have from it on your Magento site, read on.
AMP launched in early 2016 and you have probably encountered a lot of mobile pages powered by this technology, you just didn't know what it was. One thing you must have noticed about them is that they load much faster than usual. Also, pages that have implemented this technology not only rank higher in Google searches, they also have a little lightning bolt next to the name in search results, along with the letters "AMP."
The main difference between a "normal" HTML webpage and an AMP one is that regular pages load a lot of other resources, often from various servers, from CSS to JavaScript. Some of those resources are notoriously clunky and slow down load times quite a lot. With AMP, there is a rather strict set of rules as to what can be used and loaded. The result is a page of its own, stripped down and using only the fastest technologies.
AMP, of course, still uses HTML, but it is a stripped-down version. Some tags are banned, forms are banned, CSS needs to be strictly streamlined and, of course, there is no JavaScript. Another thing that makes these pages load faster is the fact the images only load when you scroll them into view. That way, you don't have to wait for the images to load fully before being able to see the entire page.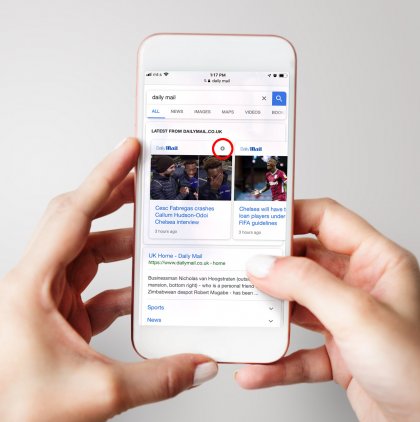 Can (And Should) I Use AMP for My Magento Page?
Yes and yes! Thanks to a number of AMP Extension for Magento, you can now improve your mobile website and make it faster and more efficient in just a few steps. If you have any doubts about implementing this type of extension, let's just say right now that, if you do, your site pages will load a staggering 85% faster on mobile devices, which you have to admit is quite impressive. Not just that – you will also have better visibility and higher rankings on SERP (Search Engine Results Page).  As Google caches and indexed these page from their own server, your products and categories pages will be loading faster than before.
As we said earlier, websites that use AMP are clearly marked with a tiny lighting bolt symbol. Every customer wants a fast, efficient experience, so this will obviously bring more clicks to your site.
Bear in mind though, at the moment AMP, is only available for static pages. Pages with dynamic content, such as shopping carts and checkout, do not support this new technology – but the people behind AMP say they're working on it as we speak.
How To Use AMP on Your Magento Site
The first step is to choose and get one of the AMP extensions. The extension needs to be installed and enabled in your admin panel. This would automatically generate separate AMP pages for all your static content. You can opt to use all of them or just some of them.
Next, color scheme needs to be set.  AMP is compatible with all themes and color schemes for Magento, including the third-party ones, but this needs to be adjusted. This can be done from the admin panel or by modifying the extension files.
As we mentioned earlier, Accelerated Mobile Pages use a strict set of rules, and this is particularly true for HTML tags. You want all your pages to meet these rules, so you will have to test and validate them before going live. Proper testing will allow proper indexing by Google, without which your page would be virtually invisible in Google search results. Testing and validation procedures are not too complicated but inexperienced users will most likely need some guidance, that is why we recommend to hire Development agency that can take you through entire process stress free. 2buy1click specialises in implementation and modification of Magento extensions to best fir your needs.
With plenty of other ecommerce stores, big and small, already using Accelerated Mobile Pages, we really can't see any reason why you shouldn't implement this cool new technology on your site right now. Your customers will appreciate faster loading pages and you'll see a surge in new visits to your site, thanks to an improved position in Google search results. Trust us, it won't be long before you start seeing some pretty impressive improvements in your conversion rates!
Need To AMP-lify your Magento Store?
Book a call with Lyndon CEO at 2buy1click & Find Out
How we can improve your Site Speed, User Experience and Increase Revenue