eCommerce is an industry that is characterized by what, to an inexperienced eye, can appear to be a paradox; it is both extremely easy and quite hard to do. On one hand, thanks to affordable and ubiquitous technological solutions, basically anyone can start an eCommerce business. On the other hand, with such a low entry barrier, the competition is frighteningly numerous and fierce.
eCommerce is one of the most dynamic and fastest-growing industries out there and, if you play your cards right, it can be immensely rewarding. But in order to get there, you have to be focused and dedicated all the time. Drop your guard once and the competition will leave you in the dust and regretting that you weren't more attentive to the trends of this ever-evolving market.
Fortunately, there are ways for you, as a marketer, to stand out effectively from the crowd without overworking yourself to exhaustion. Today, we're going to share with you five quick and simple strategies for fueling the growth of your business and increasing your eCommerce Revenue Growth.
Of course, this doesn't mean you don't have to do anything at all. You do have to be willing and able to put some effort into carrying these strategies out, and, naturally, you have to have a platform that can sustain them. A good, flexible eCommerce platform, like Magento, has your back as you execute multiple and diverse business models and serves as your most valuable associate.
Partner Up for eCommerce Revenue Expansion
For many eCommerce companies, direct selling is the ideal business model. The less involved parties, the better, right? Wrong! It may have been the case back in the day when eCommerce was a young industry, but today you have to be extremely lucky to make it on your own. That's why branching out and considering various forms of partnerships is the safest way to drive your sales and stay afloat on the highly competitive market.
With more ways to sell your products than ever, there are more potential partners than ever, too. Whether you prefer drop shipping (a tremendous and highly efficient trend) or an affiliate partnership, resellers and retail partners, you're bound to find a model that's right up your alley.
Did you know that 23% of all online sales are delivered through drop shipping? Or that affiliate marketing drives 10% of eCommerce? These are some impressive numbers that you should consider when planning your business model and looking into ways to achieve eCommerce Revenue Growth.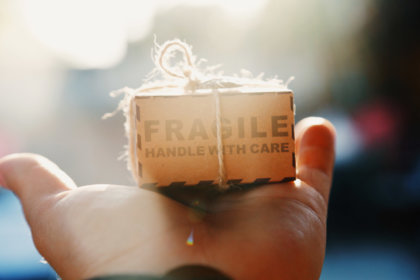 Offering Subscriptions to increase eCommerce Revenue
Although eCommerce is perfect for people who hate brick-and-mortar shopping – as it spares them from having to go to actual shops and malls – a lot of people still have an aversion to it. It's probably because there are so many eCommerce websites and brands with online shops out there. The web is a crowded place, much like your local mall. So how can merchants bypass this issue? The answer may be in product subscriptions.
When they find a product that works for them, a lot of people tend to stick to it and don't want to change it. And if it's a product that is used on a regular basis and requires recurring purchases, subscribing to that product and having it delivered regularly at your doorstep is the perfect solution.
If you have products that fall into this category, then the subscription model is the perfect solution for you. 15% of online shoppers have subscribed to one or more products, so clearly it's a business model that's more than worth tapping into if your offer fits the bill.
The eCommerce titan Amazon today makes up almost 50% of all US online retail sales. In fact, the platform is so big that it works as a bona fide search engine. For many people, it's the first place they look for a product. Therefore, getting into this marketplace, or one of the similar, "lite" versions, is a great idea for any eCommerce business looking to spark its revenue growth.
And if you think that your product doesn't fit Amazon, perform a quick search and you'll find a plethora of smaller marketplaces created for specific niches, from health products and groceries to tech, virtual products, and other services. Bottom line; Amazon and similar online retail giants are a good marketplace for just about anything.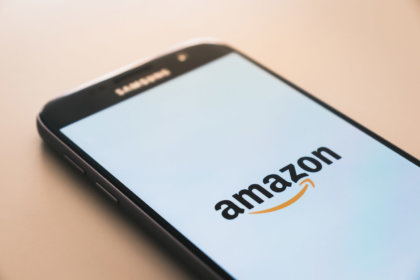 A lot of times, eCommerce businesses fall into some sort of lethargy, wrongly assuming that their products alone will be enough to lure in customers. Such businesses are destined to fail because, in these times of personalized and tailor-made shopping experiences, you simply have to be unique and stand out. Plus, your customers need to feel a connection with your brand. In addition to personalization, you can achieve this by offering a fun, delightful shopping experience that will leave your customers feeling great about their purchases and keep them coming for more.
The ideal online shopping experience should be relevant to the brand and the product, absolutely unique (copying others will get you absolutely nowhere), consistent across all your channels, and 100% accessible. Whether you're going to create a little game for your shoppers to play or offer virtual try-outs of products using augmented reality and VR, create interactive and dynamic shop layouts or unorthodox (but simple!) checkout processes – it's completely up to you and your brand style.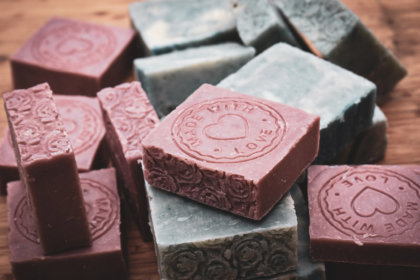 Push Personalization to the Next Level
Speaking of personalized shopping experiences, it's important to note that 79% of online shoppers have stated they are only interested in personalized offers. In addition, 44% of them said they were likely to repeat a purchase if the offer was personalized and tailored to their needs. It's clear that personalization is still the key if you want to find a place in your customers' hearts and something your business simply cannot afford to neglect.
Today, thanks to machine learning and AI, making use of customer behaviour is easier than ever, the needed technology is affordable and easy to implement, and you can basically push the personalization to the extreme without spending too much. Geo-location and device-based targeting, personalized messages and ads, time-sensitive promotions, product recommendations, birthday messages, coupons, and giveaways…the potential for revenue growth is basically endless.
And there you have it. Five simple, yet highly efficient strategies that literally every eCommerce business can afford to implement, that can bring fantastic results. Staying on top of industry trends is critical for eCommerce revenue growth, as long as you have a robust, flexible platform that's able to support this growth and innovation.
Revenue Growth Increase?
Arrange a call with Lyndon CEO at 2buy1click
to found out how we can Help your Magento Store
stay on Top of Industry Trends