Increasing conversion rates is probably the number one concern for most Magento merchants. For those who may not be familiar with the term conversion rates, let us remind you that this term implies the number of visitors at your website who actually complete the action you want them to complete, for instance – completing a purchase.
A lot of sales go south when customers leave the site at checkout. This is known as shopping cart abandonment and is a known enemy to eCommerce businesses.
Improving checkout speed and ease of use is the most common way to improve conversion rates at checkout, i.e. to get your customers to actually complete the order and purchase the item(s) in their cart.
Knowing this, many solution providers and tech companies have been working on solutions such as one-page checkout, and the result is a number of useful extensions that simplify the checkout process by allowing the user to complete all of it without going through separate pages.
Here are some other things you can do to boost conversions at checkout.
Optimize Your Landing Page for Better Checkout Experience
Your landing page is the first thing your customers see. It is the thing that creates a great portion of their first impression about you and your site. Naturally, you want to optimize it so that it works in your favor, and in favor of your conversion rates. The general rule of thumb is to make the landing page simple, yet interesting and engaging.
The title is very important – it needs to be smart, informative and absolutely relevant. The call to action should be clear, since getting your customers to act is what's important. There should also be an offer of some kind, to get them in a good mood for shopping – it can be a coupon, a free trial, a whitepaper or something of that nature.
The landing page should also be clear about your best attributes – features that your customers can benefit from, and so on. Also, consider adding some testimonials, positive reviews and mentions of high-profile customers, if you have any. Not too many of these, of course, as you don't want to clutter your landing page.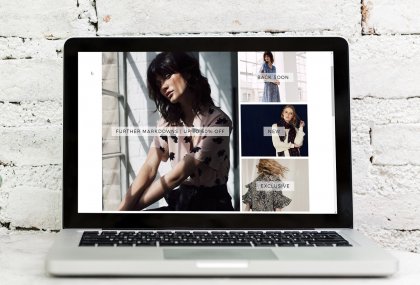 Don't Force the Signup Process
People hate it when they feel as if they're being asked (or downright forced) to commit to anything they don't know much about yet. Many websites ask their visitors to sign up before they can do anything, sometimes even before browsing.
This is a major turn-off for most people. Instead, make sure to offer signup at checkout, and place a "sign up later" button somewhere on the page. Your customers will definitely appreciate you giving them a little room to breathe and some options.
Pop-up login is a neat little way to cut down on loading time and to avoid the frustration of having to go to a different page to log in and then back to whatever you were viewing before that. If your customer has a poor internet connection, this will be very annoying and it will affect your conversion rates negatively as many of them will simply leave and never come back.
With the pop-up login, the customers do not lose their current process and the entire experience is much faster and smoother. And while we're at it, if a customer does not have an account at your online store yet, it would be a good idea to offer login through social pages, such as "Log in with your Facebook account," or offering Google, Yahoo! and Twitter sign in as well.
Advanced and Instant Search
Even if your online store is small and doesn't have that many items on it, it's still a good idea to make the search process as simple and efficient as possible. No customer like having to dig around the site in order to find an item they're looking for. If your search process is not simple and fast enough, the customers will go to another store, the one with a better, faster search. Fortunately, there are tons of search extensions for Magento that are designed specifically with this in mind.
They are not even that expensive and the benefit from them are huge. For example, extensions running on Ajax technology allow you to show results immediately, without having to reload the page or to use search engines that will open as a separate page.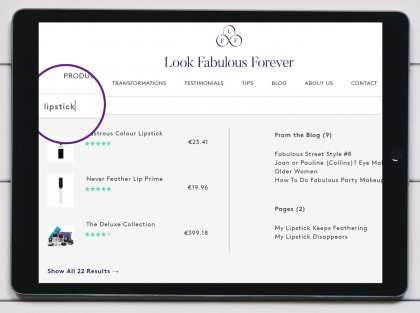 Wishlist is a feature that, unfortunately, many merchants ignore, probably thinking it's unnecessary and too much hassle. First of all, it's no hassle at all since there are extensions for this that work amazingly well and that are very easy to implement. Secondly, you as a merchant can have multiple benefits from adding a wishlist before or in your checkout process.
As they purchase the items they decided they need at this time, customers can add more items for later reference, and they can share it on their social media platform so their friends and family can use it as a handy reminder or inspiration for gift buying. While this is not a feature that will directly affect your conversion rates, it is certainly a welcome one, and a feature that will help your improve customer loyalty and retention.
Oftentimes, a customer is not purchasing something for themselves but rather for a friend, family member or a loved one. The customer will then appreciate the option of having the item delivered to the recipient, wrapped up nicely and with a cute message.
Instead of having to have the item shipped their address and then having to wrap the gift themselves and send it to the recipient, you, the merchant, can do this for them. Again, this is a feature that your shoppers will highly appreciate and that will result in a more positive attitude towards your store.
Strong customer support is absolutely essential for any online store that wants to grow and sell more. But you should bear in mind that not everyone likes talking to live customer support – for some issues and questions, an extensive, clear and user-friendly FAQ section is even more important and definitely more commonly used.
So make sure you list all the common questions your customers might have and respond to them in a clear, helpful manner through a comments section if possible. This will show your customers you care about their issues and it will give them the confidence to continue shopping at your store.
Want to Increase your eCommerce Sales?
Book a call with Lyndon CEO at 2buy1click
to Help you Increase Conversion Rates