As we approach the end of the second decade of the 21st century, it's clear that technology is moving faster now than ever before. Scientific discoveries, new technological solutions, and innovations are arriving at a head-spinning rate and they are affecting every single aspect of human life. The economy is no exception, of course, and the area in which this is perhaps the most visible is eCommerce.
People have gotten used to purchasing things in two clicks of a mouse and having things brought to their doorstep. As a result of these trends, eCommerce websites are becoming more numerous and the competition is getting fiercer. That's why it's important for merchants to keep up with the latest technological advancements in all areas of eCommerce.
We have compiled this list of the most important Retail Technologies revolutionizing the world of eCommerce currently to help you stay in the loop.
As smartphones and tablets become more readily available, the number of mobile transactions in eCommerce is growing and m-commerce has become a concept that savvy merchants are focusing on more and more. However, eCommerce analysis have noticed one strange trend: most users use eCommerce apps for one or two months after downloading it, after which they seem to forget about them. This brought brands to start gradually switching to progressive web apps or PWA. These are essentially mobile sites that act and perform like apps – quickly, easily and seamlessly, while maintaining the dynamic data and database access typical found in websites. For merchants, this means creating websites that are fast and fully responsive. Consumers don't have to download apps and the eCommerce experience not only doesn't suffer but becomes more streamlined.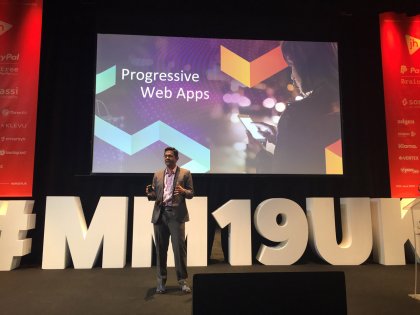 The time when customer support only worked through one dedicated channel – help centres or ticketing systems – is long gone. Today, most brands offer support throughout all their channels – from email and text to live chat and video support. However, sometimes this multitude of channels becomes more of a hindrance than a benefit for the consumers because the staff working on different channels is not connected among themselves. If you seek support through email and you get redirected to live chat, chances are the live chat operator won't be acquainted with your problem and you will have to start the whole tiring process all over again.
Omni-channel support, on the other hand, means that all the platforms are mutually connected and in direct communication, allowing the user to easily switch between channels. In addition to classic texting, emails and image sharing, this also entails video chat, co-browsing and screen sharing between support staff and the client.
Traditional search means typing in a query and starting from there. Image search, which has been on the rise for the last year or two, means that the user searches for a product using its image. Imagine seeing an outfit you like on social media. You can take the image and perform a search based on it to learn the brand, the make, the price and all other essential info. Clearly, it's a functionality that eCommerce can benefit from more than any other digital service out there and one that merchants should immediately start incorporating.
Advanced Customization and Personalization
The math is simple. The more something is tailored to our needs, the more we will be likely to purchase it. A lot of times, we grow frustrated because a product cannot be customized for our particular size, or that we can't change the colour of the fabric, the performance, the design, and so on. Brands allowing their customers to customize products according to their needs are bound to experience a significant growth in sales. The same goes for brands offering various personalization options, from gift cards to various advanced options, such as engraving a name or a message into the product, and so on.
Of course, not all brands have products that can be personalized. Still, there are some things they can offer their customers to make their experience more personalized, and they can do so by using the data they already have – gender, name, age, preferences, and so on. Based on those, they can offer recommended products, discounts and, most importantly, personalized customer support.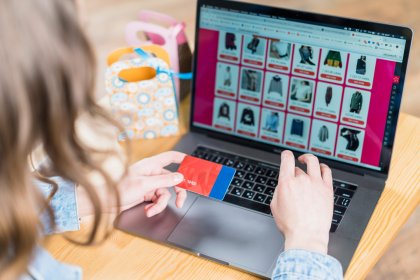 Every eCommerce merchant will tell you that cart abandonment is one of the biggest problems, if not the biggest problem their business. Too many customers reach the final steps in the purchase process and simply quit, abandoning their cart and usually never coming back. This can be fixed by sending abandoned cart reminders to their inboxes, but it only works to a certain extent, and it's not enough.
Since complicated checkout procedures are believed to be the number one cause of cart abandonment, it's logical merchants should start from there when trying to formulate solutions. One-step checkout technologies have proven to reduce cart abandonment exponentially. Essentially, they allow users to checkout as guest users, avoiding the hassle of signing up or signing in. Returning users benefit from this too, as they don't have to fill in all the details again, such as shipping and billing addresses, and so on. One-step checkout saves their preferences for all future visits, making the checkout process quick and user-friendly.
Is your Magento Store content fulfilling its full potential? With help of 2buy1click team, enhance your store with a user-friendly One Step Checkout to speed up the shopping process and improve customer experience
Unlike brick and mortar shops, eCommerce websites are open at all times. Your customers can stop by not just any time they feel like it, but they can access it from literally anywhere. But there's one problem with that – support staff is rarely available at all hours. Rather, they follow a traditional 9 to 5 workday, which means that if you have any queries while shopping at 3am, you will have to wait until the morning to talk to someone.
For merchants, this can be a problem since this leaves customers a pretty large window for abandoning their order without completing the purchase. And that's where chatbots come to the rescue. Chatbots operating 24/7/365 chatboxes are available for most customer queries and are generally able to solve frequently asked questions. Now, to be fair, this sort of solution does come with some costs, but it pays off in the long run, since better customer satisfaction means more sales.
Intrested in Latest Retail Technologies?
Arrange a call with Lyndon CEO at 2buy1click
to found out how we can Help your Magento Store
keep up with latest Technological Advancements