As one of the most popular and widely used eCommerce platforms in the world, it's only natural for Magento to keep changing, introducing new features and shifting into new, more efficient and user-friendly forms.
As the user base keeps growing steadily, Magento keeps rolling out improvements and adding new features, always keeping up with the latest trends, not just in ecommerce but in UX design and marketing as well.
Each year brings something new for the popular eCommerce CMS, so let's see what this year has in store for us.
More AI, Machine Learning and Chatbots
Artificial Intelligence has been a major trend for years now, not just in eCommerce but in the entire digital realm. Consumer-oriented digital industries are among those that can reap the most benefits from AI and machine learning. The increasing use of chatbots has been the most common manifestation of this trend.
In fact, embracing and exploiting the potential of AI and machine learning has been one of the biggest, most revolutionary Magento development trends, as the platform searches for a way to understand customer behavior and preferences in order to adapt accordingly.
We can expect to see a much wider implementation of artificial intelligence in online shops. Chatbots are going to be used for anything from welcome messages to checkout assistants, and, of course, for customer support purposes.
More Personalized Shopping Experiences
In a field as competitive as eCommerce, you simply cannot afford to miss out on personalizing the shopping experience for your users as much as possible. In upcoming period customers will expect even more personalization from Magento marketers, who, in turn, will expect the same from Magento developers.
For example, offering customer-specific discounts based on previous behavior can be a great way to boost traffic and sales. Sending emails with product suggestions, using the subscriber's first name in emails, sending out birthday or anniversary greetings and small gifts – these are all ways to benefit from personalization in eCommerce.
Magento developers will be expected to come up with tools to push the personalization of eCommerce marketing efforts even farther, combining automation and data collection insights.
If you are looking for ways to achieve more Personalised Shopping Experience for your Customers, reach Specific Audiences and Increase Customer Engagement, contact 2buy1click team now.
As anyone in eCommerce is well aware of, setting up an online store and adding some products to it is merely the beginning of the battle for customers and revenue. Your aim is always to rank as high as possible on search engine result pages, and that won't happen unless you put the work in.
In addition to classic SEO efforts, Magento developers will in focus more on enhancing the organic search and making it smarter and more accurate.
This means more focus on things like breadcrumbs, filters, auto-complete options, and everything else that can make it easier for users to navigate your shop. Magento offers plenty of features in the smart search department and it's up to your developers to make the best use of it. SEO will prove to be increasingly important to the success of your online shop.
Streaming and live videos have been a trend for a while and this trend is expected to affect Magento development to a greater extent. Live streaming is known to boost traffic to any website and when it comes to eCommerce, more traffic means more potential for conversion, so the logic here is clear.
Magento developers will be expected to come up with fresh, efficient, and simple ways to implement live streaming technology into online stores, offering an enhanced browsing and shopping experience to customers. As for the video content, it can be anything from product showcase to the latest launches, behind-the-scenes videos and customer testimonials.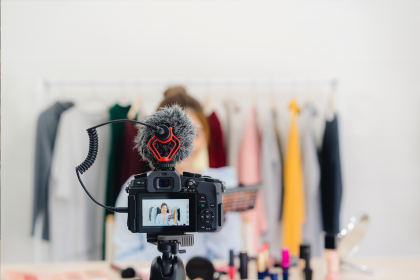 Speech-based search queries are on the rise and their use in eCommerce has yet to be exploited to the fullest. Magento developers are focusing on creating APIs with speech-recognition capabilities in order to allow customers to use voice instead of typing when searching for products in shops, and more and more merchants are integrating this technology.
The benefits of voice input in eCommerce are manifold. For one, it makes the search more efficient since it is quicker for users to say something than to type it out. Second, it's inclusive: it allows customers with physical disabilities or other limitations to participate in eCommerce. For merchants, it increases the chance of conversion and can have a direct, positive impact on overall revenue.
Browser push notifications represent a potential that Magento has already tapped into but will continue to exploit even further. Push notifications have several significant benefits in eCommerce, from announcing new products and sales to delivering personalized messages based on on-site behavior. They can also be used for the authentication of new users, collecting emails, handling abandoned carts, and delivering important information on shipping, payment, and more.
These are some of the main trends to watch out for in upcoming period. Magento development trends should always be based on giving the customers what they need because once they are satisfied with the user experience, they'll be more likely to buy. This year's trends are, logically, geared toward anticipating customer needs and responding to them in a quick and efficient manner.
Ways to Increase Magento Sales
Book a call with Lyndon CEO at 2buy1click
to found out Magento Development Trends & Tactics that can
Help Increase Your Magento Store Sales