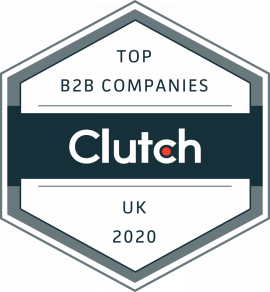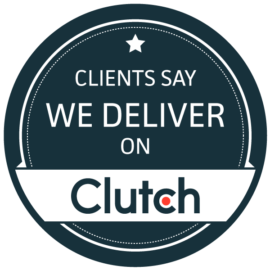 Here at 2buy1click Ltd, we're on a mission to make our client's business goals a reality. Since 2005, our team of experienced Magento specialists has been passionate about delivering effective solutions through developing and maintaining high-quality eCommerce platforms.
We want our clients to succeed through improving their sales – our well-designed platforms are the first step in making that happen.
2buy1click is Top UK B2B services provider per Clutch
Because of our commitment to excellence, we've been recognised by Clutch, a B2B ratings and reviews platform, as a Top UK B2B services provider.
Clutch has quickly become the go-to resource in the B2B market because of their novel research methodology, which is based on truthful client feedback. Potential buyers can use the platform to read unbiased reviews and really know what they're getting into before engaging a service provider.
Their analysts often speak with a company's clients directly, gathering feedback that is insightful and offers a true window into a partnership with that firm.
We couldn't have been there without the help of our wonderful clients who have taken the time to engage with Clutch. We're consistently impressed by their kind words. Thank you for continuing to leave stellar reviews about our services!
Since we created a profile on the platform, we've received eight positive reviews, making our company have an average rating of 4.9!
Another 5 Star Rating review by our Clients
Take a look at our most recent review where we received a 5-star rating!
Our team helped an eCommerce company migrate their website from Magento 1 to version 2. We worked collaboratively with their team to redesign the platform's features and design.
All internal and customer feedback was positive regarding the updated platform. The client also saw their conversion rate increase!
As long as you're clear and concise with what you want, 2buy1click Ltd is good at being transparent about what it will take to get you there."
They've also given us feedback on our transparency and skilled expertise.
2buy1click is also featured in The Manifest
Another place where you can learn more about our company is The Manifest, Clutch's sister site. The platform is a B2B data resource and how-to guide that showcases leading agencies in different fields. In fact, we're listed on their directory of the top eCommerce development firms.
So if you have no idea where to turn for your next eCommerce project, come check out our services. Look through our portfolio of client testimonials and schedule a consultation today!
Below is a brief overview of this amazing 5-star review we received. In order to learn more on what our clients have been saying about us on the Clutch platform, please check our Clutch profile.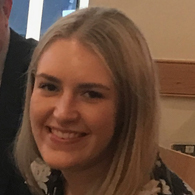 Their communication and knowledge are impressive.
2buy1click Ltd was very knowledgeable and gave us good advice. Our main goal was to move the website without the conversion rate dropping. It actually increased, which we were happy about. Go in with an open mind and good ideas, and the team will only help to develop them further and give you all the knowledge and competence you'll need to get them done.
Leading Magento 2 Development Agency
Arrange A Call With Us So Your Business Can Benefit
From Having The Leading Magento Development Partner
And Our Award-winning Methodology