Abstract
This client had updated their website to a modern clean look, however their Infusionsoft order forms design was still their old site.
Another challenge with this order form was that it needed to be mobile responsive.
The new order form is now a pixel perfect match to the main site, is mobile responsive, and even has youtube video in the right sidebar.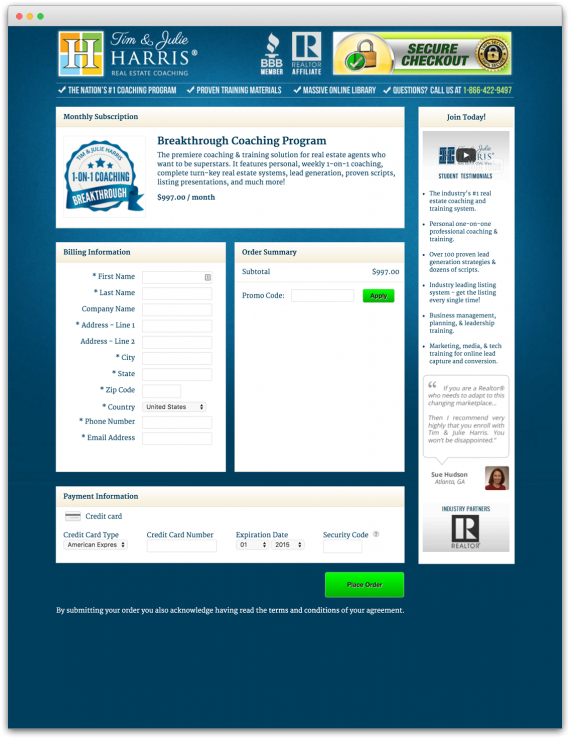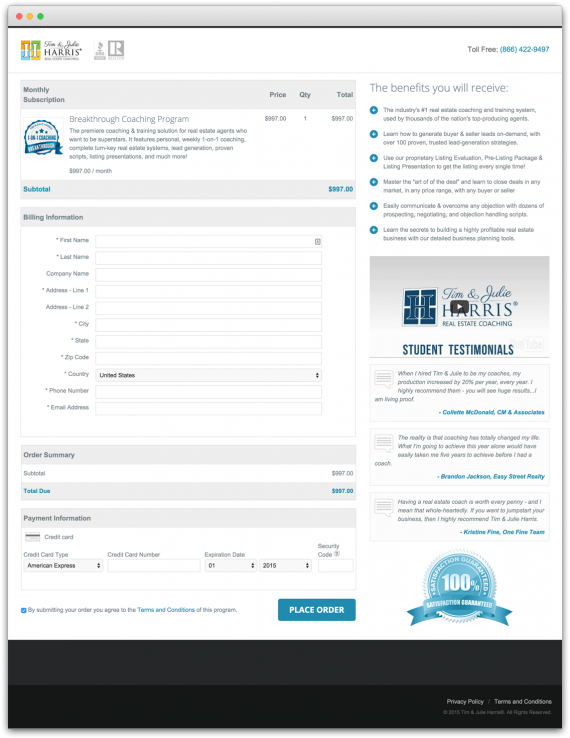 Special Details
The special features we implemented on this order form are:-
T&C Checkbox You can't submit the order unless the T&C checkbox is ticked
Mobile Responsive So that the order form works just as good on mobile as desktop
YouTube Video in the side bar that blends into the page design 
Retina Images for the logos and product images so they look stunningly sharp on Apple devices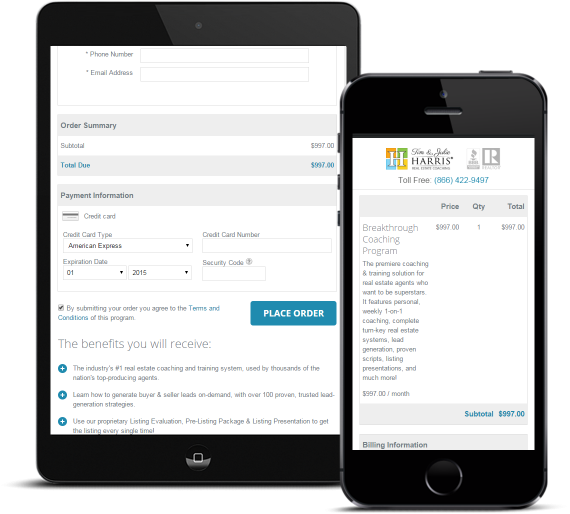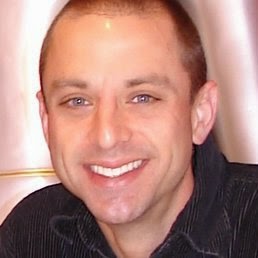 Let's be frank: InfusionSoft is good at many things, but not great at any of them. The order forms are one area where this platform has significant shortcomings, and because of the layout & styling code, they are particularly difficult to edit & customize.
We had 2 simple requirements and 1 complex one: we wanted a working "I agree" button for our terms of service, we wanted responsive order form pages to accomodate our mobile customers – and in addition, we also wanted a clean, polished look & feel that we had a hard time defining.
Lyndon's team completed our task on-time, on-budget, and did a wonderful job creating a beautiful, perfectly styled order form for our InfusionSoft cart. It's completely responsive, and they even beefed up InfusionSoft's default error-correction a bit to make the checkout process go more smoothly. Bravo!
Tim Ventura


Vice-President, Operations
www.timandjulieharris.com