Abstract
The Stillness Project goal is to bring benefits of Meditation, peace and calm to over 1,000,000 people world wide. The website is the platform to signup new meditation customers to a number of both online and offline meditation products.
Prospects follow a free product offer in exchange for their name and email followed by an upsell to the first meditation product as they progress through the lead capture sales funnel. Once they have signed up they are send a login to access the product they have been given or purchased. All this is controlled by an advanced membership website.
Unique to this site is the the automatic creating of membership accounts and auto login process which means that a visitors never has to create an account or login manually, they just click from order straight into the content they have bought. This is the only membership solution, called members4wp, to offer this super low friction process for customers. It's only available from 2buy1click Ltd.
I want to thank you for your patience as we refined our funnel and sales pages but thought I'd touch base and let you know that we are all systems go now. Peace – Tom Cronin, Founder The Stillness Project
Problem
We inherited this project 10 days before the official launch of the site as the previous development team and project manage had resigned. The launch consisted of a large affiliate mailing out to his list about the stillness project. The issue was that despite 3 years worth of past development the site was so broken it could not even take an order.
We were under a product launch pressure and having to rebuild the site in 10 days. This involved removing all the membership and sales funnels and rebuilding them one at a time.
We had almost our full team working on this site to get it ready for the launch.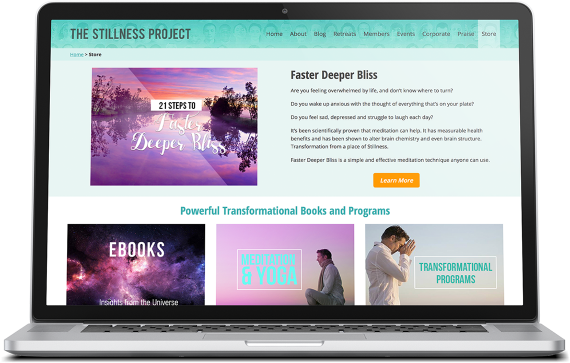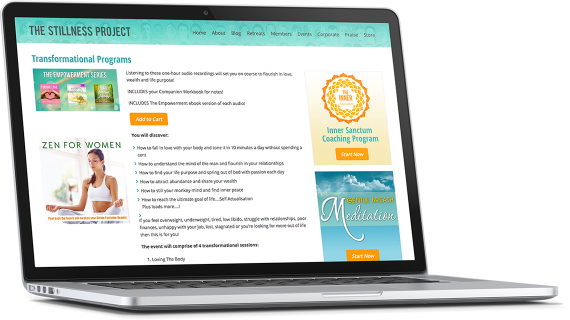 The issues to be fixed were many and complex.
Fix lead capture
Setup affiliate tracking system
Setup one click upsell system
Setup new membership using Wishlist Member / Infusionsoft and our members4wp plugin that allows auto registration and login for new customers
Rebuild badly coded pages into the correct WordPress frame work
Fix Google Analytics Tracking
Fix payment gateway
Move site to host that could take the launch traffic without the site falling over
Fix email system that was totaly unreliable
Setup support system
The list just goes on and on…
Solution
Our approach was to focus on taking payment and then deal with the rest. You never get a 2nd chance to take an order from a customer if the order fails. Once they have paid, you can always use manpower to deal with logins / account setup and delivery of the product.
This is exactly what we did and amazingly we pulled it off. We accomplished in 10 days what the other team could not manage in 3 years!
Results
The launch took a 5 figure sum over 14 days without any bugs of loosing an order!
Over the following 8 months we continued to work on the site developing new sales funnels for new products, adding Webinar support to do live and simulated live webinars.
We were also able to redesign the site making it modern looking and responsive for use on mobile devices.

Conclusion
Although taking over of distressed projects is not our preferred way to gain new work, this was a gamble that paid off. We really enjoy working on this site and our customer is extremely happy with our work and guidance.
"Thanks for all your work… you guys rock :)" Nick Broadhurs – Technical Director