Abstract
Platypus Australia was an amazingly complex website to build. It supported three warehouses, payment in 3 currencies, retail pricing and seven separate wholesale pricing points, plus integration with account package MYOB. All this was taken care of with standard Magento and a few advanced modules. This website was an amazing feat of programming implementing their complex worldwide business model into Magento e-commerce platform. It also included a full stock control system in all three warehouses as well as barcode scanning of incoming product to the warehouses to update the inventory levels.
Problem
The problem with the previous e-commerce system was the lack of integration with their warehouse and accounts package.  Orders were processes by "cut and pasting" of order information wasting hours of labour.
Solution
A fully integrated system was required where orders placed would be automatically routed to the right warehouse, shipped and the accounts system would be updated accordingly including automatic management of stock.
Results
The final solution did everything asked of it and running on a super fast server also achieved a 5A speed rating with Google own speed test rating system.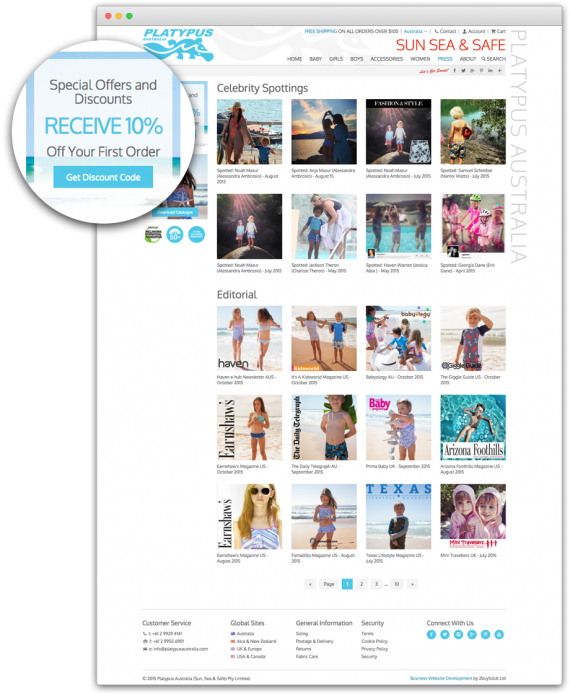 Conclusion
Magento allowed us to solve all the immense number business conditions necessary for Platypus business to operate online in bout retail and wholesale markets. It dealt with tax, shipping, stock, accounts, multi-price per products taking multi-currency credit card, purchase orders and pay pal payments.
If you have such challenging requirements, then give us a call and see if we can solve your online e-commerce challenge.